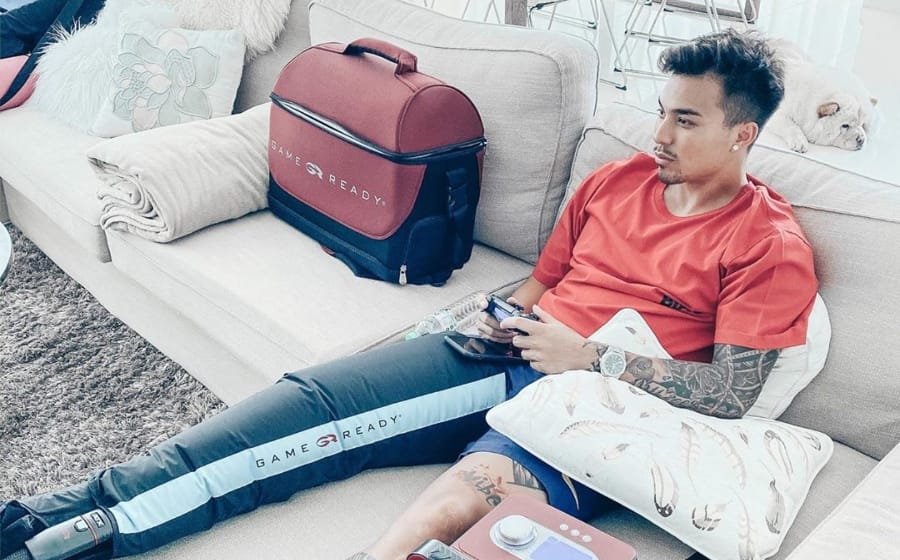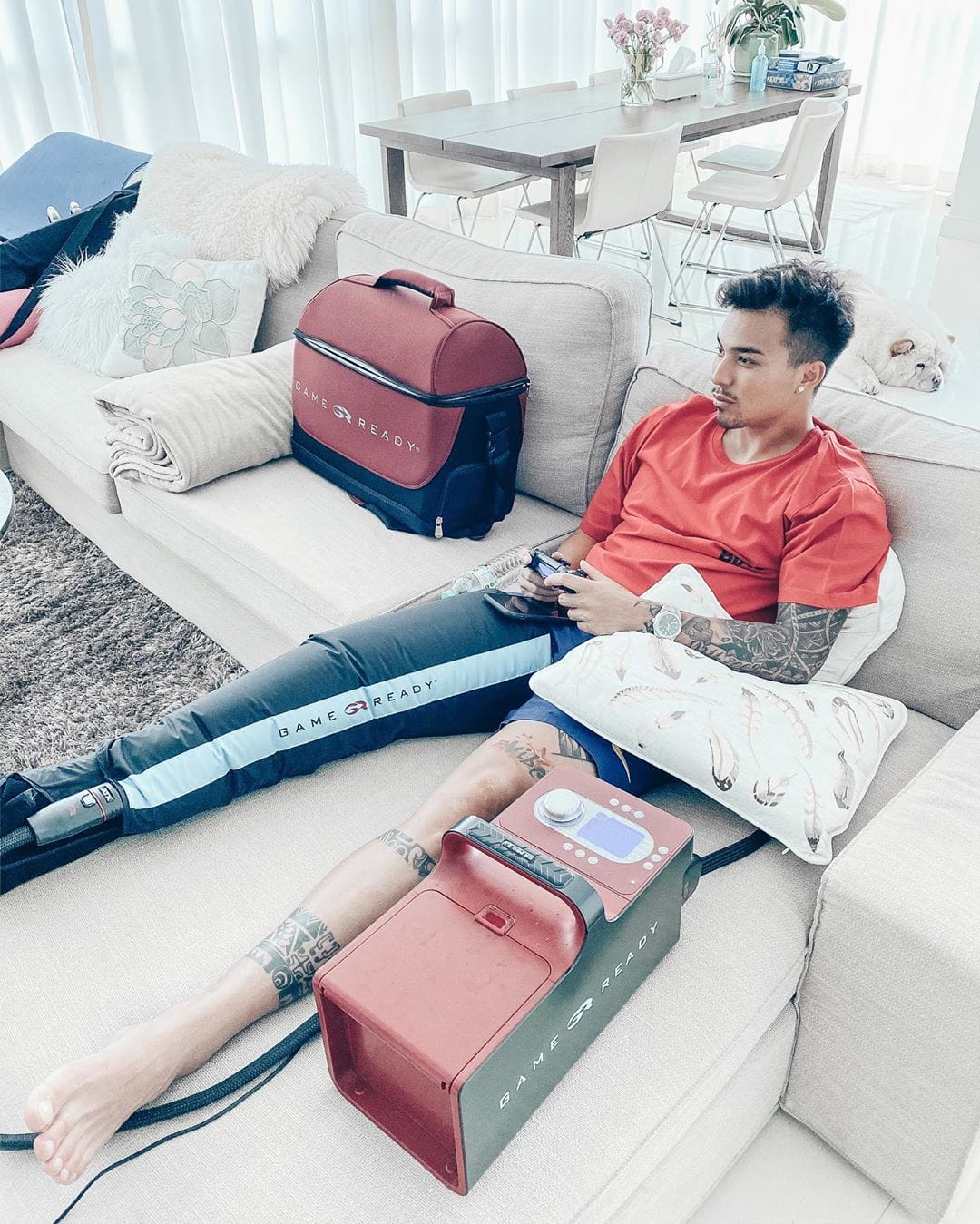 The previous #ManCrushMonday posts have involved celebrities being dressed in designer wear on a red carpet, movie premiere, sitting down frow at fashion week or casually hanging on the streets while being photographed. But going out in recent times has become well, criminal offence, we're hitting pause and showcasing some pretty fly #StayAtHome fits.
Whether you're dressed in nothing (gotta let them boys breathe) or finding excuses to dress up at home, we're all in this together. Yes, sweatpants and all.
Pictured Above: Swiss-born Thai footballer Charyl Chappuis has aced what every male aspires to do in his stay at home Instagram post — a casual thirst trap photo of him gaming, a prop dog and a meticulously decorated room. We give it a 5/5; bonus points for the HB1 VSCO treatment.
—


We don't know how DJ Push Puttichai still had the energy or time to push out a sponsored post but take it as a lesson in work from home style; it doesn't need to be a ratty SAF singlet + shorts (even if the former is an OCS one). We give this a 3/5. We're Asian, Push. No shoes allowed in the house please.
—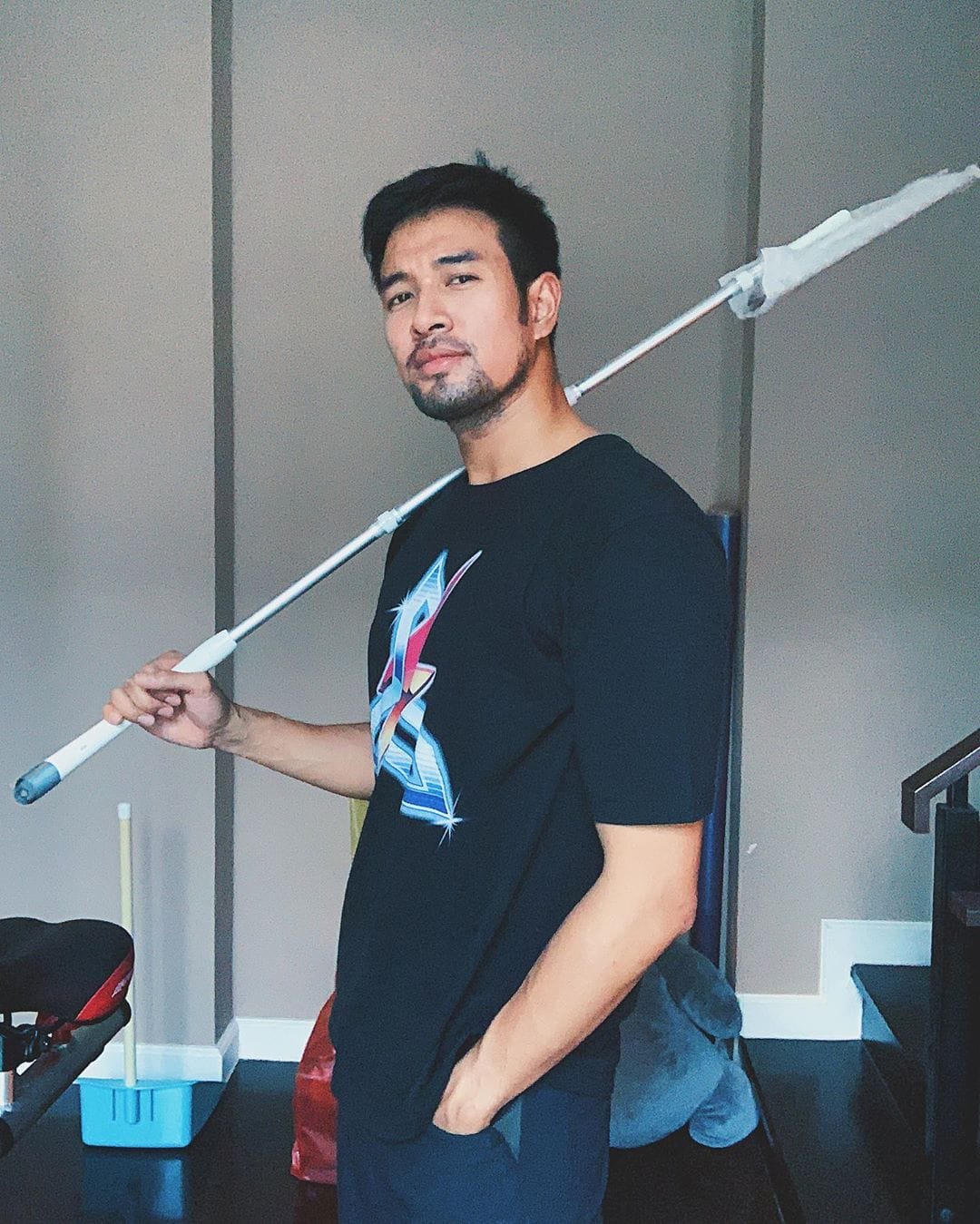 Model Great Warintorn is taking the stay at home notice as adviced to clean up both his house and immaculate facial hair. It's a 4/5 from us; especially since 3/4 of the men we've noticed have let their facial hair resemble that of an Asian Borat.
—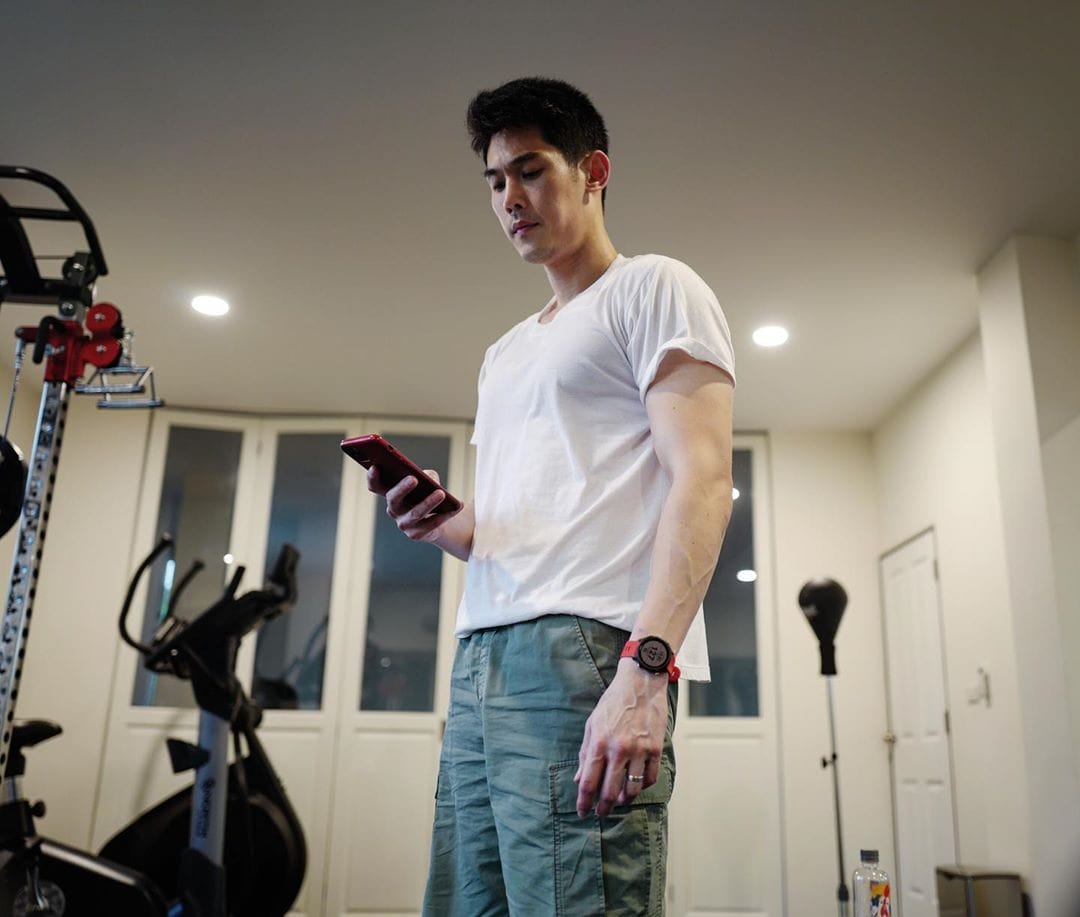 Actor, host and model Kan Kantathavorn has managed to find the time to sneak in a gym-spo post; something we realised has disappeared off the social media sphere in recent times. We give it a 3/5; if you want to thirst trap then go all the way.
—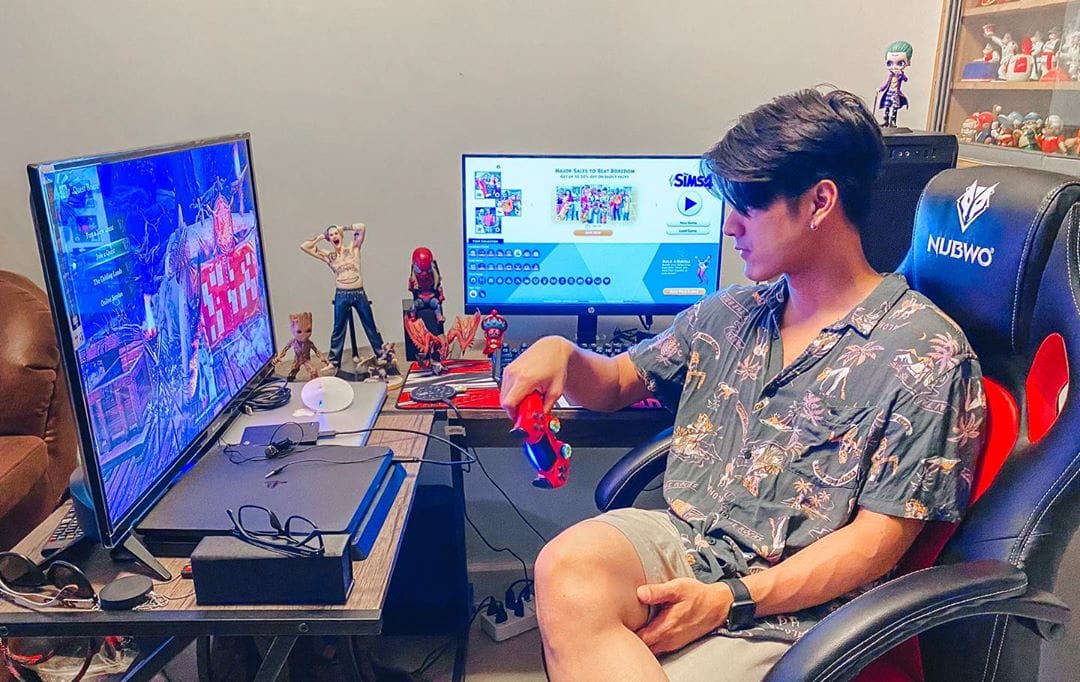 Actor Khet Tarakhet keeps it 100% real — he's not gymming, cooking or preaching to an imaginary choir — he's doing what the rest of us is doing which is to say; unleashing full nerd mode. A 4/5 goes out to him, especially since he's a big fan of The Sims.
—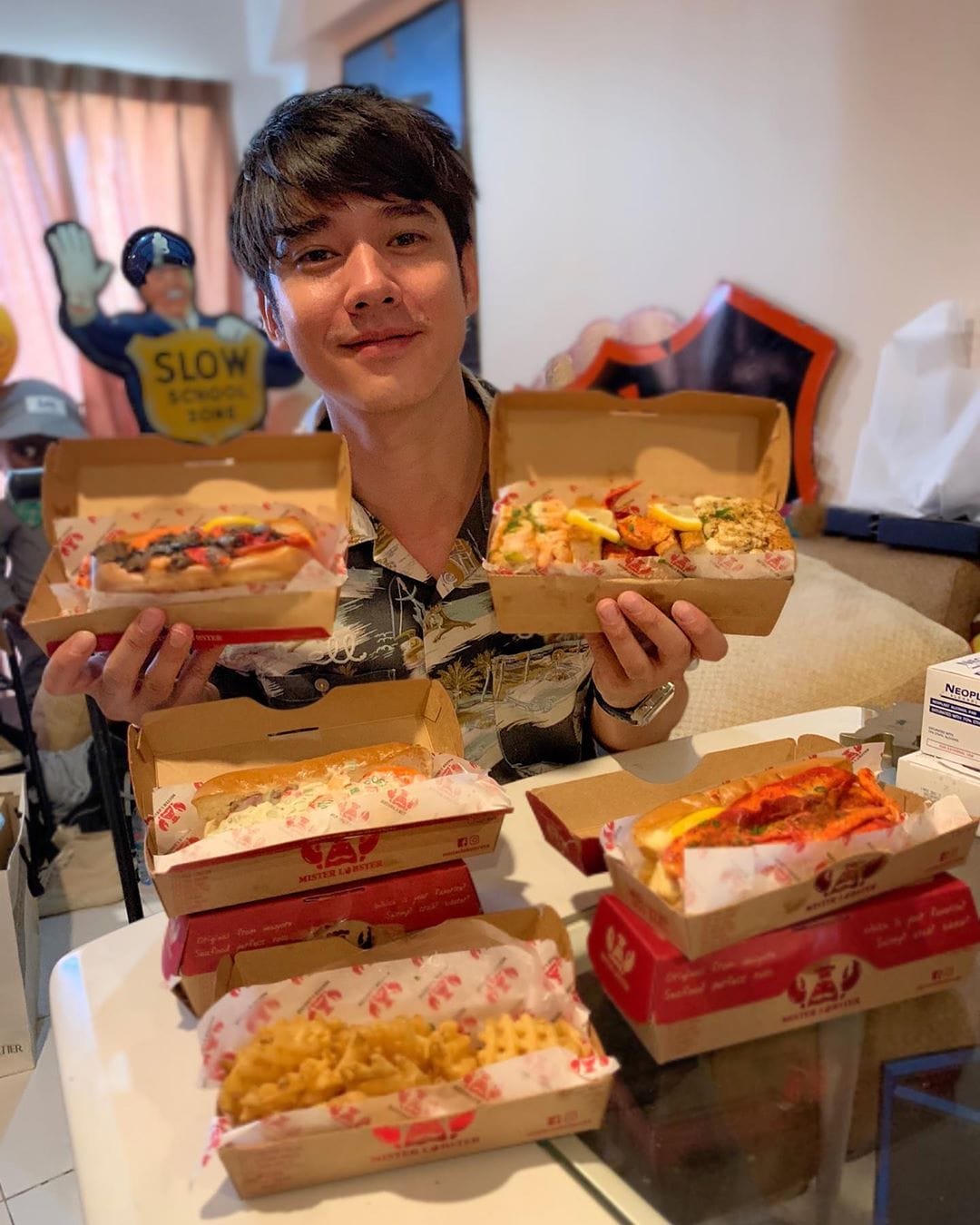 Thai heartthrob is doing what all of us are doing which is to say, bingeing on the most unhealthy but gut-satisfying food we can find. 5/5 for the realness and 4/5 to the outfit; nobody really wears a Hawaiiain shirt at home unless you're Harry Styles.
—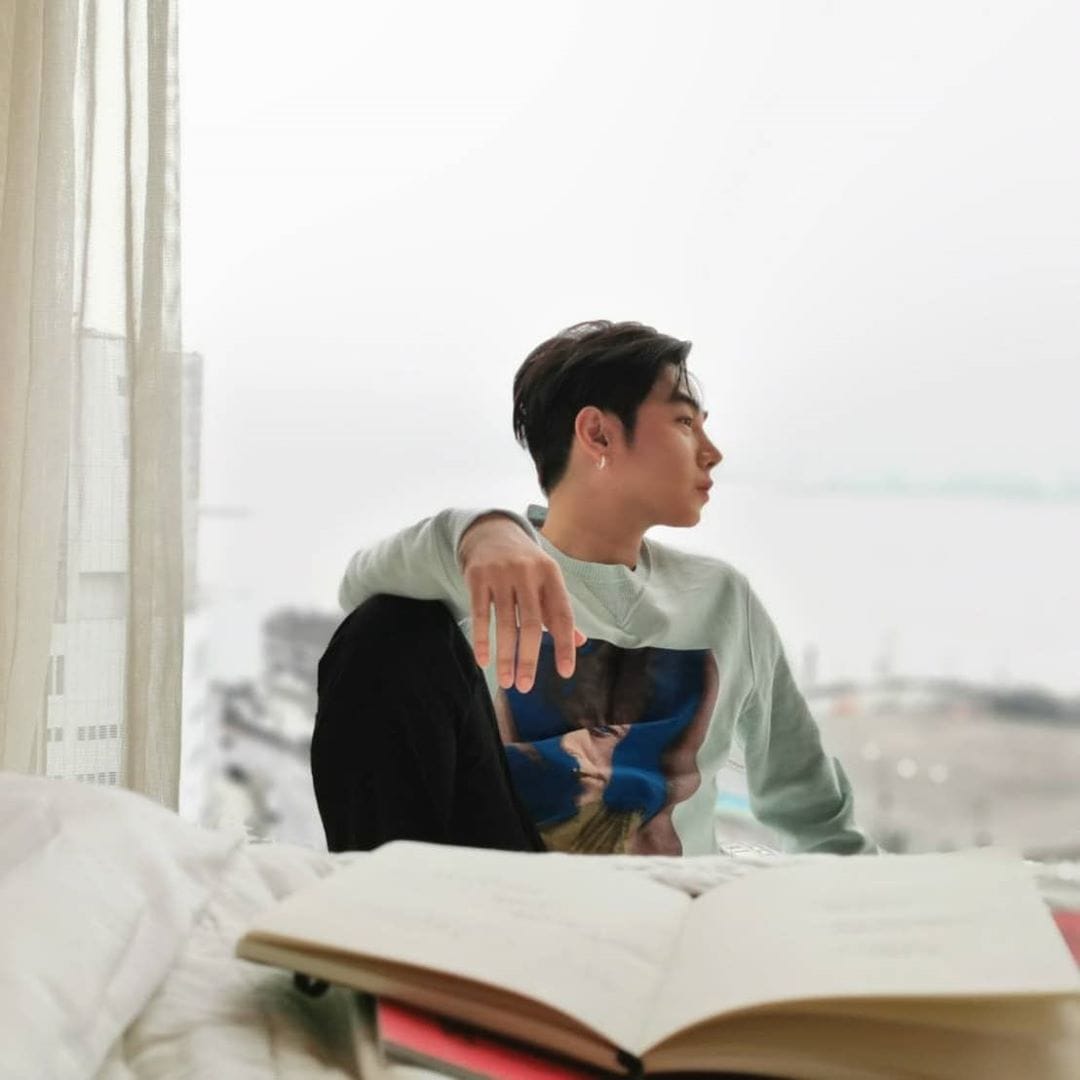 The effort in photo composition, the casually opened books, the comfy designer sweater and the forlorn gaze to the side; singer and actor Peck Palitchoke clearly knows what makes a #StayAtHome post. 5/5.
—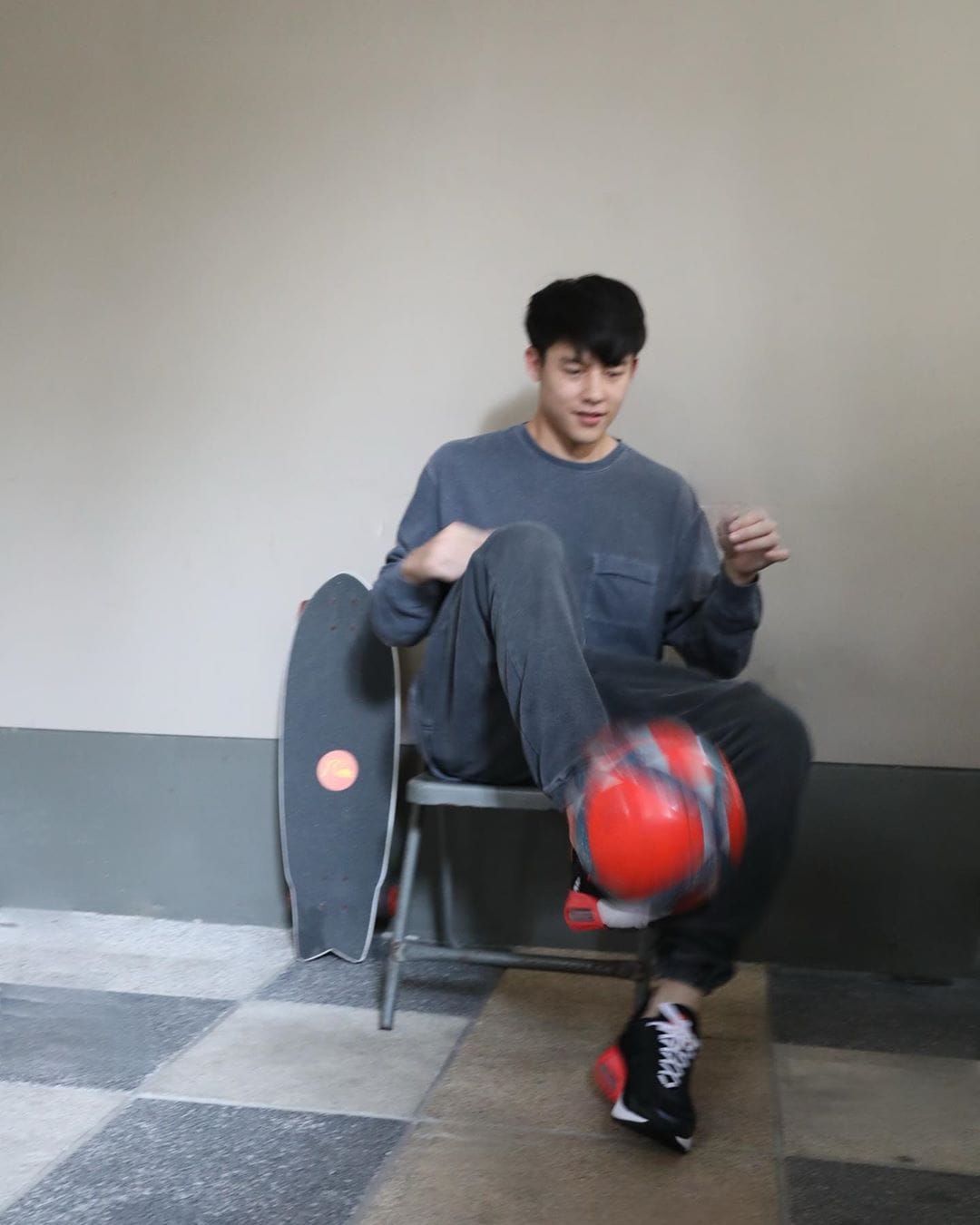 Thai actor and model Prin Suparat's photo is a lesson in following government guidelines and having fun. When you start to feel blue, put on a grey sweatsuit and have fun juggling balls at home.
Photo credits go to each celebrity's Instagram. 
---