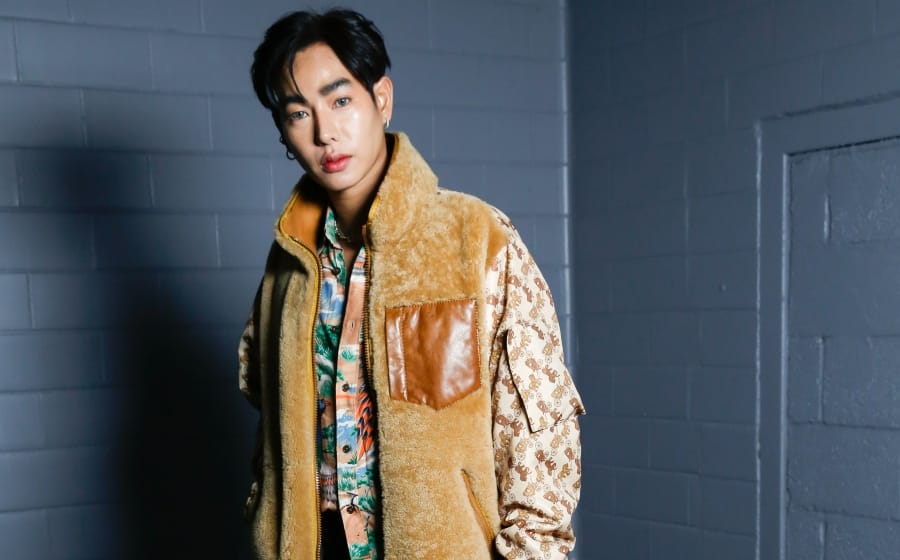 Men's Folio's first post of the week is dedicated to an unexpected star of Coach Fall/Winter '20 show — a 36 year old Thai millenial who has been rocking a series of hyper curated outfits for every New York Fashion Week show he attended. Our friends, his name is Palitchoke Ayanaputra and he's big in Bangkok.
While his name isn't as big around the world as the Kims or Lims, he's a bonafide household name in his home country and let's not forget that it has a population of 69 million (that's eight numbers!). With 19 years of acts that have spanned from a small credit in the first Thailand-dubbed version of the Harry Potter film (…Percy Weasley?) to being a host on Disney Club to winning MTV Thailand awards, he shares the exact same sentiment as Stuart Vevers of Coach — a knack for making things cool.
Mr Vever's easy Americana vision for the house hasn't really wavered since his first menswear collection (Fall 2015) and it's easy to pinpoint a Coach piece: the blinged out varsity jacket, downtown cool sneaker, Steve Mcqueen biker jacket and the sweatshirt + jeans + Ryan Gosling-attitude combo. While naysayers might say that this has pigeon-holed the house's aesthetic, they ultimately are the things that customers want to wear today. And yes, it keeps the cash registers ringing.
—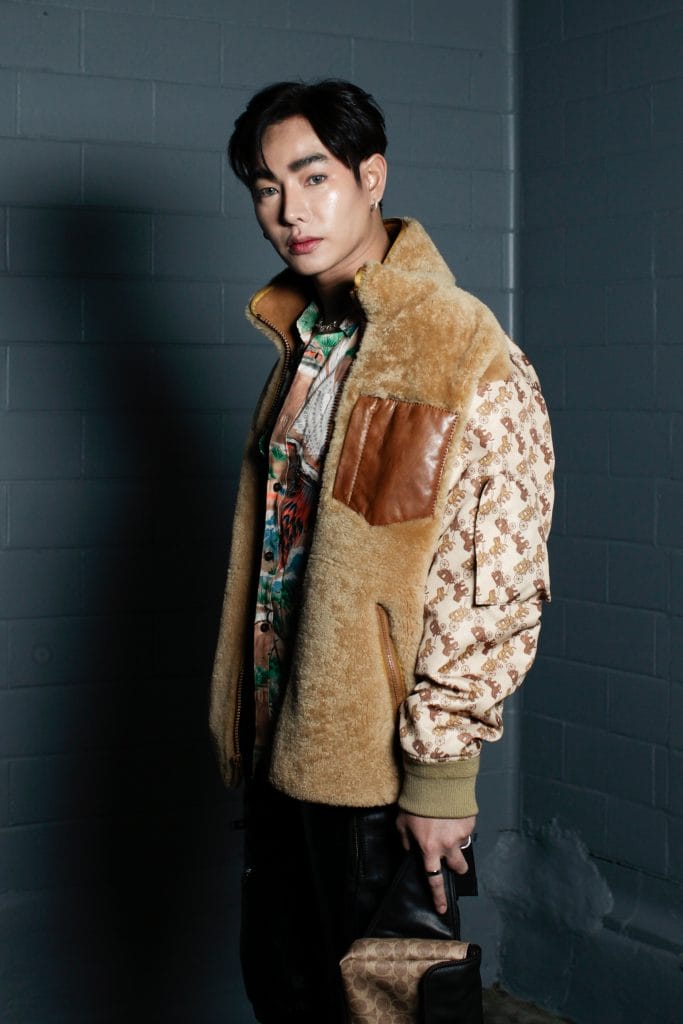 Take the outfit above for example — a shearling jacket comes with horse-carriage emblazoned sleeves (motorcycle enthusiasts or basketball fanatics), an overshirt with a tropical print (basically anyone) and the one trend that doesn't seem to be slowing down anytime soon, a monogram bum bag (just take a look around when you're out and about).
If you need proof that Stuart isn't a one-trick pony, we'd like you to google his latest show. We hear that it's the new Empire State of Mind.
---