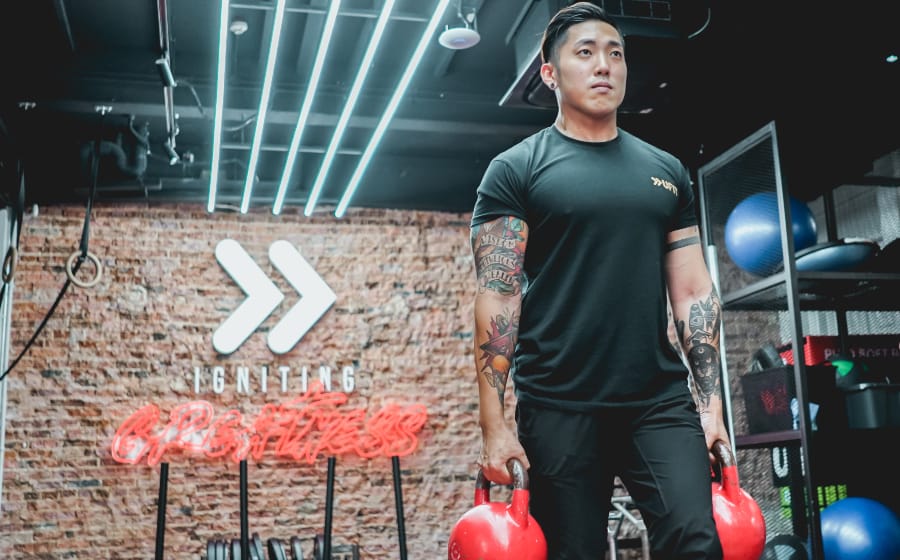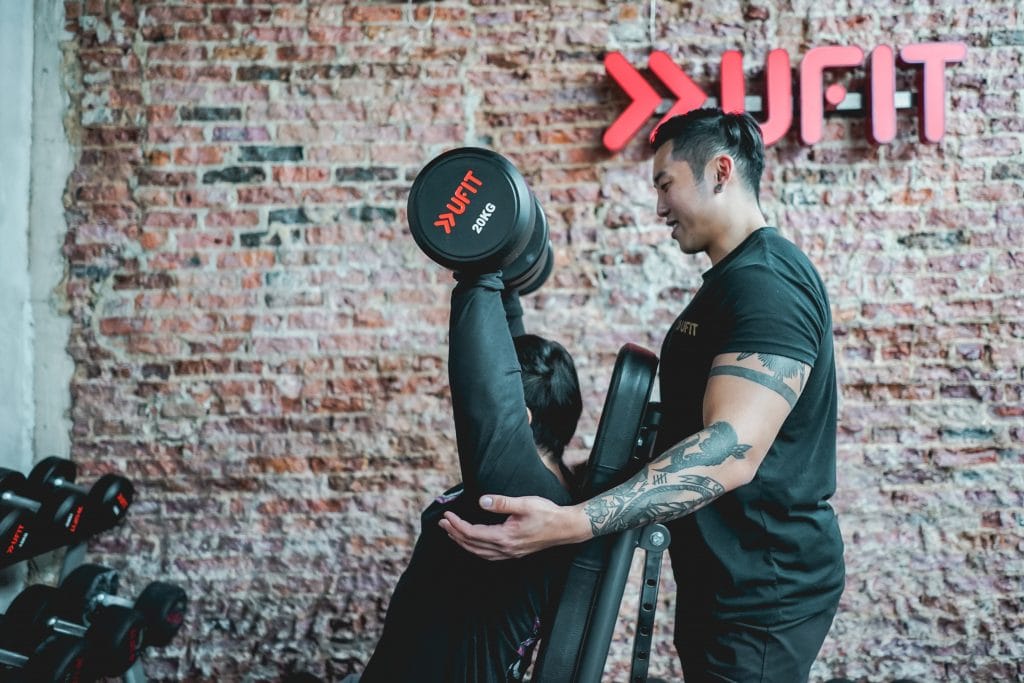 In the thirteenth instalment of #MensFolioMeets — a weekly column where we interview who's who and who's in the know — we speak to Daryl Tan, a personal trainer at UFIT Gym.
Aesop toiletries, free coconut water and Top 40s hits piped through a sound system costing an average salaryman's paycheck — we could be describing a boutique hotel but instead, we're describing the rise of the boutique gym in Singapore. While some members of the #FitFam crew think that all they need is a threadmill and some weights, but did you not read the sentence above?
According to UFIT, Singapore's largest independently-owned fitness community, working out isn't just something to work up a sweat for. It's something that is incredibly detailed. Like, full-body-scanners-and-health-and-performance-screenings detailed.
While fitness newbies might get scared, the gym's purpose isn't to intimidate. Its purpose instead is to ignite and strengthen the greatness in everyone, be it through working out with a personal trainer, physiotherapist or sessions where you'll realise that you probably should stop eating so many spicy McNuggets (apparently, they call it a personal nutrition plan).
We speak to Daryl Tan, a UFIT personal trainer on what personal trainers want you to know, how he caters to individual clients and why he is so obsessed with ice cream waffles.
—


—
Hi Daryl, why this sudden turn towards fitness?
I was actually working a decent job in the finance industry for a few years before I switched to the fitness industry (with a significant amount of pay cut but totally #worthit). I developed a love for working out since my time in the army, but I've never imagined I would become a personal trainer.
I wouldn't say it was a sudden turn towards fitness because I already had a love for it prior to being a personal trainer. Long story short, I wanted to help change lives for the better through building a healthier body. I'm now at the best gym ever that gives me the opportunity to do so, SHOUTOUT TO UFIT!
—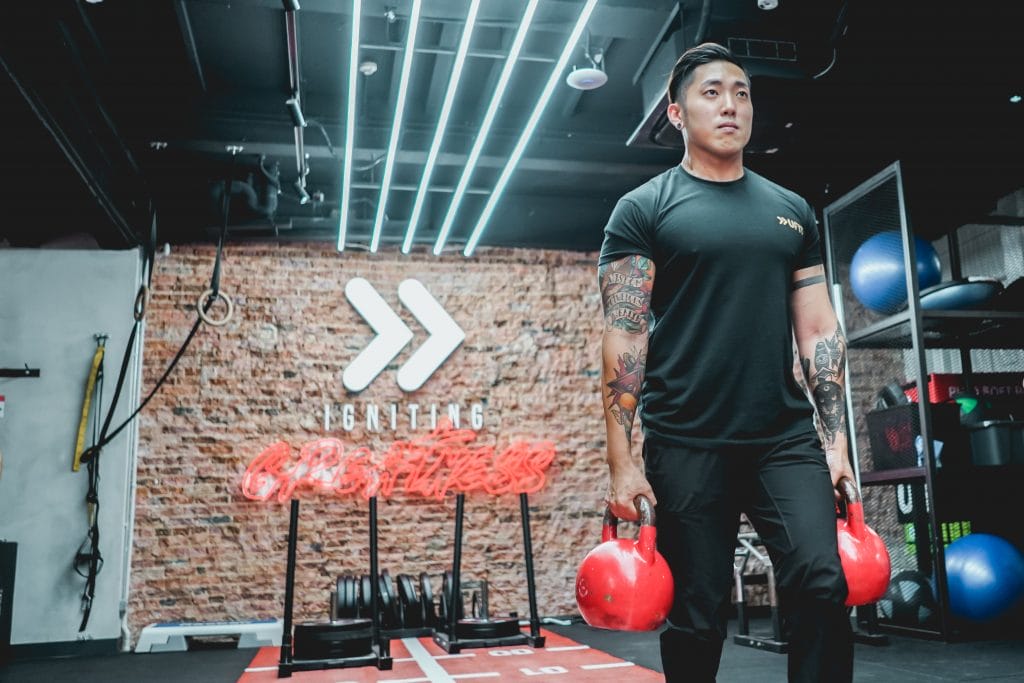 —
What exactly is strength and conditioning? Why can't we just do cardio and call it a day?
That's a fantastic question, and to be honest there are so many debates as to what strength and conditioning is. I'm not going to touch on this too much as I don't want coaches reading this to bombard my inbox.
In a nutshell — to me personally — without offending anyone (please don't bombard my inbox), strength and conditioning is about the marriage between lifting weights and functional movements. The aim of a strength and conditioning program is to increase energy output in a person while reducing the risk of injuries. Anyone can do a strength and conditioning program especially athletes.
If you want to be better at whatever sports you're in, strength and conditioning can be programmed in a way with specific exercises just for the sport you play.
—
What do you wish more new clients knew about personal training?
It's that our job is not primarily shouting at you. I wish more clients knew that we spend countless hours behind the scenes to expand our knowledge on how to be a better coach and that most of us chose to enter this industry because we care about improving lives.
—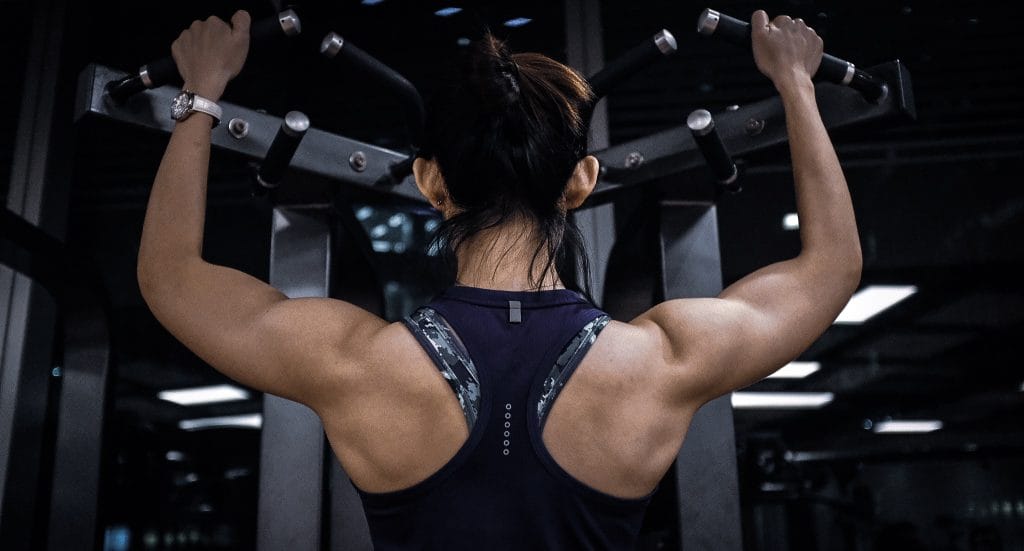 —
How individualised is individualised when it comes to your fitness programmes?
Imagine a doctor that sees 50 patients in a day at a clinic — there are bound to be similar cases requiring the same medication. However, there will also be many other patients with completely different issues who require different treatments.
I have many clients coming in with all kinds of different injuries, different goals, different deadlines, and different lifestyles. There will be a few clients with similar programmes but it will always still be individualised.
As a professional in this craft, we have to create our fitness program and nutritional advices that are not just based on their goals and current body stats but also their lifestyles.
My clients range from working out once a week to five times a week. I have clients with no injures but I also have clients with several injuries. Some clients are flying for work all the time. Some clients love to drink and some have an insatiable sweet tooth. Every detail must be taken into consideration when creating a fitness program for a client.
—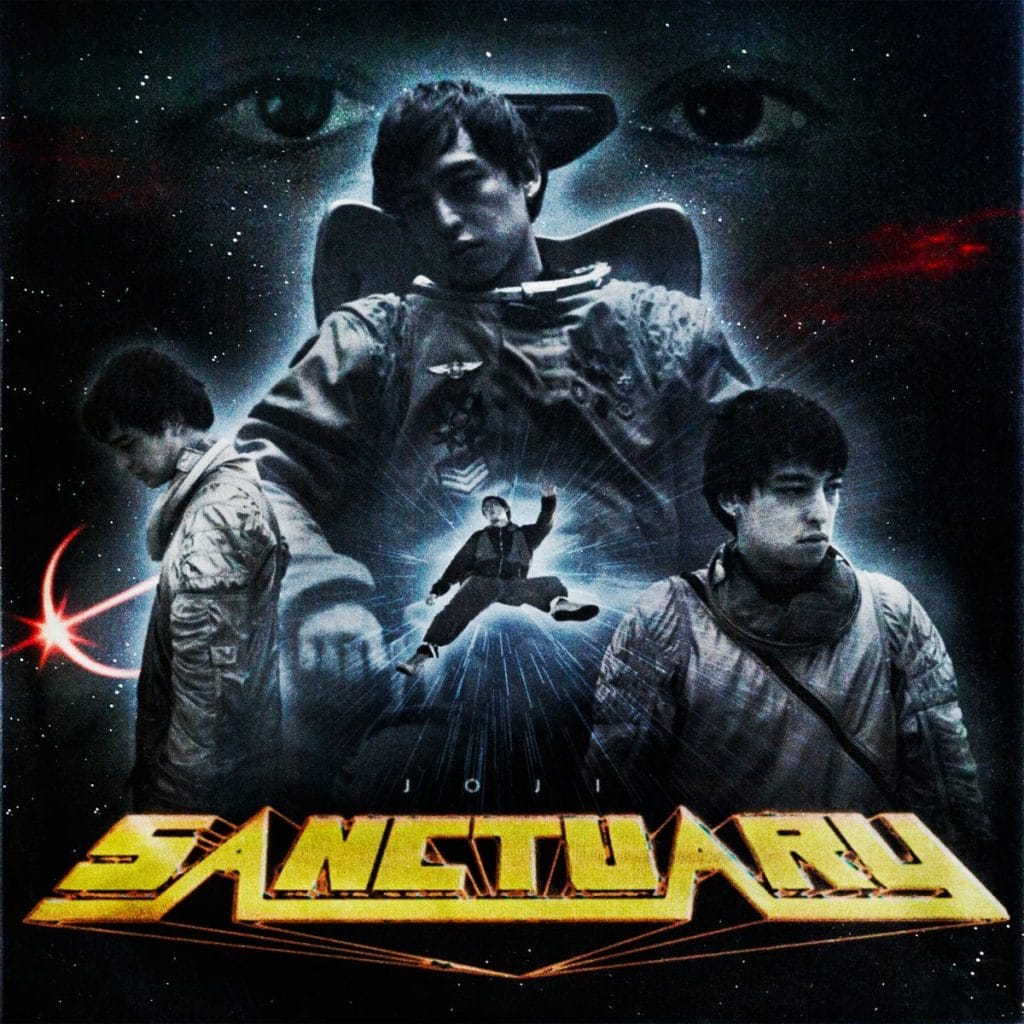 —
What is the number one song on your Spotify app?
I think I have a hundred number one songs. It really depends on my mood — it ranges from death metal to Jazz, hip hop to Indie, classic Chinese songs to various songs of other languages.
Currently, it's Sanctuary by Joji.
—
Can you tell us a funny joke?
My life.
—

What do you like to do when you're not pumping iron?
I like to stay busy looking for something I lost many years ago — my will to live. Just joking!
When I'm not pumping iron, you'll catch me reading boring philosophy books, at your friendly neighbourhood Teoheng KTV, or at a dog café with my smol doggo (Editor: FYI, it means small dog).
—
What if someone signs up for a personal class with you but they hate to perspire?
We will fly to Antarctica for our training sessions.
—

What are your plans in 2020?
It'll be to fulfil my backdated resolutions from 2012 to 2019. Ok for real, my big plan this year is to market my new Instagram account.
My personal account has way too much nonsense in it and I always had an ambition of creating an IG fitness account to inspire and help people with anything related to fitness. Tattoo teddy was a nick name given by my ex colleague's client, because I have tattoos and I'm… cute (Editor: to be discussed). I'm also cuddly like a teddy plushie and after three months of playing with me, I get chucked aside.
I'll be posting infographics and videos teaching how to perform exercises. Another big plan is to grow my client base at UFIT gym and help transform as many lives as I can!
I am all psyched up to train my clients and it is always an honour to be part of my client's journey towards fitness! My last plan in 2020 is to travel to Japan for the first time and eat ramen everyday.
—
Lastly, do you want to tell us more about your ice cream waffles addiction?
If you don't like ice cream waffles, you should check yourself before you wreck yourself.
---