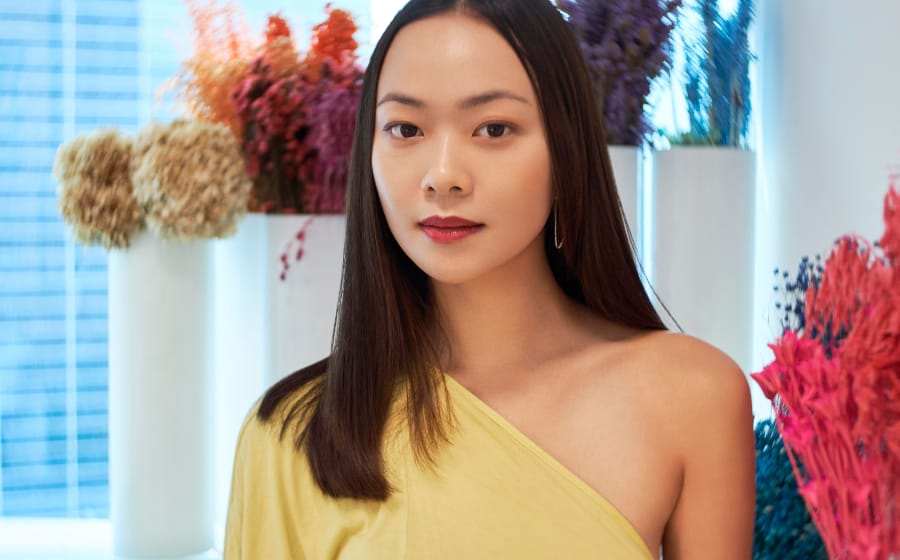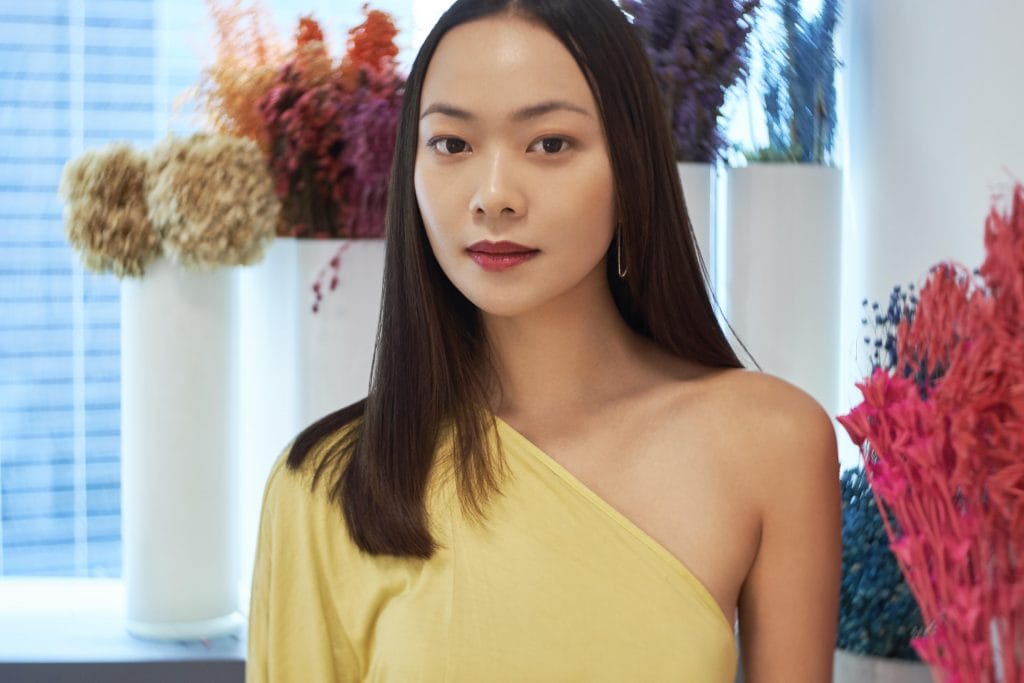 In the twelth instalment of #MensFolioMeets — a weekly column where we interview who's who and who's in the know — we speak to Dr Teo Wan Lin, founder and medical director of TWL Specialist Skin & Laser Centre.
A quick cursory search on Dr Teo Wan Lin will yield the following results —
How Dr. TWL Dermaceuticals is different from other Singapore doctor brands.
A Singaporean dermatologist is going up against "doctor-designed" skincare with her own formulation — here's how it's different.
Dr.TWL — The new local dermatologist-formulated cosmeceutical brand that you need to know about.
This is the genesis of the good doctor's approach to the upkeep of one's skin — plugging the need for dermatologist-formulated skincare products that work even if one doesn't step into a clinic for more professional treatments. While the deluge of doctor-designed products have proliferated the market right down to good ol' Watsons, such products are often created by aestheticians and not dermatologists.
We speak to her on her sensitive yet effective approach to skincare, five simple we-can't-believe-we-didn't-know-these steps to improving a skincare regime and the launch of her new mask bar — a subscription plan for facial masks.
Photography, makeup and hair by Andrea Claire.
—
What is one thing most people do not know about a dermatologist?
The skin is the largest organ of the body and it deserves to be respected as much as vital organs such as the heart and lungs. It's interesting that while no one goes to a cardiologist asking to make their heart more beautiful (but rather healthier), almost everyone visits a dermatologist to make their skin "more beautiful."
This is the unique vantage point of a dermatologist as an accredited medical specialist — we are driven by our research background to study and treat skin at the cellular levels to boost skin health but also because the outcomes are visible, the appreciation of aesthetics comes in. Medicine has always been described as a science and an art. The art aspect is threefold — the art of understanding your patient who is at the centre of everything a physician does, the second is that dermatology itself is the study of visuals, of patterns, morphologies and colours. Finally, the overall aesthetic result is a natural outcome of achieving healthy skin.
Our work hangs on one thing — how well we are able to bridge our medical knowledge and skills to the patient's perspective. The most knowledgeable and credentialed physician can ace a medical exam and impress in talks, but without empathy, such a physician cannot alleviate a patient's suffering. From childhood, I have always enjoyed painting, writing poetry, and any activities pertaining to the imagination. Today, I view myself as an artist of the canvas of the human skin. The most important thing for any artist, I feel, is the message they communicate with their work.
Most dermatology patients have issues with their self-esteem because their conditions are visible, unlike other health conditions. For me, with either my dermatologist practice or my skincare brand, the messaging is consistent — healing the skin as well as the soul, I emphasise always that individuality is what makes you beautiful.

—


Dr.TWL Dermaceuticals's Radiancé Fluide™ Hydrating Emulsion — a lightweight emulsion that repairs skin while fighting off ageing and dullness. 
—
How would you consider yourself different from other doctors in Singapore?
I have never thought of myself in comparison to others, and that's always been the case! Every one practising medicine has their own calling and destiny.
In my community of dermatologists, I strive to make an impact by advancing the research, knowledge and public education of cosmeceutical skincare — a rapidly growing field worldwide. I also am all for sustainable beauty practices so home-based regimens incorporating clinically active skincare ingredients is my mantra. This way, my patients come into the office for their treatments and then maintain their results with an efficient regimen at home.
Also, my focus is on replacing prescription creams with "clean" active cosmeceutical ingredients derived from botanical sources — I believe strongly in the clinical efficacy of these extracts and they are also much safer for the long term. 
—
What are five tips men should know based on your book?
1. Men should also have a skincare routine.
Just like having a healthy lifestyle which includes exercise and a good diet, a good skincare regime will ensure that one's skin is well taken care of throughout one's lifetime. It is important to include at least one cosmeceutical serum such as a vitamin C and hyaluronic acid serum, which helps to anti-age the skin on a daily basis with anti-oxidants.

Dr.TWL Dermaceuticals Hyaluronic Acid Serum
2. Do not use harsh cleansers, an effective gentle cleanser is appropriate even for oily skin.
Men genetically have greasier skin than women due to testosterone levels, this does not mean that men should use harsh cleansers containing astringents that dry up the skin. Unfortunately, a lot of marketing on men's products focus on products which are "deep-cleansing". Over time, this simply dries up the skin and causes a condition called reactive seborrhea whereby men who use such harsh cleansers produce even more oil to compensate.
The cleanser that I would recommend for men who are struggling with seborrhea would be our Honey Cleanser which is an effective anti-bacterial, anti-acne cleanser because of the medical-grade honey used that is also a natural emulsifier (it produces foam) to remove the excess oil. At the same time, honey being a humectant, traps a layer of moisture after cleansing and this encourages a state of skin balance.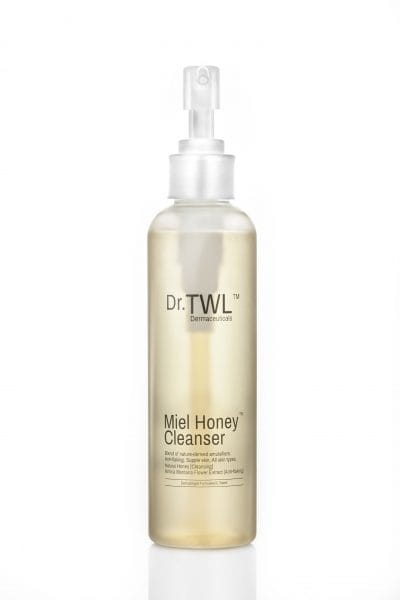 Dr.TWL Miel Honey Cleanser
3. Address the underlying cause of your skin problems.
The right way to approach men's skin is to address the underlying cause of the condition such as being acne-prone due to a history of excessively oily skin. With the right diagnosis, you can effectively treat your skin problems.
For men with seborrhea, control it medically with a medicine known as isotretinoin or physical treatments such as lasers that can permanently shrink oil gland activity. Topicals to adjust the skin's moisture and oil balance can be used as well to control excessive oil production. Changing the type of moisturiser from cream to that of a serum-based moisturizer such as the hyaluronic acid serum for men with oily skin. 
4. Blot Smart.
The most common complaint from my male patients is excessive facial oil. Besides treating the underlying seborrhoea, I also recommend a type of oil blotter to remove facial oils throughout the day. It should be infused with Cannabis Sativa extract that helps to calm and stabilise skin. Traditional oil blotters can cause even more oil production by simply working oil away from the surface of skin.
5. Do not forget to mask.
Home masking is the most efficient form of facial treatment besides being a sustainable, evidence-based practice to improve your skin! I started the Conscious Concept Pharmacy this year which houses our Mask Bar — the first of its kind featuring an eco-conscious, reusable plant-derived MoistureMaxTM Skin-Healing polysaccharide facial mask.
It is the star of the Mask Bar — a 100% biodegradable reusable face mask derived from a plant root fibre using proprietary technology that has been clinically proven to increase absorption of skincare ingredients when applied to skin. It is used as part of a fully customisable mask system I developed at the pharmacy which allows users to order up to five clinically active ingredients for each of their skin concerns. Each targets a specific concern — be it oily, acne skin, acne scarring, pigmentation, sensitive skin with each vial being custom compounded to your chosen needs.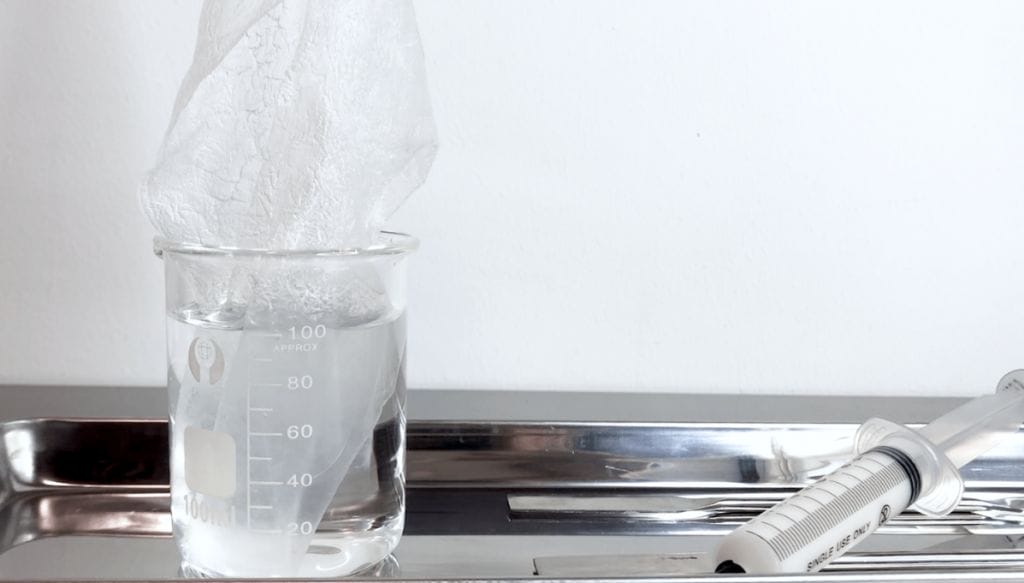 Dr.TWL MoistureMaxTM Skin-Healing polysaccharide facial mask.
—
Was there a patient case that made you go "wow, I am really making a difference"?
There are countless situations I have encountered in my medical career in the last decade in the context of watching my patients — who have been emotionally or mentally affected by their skin conditions — heal from both physical condition as well as psychologically.
Dermatology patients are more affected psychologically by their conditions than a lot of other ailments, because skin and hair diseases are visible. I endeavour to support them both as a medical specialist as well as as a friend, and I think my patients know and feel that. I am very blessed to have these moments where I am thankful that I chose a career in medicine despite the difficult schedule and heavy workload. It's not so much a revelation that I am making a difference but more that I am privileged to have this trust placed in me as their dermatologist.
—
What is the formulation process like for your products and how do they stand out from the rest in the market?
I dedicate a lot of time on a daily basis to academic research — reading through journals and the latest medical studies for the latest updates on cosmeceuticals. My focus has always been on plant derived anti-oxidants. I spent a lot of time in the past studying and growing plants myself and I am confident in the regenerative properties of plant ingredients. These also tend to be non-toxic with a minimal risk of skin irritation when formulated correctly, as opposed to synthetic cosmeceutical ingredients.
What a lot of people don't understand though is that for skincare to be considered a cosmeceutical, it's not about just adding ingredients today and calling it a day. The process is similar to drug manufacturing standards, with distillation and purification processes to the highest standards to ensure efficacy, followed by laboratory then clinical testing. 
The clear difference is that I start out formulating primarily for patients in my practice before we made it commercially available. My patients are still my priority today and this means that the skincare has to be 100% clinically effective, because it literally influences the treatment outcome of my patients. To sum it up, my brand strategy is premium product quality and measurable results — rather than marketing or branding. It's much easier for a cosmetic brand to manufacture cheaper skincare with an average quality and focus on good marketing — but this would not work for my practice. 
The key thing that I bring to the table as a dermatologist that formulates cosmeceuticals is this — intimate knowledge of skin structure down to the cell level with a decade of clinical experience in skin diseases and therapeutics. We have our own biotechnology laboratory and research institute headed by our chemist and pharmaceutical engineer. The facility is EUROISO 22716 certified, the gold standard in cosmetics manufacturing and we apply pharmaceutical testing principles to ensure top level ingredient performance. Outside the laboratory, these cosmeceuticals are also all clinically tested for efficacy for anti-ageing . They are used in my practice as adjunct treatments to medical conditions such as eczema and rosacea as well. 
—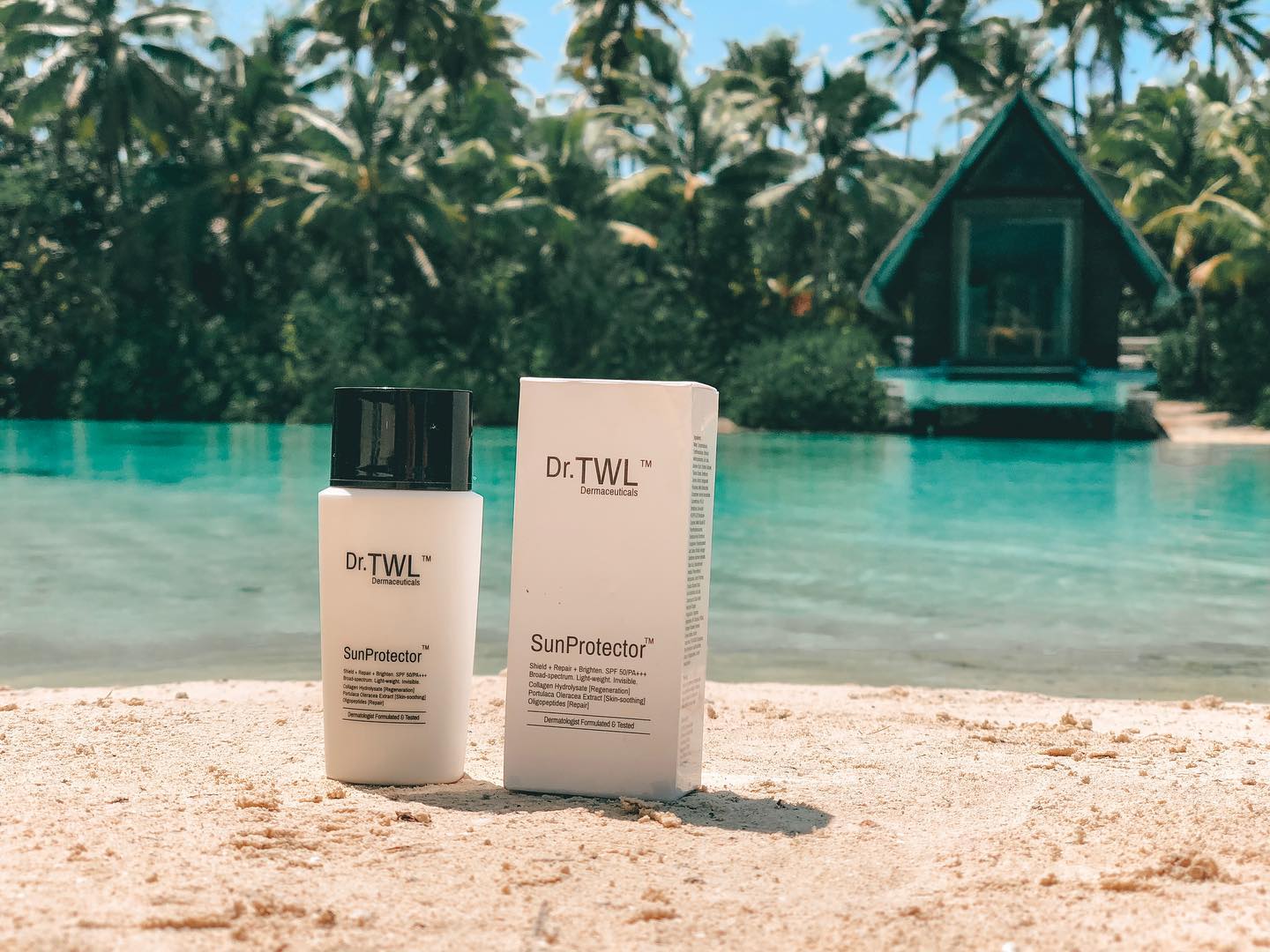 Dr.TWL Dermacuticals SunProtector — an SPF 50/PA+++ sun block that regenerates, soothes and repairs.
—
Does drinking water really make a difference in one's skin health and how about exercise?
Water is an essential part of body functions. If one is dehydrated, ones' skin will also look dehydrated and a loss of skin turgor and elasticity will ensue!
However this has to be quite severe for it to happen and more critical organ functions will also be affected. To achieve healthy skin, the baseline should already be having a healthy body of which exercise, hydration and a balanced diet are key. Exercise —  high intensity intervals in particular — have been proven in medical studies to help in anti-ageing, so that's definitely recommended.
—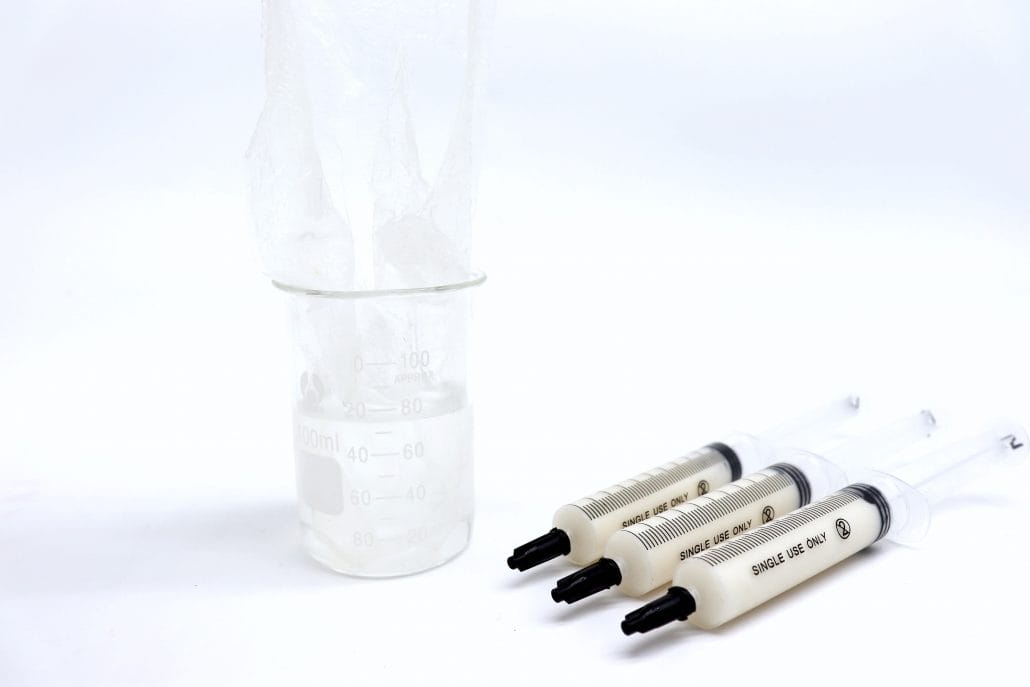 —
What is one of your signature treatments that work across all skin types?
My focus this year is on taking our masking regimens (currently prescribed in my practice for all skin concerns) to the public with our custom mask bar that formulates clinically active ingredients on-site at the Dr.TWL Pharmacy. This practice is based on patients' skin concerns and skin types.
Masking with the MoistureMax Polysaccharide Mask is our key to deliver the correct ingredients for treating all skin concerns and skin types.  It's a method known as transdermal delivery — we enhance the absorption of skincare via the process of wet occlusion, and the membrane forms micro-reservoirs which holds the cosmeceuticals and releases it over a period of time. We are taking it a step further with a complimentary energy-efficient yet portable 4L Mask Bar with our subscription plan which enables users to have freshly compounded cosmeceutical mask essences delivered right to their doorstep each month.
—
What do you think is the next trend for skincare?
I believe that the focus will be on enhancing delivery of skincare ingredients, via novel materials applied to skin as well as devices. Sustainable skincare is also a key focus  as we start to consider the environmental impact of beauty. The shift will be towards home-based face treatments as men and women are increasingly educated and empowered with knowledge about cosmeceuticals that treat their skin.
I started Dr.TWL Biomaterials, a materials engineering division, with a team of material scientists and engineers. We developed three FDA-approved devices — the CollagenUP Facial Wand (based on Radiofrequency technology), the SilkPeel Home Medi-facial Kit which features a copper-infused microcrystalline tip for microdermabrasion, and a hair loss device, the RASER hair regrowth device that also treats scalp conditions like dandruff and oily scalp.
We also created the Polysaccharide Mask, which is a 100% biodegradable reusable face mask derived from a plant root fibre — it has been clinically proven to increase absorption of skincare ingredients when applied to skin. 
—
Natural versus man-made ingredients, what are your thoughts?
I use both in my practice but prescription medications like retinoids and hydroquinone are all synthetic derivatives which are potent. Hence they require medical supervision and run the possibility of causing skin irritation.
Cosmeceutical ingredients that I incorporate are predominantly plant-derived or from food origins, like Salmon Roe DNA (in my lip products) which help stimulate cellular regeneration. The benefits of nature-derived ingredients are that they tend not to have side effects of skin irritation. I am most fascinated by man-made Oligopeptide molecules which simulate the natural DNA molecules involved in the ageing process — they are very effective in encouraging beneficial cell talk, which is the body's natural way of eliminating signs of ageing such as pigmentation, wrinkles and skin dullness. It mimics the function of traditional prescription retinoids except Oligopeptides have zero risk of skin irritation. This is the base of the mask bar cosmeceutical essence vials as well.
---