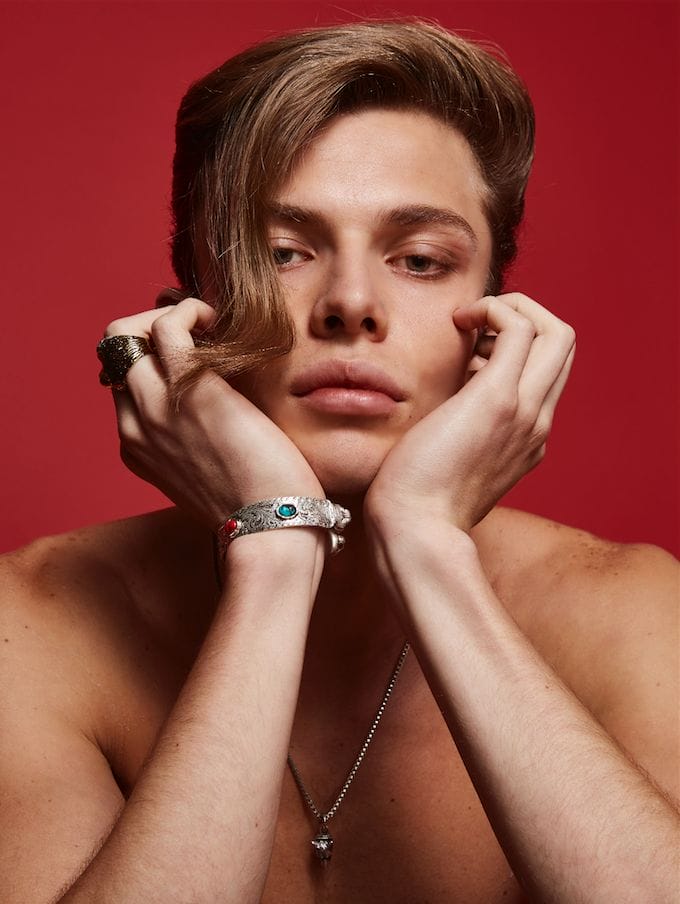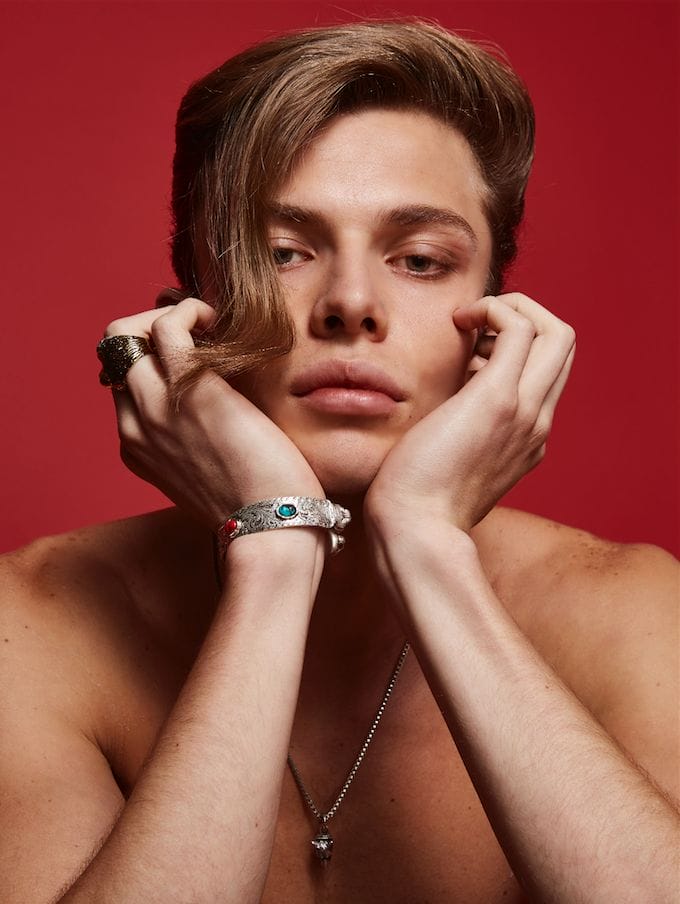 We honestly hand-to-bible do not know when facial treatments got so complicated — what used to be a simple laser that shoots the skin to clear debris and unclog pores has now become so intricate, they birthed their own acronyms. While some might have a predilection to lying on a bed and enduring a treatment like what pre-Captain American Steve Rogers went through, Men's Folio prefers a simpler touch.
Enter the Glazo Gold laser treatment by NOVU Aesthetics that promises instantly glowing, clean, and supple skin in 10 to 15 minutes. Its ingredients list might read like one heck of a festive menu  — Kakadu Plum Extract (it is an anti-oxidant and an anti-inflammatory), Black Ginseng (it hydrates the skin while boosting collagen production), and the pièce de résistance, Gold Dust that brightens and soothes.
Men's Folio had the opportunity to sit down with Dr BQ Tan of the millenial-catering aesthetic clinic to ask (some might also say we have a fondness for grilling interviewees) what else men should be adding to our skincare routine. As it turns out, blasting it with gold is the fanciest one can get, like the rappers he listens to on Spotify.
Pictured Above: Gucci Silver necklace, silver cuff bracelet, metal ring.
—
Hello Dr Tan, what exactly is Nd:YAG laser technology? Should we be worried?
Nd:YAG lasers typically emit light with a wavelength of 1064 nm, in the infrared. NOVU is not the first to use Nd:YAG laser but our Glazo Gold laser peel therapy combines ND:YAG laser technology together with activated carbon, Kakadu plum, black ginseng and gold extracts (Glazo paste), to gently resurface and restore skin to its smoother, youthful state.
—
What skin type best suits this treatment?
People with combination skin, oily skin, blackheads, enlarged pores, dull skin, and acne skin. It is for anyone who wants to have clean and radiant skin!
—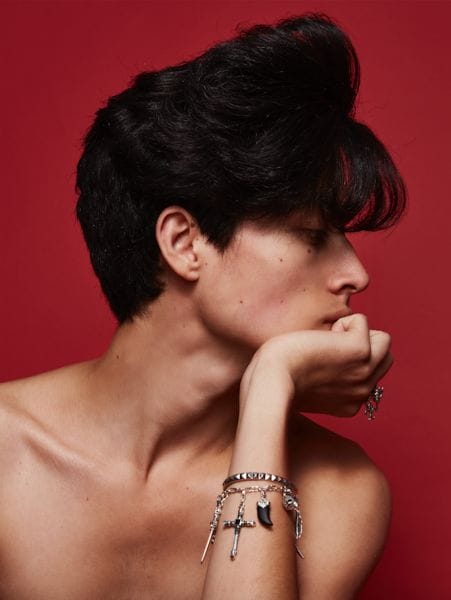 Thomas Sabo Glam & Soul silver bangle, Generation Charm Club silver charms.

—
How long is each session?
The whole session takes about 10 to 15 minutes, including the application of Glazo paste, lasering off the carbon particles to exfoliate dead skin cells, debris, and at the same time allow the active ingredients to penetrate into the skin for better absorption. A mild cleansing followed by a post-laser moisturiser will be applied at the end of treatment.
—
How long does one have to wait post-facial before he can rejoin society?
The laser delivers instant results! You will notice that post-treatment, your skin instantly looks cleaner, smoother and brighter.
—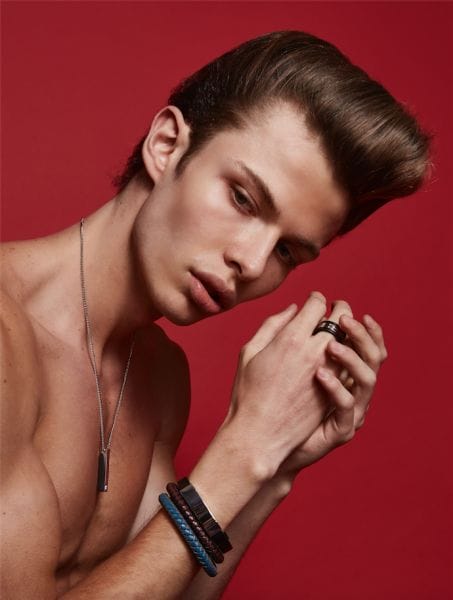 Calvin Klein Mightly stainless steel necklace, bracelet, ring, Bewilder stainless steel bracelets.

—
Why does one's skin always look so tired even when he hibernates daily for 12 hours?
As we age, our skin matures which slows down the ability of cell renewal. This causes a build-up of dead skin cells and as a result, our skin's natural pink tone is hidden which makes our complexion look dull. Stress, smoking, excessive alcohol consumption, and sun exposure are also factors contributing to dull skin.
—
Everybody wants to know this: how far does drinking water really help to make one's skin look good?
There is no evidence that proves drinking tons of water is the secret to youthful-looking skin. However, dehydration in the body can cause dry skin. Hence, the topical application of serums to replenish hydration and a moisturiser to lock in moisture is recommended to maintain healthy skin.
—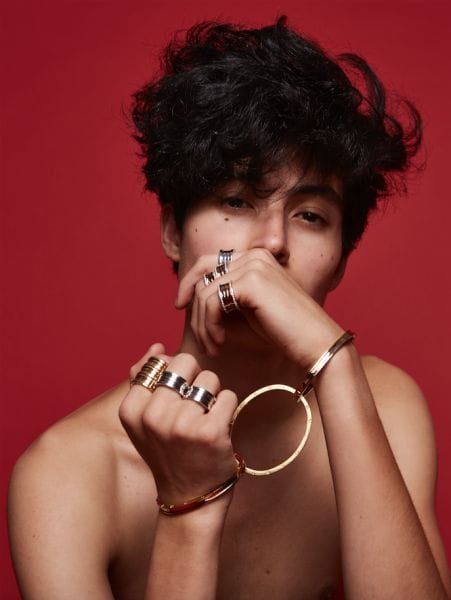 Bulgari B.zero1 bracelets in yellow gold, white gold, and pink gold, B.zero1 Labyrinth white gold and pink gold rings with diamond, B.zero1 four-band white gold rings, B.zero1 three-band yellow gold rings.

—
What is the fastest way to get rid of an unwanted visitor on the face?
1. Wash with a gentle cleanser.
2. Apply an acne spot treatment.
3. Use an oil-free moisturiser.
4. Visit NOVU for our Glazo Gold Laser Treatment.
Photography Mun Kong
Art Direction Jeremy Ang
Styling Yong Wei Jian
Hair Rick Yang/FAC3INC using Laneige and LABEL.M
Models Fabian G/Mannequin and Anthony H/Ave
---