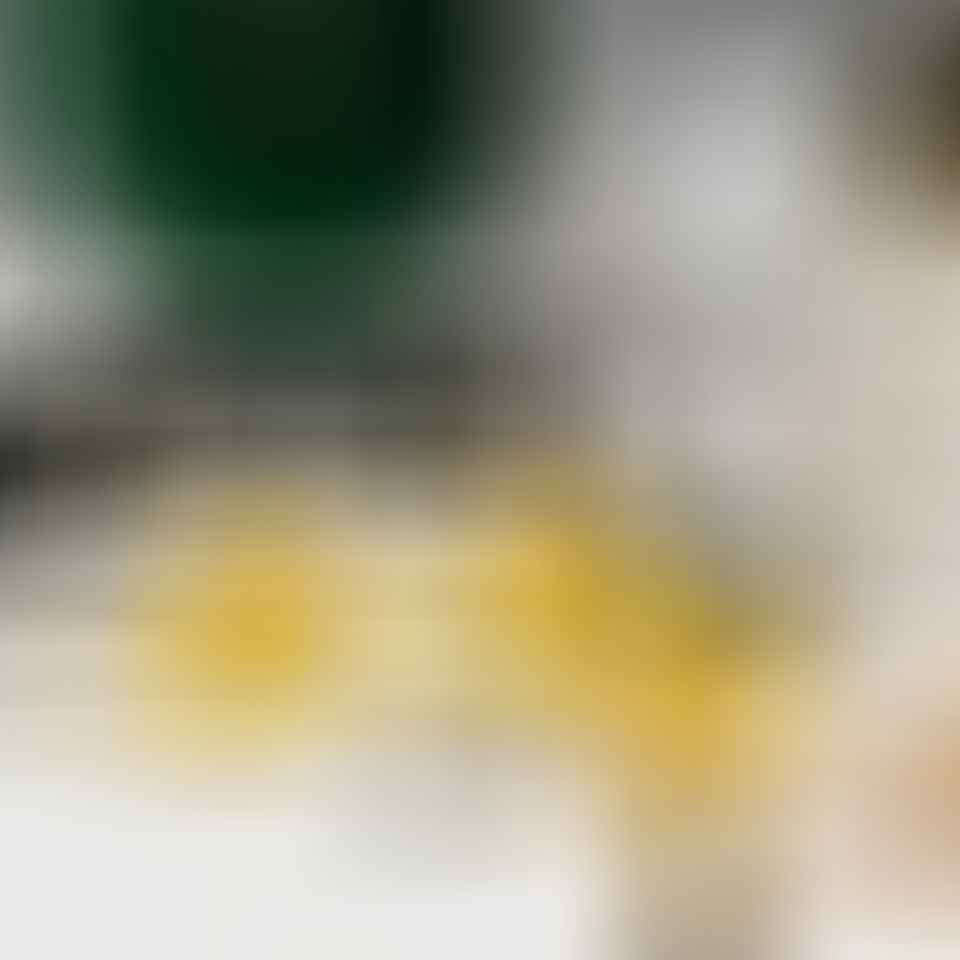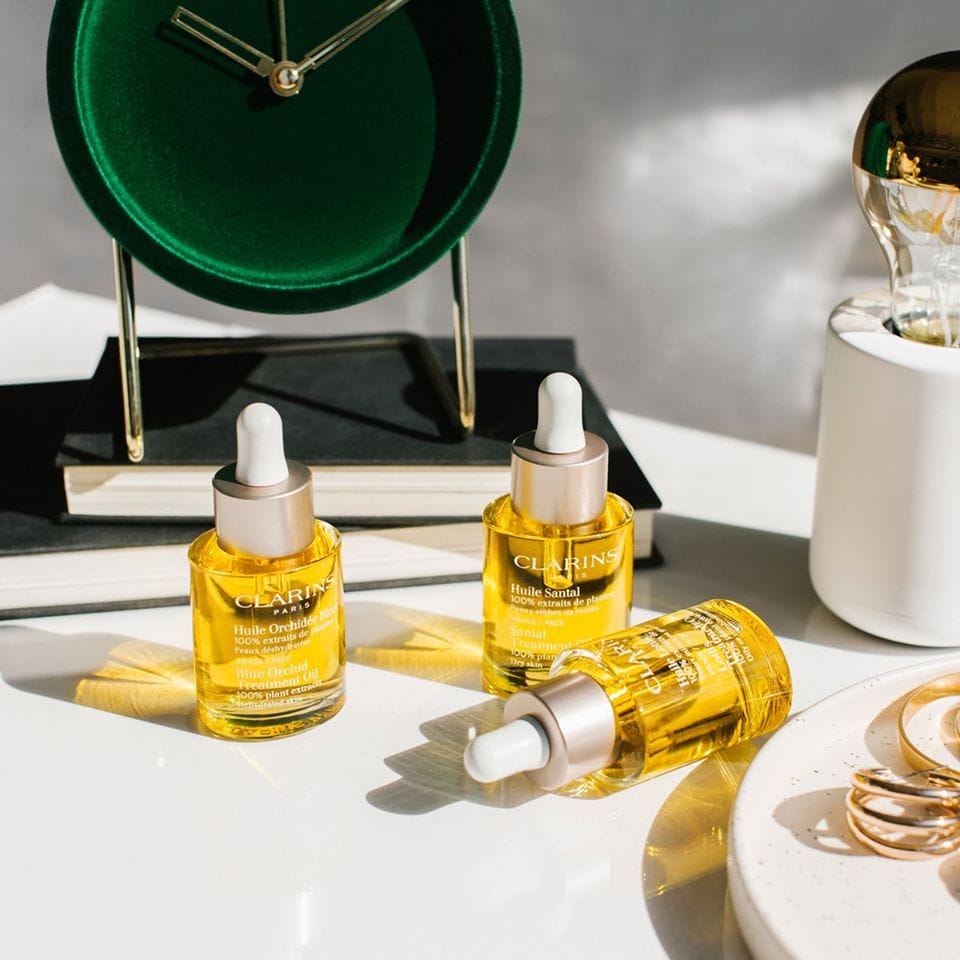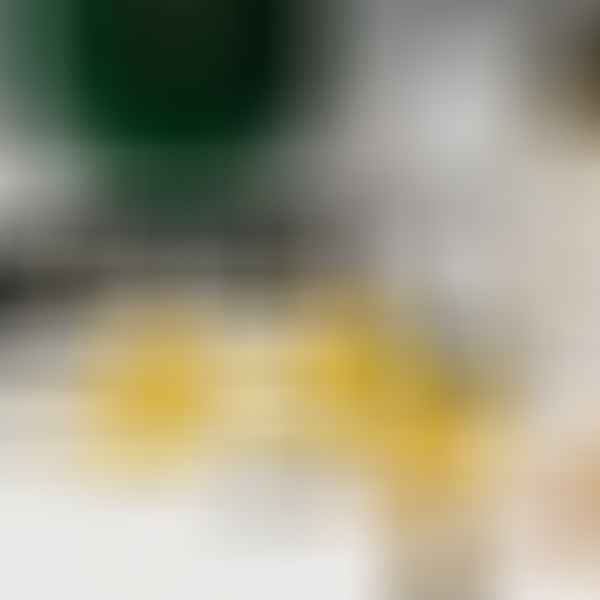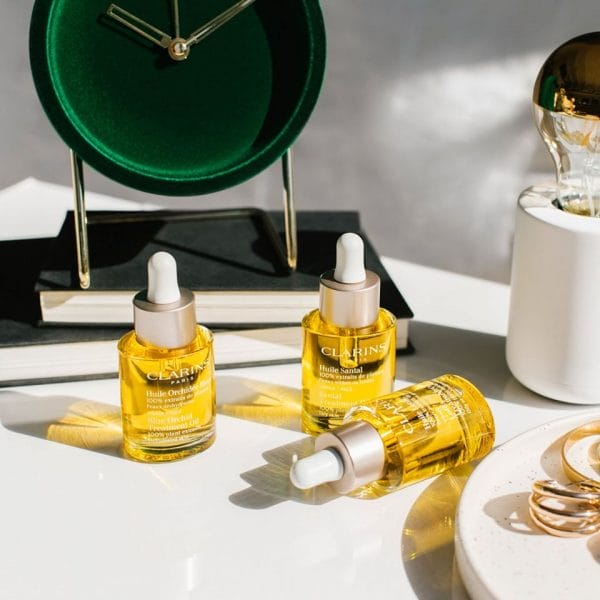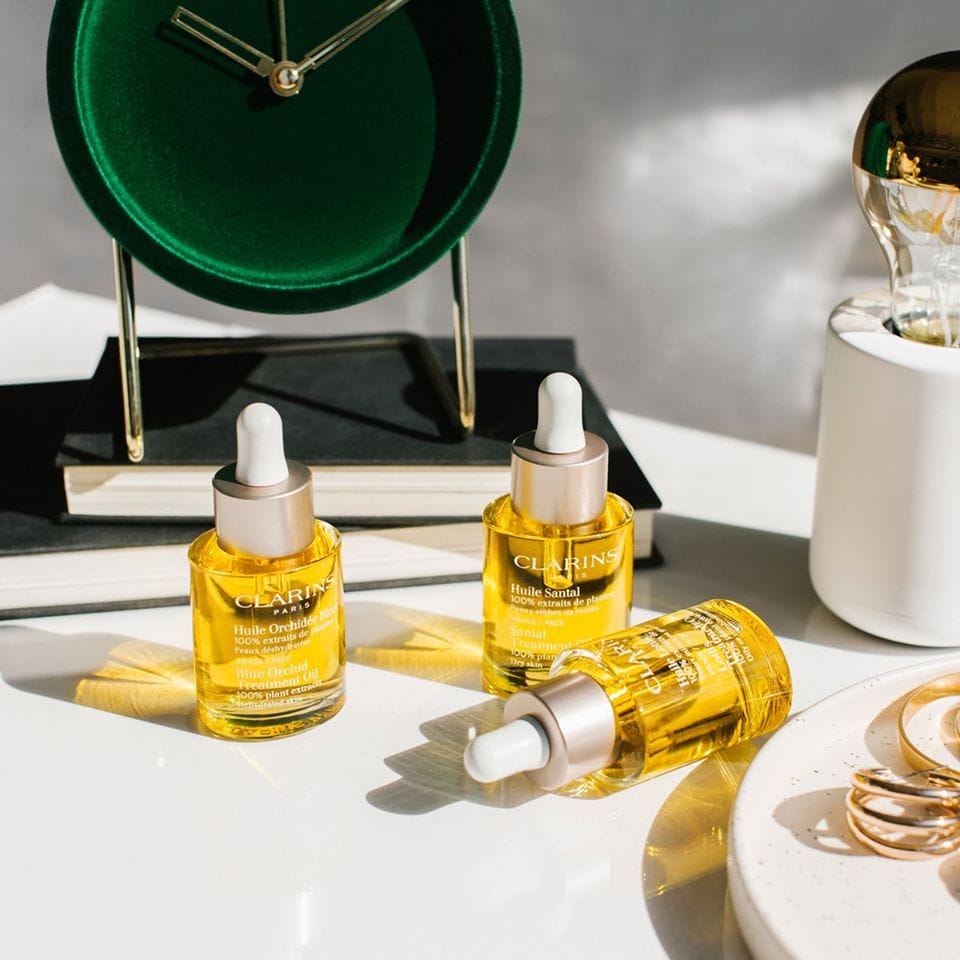 We humans have an incredible knack for inventing things because well, we're lazy. Cars were invented because walking from Point A to B kinda sucks, we've invented a variety of slimming treatments where we can lie down on a bed, and well, the invention of #Siri.
Funnily enough, skincare has gotten way too complicated.  We now live in a world where skincare jargons have gone from "apply here" or "use only at night" to "activate at 35 degrees" or "smooth clockwise in circular motions and then, at an 80-degree angle."
Men's Folio's honest thoughts on the complicities that come with aiming to look his best self? #ByeFelicia. Here, six brands that are taking skincare back to what it should be. Simple, efficient and for a lack of a better world, a lack of BS.
Pictured Above: Clarins Face Treatment Oils 
Blue Orchid revitalises hydrated skin, Lotus rebalances and tightens the pores, and Santal is a boost of moisture for severely dehydrated skin. While one might be tempted to slather copious of these nourishing oils on his face, we advise just two or three drops instead that have been warmed in his palms. If one then sees the need to wear it in the day, one to two drops mixed into a gel moisturiser will make him look his most handsome (we hope).
—
Clinique iD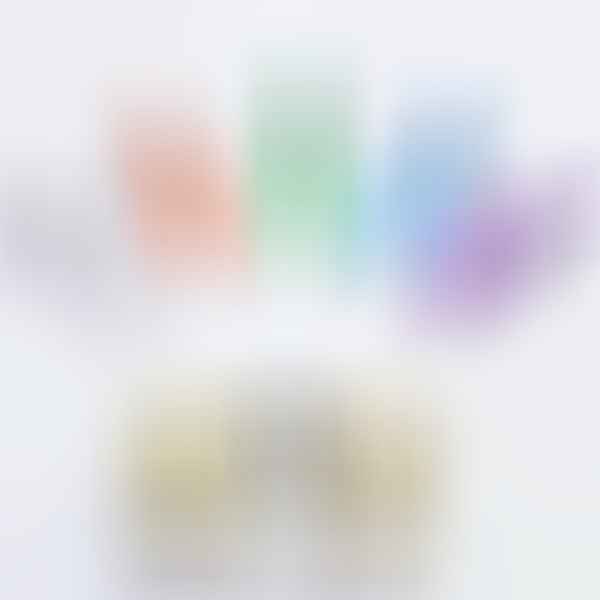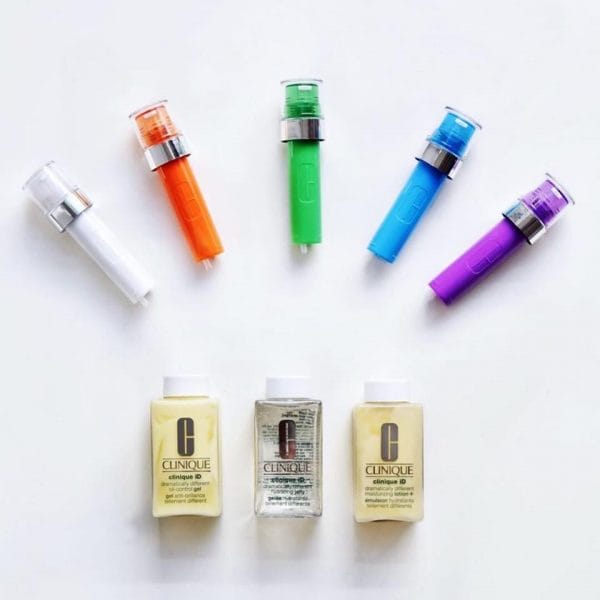 Clinique's DDM (Dramatically Different Moisturiser) is in a hydrating league of its own — so much so that it now has two counterparts in the form of an oil-control gel and hydrating jelly. If one wants to make up for his truancy during Secondary School chemistry class, the brand has introduced Clinique iD — five different syringes that contain active ingredients to supercharge the DDM. A mechanism allows you to easily insert the active concentrate cartridge directly into the bottle and with one pump, dispenses the precise dosage of the product in a 90/10 ratio of base to active.
Pictured left to right: The white cartridge clarifies uneven skin tone, the orange soothes over signs of fatigue, the green quells irritation, the blue treats enlarged pores and uneven skin tone and the purple diminishes lines and wrinkles.
—
Kiehl's Avocado Nourishing Hydrating Mask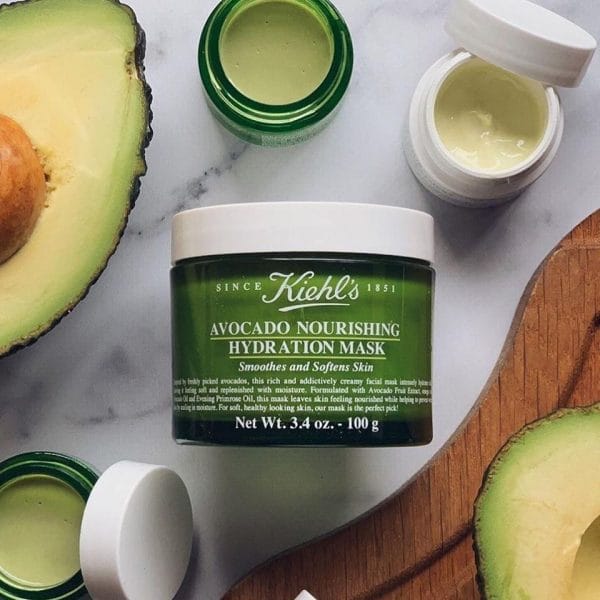 Formulated with nourishing Avocado Fruit Extract, Avocado Oil, and Evening Primrose Oil, this mask that is the stuff of Antoni Porowski's dreams leaves skin softer and hydrated in just 15 minutes. The recommended usage for this product is three times a week with the improvement of one's skin barrier after an hour.
—
Lab Series Rescue Water Lotion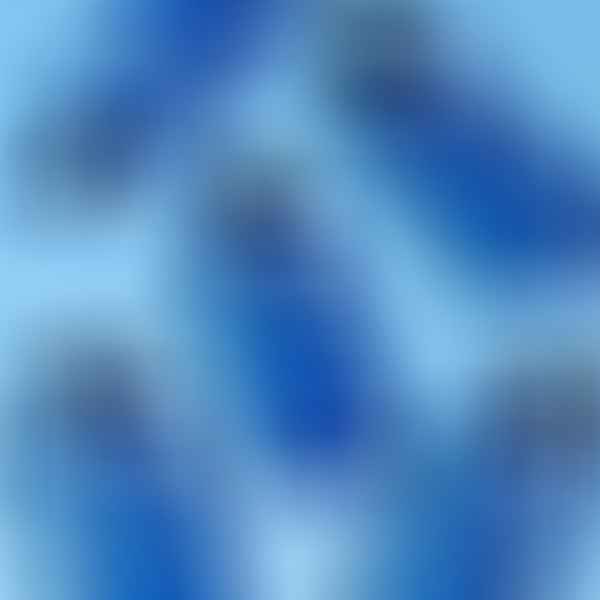 The best seller of the brand is a magnet for attracting and retaining moisture and its recommended usage method is two-pronged too. Doused onto a cotton pad and swiped on the skin, it removes excess dirt and oil. Warmed up between your palms and pressed onto the skin post-shaving, it replenishes the skin's hydration levels. 

—
Laneige Special Care — Water Sleeping Mask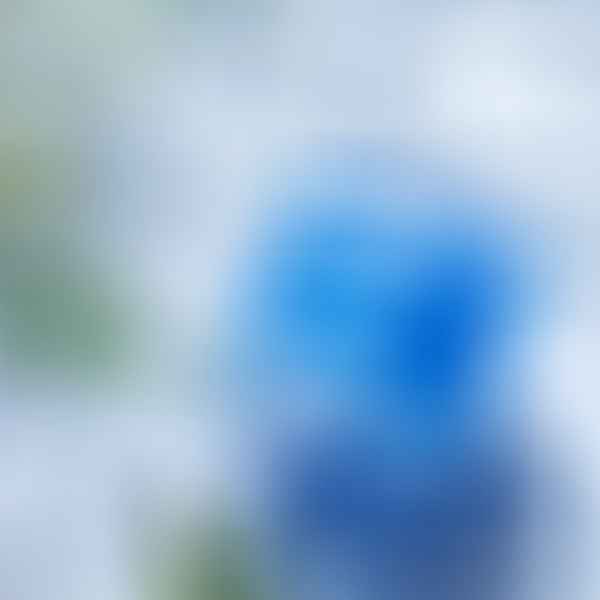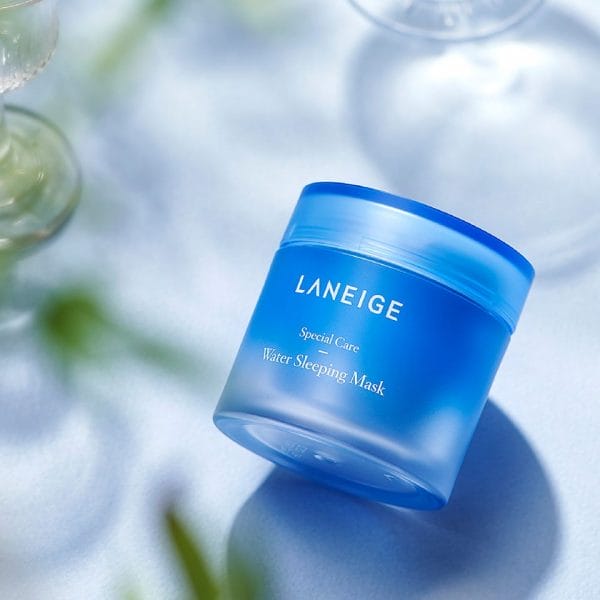 The 2.0 of Laneige sleeping mask still does what the OG Water Sleeping Pack does — a beta-glucan moisturising shield densely hydrates and soothes the skin while one is blissfully passed out, aromatic SLEEPSCENT™ helps to relax you before bed. What is the difference? The introduction of SLEEP-TOX™ technology that normalises work-induced fatigue and sensitivity that occurs during the day.
—
Origins Plantscription™ Powerful Lifting Cream



Formulated with anti-microbial Anogeissus (an African tree), toxins-clearing Commiphora Mukul (a Northern Indian plant) and Origins' very own Powerful Lifting Complex, this age-correcting moisturiser helps visibly redefine sagging contours, soften marionette lines around the mouth and restore youthful volume & firmness.
Oh yes, it restores moisture to the skin too.
---