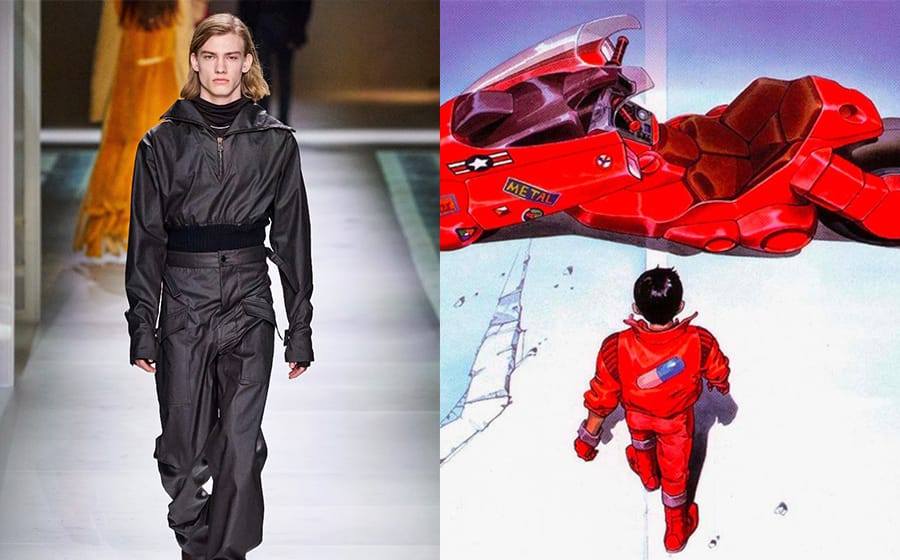 Back in March, we reported on fashion's response to the state of our world and how the anxiety surrounding the political and climate crisis heavily influenced the Spring/Summer '20 runways with semi-apocalyptic styles. We dubbed it "The Survivalist" — a trend that sees garments designed as armour against the harsh weather conditions.
Fast forward a month later, the critical analogies of war, climate-change and the class disparity are very much still apparent. In fact, the message is now clearer — the end is coming so here's what we're gonna wear if we actually survive.
But for one to understand the rationale and the extent for incorporating apocalyptic imagery on the runways, we have to first examine where it all came about.
__
Now, apocalyptic fashion could mean a lot of things, and we don't mean terribly put together styles. We're talking fashion that was influenced by political and war aesthetics — think Mad Max, the Matrix and Akira.
It all started towards the end of the Cold War when the effects of the constant fear and anxiety of nuclear annihilation paved the way for "illegal" subcultures. Teens would come together to create their own form of escapism, these appeared in the form of raves and underground gigs.
—
The atmosphere of the fetishised vision of a disgruntled future was everywhere, and these rebellious teens would adorn themselves with do-it-yourself apparel and accessories. These styles branched out to many other subcultures long after the crisis was over, with popular ones such as Steampunk, Cyber-goth, and Acid-goth.
__
It was not long before designers took the opportunity to look upon their spirit and draw inspiration from them. Back in 2018, Raf Simons presented a collection for Calvin Klein that was all things "war-core", firefighter jackets were styled with a knitted balaclava and plastic vinyl was heavily used throughout as if to sound an alarm of our future attires.
__
And designers continue to use fashion to comment on current affairs and respond to it by drawing the same inspirations for a vision of the near future.
It was evident across Fall/Winter '20 men's shows. Balenciaga showcased a collection in a theatre that appeared submerged and had models "walk" on water against a jarring backdrop and soundtrack. It represented how the rich will never be affected by the climate crisis and that they could simply "walk above it".
__
A resurgence of steampunk styles is also seen throughout many collections. The victorian, sewn-from-anything, the style was prominent throughout many collections, as seen here at Yohji Yamamoto.
__
A soft steampunk silhouette at Dior Men hints at a tougher, harder future.
__
The raver outfit at Ermenegildo Zegna XXX gets eco with upcycled fabrics.
__
Versace's take on The Survivalist is 1/2 Armageddon and 1/2 Spiffy Suiter.
__
Craig Green's plastic goth comes with any-climate hat.
__
All leather utility wear at Bottega Veneta.
__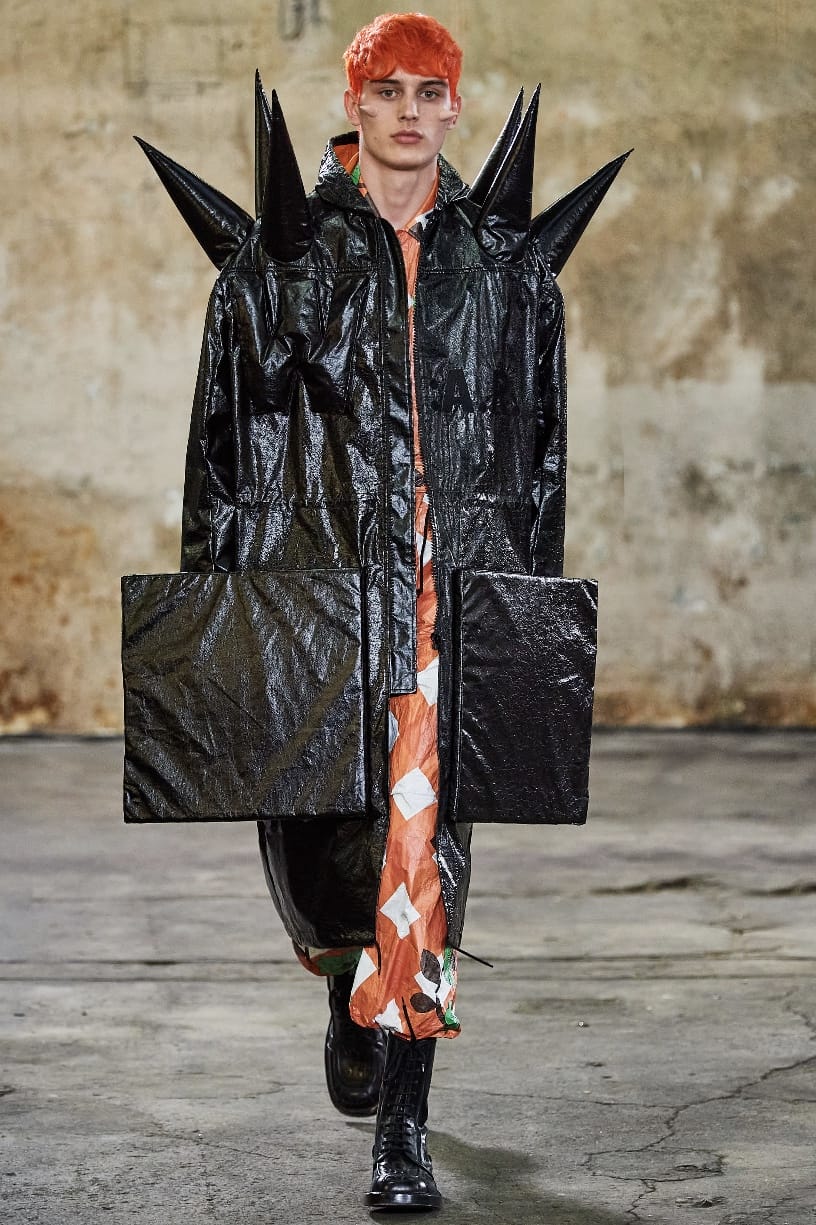 Walter Van Beirendonck's stay-away-from-me punk spikes.
__
If this is just the start of the crisis, who knows where the next season will take us. Will it get any more punk? Only time will tell.
---