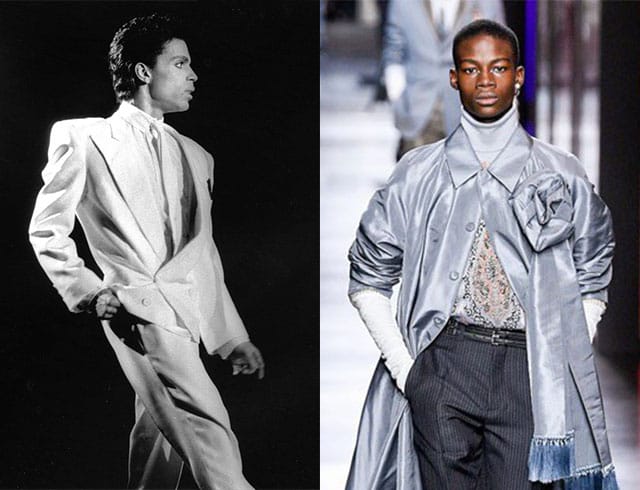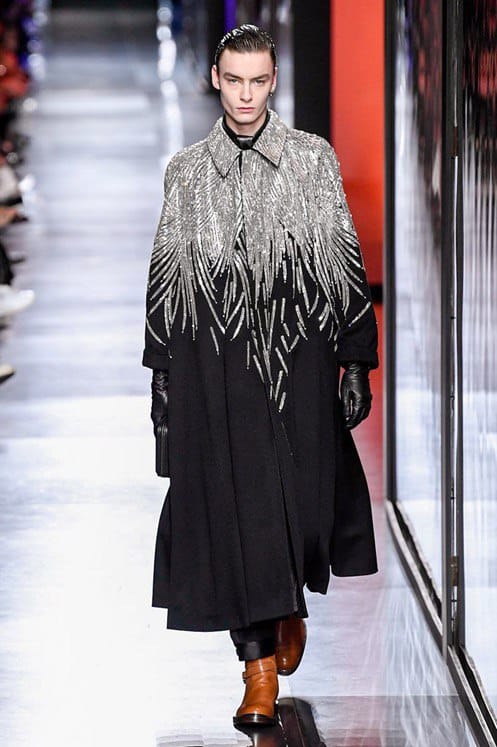 There's no doubt that icons (or rather, rockstars) have always been one of the greatest sources of inspiration for designers — acting as muses to create sublime and retrospective collections that look as though it came straight out of an artist's wardrobe. Who a designer chooses to reference plays a huge role in developing garments that emulates authenticity — a small taste of familiarity in an industry big on otherworldly concepts. 
Pictured Above: Dior Men Fall Winter '20 
These authenticities are perfect formulas for designers to pull inspirations beyond just trends and hype. In fact, modern fashion has always been big on muses, think Yves Saint Laurent's Betty Catroux and Jean Paul Gaultier's Madonna — periods in fashion when clothes rushed down the runway with just an icon in mind. It's how one's description of a particular fashion piece might often sound close to, "this looks so (fill in the blank with a celebrity)", instead of "this looks so (fill in the blank with an object)."
Though It might often come off as an unintentional thought process for most designers, it's in fact natural for designers to think of a particular muse when designing a collection. A question they would have to ask themselves as they are skimming through the design processes is "who am I making all of these for? And if for no one then what for?" The Spring/Summer '20 season has seen an influx of such icon-designer symbiosis, with Gucci's nod to Bowie and the 1970s, and Saint Laurent's Mick Jagger Madison Square Garden performance-ready pieces. 
It's really the simple interaction between these two worlds that make these fashion pieces so memorable and ever-lasting and if anything, it turns the items to icons too. 
__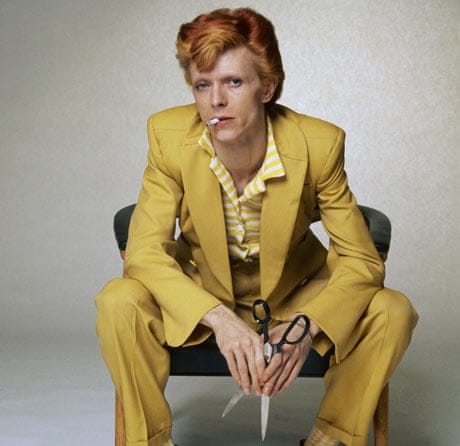 Bowie and the 1970s – according to Gucci
David Bowie, the king of doing it better than everyone else, famously sang "fashion, It's loud and tasteless and I've heard it before" — and he's not wrong at all. It's hard to call anything "Bowie", not when he's had an ambitious number of styles throughout his career.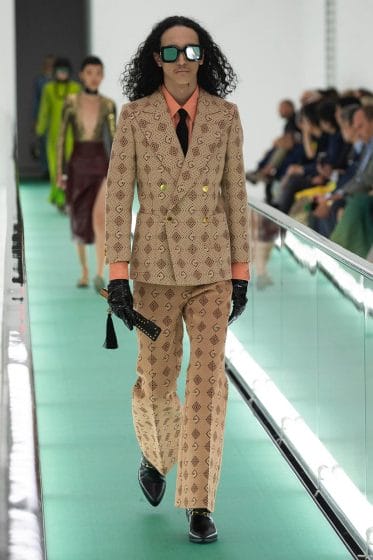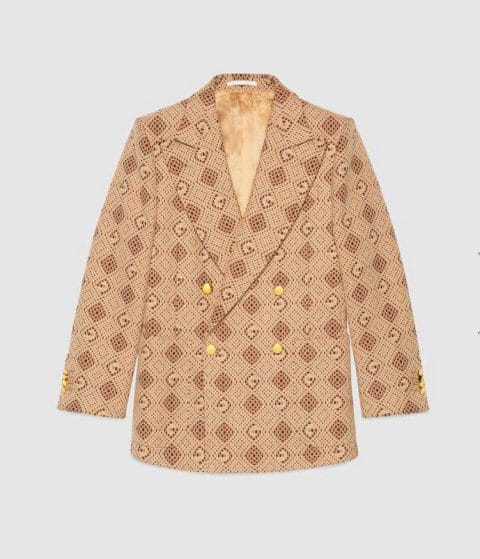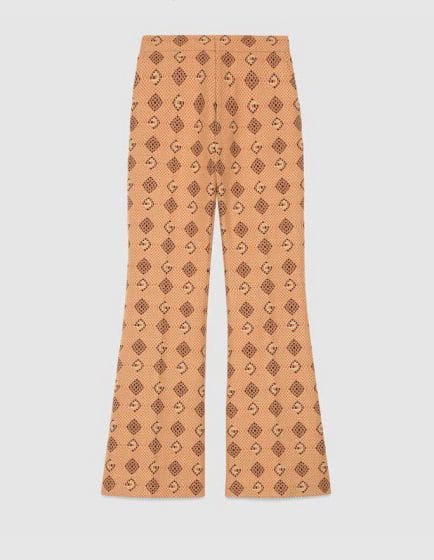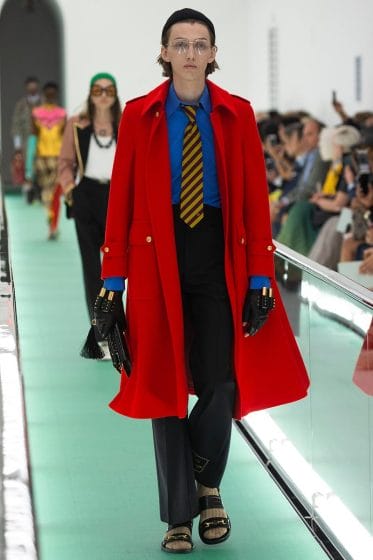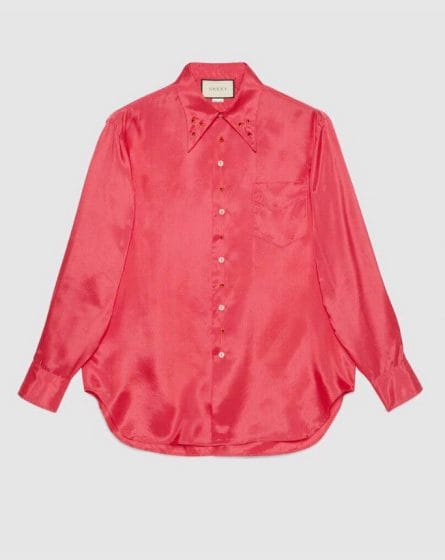 A man who has never settled for less, his most down to earth moment in fashion was behind the scenes. In the 1970s, as Ziggy Stardust sat through countless hours of interviews, we'd often see the real side of him. Loud peacock red hair, a jacket with a lapel to die for, a loose shirt and matching wide legs — in other words, Alessandro Michele's Gucci. 
__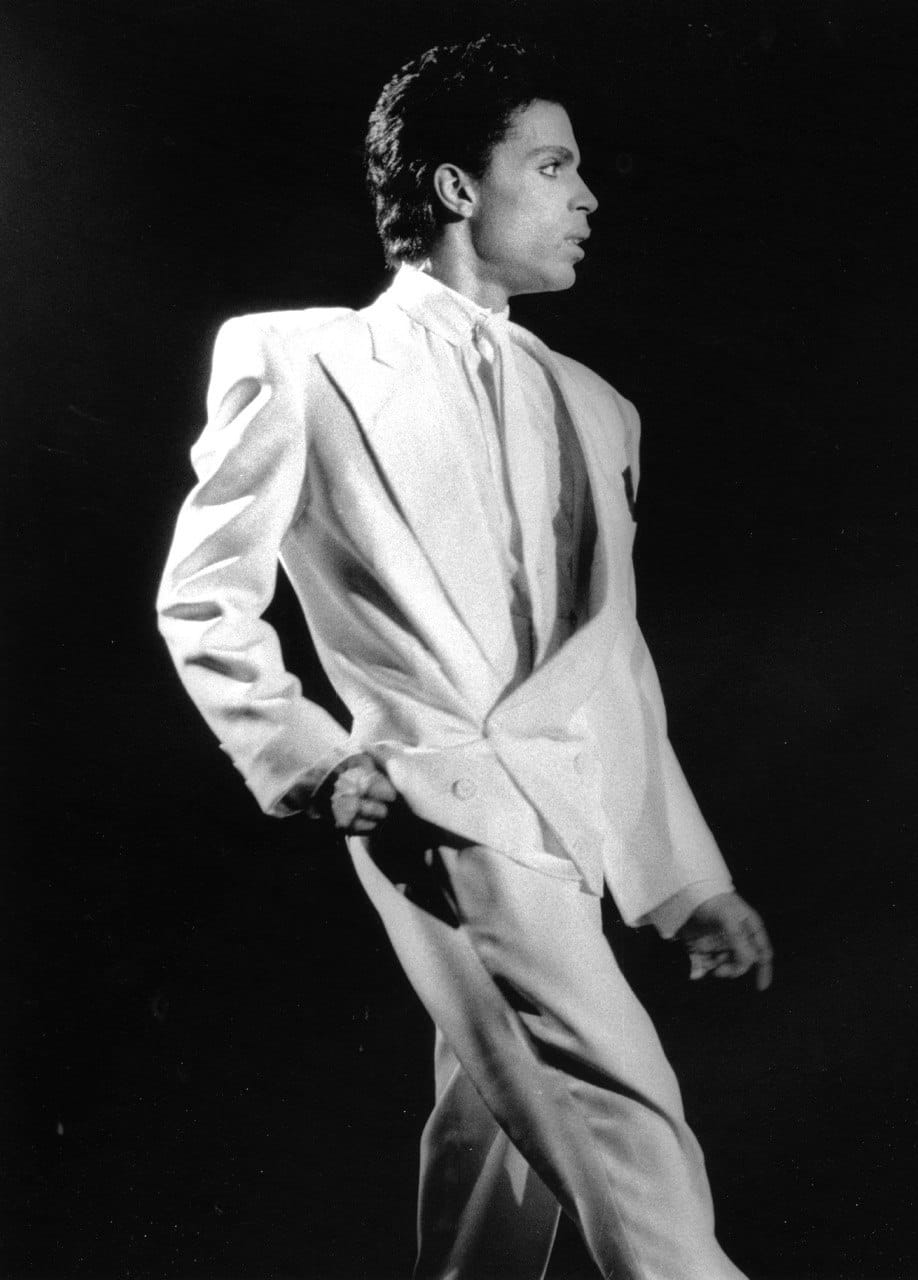 Dior Men's couture-like evening Prince suits 
What would a young Prince wear today? Not athleisure for sure, but refined evening wear that is as subtly campy as it is elegant. With the little touch of flamboyancy through eccentric accessorising, Dior Men's recent Fall/Winter '20 collection was full of Prince adjectives — eclectic, gender-bending, unrestricted "post-fashion" styles.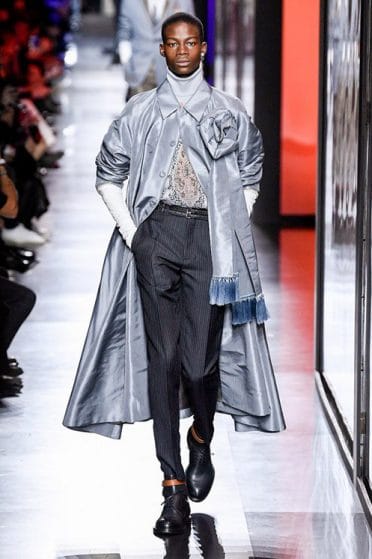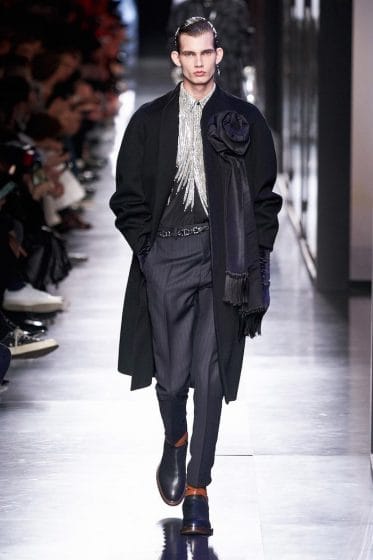 The high of glam-rock references at Dior was no surprise, the collection paid tribute to Dior's established stylist and accessories designer Judy Blame, whose style established the same "post-fashion" ideas Prince had during the 1980s.
Eccentric beading of crystals and gems over intricately designed jackets in silk and satin, paired with gloves and draped in tassels – things Prince would have looked out for in 2020. 
__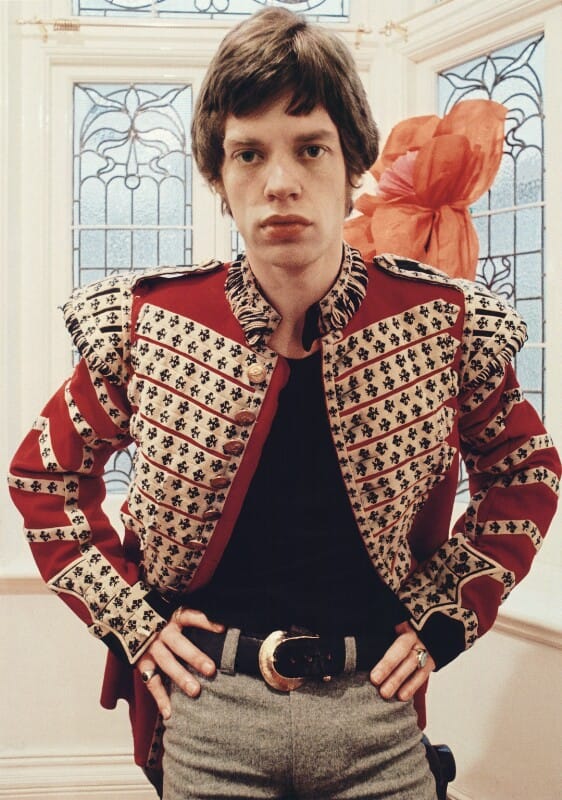 Mick Jagger's wardrobe at Saint Laurent 
Anthony Vaccarello's Saint Laurent stands for "French rock styles", or rather 'The Mick Jagger'. It's I'm-in-a-band casual chic in the most fashionable way possible. Ever since Vaccarello helmed the role as creative director at Saint Laurent, his curation often referenced Mick Jagger's style in the late 1960s and early 1970s.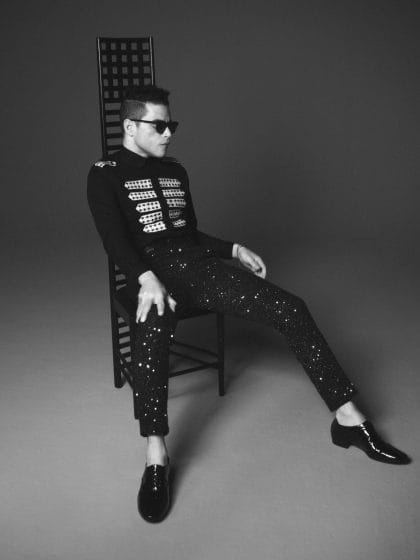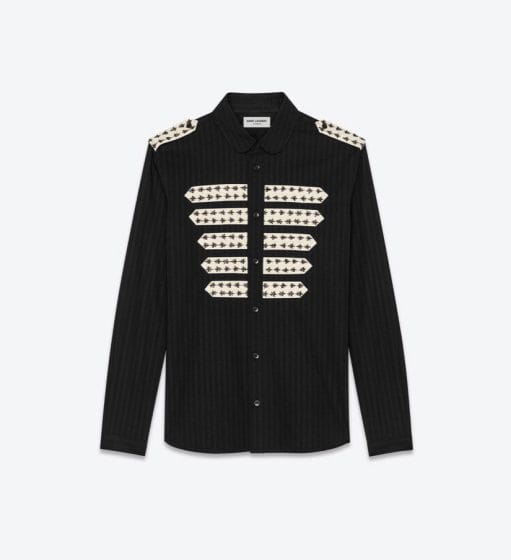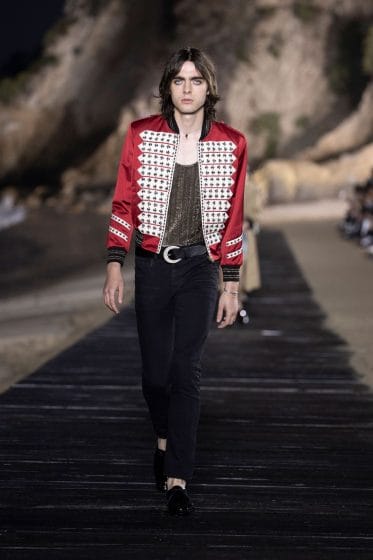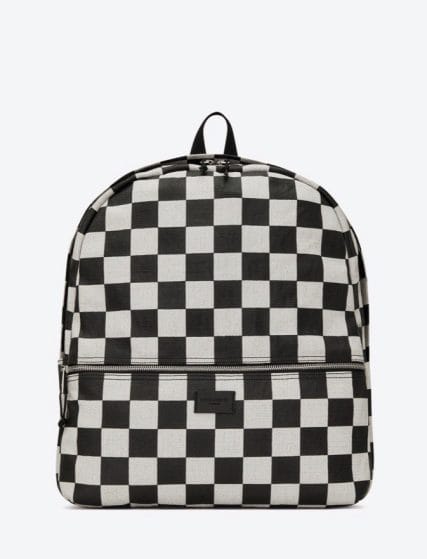 The red band uniform jacket from the SS '20 collection was an obvious callback to this iconic embellished jacket seen on Jagger for Rolling Stones. 
---