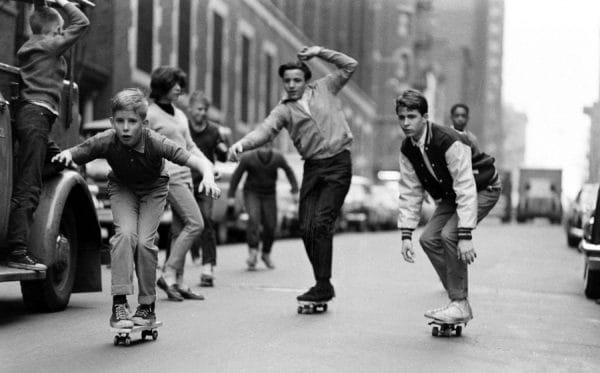 We've previously written about the appeal of skate sneakers and how they look as good with a suit as they do on the 'gram with a real skateboard. We might not have delved too deep into the history but there was once a time (FYI, that was before the internet was a thing) where it was considered counter-culture. The '60s It-sport was baseball, the youths of the '70s were probably too high on questionable substances to engage in sports, and the '80s? Let's compartmentalise that bizarre era and move on.
To make sense of what is #legit skateboarder style in our current era where "dude, that Palace tee is damn pretentious" or "bro, can you even kickflip", Men's Folio spoke to ZG, AN, and AE from See You At One — a local skate clothing brand that does serious denim for life's more fun moments like ollying, flipping and grinding.
You can also wear them if you like to go hands-free. Each pair of pants that the collective churns out has seven pockets — that's three more than what we're used to. Sick.
 —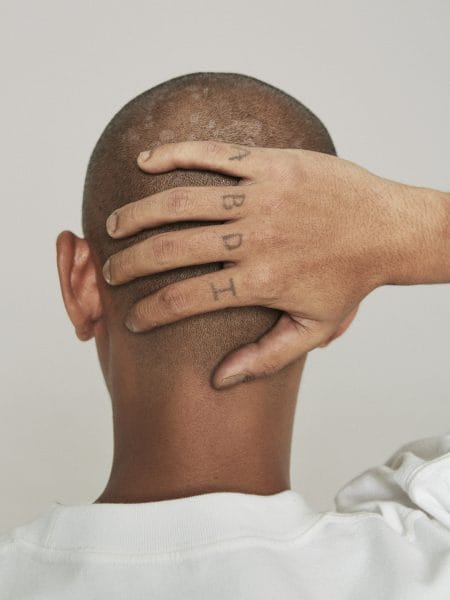 Who is behind See You At One? What does See You At One mean?
ZG: Two dudes and a woman. It just means See You At One, duh.
AN: The guys are skaters and I'm not — I just watch them. I've mostly worked as a stylist and writer but they've worked on multiple brands and lots of non-fashion jobs. We're all pretty low key folks. Ever since See You At One, every time someone schedules a meeting with me at literally one o'clock, they'll text me in caps, bold, italics or say it in a weird way.

AE: People who want to skate on the weekends ask everyone to come at one and everyone just comes at five. Nobody's ever on time.
 —
How did you guys meet?
AE: We met through a dating site. We got on pretty well and See You At One just happened.
ZG: Tinder.
AN: You can say that…
 —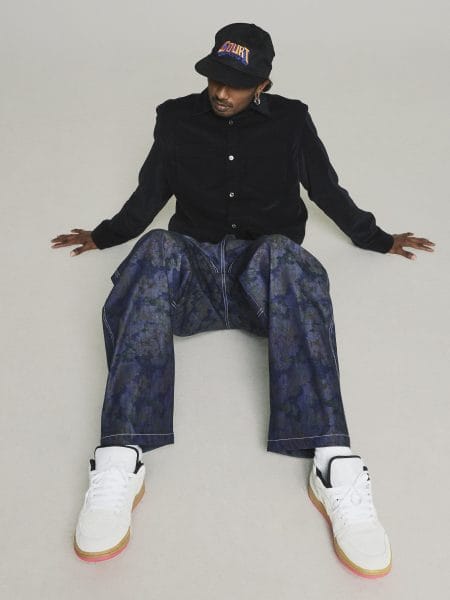 Seven utility pockets and a hammer loop allows you to go bag-free if you're skateboarding or if you just want to go bag-free. 

What is the common stereotype about skating in Singapore?
AE: We don't know and we don't care. We do not speak for skateboarders in any authority and will never do so — we just want to make cool stuff and it's only a coincidence that we skate. One thing's for sure though, skaters are quite smelly. Singapore's too hot ah.

ZG: "Support Local Brands".

AN: Everyone sees Singapore as a beautiful and well-maintained aquarium. The cops don't really mind skaters elsewhere but there's always someone here. *Kanye shrug*
 —
Are all skaters really cool?
AE: Of course we're cool. Not sure about the rest, though.

ZW: It's just from your point of view.

AN: No lah.
 —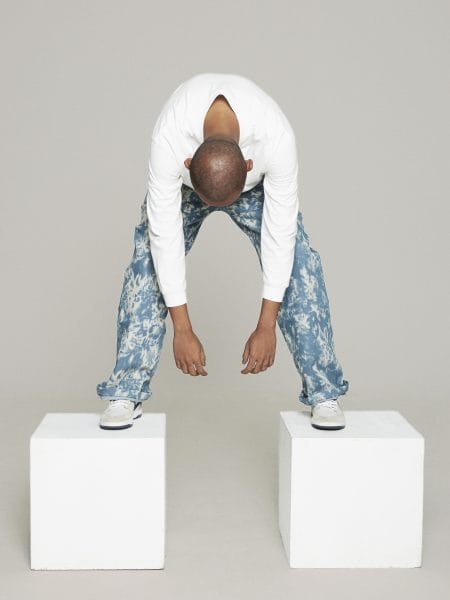 Each pair of denim is made using a light stretch and given a loose fit. 

How is SYAO designed?
ZG: With three brains working together.
AE: You have to admit that the best things are those we're all familiar with but improved. We then usually give our products material twists. Say our Loop pants, they reinterpret the carpenter with printed fabrics because it's mostly produced in plain colours. We dive into the things we grew up with, so there's a lot of nostalgia involved. Skaters tend to have concerns when it comes to clothing. They'll say, "oh, this one is too thin", "oh too thick for skating", "this is too feminine" but we believe otherwise.
AN: With each new product we're discovering how different the design processes are. Almost always, we start by studying a garment we already wear every day so we can have an in-depth understanding of why we love it. Sometimes we first go to the stores and eye out interesting fabrics, other times we start with a concept. I think, as a result, we produce comfortable, fun and reliable garments. This is why we don't want to produce entire collections from the get-go — it especially doesn't make sense for a new, niche brand. 
 —
What are some misconceptions about skateboarders?
AE: They think we only listen to Avril Lavigne. We just laugh it off.
AN: People treat skaters as if they actually give a s*** — they don't.
ZG: The reality is: dudes always want sponsors.
—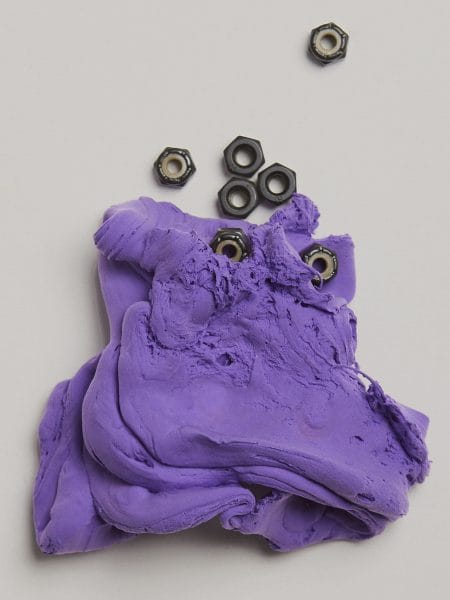 What is the ideal skateboarding outfit?
ZG: (Laughs) Anything as long as "You Look Good, You Skate Good".
AE: Our homeboy Susu says that — just wear what you're comfortable in.
AN: You can dress like your auntie, but I'd like to see someone effortlessly cruise in a skin-tight Versace [Donatella era] minidress and 6-inch Louboutins with perfectly straight, ironed hair and acrylic nails — probably the worst thing to be in, ever — just to prove that they can, against all odds.
—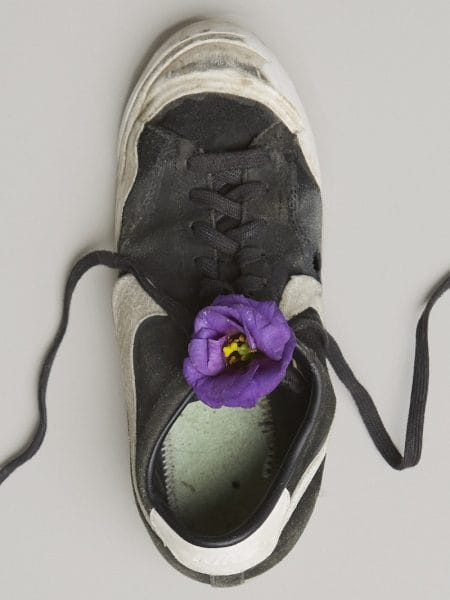 How does your crew feel about the rise of skateboarding style?
ZG: Surprise, surprise.
AE: Are we a crew? This whole "skateboarding style" or fashion does not really bother us. You want to get involved with it, go ahead. You want to be decked out with skateboarding apparel, thank you — you're helping the industry grow. Please buy our s*** if you like them. Terima kasih.
AN: What crew? Our brand incubates ideas and people, but at this point, we don't sponsor skaters or define our friends as a "crew". Style isn't limited to clothes per se, so it's actually unreasonable that people are so fetishistic when it comes to this particular "style". If you don't skate, there really is no need to seem like you do or to alter your personal style just to fit in. Don't dress like you're something you're not. There should be more genuineness and integrity in the world, and I feel that's what skateboarders have been truly championing all these years.
—
Lastly, any funny stories and lingos that skateboarders used?
AE: Hey bebey.
AN: Hey bebey.
ZG: Hey bebey.
---