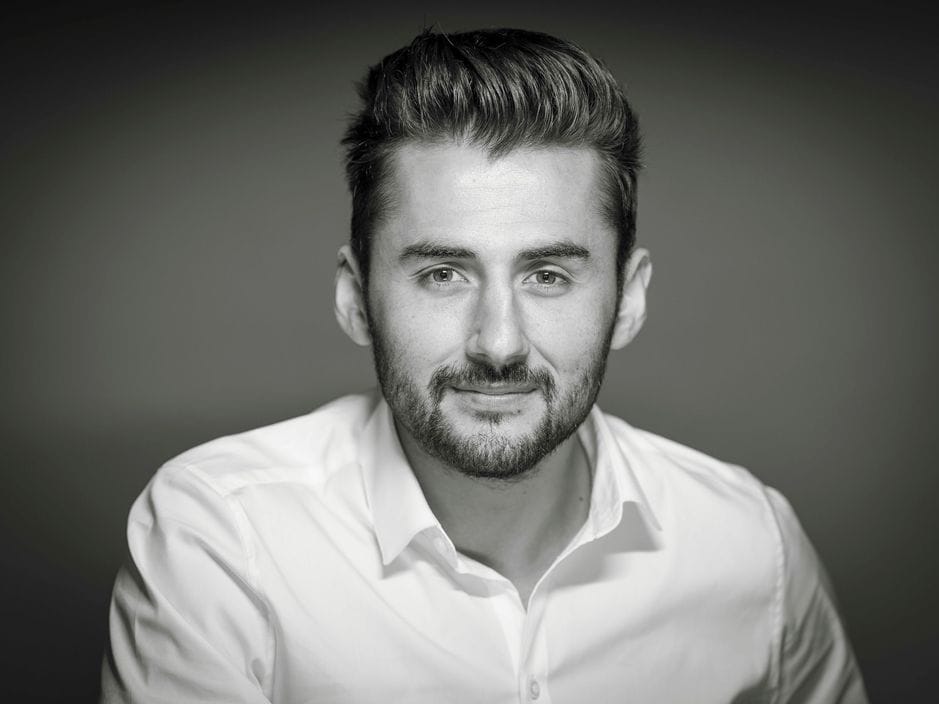 In the sixth instalment of #MensFolioMeets — a weekly column where we interview who's who and who's in the know — we speak to Dylan Breugne, co-founder and chief technical officer of Maison 21G.
The first thing that happens when one meets Dylan Breugne is that you will get momentarily stunned the minute you make eye contact with him. His two hazel eyes are like warm chocolate that has been melted over a vintage French oakwood cabinet while Marvin Gaye plays in the background, but the minute he opens his mouth to speak about Maison 21G — a fragrance house that allows you to tailor make your own — is when you realise that the new olfactory kid on the block means business.
La Source, a recyclable capsule machine that enables any customer to create and refill their bottles with top grade perfume extracts at the touch of a button is the brain child of him, co-founder Johanna and Singapore polytechnic while over 600 combinations that comes in a 21% natural perfume concentrate are available to you . If this does not impress you (Editor: seriously?), take some time to do a fragrance profile test on Maison 21G's website, it's scarily accurate.
In case one is also wondering where the 21G in Maison 21G comes from, it's a reference to the 21 grams of weight that is lost after death, which Doctor Duncan Macdougall, a physician has theorised. Spooky!
—

—
Hi Dylan! So, you're from Provence and we have to ask — does it really smell like lavender all-year round?
Sorry to disappoint you but no, lavender only blooms during the summer in June and July. Lavender may be iconic in the south of France, but what it truly smells like depends on the season. During Winter, you'll be warmly greeted by the sweet honeysuckle scent of the yellow mimosas that cloaks the mountains in a deep golden hue.
You'll know it's Spring when the street is booming with florists selling bulks of Muguet – a delicate and fresh scent that truly reminds me of home.
—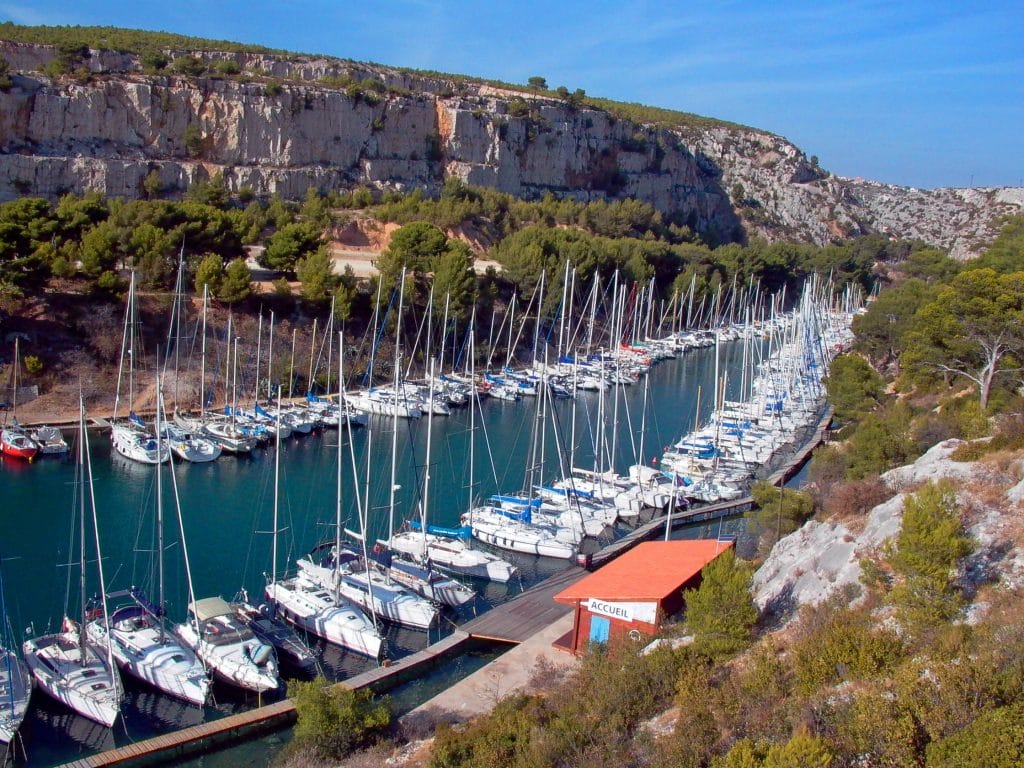 Calanque de Cassis.
—
What should I do upon first touchdown in Provence?
If it's summer, you simply must visit the most beautiful scenery in the south of France – Calanque de Cassis. This UNESCO site is known as the "Little Saint-Tropez of Provence" with its beautiful beaches. Hiking up the cliffs, you're instantly comforted by the herbaceous scent of thyme and rosemary that dot the hills, all while leading you to a breath-taking view of the crystal clear bay. It's truly a treat for the senses.
Winter in the South is so different compared to the grey slate that's found in the cities. There's nothing better than exploring the Christmas market in Aix-en-Provence, with the crisp air and dreamy lights that cloak the entire market.
Just be sure to bundle up though – temperatures drop to 5 degrees in the evening. But that's something that a nice cup of steaming mulled wine and fresh churros can fix.
—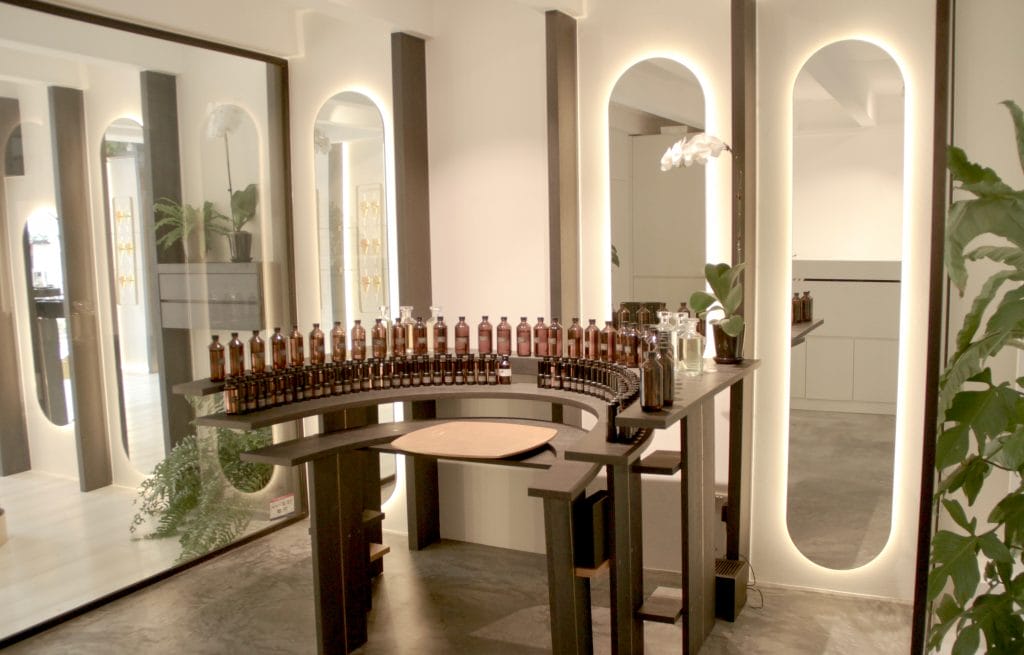 Maison 21G's atelier at 77 Duxton Road.
—
For perfume first-timers or people who don't know what they want, what is one advice you can give them?
There is no such thing as one perfume that fits all occasions; just like you don't wear flip flops to a wedding, or dress shoes to a beach. Your taste in perfume should evolve together with you, from business meetings to a night out, or different milestones in your life such as fatherhood, etc.
If you're unsure of what to get, you can try our Personality Quiz that was specially designed to suggest mixes based on your personality and preferences. With more than 600 possible combinations based on our ingredients, we are able to create something truly unique to you.
But if you're itching for a true olfactory experience, come down to our boutique and let our in-house scent designers welcome you to the world of perfumery
—
Is there anywhere strange that I can or should spray my body with perfume?
Spraying a bit of perfume on the nook just behind your ears is one way to surprise anyone who hugs you kisses you on the cheek (don't forget I'm French). A little spritz on the underwear also doesn't hurt.
—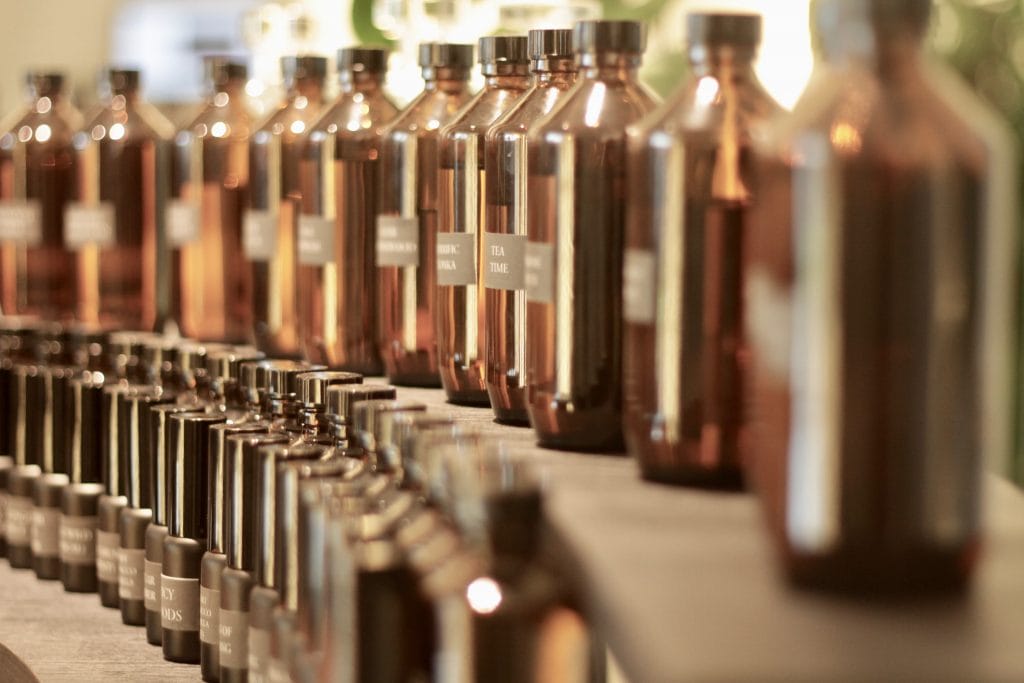 —
What are the odds though that my scent profile will match my father, friend, or uncles' fourth wife?
With more than 600 combinations of scent profiles, the odds are pretty low as it's not just the preference of an ingredient – it's your personal memories and character that shape your scent profile.
What one person remembers fondly of a scent, might stir bad memories for another. The power of scent is so intimate and true to yourself.

—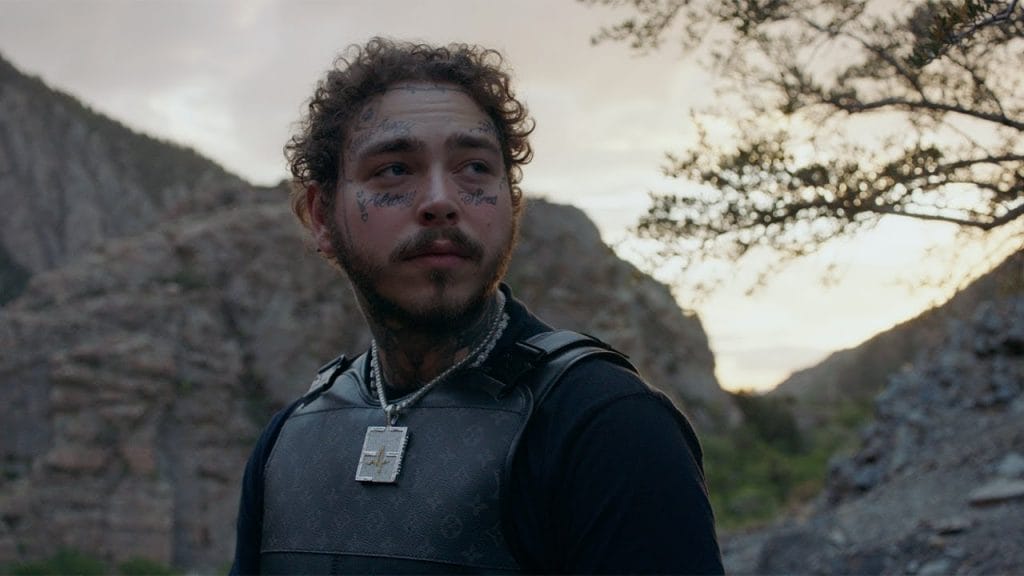 —
What is your number one song on Spotify?
Post Malone – Saint Tropez

—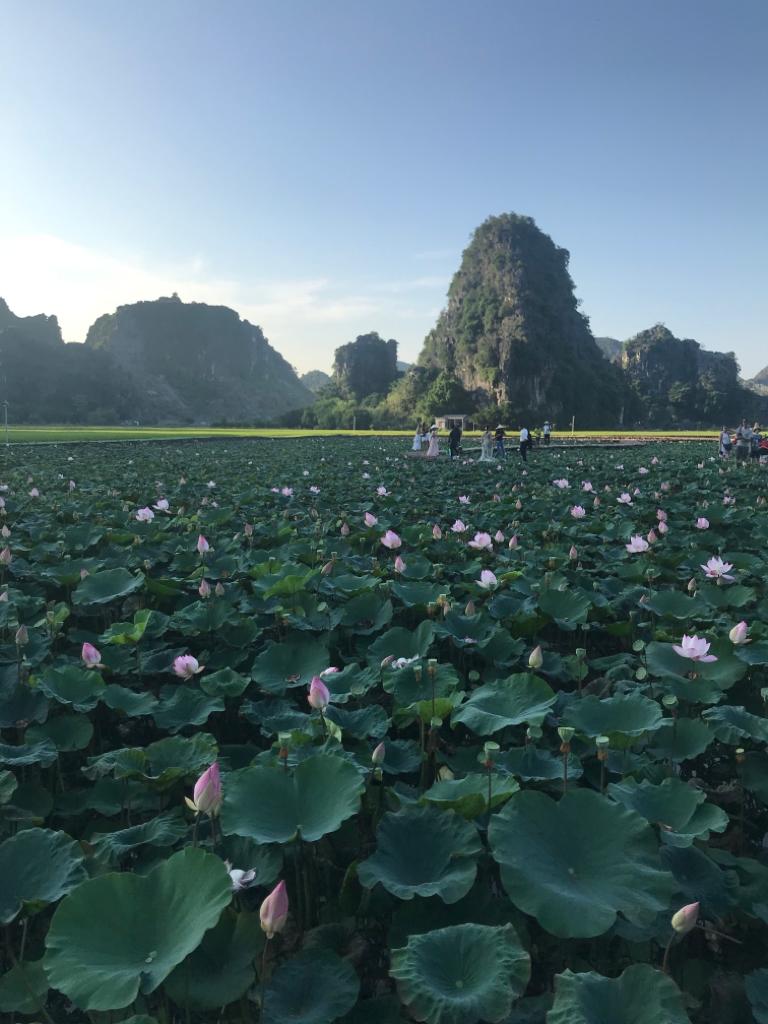 —
Where was the last epic balls-to-the-wall country you've been to?
Vietnam for me was amazing — from the food to the natural landscapes. As I get a bit older, the term "epic" has evolved to more than just wild parties and all-night ragers.
Together with my family, we explored the beauty of Vietnam on a ship that had the weakest wifi possible. This meant I was able to disconnect from work and social media, allowing me to live in that very moment, with the people who mattered the most.
When we weren't traipsing around the traditional villages, we'd be dozing off on the rooftop decks with just the sunset for company.

—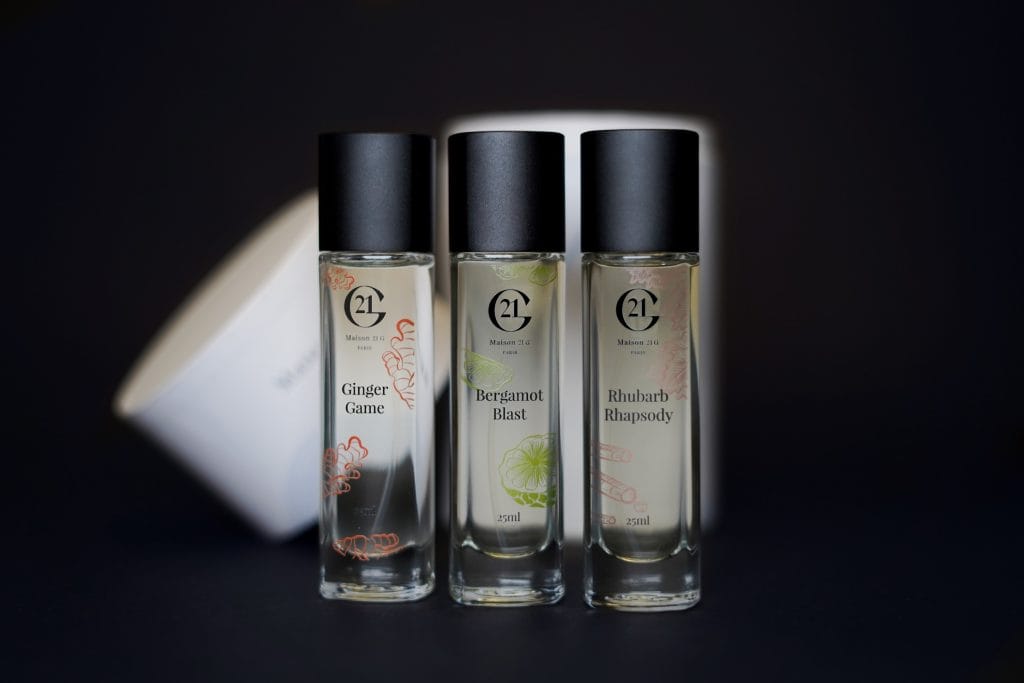 Spicy ginger, zesty bergamot and sweet rhubarb.
—
What is your favourite scent from the Scent Style kit?
My answer will depend on the week, as my favourite scent changes every week. The usual rotation is Sage supreme, a fresh and sexy scent that energises me throughout the day.
But lately I've been in the mood for Fabulous Fig. It's funny because I never liked the scent in the beginning — but I caught a whiff of it on someone else and something just switched! What smelled so different at first, became so intriguing! It never gets old, being stopped on the street by strangers who want to know what I'm wearing.
The kit lets me switch things up effortlessly, and discover scents that I never thought I'd like.
—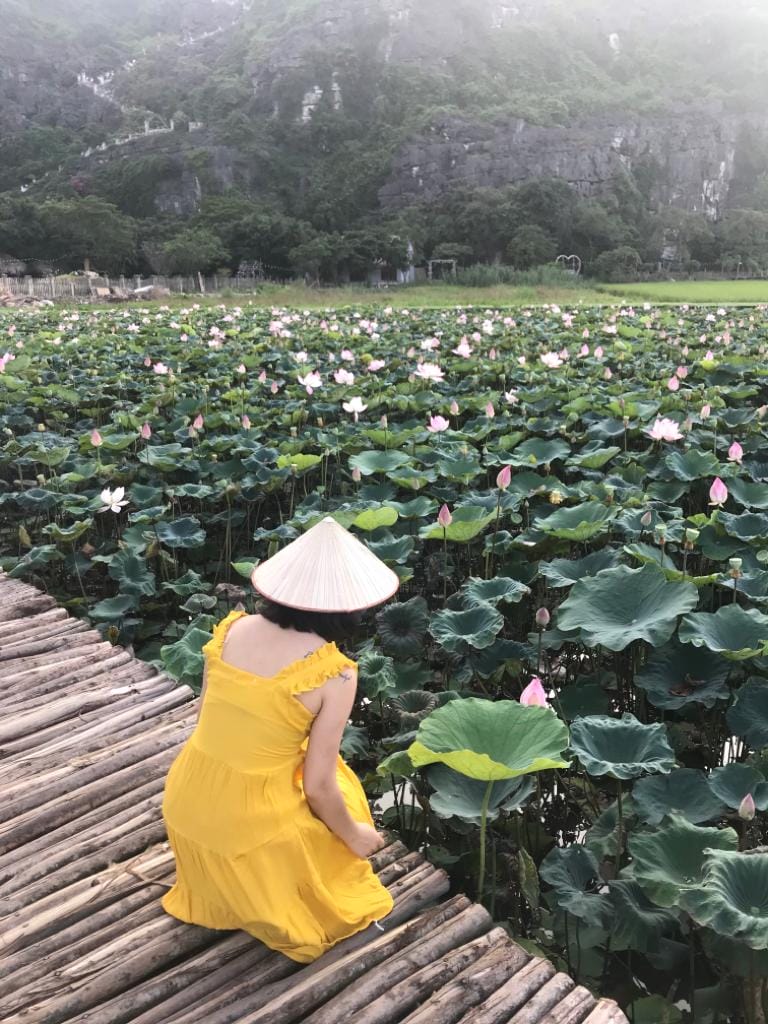 —
What does a weekend smell like to you?
The weekend smells a lot like nature. After a hectic week at work, I always need to take a break and reset myself. Where I come from, there's a beautiful small mountain called Luberon that's perfect for hiking or biking.
Now that I'm far away from home, the next best thing is a fresh and herbaceous scent that instantly relaxes me — much like our lavender or vetiver scent.
—
Be honest, what is one scent you think people should stop using?
People should stop using perfumed deodorant — the acrid smell of deodorant reminds me of sweaty teenagers who have doused themselves in AXE spray after a workout.
I personally use a non-perfumed deodorant to avoid it affecting the profile of my perfume — and it's something everyone should do too.
---