When Al Gore spoke about the impending climate crisis in 2007, he mentioned rising sea levels and the extinction of certain animal species. What he failed to mention though was that the intense heat a decade later will make one feel and look his worse. Curiously enough, we shell out serious dough when it comes to sun protection and the treatment of oily skin but at the literal pits of things, we swipe whatever cheap deodorant we see at the drug store.
Not all deodorants are created equal though because the big-boy league ones smell, feel (no rashes or irritation please), look (#aestheticaf) and do good (sweat free for 24 hours? Sign us up).
Here are ten of our favourites.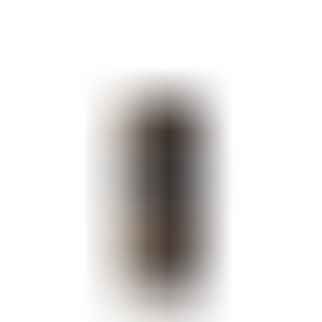 MOLTON BROWN'S RE-CHARGE BLACK PEPPER ANTI-PERSPIRANT STICK is the Jeff Goldblum of deodorants — with oakmoss and bergamot bringing in the big-boy scent of refined fragrances, this spicy stick complements any fragrance one layers on his skin.

Lynx is no longer considered "the younger frat-brother of Old Spice" thanks to the unveiling of the GOLD ANTI-PERSPIRANT DEODORANT. Oud wood and dark vanilla replace the brand's former penchant for "powdery" or "spicy" and its anti-perspirant qualities last up to 48 hours. 

It's hard to get excited about deodarants but when it's the CLINIQUE FOR MEN ANTIPERSPIRANT-DEODORANT ROLL-ON, it's hard not to — fragrance free, doesn't stain black clothing, dries quickly and provides up to 24 hours of protection.

MANCAVE'S DEODORANT STICK takes the best part of prehistoric living — organic ingredients like eucalyptus, tea tree oil, witch hazel and camomile — and combines it with a 24-hour protection time and 100% recyclable packaging for the modern men.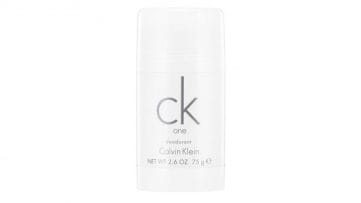 The CALVIN KLEIN ONE DEODORANT is the oldest bloke on the block having lived four decades, which is a testament to its longevity in both perspiration protection and fragrance — the former measures at 24 hours and the latter is an all-time pleasing green tea scent.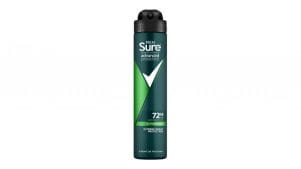 SURE MEN'S ADVANCED PROTECTION is the "smart" deodorant — post-spraying, the Motionsense technology breaks the micro capsules on skin when you move thus the more you move, the more protected you are (and that's up to 72 hours).

 We don't know how disgusted you'd be with the term "Pit-Rash" but it ranks pretty high in our books, L'OCCITANE'S CEDRAT STICK is alcohol free to eliminate irritation and it moisturises skin to make it perfect as post-shave care too.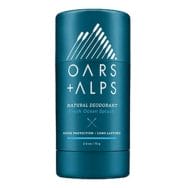 The Oars in OARS + ALPS' NATURAL DEODORANT is a nod to its notes of cedarwood, lime and fresh greens, and the Alps is a reference to its natural ingredients (botanicals, cornstarch and caribou moss). What does it smell like though? The ocean.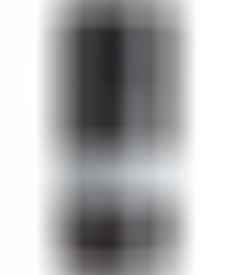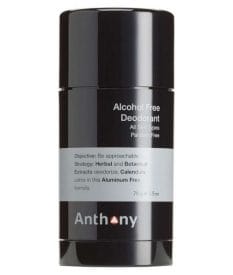 You're going to want to use Anthony's Alcohol Free Deodarant to mask musk with botanical and herbal extracts, and you're also going to want to make sure you're pampering the tickle zone with soothing aloe and sunflower oil.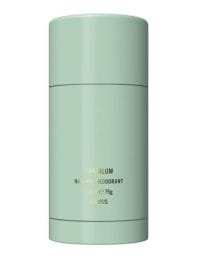 Corpus Santalum might sound like a Harry Potter spell but it's magic in a deodorant bottle — it ticks all the needs of vegans, no one is going to complain about its sandalwood meets amber fragrance and the warmer you get, the more the scent disperses. 
---