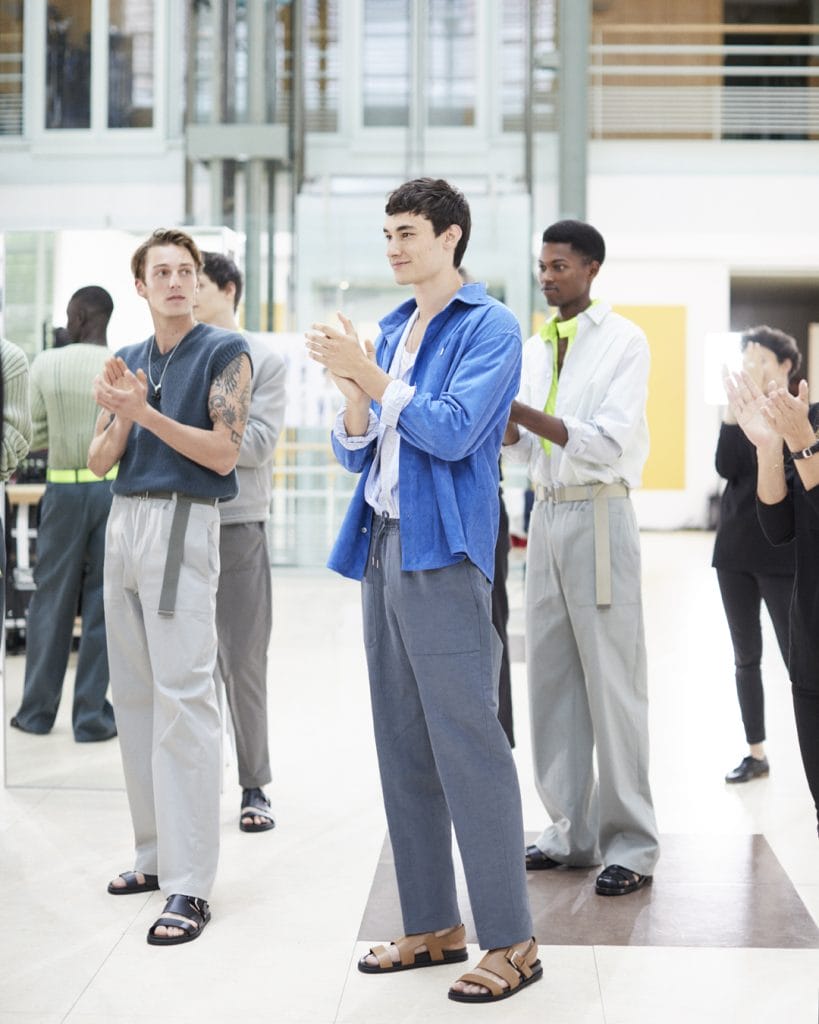 Firstly, whoever said that the median temperature for the month would be a cool 22 degrees was obviously wrong. Secondly, it's summer sandal season aka the time to partake in sunny weather activities like lying by a body of water, drinking rosé (or is it brosé?) by the buckets or simply keeping your cool when you go out.
However, take a good look at your feet first. Do you notice patches of dry skin? Are your heels cracking like your sanity during the lockdown? Have you finally realised that your body is capable of developing calluses?
Here, a five-step sole orientated self care guide to getting your downward digits ready — just in time for summer sandal season.
Bonus: if you can recite the above sentence five times clearly, pat yourself on the back.
Pictured above: Happy feet know no rhythm or covered shoes at the Hermès SS2021 Men's Collection Show. 
—
Step 1: Look Down.
Seriously, look down — hard and intensely. Certain things like rough skin or ugly nails are fixable but if you see scarier ones like itchy raw patches, cracked red skin or fungal infections, please seek help.
—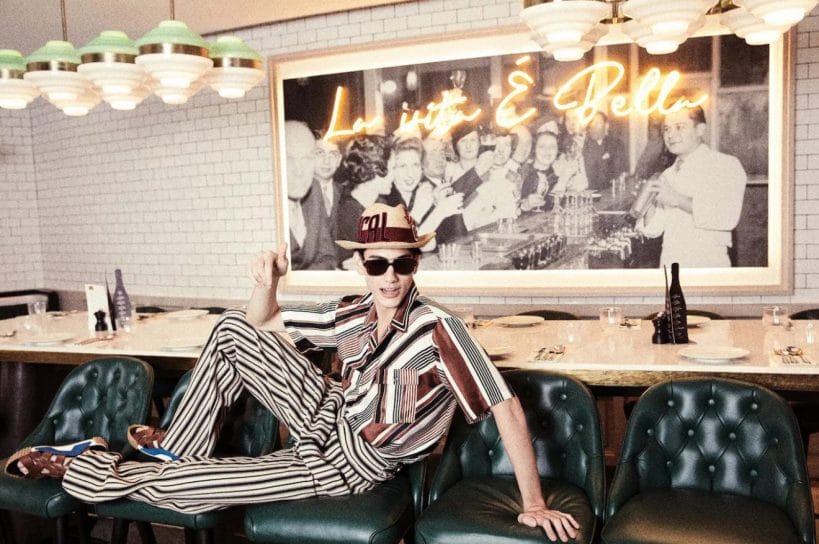 What to wear during summer sandal season? A dose of Italian sprezzatura and a bad boy attitude.
Step 2: Do the prep work.
If you're a biologically man then sorry dude, chances are that you probably have dry feet. Chances too would be that you don't exfoliate them too.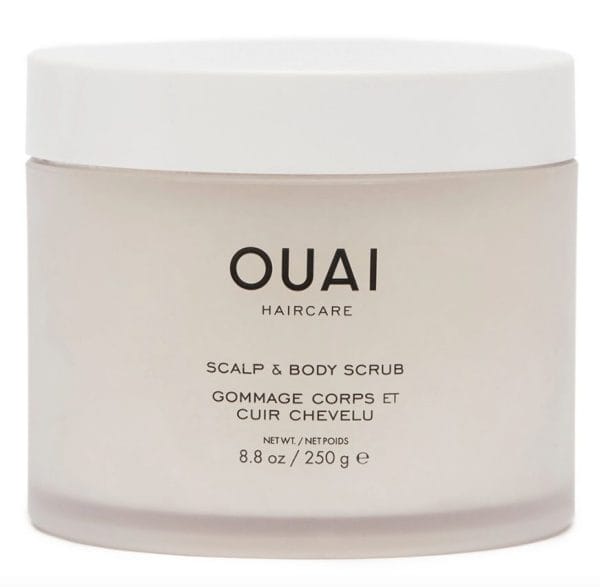 After you've taken a shower, give your foot and digits a good scrub. The Ouai Scalp & Body Scrub (FYI, it should only be used once a week) uses sugar crystals to gentle exfoliate dead skin off.
It can also be used on the hair but that's another story for another time. Summer sandal season is a really, really long time.
—
Step 3: Neaten your nails
The cheap nail clipper you bought from a neighbourhood store? Throw it away and invest in a professional nail care set instead.
While it might be tempting to snip a large chunk off, chances are would be that it'll turn out jagged. Instead, take just a small amount off at a time by cutting straight across and use a file to smooth it out.
—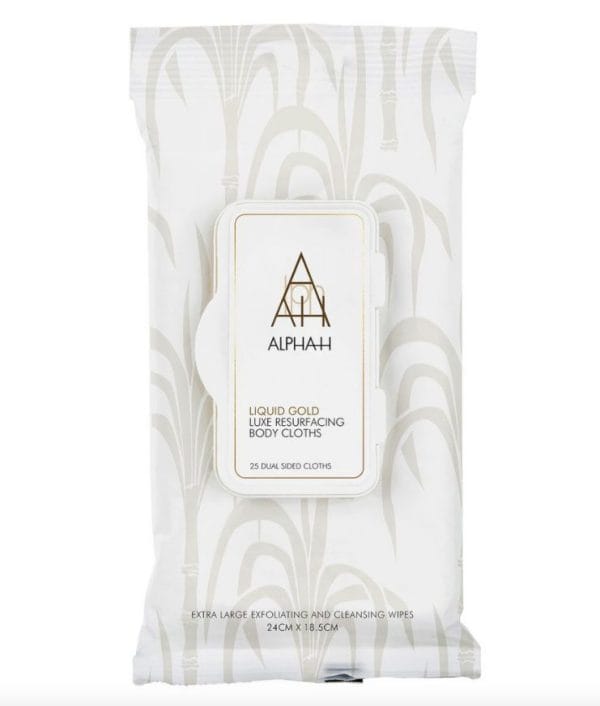 The ALPHA-H Liquid Gold Luxe Resurfacing Body Cloths is infused with glycolic acid that buffs away blemishes, flaky skin, problematic hairs, uneven skin tone and whatever nasties you have on your feet.
—


Our Model Of the Year 2019 winner Suyu defo knows what's good when it comes to sandals.

Step 4: Clean your cuticles up
Do you love yourself enough and have a psychological hangup on how people perceive your feet? If you do, good.
While cleaning up your cuticles can be tricky; especially if it's your first time, leave it to a professional.
Opt to soften them with an oil and yes, you can always use virgin olive oil. And yes, even the kind you keep in your kitchen.
—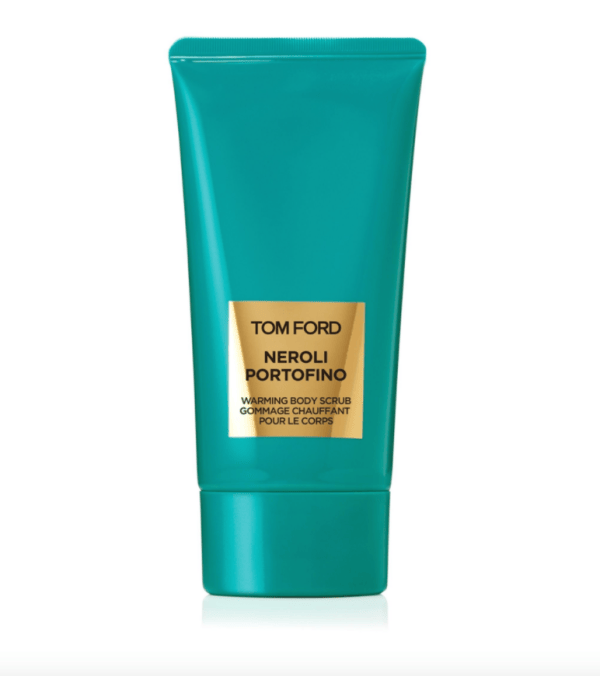 Not only does it exfoliate away the nasties in time for summer sandal season while conditioning the skin, the Tom Ford Neroli Portofino Warming Body Scrub also heats up.
—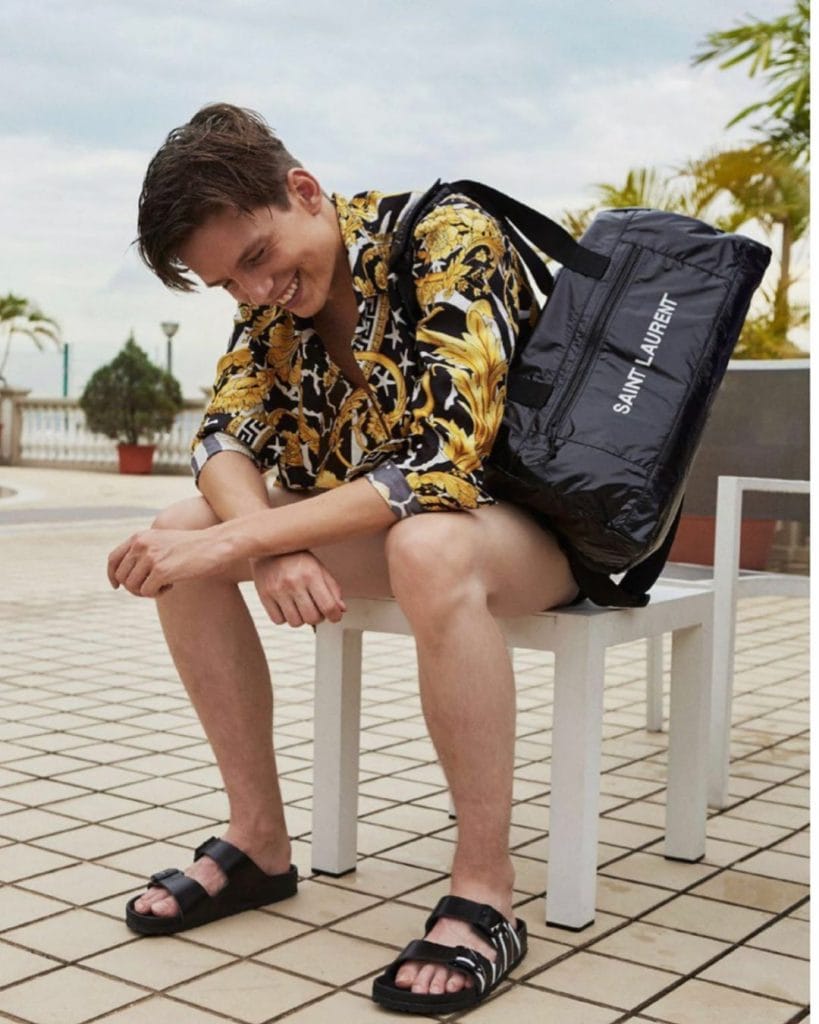 What was our model so happy about in July 2019? Summer sandal season, duh?
Step 5: Go softcore
Are you done with all four steps? Good. It's now time to moisturise for the first time and in fact, do it on the daily before you go to bed.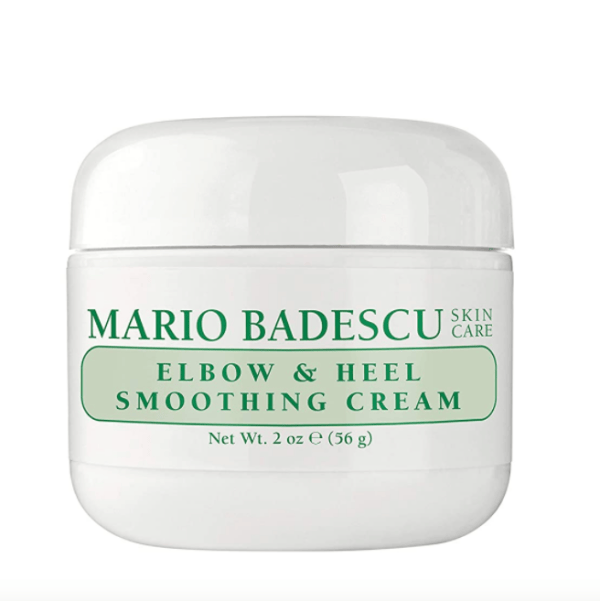 Apply a moisturiser that has been specifically designed for the foot (they're generally more conditioning than their face or hand counterparts) and let your time in the sack help to work it into your dry areas.
If you're hopping into bed with someone, get them to give you a moisturising foot rub using the Mario Badescu Elbow & Heel Smoothing Cream; it smells good without leaving an oily finish. Who knows, you might even score.
---