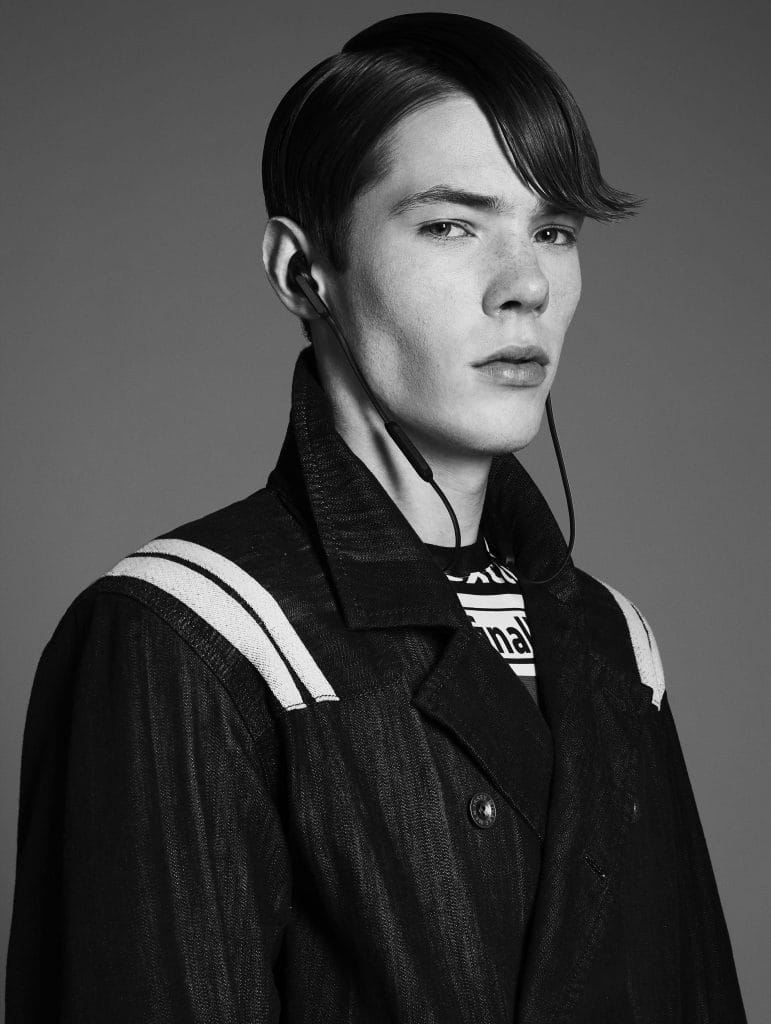 Happy Phase 2 everybody! Or as we'd like to call it, an open call for all previously separated couples to partake in the one activity we humans have been biologically programmed to do.
But for the salty singles and hypochondriacs, here are 10 of the smuttiest, smartest and sexiest Spotify podcasts that discuss a range of things — kinks, shaming, psychological problems and LGBTQ issues — from the mouths of comedians and therapists themselves.
While we can't guarantee that they're most defo going to solve your own demons, we can guarantee however that you should be listening to them solely with headphones on.
If you do get aroused (accidentally or purposely), embrace it. You're a modern man living in a modern era. Have fun!
—
Death, Sex & Money: In this podcast, host Anna Sale doesn't just talk about the dirty. She discusses the big questions and hard choices behind death and money and relate them to sex. We might get banned for listing some of them down so just click in to have a listen. You're going to thank us and them.
—
Fangasm: Not super helpful if you're looking to find out about your psychological sex demons but only so if you've wondered what your favourite book or film characters behave like when they fornicate. Ask and you shall receive 30-minute episodes of characters boinking with lifelike sound effects.
—
Foreplay: A no-holds barred straight up discussion about sex between sex therapist Laurie Watson and couples counsellor George Faller. It covers everything from kinks, fetishes, trauma and sex shaming — all in a handy 30-minute episodes that should only be listened to with headphones.
—
Guys we F****D: Hosted by Krystyna Hutchinson and Corrine Fisher, consider this podcast (ok fine, one of the sexiest Spotify podcasts) the raunchier and weirder version of Sex and the City. Also, a manual for how to get the girl. Seriously, they have some pretty solid R-rated advice that can only come from the brains of two slightly mentally unhinged women (their words, not ours).
—
Off the Cuffs: If you couldn't tell by the sexually suggestive title of the podcast by now, this particular one delves into kinks. From the vanilla kind like getting tied up or talking dirty to the explicit ones which we are too shy to list, it's in our interests to warn you not to listen to it without headphones on.
—
My Dad Wrote a Porno: What if you found out your dad wrote a explicit and somewhat strange reading porno book? What if you gathered two of your friends to talk about it on one of the sexiest Spotify podcasts available while cringing from the sexual fantasies the man who birthed you has been hiding? What if you somehow convinced him to write a succession of sequels?
—
Probably True: An LGBTQ-focused podcast, this one delves into the smutty but otherwise entertaining lives of the community. You might cringe a little at how embarrassing or raunchy some stories are. Even if you're not part of the community, there's one lesson to be learnt — ensure that you have impeccable bowel movement at all times.
—
https://open.spotify.com/episode/3jEApRRmko2qjC91Ye0ehg
Sex with Strangers: Host Chris Sowa hits a different city in the USA for every episode where he invites guests to have frank and funny conversations about how they fornicate in their hometown. Surprise! The city you live in really reflects your own journey to pound town. Ours includes a small space.
—
Why Won't You Date Me: You might not be able to relate to host Nicole Byer's bizarre stories (a famous one involves hot dog water and a baby pacifier) but if you need something to listen to for the lols, this is it. While most of her episodes which include guest stars have them going off on insane tangents, some actually do have positive advice.
—
U Up?: If you're a boomer, we advise you to listen to something else. If you're a millennial or a Gen Z-er, you're in luck with one of the sexiest Spotify podcasts on the web — Betches Media co-founder Jordana Abraham and comedian Jared Freid address age old first world problems like the pitfalls of dating rich people or if you should delete your ex's photos on Instagram.
---
RELATED ARTICLES