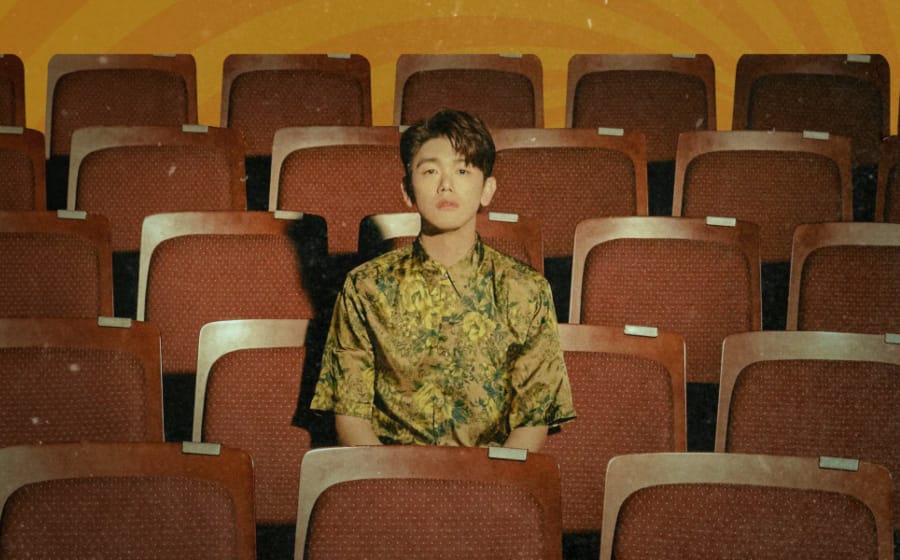 Take a look at your closest female friend or girlfriend in the flesh. Is she plugged into her wireless earphones and blushing? Might she also be silently giggling to herself and averting eye contact?
Well bud, chances are would be that she's listening to any of Eric Nam songs or his entire discography of soulful hits where the 31-year old Seoul singer is crooning about love in his signature husky voice.
But that's not what we're here to talk about today (you can read our previous interview with him here), we're here to dissect Eric Nam's The Other Side album cover — namely, the outfit he is wearing.
—
View this post on Instagram

As you can see from above, Eric really does love his hawaiian shirts.
Pictured in a spiffy hawaiian shirt (also known as an aloha, floral print or every-dude-is-wearing-it-this-summer shirt), the point we're making here is that you don't have to be a Forbes 30 under 30 Korean star to pull it off.
It's that one piece that anybody and everybody can wear this Summer — be it a $20 or $2,000 version — that's going to make everything you wear that much breezier. And yes, even with the classics that every man already has in his closet — shorts and leather sneakers.
—
Tracklist.
'The Other Side'
4th Mini Album
에릭남 (Eric Nam)

Releases
2020.07.30
18:00 (KST)#에릭남 #EricNam #TheOtherSide #7월30일 #July30 #Comeback pic.twitter.com/t8E5luTMWH

— EricNam_staff (@EricNam_staff) July 17, 2020

Eric Nam's The Other Side album cover has a b-side revealing the track list. No points for guessing which is a guaranteed tear-jerker; our money is on Paradise.
We'll let you know come 30 July when Eric Nam's The Other Side album drops.
Photo Credits Eric Nam. 
---