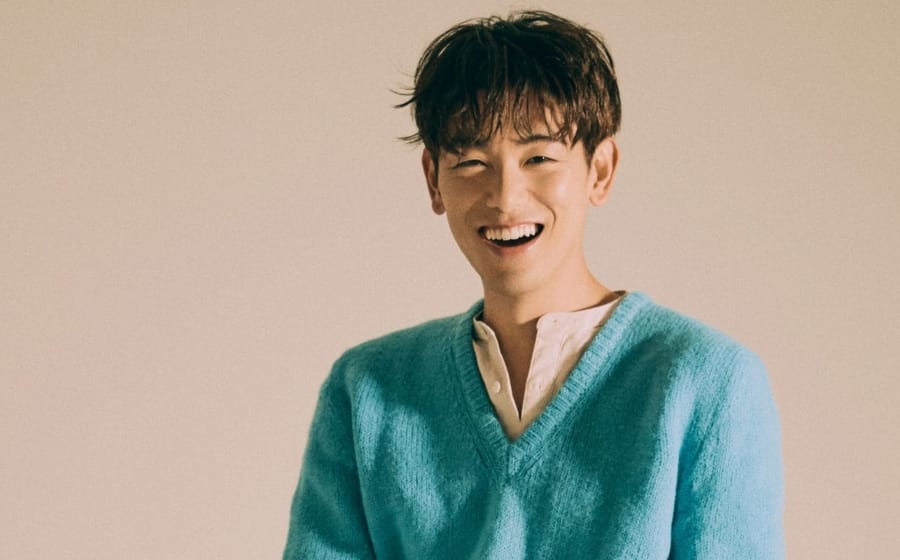 If you've never been to an Eric Nam concert before, we really suggest that you do (the L'officiel Malaysia team did when he came to KL for his Before We Begin World Tour in February) because you will be in for a treat.
Dashing good looks, power vocals, and entertaining performances aside, the man himself is quite a treat to interact with as he spends quite a portion of his time talking to the audience in his own version of a "Ted Talk", which includes jokes, comic relief, useful advice and plenty of teasing the crowd (vice versa).
—
View this post on Instagram
Nam jump-started his career in Korea through a music show, and rose to fame as not just a talented singer, but also a great host/emcee (evident from his concert). While his musical roots are that of K-pop, last November the American-born Korean singer finally released his first-ever, full English album — Before We Begin.
Post-concert in KL, we managed to take some of his time for a quick chat about his new album, the music industry, his successful podcast, and how he reverse-engineers his songs.
—

—
Before We Begin marks your first-ever full English album after your successful releases in Korean, what pushed you on to this new adventure?
I felt like the timing for it was right, and it had always been a longtime goal and milestone of mine that I wanted to achieve. It wasn't the easiest decision because in many ways it is risky to do something that is so different from what a lot of K-pop artistes do. However, I felt that it was something that I needed to do.
—
And we absolutely love the album. If you can describe the album in one sentence, what would it be?
Thank you so much. The album is an amalgamation of my stories from my life and experiences laid out in a variety of musical genres that intend to make you feel!
—


—
Among the songs within Before We Begin, which song strikes closest to your heart or your current state of mind?
I think the most personal song for me is Love Die Young. LDY was written at a time when I was just truly exhausted and burned out. I didn't really want to do anything and was just having a difficult time (personally).
So as much as LDY is a song about impending heartbreak, it was just as much about trying not to let that spark, passion, dream die prematurely. I think everyone has moments in life where we feel exhausted or hopeless and this song was my attempt at trying to express those emotions in a meaningful way.
—

—
We've heard that you have always reverse-engineered your Korean songs by writing them in English and translating them. Is the process hard to achieve when it comes to keeping the essence and meaning of the song and its lyrics between English and Korean?
Yes it is. For example, the song Miss You was released for the Korean market, but the original demo was "I Don't Miss You," which we subsequently released in English.
The same goes for "Honestly" which was recently released in English on my latest album as "No Shame". The stories, the messages can be the same or just completely different. I think for me it's about trying to figure out what sounds and feels most natural when translating into Korean, and if it feels forced, we'll revisit and reimagine the song with a different story or concept.
We have so many stories to tell, so I don't feel like I should be confined to any single one.
—


—
With the success of this English album, will you be focusing on your career in the US or will you still work on your Korean music?
I think that I will continue to do both. I think that they are two very different markets and while naturally there is a big overlap, I don't want to limit myself to what can or is allowed to be done. I'm keeping everything open and just doing what feels right.
—
Speaking of the Korean entertainment industry, artistes and idols often face harsh criticism and comments (sometimes it leans towards "bullying"), how do you deal with these situations?
I try not to give much value or thought to them. Someone having an issue with somebody or a celebrity that they've never met or never known and attacking them for whatever reason sounds more like a "you" (the commenter) problem than a "me" or the celeb's problem.
—


—
In the rise of KPOP worldwide, how does that affect artistes like you, CL, Tiffany, Amber and more, who have both English and Korean albums/songs released?
I think that language is and will continue to diminish in importance as the world continues to globalise and becoming increasingly intertwined. English projects, I think, are good to try and pull in new listeners who may have previously been not as open to listening to music in Korean, but once you listen and you like it, then does the language itself actually matter that much? I'm not sure that it does anymore.
This story first appeared on www.lofficielmalaysia.com.
Photo credits: CJ ENM. 
---