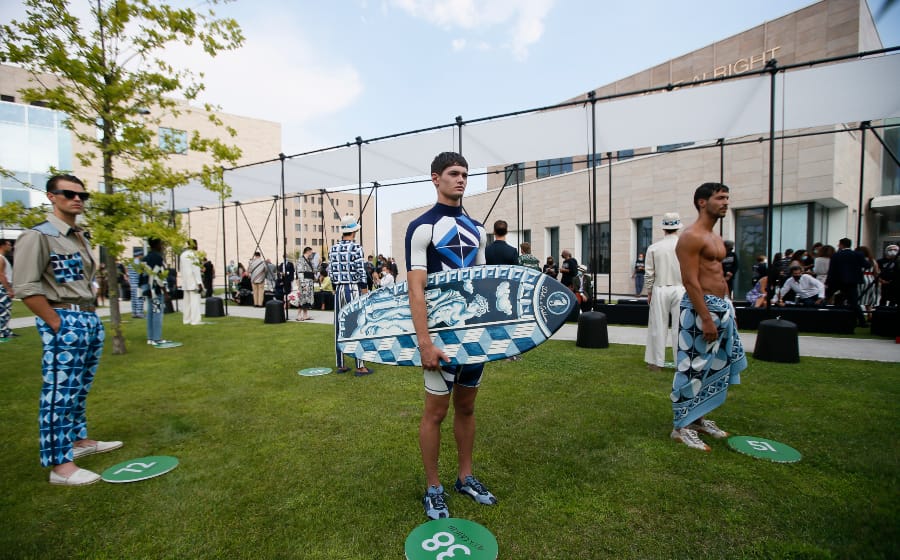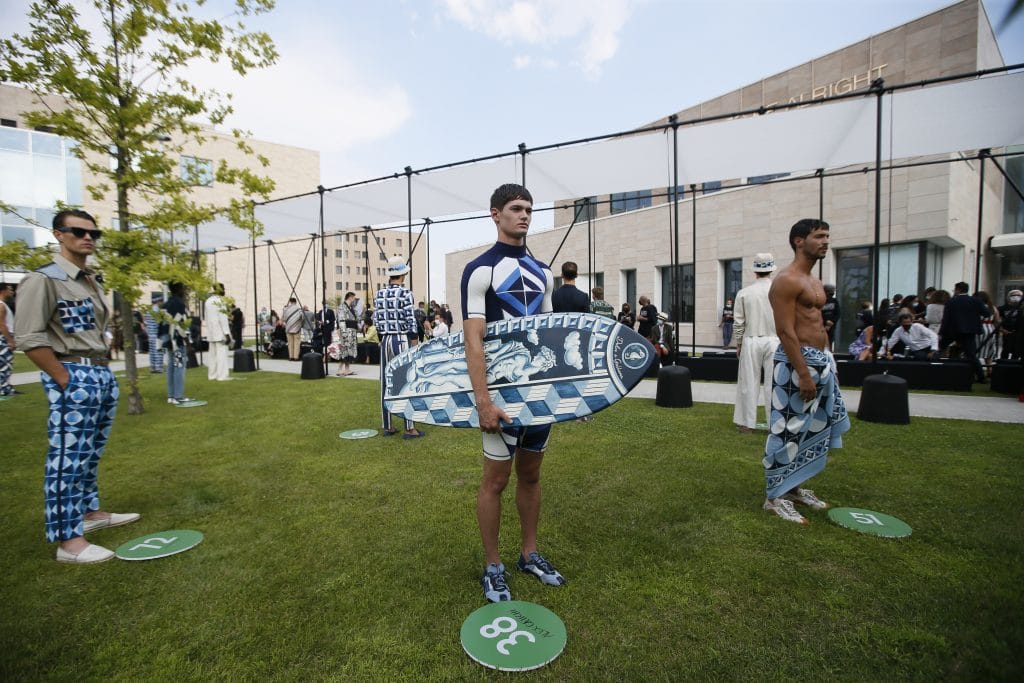 Domenico Dolce and Stefano Gabbana clearly do not like the industry's recent trend of digital shows because after all, the beauty of a Dolce & Gabbana show does not just lie within its clothing.
It demands theatrics, an in-the-flesh (sometimes, quite literally) method of viewing and most importantly, a "human connection" in their words.
While their usual showing venue – the Metropole theatre — is no longer their choice of stomping ground, Dolce&Gabbana's Spring 2021 Menswear Show was set within the Humanitas University in Milan. AKA the university of which the designers have further donated to research on the human's body immune response to COVID-19.
—

Social distancing was very much observed but we're not here to talk about this today. We're here to talk about the fashion.
Drawing reference from a collaboration with the Parco dei Prinicipi hotel in Sorrento (a 17th century building that employs blue tiling to blend into the Mediterranean), the big blue was present in all 100 looks.
Silk sarongs, a ribbed-knit wetsuit, dressing gowns, shirting and pants — all of which featured the beautiful blue tilings in the Parco dei Principi hotel. However, the twist in the Dolce&Gabbana Spring 2021 Menswear Show came in the form of how the designers manipulate their way around the classic architecture of tailoring.
—


Sweatpants were spliced with jeans, a jacket was rendered in a myriad of shades and textures of blue leather and one of the pieces we instantly zoomed on — a pair of jeans with different washes of patchworks.

But don't just rely on our written review because here, our top 10 looks from the Dolce&Gabbana Spring 2021 Menswear Show.
—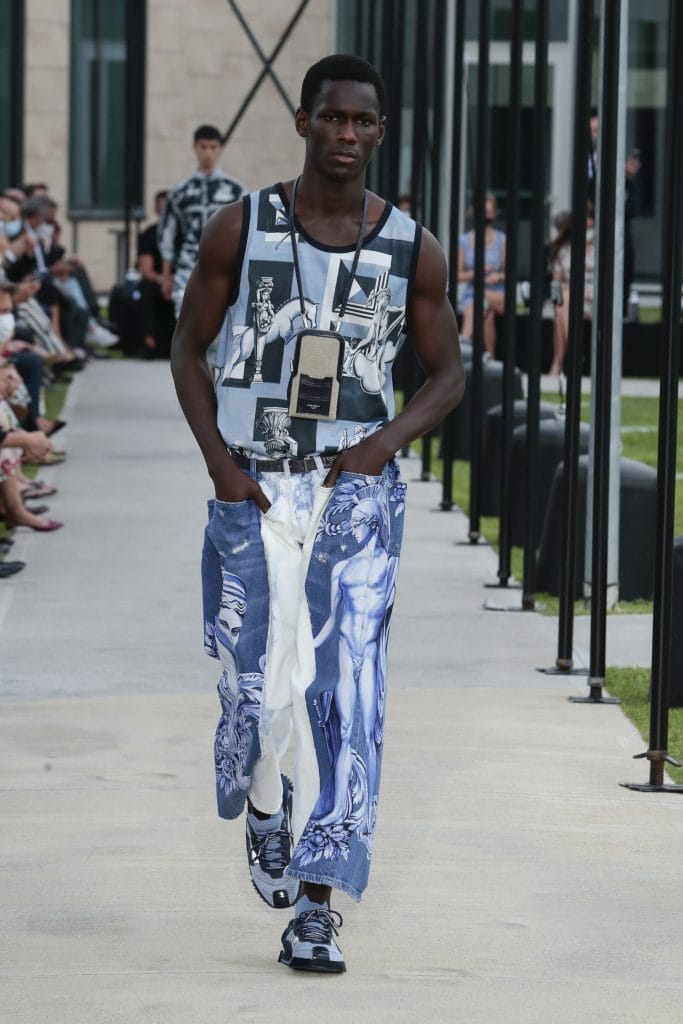 Look 2. The classic Dolce&Gabbana design tropes — historic art references, body-flattering silhouettes and muscles. The former two now rendered in Mediterranean blue.
—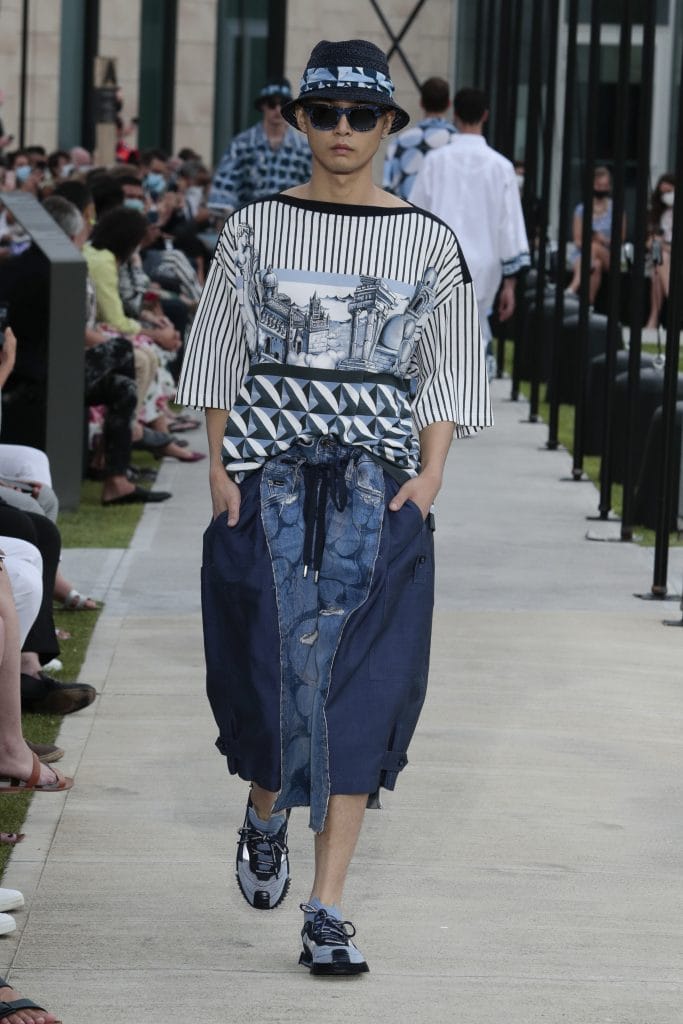 Look 6. It's long, it's baggy and it has a paper bag waist — the surfer boy bermudas are back for Spring/Summer 2021.
—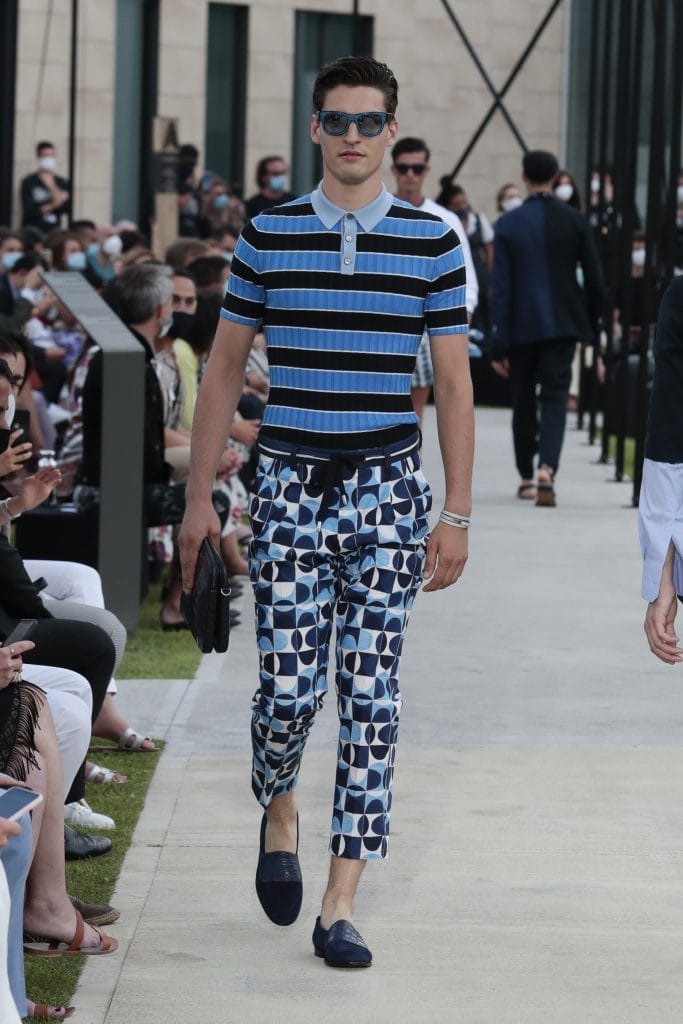 Look 16. Consider the ribbed polo knit as your next Spring/Summer 2021 must have. Bonus points: horizontal stripes to make you look like you work out even if you well, don't.
—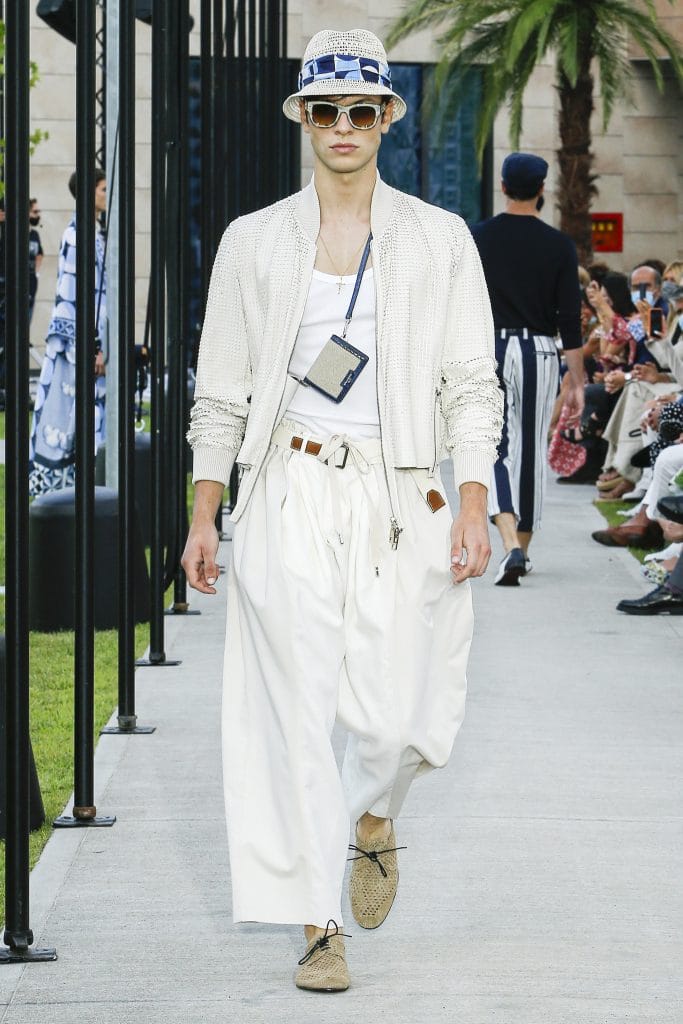 Look 23. A palate cleanser in soft and louche white. Very Lawrence of Arabia, very heat-friendly.
—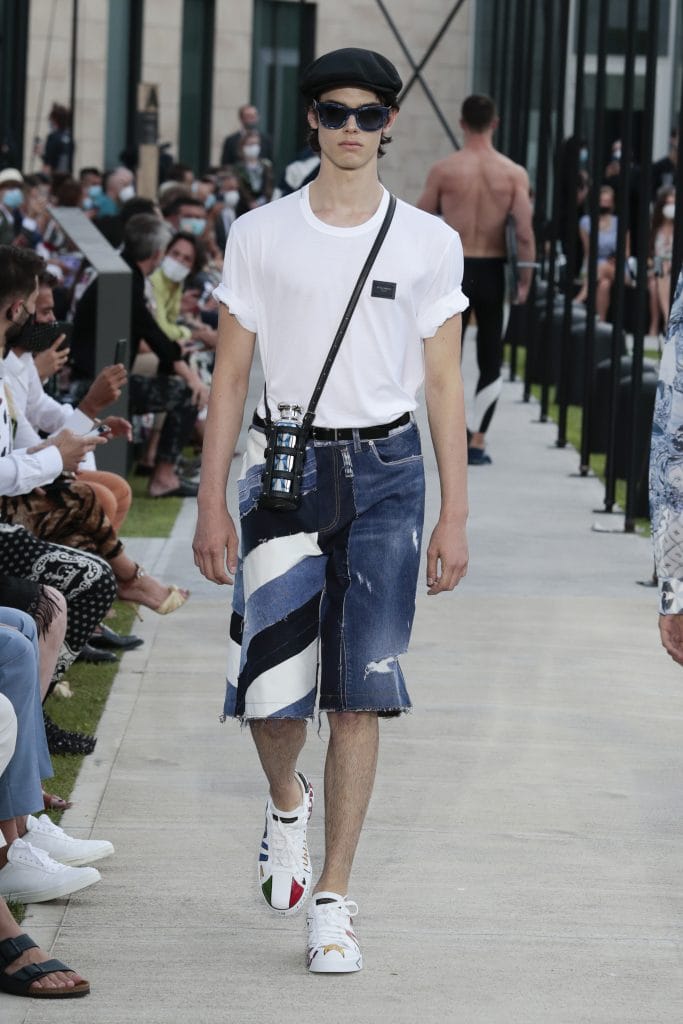 Look 46. Skip past the bermudas and sneakers and zoom in into the leather water bottle holder. Now, check your finances for 2021 to make space for it.
—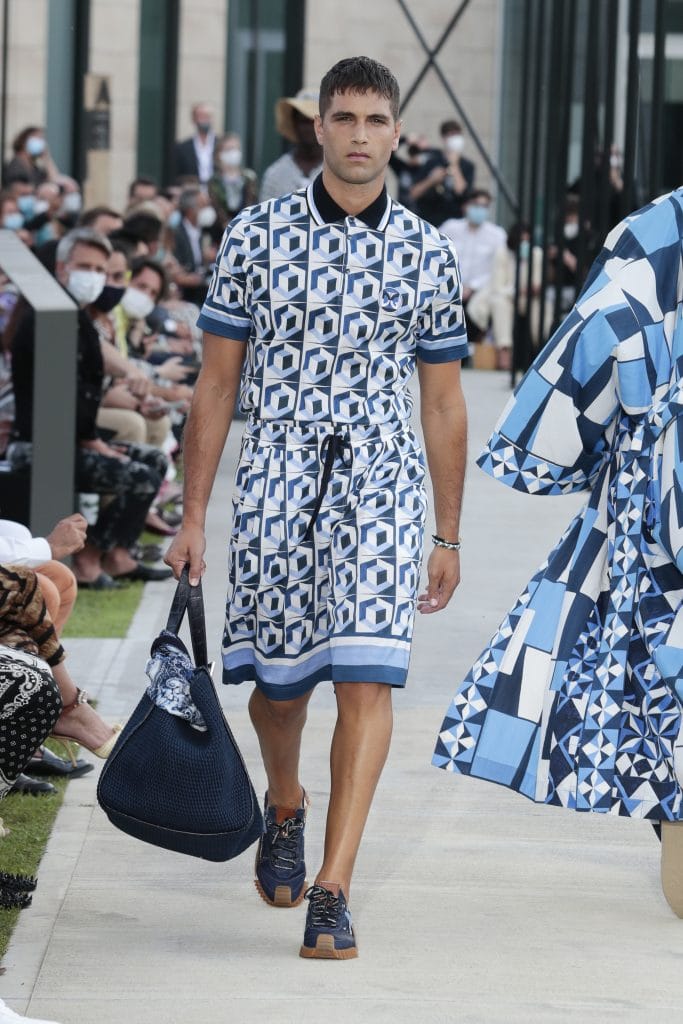 Look 56. You see a romper, we see the kind of outfit we'd like to wear to hammer rosés by the bucket on a beach club.
—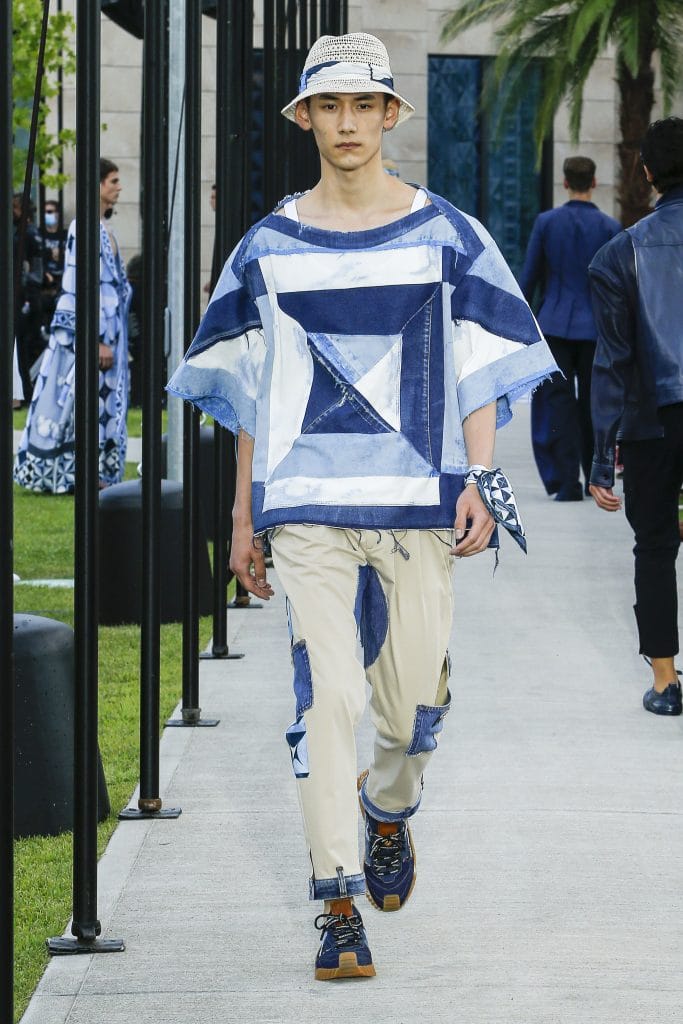 Look 75. Behold, the patchwork jeans from the Dolce&Gabbana Spring 2021 Menswear Show. While said show has some standout pieces, we're more drawn to the small styling quirks like wearing a bandana as a bracelet.
—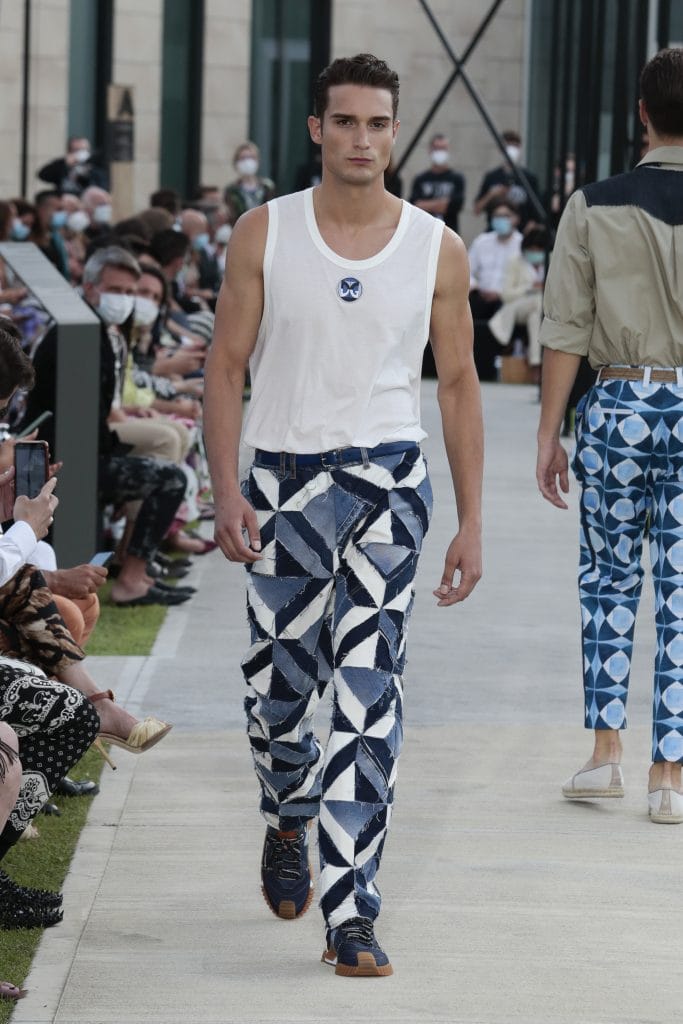 Look 78. Another pair of patchworks jeans but paired this time with a muscle tank. FYI, it's called a muscle tank for a reason.
—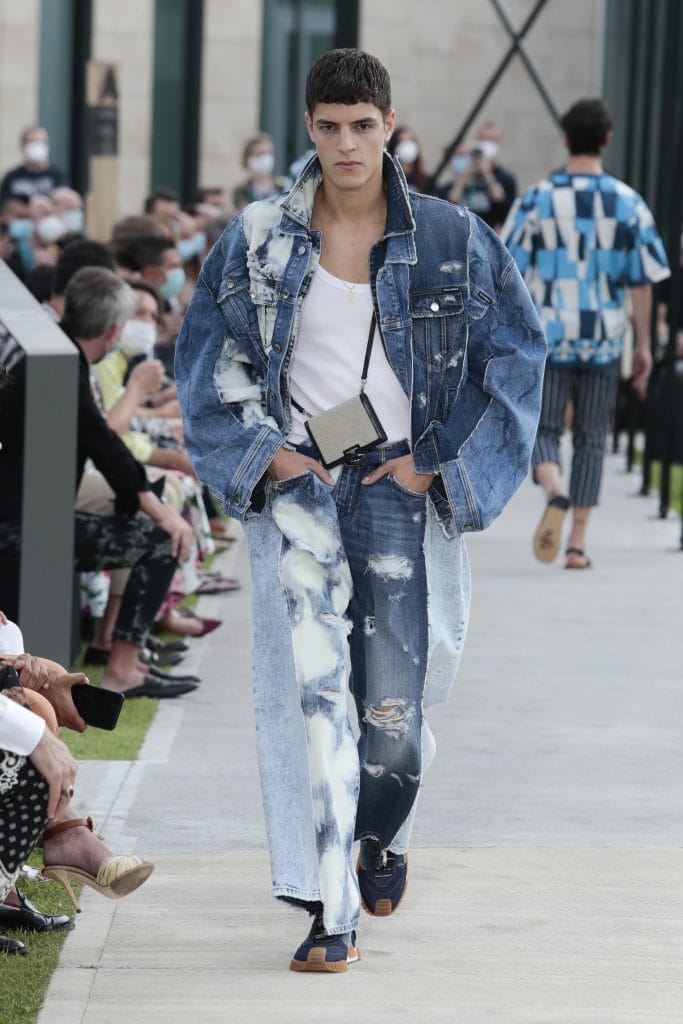 Look 86. Can you count the number of shades of blue in this look? If you did, please drop us a DM!
—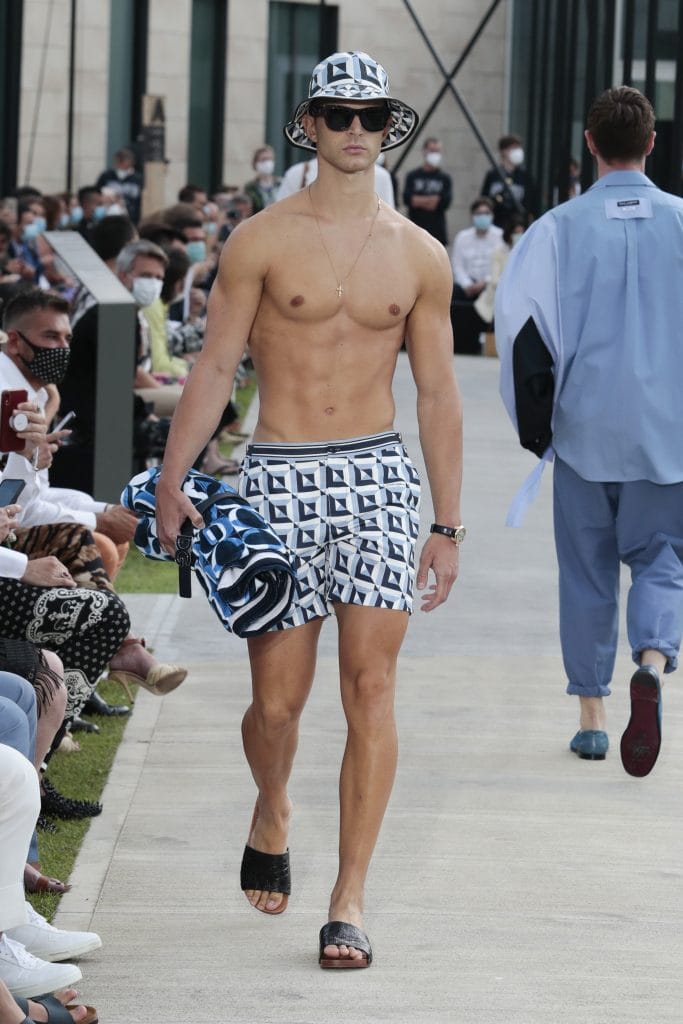 Look 92. Of course, the Dolce&Gabbana Spring 2021 Menswear Show had a pair of swim shorts. Best worn with a matching beach towel and embossed leather pool slides.
Catch up with the Dolce&Gabbana Spring 2021 Menswear Show show here.
---