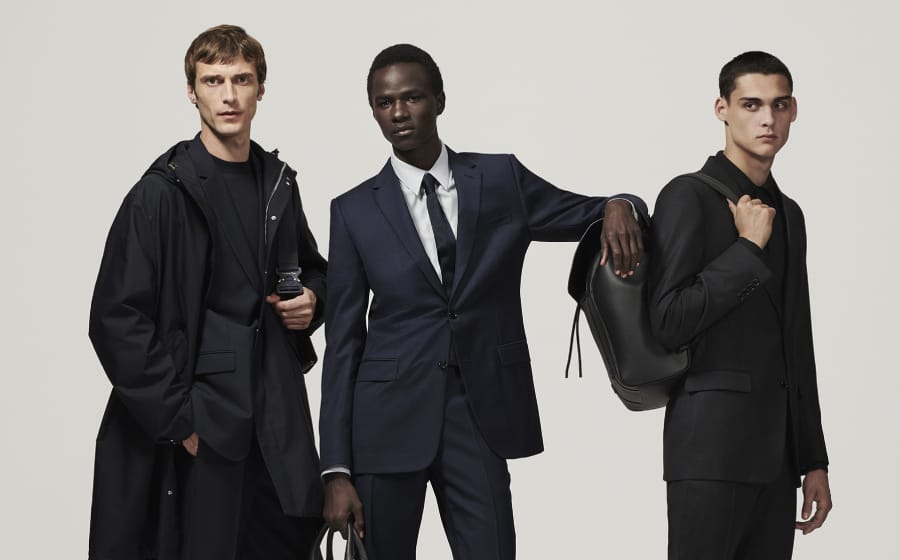 MASCULINE ELEGANCE
Kim Jones, artistic director of Dior Men, continues to expand and refine the maison's menswear vocabulary with the New Tailoring collection – it features new offerings while existing styles are refreshed and rejuvenated.
The signature Dior Men's single-breasted notch-lapel suit with structured shoulders and hand-stitched detailing remains, but it is updated with a lining that bears the CD monogram in jacquard and a soutache braid loop to sit at the nape of the neck. First seen in the Summer '19 collection, the Tailleur Oblique style is also freshly introduced to the permanent collection – a single-breasted jacket, slightly skewed diagonally, is paired with streamlined pants without a waistband but secured with side adjusters.
The abovementioned styles can be made from 10 permanent fabrics, of which, houndstooth, Prince of Wales, and chiné check are the new options.
As savoir-faire is at the heart of the Dior house, details are important – the collection is represented by a label in an emblematic shade of Dior grey and will feature a hand-sewn buttonhole on the lapel.
—
STREET TALK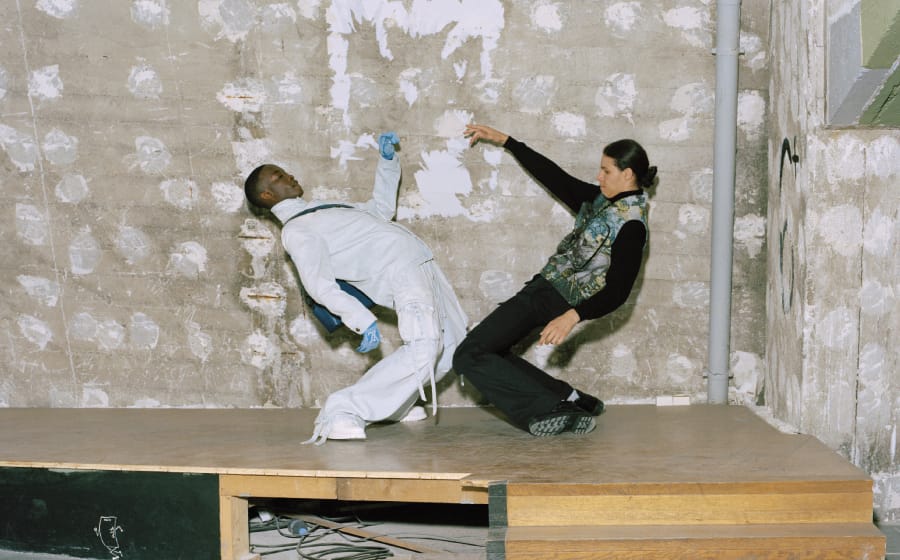 Louis Vuitton men's collection artistic director, Virgil Abloh, discusses his ideas behind the Pre-Spring '20 collection and the refinement of luxury streetwear.

How did you approach Pre-Spring '20?
The first pre-collection last season revolved around what distinguishes this type of line with fashion's tree of life. Investigating the "essential wardrobe pieces" that traditionally characterise pre, it celebrated that idea of commercialism rather than deny it; the way fashion tends to. Pre-Spring '20 is a more consolidated expression of that philosophy – not everything is a poem. Let's call it what it is. These are the essential garments of a wardrobe.
What, then, is the inspiration behind the collection?
Kids who do their own thing and set the premise for this wardrobe in the first place are a continuous inspiration. It was also fashion's idea of streetwear as something that is connected to the street and to sportswear, when, in fact, streetwear is so embedded in the everyday wardrobe of the contemporary youth that it encompasses all categories of dressing, from tailoring to sportswear as well as everything in between.
If streetwear is no longer "street", what is it?
What used to be defined as streetwear has evolved into what you would call "life wear". Maybe that sounds contrived, but it's indicative of a social climate where dress codes of a conformist world order are being broken down in favour of a liberated approach to dressing. Which, ironically, actually embraces all levels of dressing, from the very casual to the very formal.
How do you identify and select these wardrobe pieces?
The garments are wardrobe classics that have stood the test of time: the saharienne, the safari jacket, the aviator, the windbreaker, the puffer, and so on. A motif such as desert camouflage is so integral to streetwear that its emotional value almost corresponds to that of the Louis Vuitton monogram, which has also been used. You could say the same for cargo pockets, which have been interpreted as bags integrated into garments ever since Spring-Summer 2019.
—
GREATEST HITS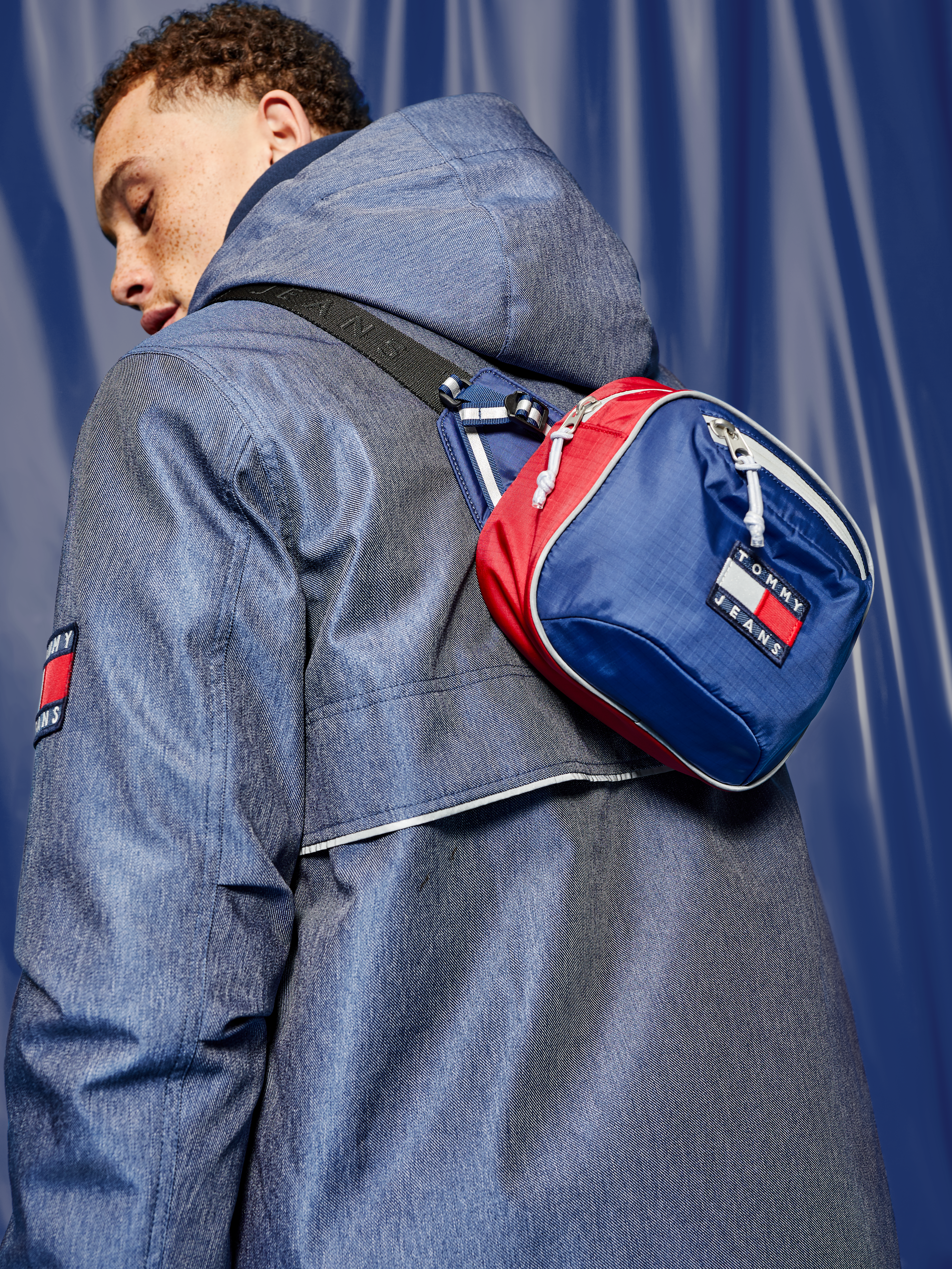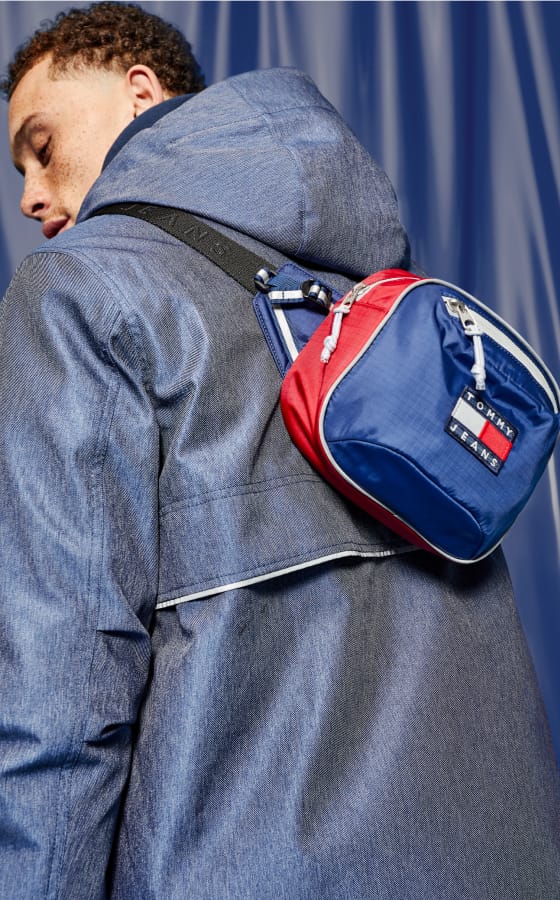 If Mr Hilfiger was a one-man American band, his latest drop — the TOMMY JEANS Sport Tech Denim drop would be an album of his most iconic hits. A selection of sportswear singles brought back from the OG '90s drop, each piece features a navy, purple and aqua palette that can and should be mixed and matched. Standouts include a multi-logo, graphic hoodie, a sporty polar fleece and streetstyle-inspired accessories like nylon bum bags or crossbodies.
—
BOLD STATEMENTS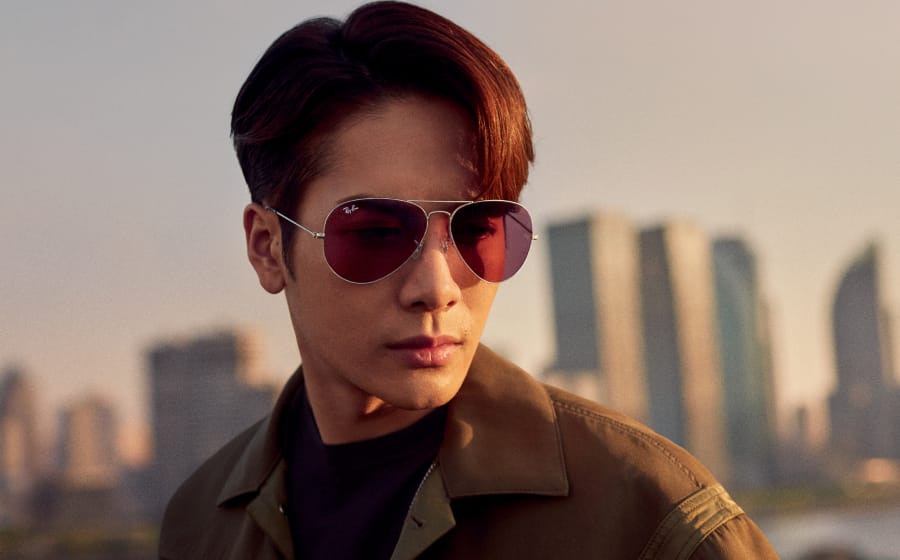 Ray-Ban global brand ambassador Jackson Wang is launching his Team Wang X Ray-Ban collection this November. It features the classic Ray-Ban Aviator style and the trendy 1970s-inspired Ray-Ban Oval that are available in three lens colours.
They represent the brand's #PROUDTOBELONG spirit that celebrates a sense of belonging – no matter where one comes from, and no matter what his story is, Ray-Ban is there to celebrate the moments in life that define us. Each pair of Team Wang X Ray-Ban sunglasses bear Wang's personalised signature engraved on its temple tips and come in an exclusive Team Wang packaging.
—
CELEBRITY BAGGAGE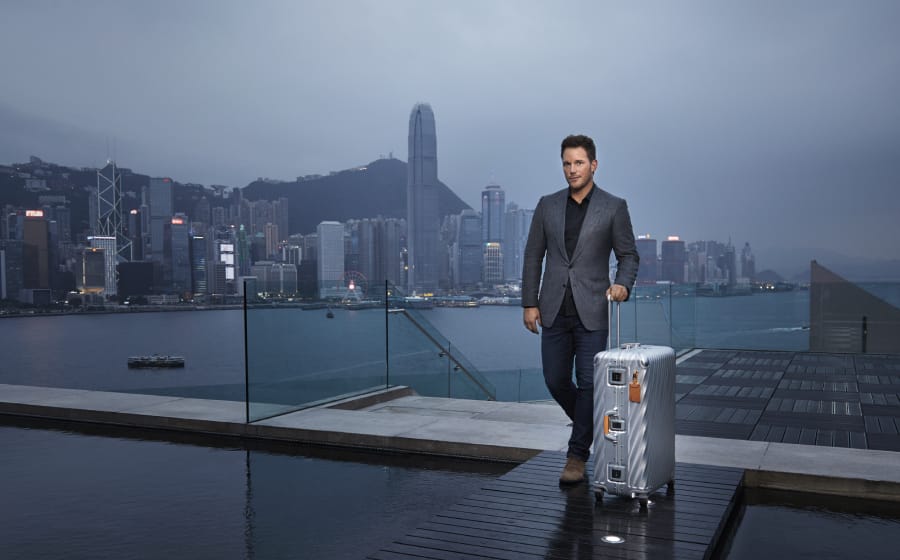 Chris Pratt is arguably best known for his natural comedic flair in his screen appearances, but his latest collaboration with TUMI on a nine-piece ultra-exclusive collection is serious business. Bold, reliable, and distinguished for quality – just like the actor himself – the collection features several convertible styles with striking TUMI Orange accents.
With the 2-in-1 backpack duffel standing out as the hero piece, the rest of the TUMI X Chris Pratt collection hold their own weight with their use of recycled nylon and PET, USB ports for charging electronic devices, and waterproof pockets with air vents for shoes and other travel necessities. Designed with the A-lister's hectic lifestyle in mind, the TUMI x Chris Pratt collection also reflects the actor's image as a philanthropist and dedicated father as well as his all-round outstanding work ethic.
If it works for Pratt, then the form-meets- function collection will definitely work for the rest of us.
—
League of Legends
 

 

View this post on Instagram

 
What can Nicolas Ghesquiere — one of our decade's best designers, gardening enthusiast and all-around zaddy — not do? Apparently it's refraining from lending his Midas touch to gaming conglomerate League of Legends with a bespoke Louis Vuitton Travel Trophy Case.
---