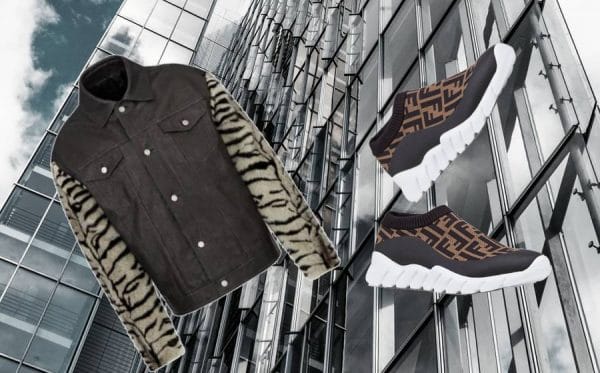 We mean no offence to the baby boomers of our generation but they simply love to hark on the tribulations of national service ("tell you ah, back in my day hor…"), the global economy, and what constitutes a HR-approved outfit. While the standard adage of a #businessappropriate outfit involves one matching the trifecta of a blazer, a #seriousbusiness watch (no hate, they're still relevant), and a pair of squared-toed loafers, we'd like to present a modern variations of what makes an outfit for a modern day workplace. 
Despite the downfalls of a certain co-working space, we'd like to believe in the new age office rules that has normalised — the option to hot desk such that you can live your #TheOffice fantasies (FYI, there really always is time for water cooler conversations), relaxed rules about  how early you can start drinking at work, and the new rules of workplace-appropriate styles.
TLDR, the geriatric rule of one's stuffy suit matching their power lunch worthy timepieces is out (the latter still speaks volumes) and is a little 2000-and-late.
Enter the millennial-friendly work outfit guide ⁠that we have prepared — where the drapes match the carpet. Namely, one's outerwear and footwear now speaks before one's self. They will take you from a #technopreneur who has a digital savvy startup, a creative director who blatantly flouts the rules of typography to being the colleague who is the solidified cool kid of any office. 
Pictured above: Prints on prints clearly work when both are kept to a neutral shade. Think cool co-working space creative director as opposed to social media standardised #insurancebro. 
Left to right: Dior calfskin jacket with mink sleeves, Fendi FF motif slip-on sneakers. 
—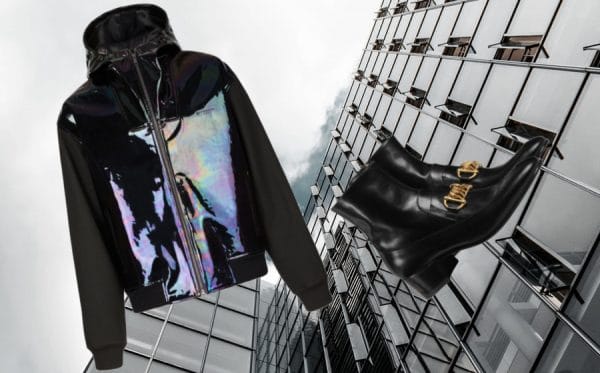 Pictured above: The Sillicone Valley techno-preneur  outfit even if you're churning numbers out in Sengkang — a designer hoodie and look-at-me-boots. 
Left to right: Givenchy iridescent and neoprene hooded jacket, Gucci Horsebit black leather boot.
If one has gotten this far in this article but is still skeptical about our ordained rules of workplace dressing, here is our elevator pitch — leave the '80s broad shoulder blazers, the pleated pants and the stuffy loafers in the past. While we have no doubt that one already has the classics down to pat (the basic white shirt, the razor-sharp suit, and the obligatory casual Friday sweater), it is in the Men's Folio books that one has not lived till his colleagues complement his entire get-up. 
—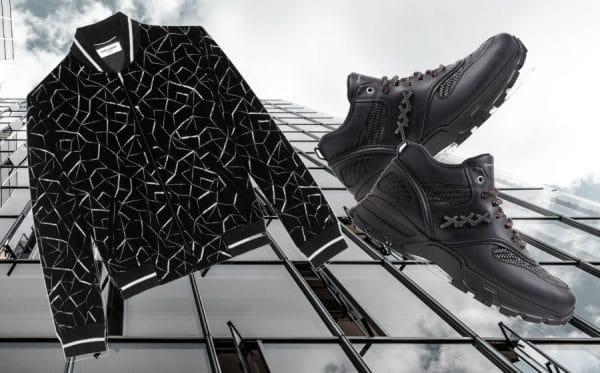 Pictured above: A bomber jacket is an added touch of creative director-y artiness but the footwear says you still keep it sporty. The deeper meaning of the latter? That you indulge in the great world of physical activity.
Left to right: Saint Laurent velvet varsity jacket with "Brise" embroidery, Ermenegildo Zegna XXX Pelletessuta Cesare black leather sneakers.
—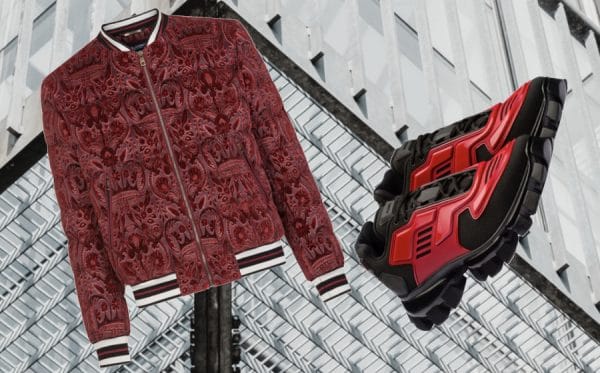 Pictured above: Let everyone know you're the one to look out for.
Left to right: Dolce&Gabbana stretched cotton quilted jacket with flocked print, Prada Cloudburst Thunder knit sneakers.
To summarise it all up, we're inching towards the end of 2019 and we'd like to believe that your office dress code permits you to wear a hoodie as much as it does a suit. The dress code across any profession — slamming a desk in a start-up because of incoherent colleagues or slamming a keyboard when your Macbook spins its' iconic rainbow wheel —  is visibly blurred. Take it from us though, you could be that one person who Karen from HR constantly targets or you could be the one who is impeccably dressed for all occasions. 
Just one minor gripe that we have at Men's Folio — the collegiate hoodie you've been keeping  in hopes of repurposing it? Nah, upgrade yours today. Word's on the street that HUGO does pretty fly ones. 
---