The concept of wearing makeup that doesn't look like makeup is a concept the fairer sex is more familiar with despite men having the same skin problems — acne, undereye circles, redness and other inconsistencies. It's essentially makeup that enhances what you're already born with, hides a hungover or a blemish and yes, it's makeup that does not look like you have anything on your face. Is it considered girly? Hell no, the concept of its girliness is dissolving just like toxic masculinity.
If you're already disciplined enough to moisturise, then wearing a little foundation or concealer isn't that big of a leap but before you start hitting the stores, read this guide which makeup artist Larry Yeo explains why your makeup is obvious just like the Great Pyramid of Giza from outer space. 
Photo Credit: Hermès.

—
Why is it obvious that I'm wearing makeup?
Larry: The three main reasons why people can tell that you have makeup on would be because you're either picking a foundation that is too dark, you have not taken time to apply skincare properly or you're applying more foundation than there is skin surface. 
Is there a tinted moisturiser that conceals but doesn't look obvious?
Larry: There are various ones that depend on the coverage you need; if you need heavy-duty coverage though, go for a foundation instead. Laura Mercier's Tinted Moisturiser smooths out uneven skin texture and imperfections with a sheer wash of colour and MAC's Studio Fix Completely Coverage Cushion Compact SPF 50/PA++++ offers medium to full coverage without looking heavy (bonus, it comes in 24 shades). 
—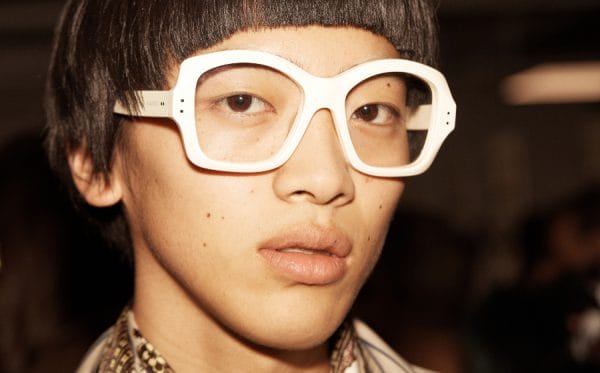 Photo Credit: Ronan Gallagher for Gucci
What is the easiest way to remove my makeup?
Larry: For quick removal, pick up a piece of SENKA All Clear Sheet and wipe in one direction on your skin to take everything off in one sweep. For drier skin that is easily irritated, go for a gentle lotion/cream cleanser instead.  
The fastest way to use it is to saturate a baby wipe with a cream cleanser like Dr Lewinnn's Gentle Cream Cleanser and gently massage it onto the face. Rinse with water after and you are done!
Should I really be using concealer?
Larry: If you need to hide dark eye circles, that pimple scar you got from overzealous squeezing or that hickey you got last night, avoid being heavy handed. 
Excellent ones to use are MARC JACOBS BEAUTY's Accomplice Concealer & Touch-up Stick which glides easily or COVER FX's Power Play Concealer which gives enough grip on the skin for long-lasting wear.
—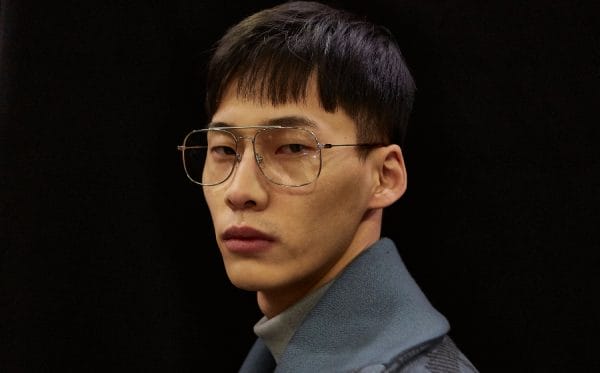 Photo Credit: Dior

How do I fill my brows up? 
Larry: If your brows are dense enough, use a clear brow set like MAC Clear Brow Set to keep it neat and in place. If you have sparse brows and you need it to fill them up; I suggest you use EtudeHouseTint's My 4-Tip Brow in 04 Grey Brown to fill them in. The long-wearing formula prevents it from fading through the day from sweat and facial oil buildup. 
My pimple is a scabbing mess, what do I do?
Larry: Try using a drop of THE INKEY LIST Rosehip Oil onto the scab and massage it in — its formula calms the skin down by reducing inflammation, its oily texture will also soften the scab for you to conceal it with ease while allowing it to heal faster. 
My lips are corpse-like so how do I put some colour on?
Larry: Use a lip balm but one that does not have mint or "medicated" claims as either can cause irritation. You should only use either formula when your lips are severely cracked, or to comfort the itchiness from cold sores.
If your lips are always dry, use a soothing conditioner like MENTHOLATUM Lip Pure Fragrance-Free and slather it on before you go to bed. If you lips constantly look greyish from smoking, you can use Laneige Stained Glow Lip Balm in 03 Mandarin Coral; it takes away any grey/blue hue behind and leaves the lips looking healthy.
---