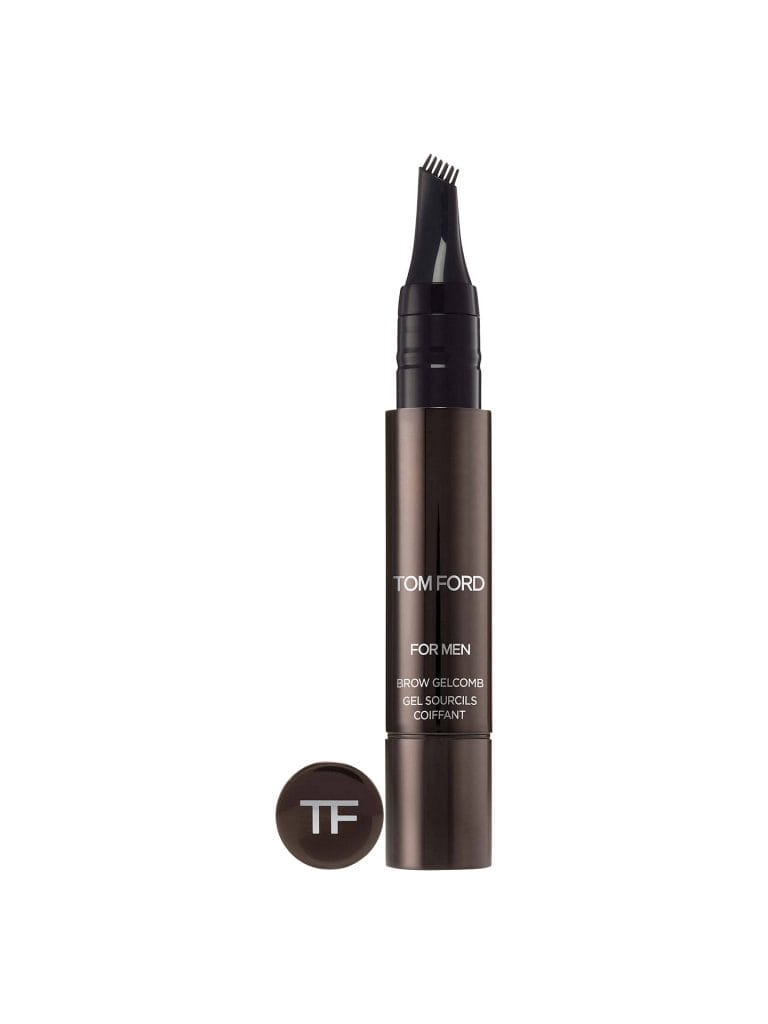 Almost every Singaporean son have don camouflage at one point or another in their life — it is to break the sharp features of the face and be tactically concealed during warfare. That goes to say that the most striking features of a well-groomed man are the nose, mouth and yes, the eyebrows.
Having that powerful and confident look has always been about the subtleties and if men want to look sharp, taking care of the finer details such as the eyebrows is a must. Here are six different ways to sharpen the blades on men's flair for fierce eyebrows and make sure his look cuts like a knife.
The Reinstatement
Eyebrow Enhancing Serums
There is no magical serum to miraculously sprout eyebrows on a barren face, but there certainly are serums to prime hair to grow at a faster rate. If your eyebrows are thinning out, it is time for some restoration.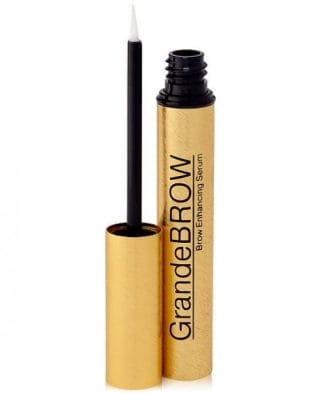 GrandeBROW Enhancing Serum by Grande Cosmetics contains ginseng extract and glycosaminoglycans that stimulate growth in hair follicles, speeding up the process to grow out the essential hair and whip eyebrows into shape. If you just want a little bit more length, this will do the trick.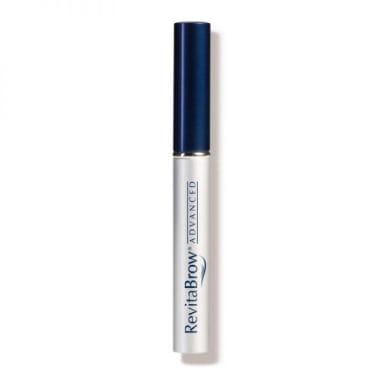 RevitaBrow Advanced Eyebrow Conditioner by RevitaBrow not only contains ginseng and biotin, but also panthenol — it promotes thickness in the brows on top of speeding up hair growth. This allows men the chance to size their eyebrows and to correct its density till desired. Rightfully, consistency is key and daily application is necessary to see substantial results.
Elevation
Eyebrow Lift Treatment
An eyebrow lift treatment gives a more refreshed and pleasant appearance, allowing people to perceive one as focused yet enticing. It grants a charisma to facial expressions and to nail all the subtleties. Men's Folio friend, Benjamin Kheng exemplifies the great eyebrow lift — intensity and dreamy in a nutshell right there. If men desire for the same strong #browgame, there exists a non-surgical method that does just that.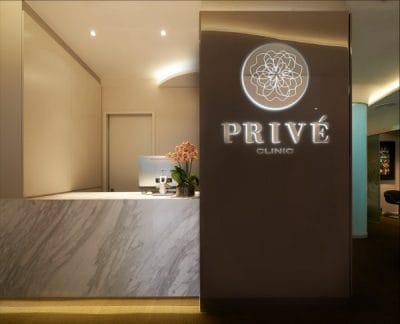 Privé Clinic's Ultherapy provides a non-surgical and non-invasive method of stimulating an eyebrow lift, delivering focused ultrasound energy to target the deeper tissues underneath the skin to lift the skin where the brows are at. A minute change in lifting the brows can majorly change the mood of one's expression entirely — from just a tad bit too angry to someone with drive, boosting confidence in oneself. 
Touch & Go
Make-Up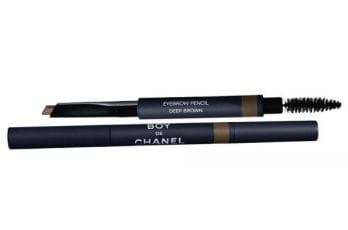 The Eyebrow Pencil by Boy de Chanel is a retractable dual-ended pencil that features a pencil at one end to shade, and a spiral end on the other to groom. Not only can one fill the gaps of his eyebrow but he can shape it to perfection as well. Many men may shun the idea of "make-up" but the Boy de Chanel Eyebrow Pencil delivers natural-looking eyebrows with a little zing. 
Eyebrow Embroidery
A set of thicker-looking eyebrows seems to always gives off a "let's-get-down-to-business" authoritative  vibe. Making eyebrows thicker, darker and bolder through embroidery provides for a semi-permanent solution. #wokeuplikethis takes on a whole new filter with fuller eyebrows.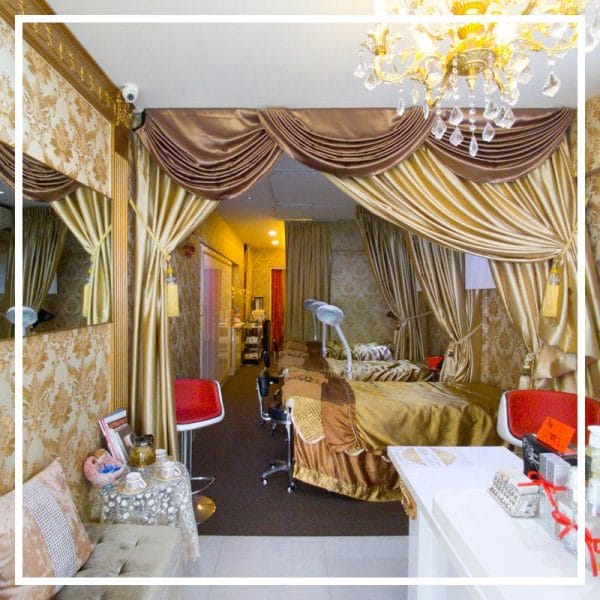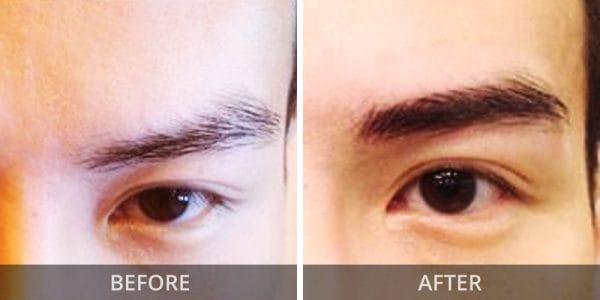 Eyebrow Embroidery Microblading at The Prestige Eyebrow and Lash Specialist is a Korean-based treatment where they feature a four-step process to get  that resonating thickness. It starts with an analysis, followed by design/shaping, numbing and colouring – catered directly for the individual. Many have made good use of this particular treatment including the likes of actors such as Mao Yao Dong and Lawrence Wong.
Make 'Em Gel-lous
Eyebrow Gel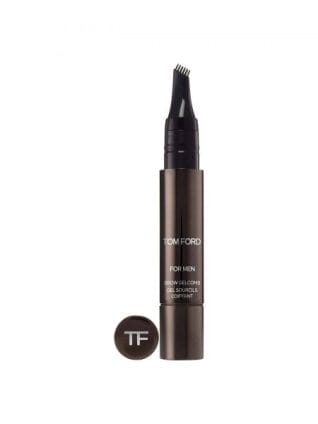 The Eyebrow Gelcomb by Tom Ford is built for ease and effectiveness in equipping men with the fine grooming of  brows. It literally is a comb and a gel in one – giving balance and symmetry to top off the sharp look. The gel drops onto the comb from the inside with a twist the end and helps being compact like a sharpie pen. "Fine grooming is the mark of the modern gentleman" Ford claims and it certainly is the sharpness of expression that is of no compromise today.
---