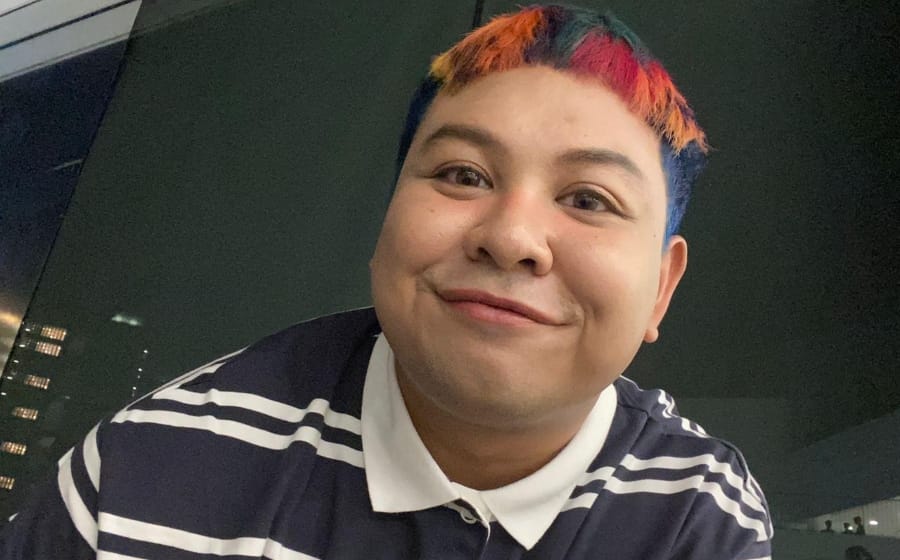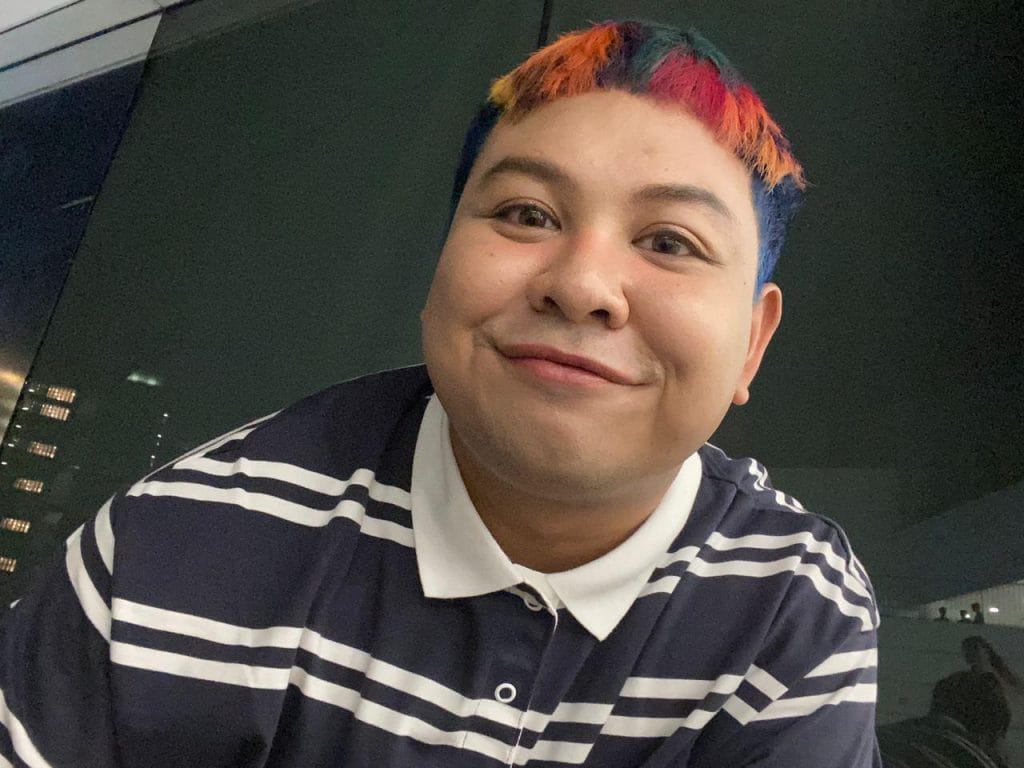 Growing up, there weren't many outlets for inspiration when it came to beauty. I remember being 13 and being fascinated by the music videos I saw on MTV and it wasn't until I started watching Seoul Hour that I realised men wore makeup too!
The colourful hair, eyeshadow looks and fabulous costumes were a major eye-opener, especially since our society was more conservative back then; to think that boys can be pretty too was a major taboo. In the early 2000s, the standard of male beauty was rather boxed up — boys should only wear blue and certain activities like dancing or design were perceived as more feminine.
As a teenage boy trying to find his identity, I wanted to see if I could pull off certain looks. However, the only things I could afford were BB creams and eyebrow pencils. I wasn't working then but I would always set aside whatever allowance I had for my own "Treat Yo Self Day". I went shopping on my own and got what I wanted! Looking back, I feel bad at how much money I wasted getting makeup in the wrong shades.
Believe me when I say that drugstore makeup only came in three shades and they were "Fairest, Fair and Beige", but if I had to walk out of my house looking like a bad cosplay version of Edward Cullen, so be it.
Most importantly, I wanted to feel beautiful!
Makeup allowed me to take on different identities and to express myself in various ways that I could not have found the words for. It was truly liberating to have makeup as an outlet to further establish myself as a teenager. As YouTube came along, I started watching tutorials and eventually familiarised myself with the techniques.
Being the loud and boisterous person I am, having a made up face helps bolster the bright colours of my personality.
—

Beauty has changed with the rise of the Internet, YouTube and most importantly, beauty influencers who have helped to change and shape the game. It is solely because of their influence that more brands see the need to diversify their shade offerings and formulas.
Now, beauty brands simply can't get away with having one to three shades catered to a certain race or release products at high prices unethically just because of their branding. Consumers today care more about quality and most importantly, being part of a community. This includes beauty gurus advocating for social causes and more people making informed decisions about the brands they choose to support.
Beauty is no longer just about makeup — it's also about making a statement.
Gone are the days when men can say that women put on makeup to look good for them. It is a known fact that makeup is no longer used to cover insecurities, but to empower and to express ourselves. It's a way of saying "I was born this way and while I look like this, I can still express myself no matter what with a little flick of the brush". Men have started to see makeup as a tool and no longer shy away from foundation or even a lip tint with the increased emphasis on self-care, mainly thanks to male celebrities and influencers. Instagram has the biggest impact on social beauty standards as we see more people upload selfies and pictures of themselves looking their very best.
—

I got inspired to wear makeup when I was able to afford it. By then, I was already 20 years old and as a huge fan of pop culture and K-pop, I really wanted to be a part of the phenomenon. I was heavily influenced by creators like Bretman Rock and watching him made me realise it was possible for me to look good too, even in Singapore! I started experimenting with different eye looks and learning to contour. I was having a lot of fun.
It's not just about looking good — there's also something special about putting makeup that makes me feel alive. Is it the glitter or knowing that I can literally change my look anytime I want to?
I don't see it as conforming to societal standards but a way of putting my best foot forward to look the best I can! When you look good, you feel good and when you feel good, you can conquer the world. That is not to say one has to rely on external sources for confidence. As a plus-sized man who doesn't conform to conventional masculine styles, there's not a lot of clothing options in Singapore that fit me well or allow me to feel good in.
Recently, I had the wonderful opportunity of being a part of Night Owl Cinematics (NOC)'s talent search, kNOCk Out where I came in second. Despite not winning, I was still signed to the company and have had many opportunities to showcase my personality and redefine myself. Through the various shoots and the different concepts, I was able to play different characters and even received beauty tips from industry seniors like Sylvia and Nina who also played a huge part in guiding me. They always made me feel appreciated and loved despite being new in the company.
One memorable shoot was my first official video. It was a collaboration with another company and I was acting alongside the very people I've been watching for years. I was super nervous but it felt like a fun hangout session with friends. Sylvia always encouraged me to be myself, to not care about the comments and the hate, to just focus on working hard and doing good. The advice helped me to be bolder as I set out to make a mark in this industry.
It's important to let people know that you can be who you are and still be allowed to or deserve to feel good about yourself. We have our stories and in our own special way, we are all survivors. If beauty is a way to enhance your life and help you live your truth, then walk out of that house in full beat.
This story with Aiman Haikal first appeared in our November 2020 issue! 
---