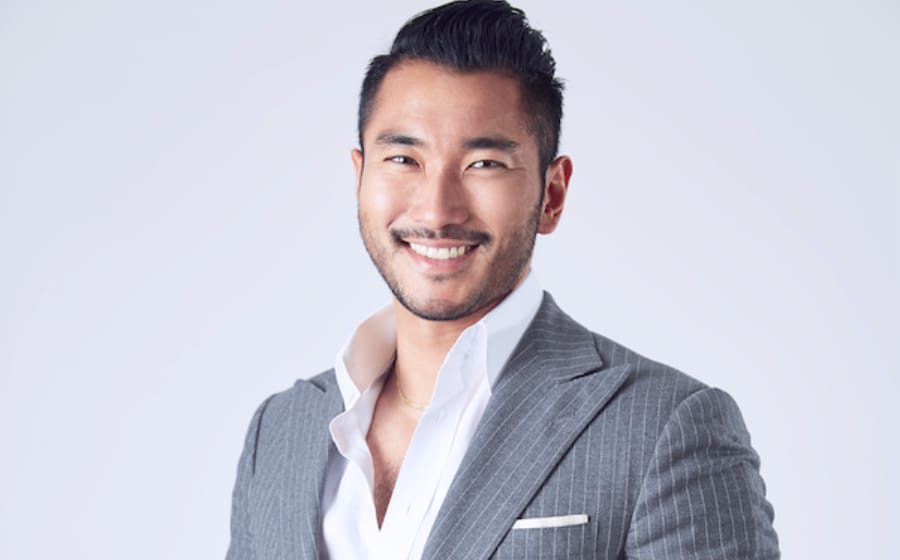 The boom of independent skincare brands in recent years can be attributed to a few factors.
Firstly, the pleasurable release of the chemical dopamine when one purchases something — especially so when he can claim bragging rights about how "underground" said product is or how good it looks on the 'gram.
Secondly, the rise of social media where global feedback on a product ranging from its packaging to ingredients can be dissected into one tidy PDF. This has also lead to the rise of the "fast-fashion" effect on the skincare industry but this is a story for another time.
Thirdly, it boils down to the founder themselves — namely, the charisma and vernacular they employ that becomes closely associated with their brand.
Anita Roddick, the scrappy founder of The Body Shop tapped into the tree-hugging hippy culture of the '70s whereas Emily Weiss of Glossier has become the poster child for a generation of millennials that have been groomed (quite literally) into feeling comfortable in their own skin with an addiction to millennial pink.
However, Shinji Yamasaki, the CEO and Founder of RE:ERTH dispenses with the marketing technique of tapping into the use of Ethos or Pathos (or Instagram feed filled with pictures of celebrities blatantly hawking his products for that matter).
Logos is what he employs to build the world around his brand.
"I'm not sure if we're changing the skincare market, but we're taking a different approach. Our brand revolves around skin health, and our philosophy is that healthy skin is beautiful skin."
"As such, we don't focus on the symptoms of skin issues such as dryness, oiliness, dullness or loss of elasticity etc. Instead, we choose to focus on improving the quality of the skin as a whole, and therefore having multiple positive effects," says  Shinji Yamasaki.
—
View this post on Instagram

While grooming conglomerates have started shifting away from labelling their products by gender to ease our cruise into a new, neutral world of personal care, it can be said that a majority have failed to state that one's skin might be different from the rest regardless of gender or "skin-typing" — something a United Colours of Benetton inspired advertisement is unable to solve.
"Well, the skin isn't just different between the genders, its different and unique across individuals. If you take 100 people, you will have 100 different skin tendencies."
"The main reason why it's not much of an issue for RE:ERTH is due to our approach to skincare. Our products are designed to work hand-in-hand with your skin. Its ingredients help your skin to become better, itself."
"Therefore, it doesn't matter what your gender, age, racial, cultural, or environmental backgrounds are. Another reason why we have customers all over the world," says Yamasaki.
Shinjo Yamasaki does not see skincare mistakes or ailments as an issue that are divided by genders either. This is not a way for him to challenge gender stereotypes or to appear inclusive (though one can say the brand most certainly is).
Like everything Yamasaki has said, it boils down to the quantifiable results derived by scientific research and the study of the environment his customers are in.
"In Singapore, I think consumers (not particularly just men) are taught to believe that due to the hot, humid and sunny climate, they must either regularly chemically or physically exfoliate their skin and use products that are perhaps, forcefully trying to do the opposite (use an alcohol-based toner if you have oily skin for example)."
"In reality, these steps are most likely making it worse for your skin. Additionally, exfoliating often will cause patches and uneven skin tone due to exposure to sunlight."
—
For baby boomers or millennials born in the early 1990s like this editor himself, we are already aware of the efficacy and results derived from heritage Japanese brands like Shiseido — said brands from the land of the rising sun have stressed the importance of prepping the skin with moisture as much as it paid keen attention to the lightness and naturally-derived ingredients of its products.
That kind of heritage may have been lost on the Gen Z-ers but it was not on Shinji Yamasaki when he details the development of RE:ERTH's star product — the RE:ERTH Multi-Targeted Elixir.
"A Japanese farmer in Kyushu, inspired by the Japanese White Turmeric, wondered if there was more to the plant, which was grown purely for its beautiful flower and its roots. It was merely used locally as an ornamental flower, and as a health-boosting tea whereas the leaves were simply thrown away."
"He then sought the help of Professor Komai (then Head of Agriculture) of Kindai University to look into its properties. This mindful step resulted in a big impact, and after nearly two decades of research and partnership, the RE:ERTH Multi-Targeted Elixir was born."
While the RE:ERTH Multi-Targeted Elixir has ticked off the checkboxes our generation hankers for in a skincare product (aesthetically pleasing, affordable and sustainable), Shinji Yamasaki has mined the science of the product down to one succinct pitch.
"Our patented Japanese White Turmeric has shown to stimulate cell production by up to 61% while also stopping the breakdown of Hyaluronic Acid by up to 100% — the results with use of the RE:ERTH Multi-Targeted Elixir are real without the need for supplements like collagen or hyaluronic acid components!"
What is next for RE:ERTH though? This perhaps might be the only point in the interview where Shinji Yamasaki holds back, albeit for good reason.
"The type of products that we pride ourselves on making, take time to develop. Some of them take decades to perfect and undergo a very extensive amount of research and testing. Therefore, at any given time we are working on a myriad of new products, all at different points in their development."
If you're bored, listless or sick of doing your job, click here to catch up with our September 2020 issue! 
---