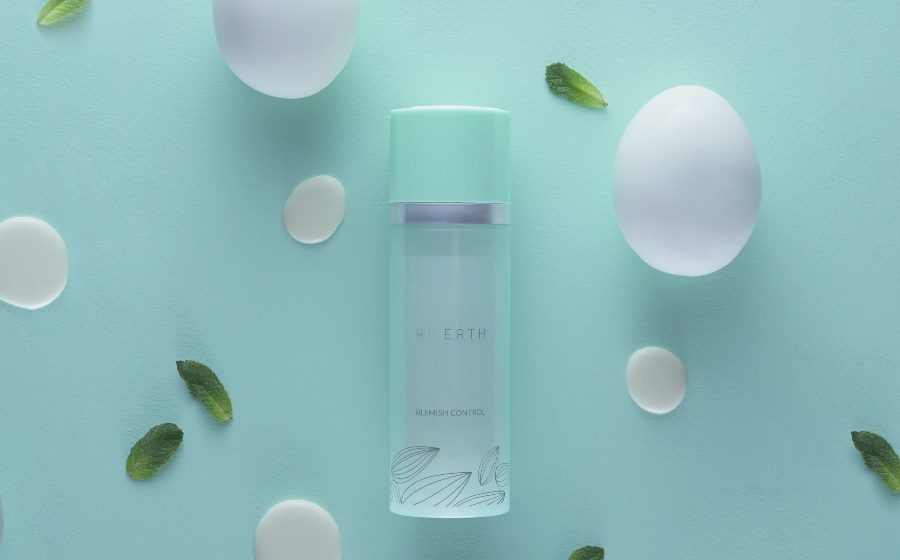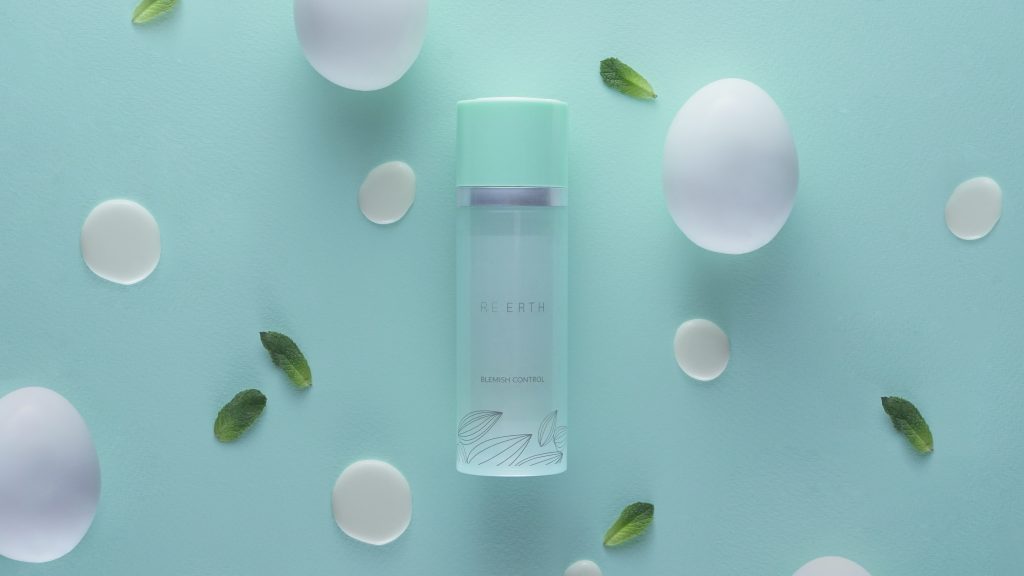 In a 2019 community study by the National Skin Centre in Singapore, it was reported that 41% of the treated adults suffered from acne.
Also, according to the Euromonitor in 2020, Singapore's skincare market is expected to reach S$872 million by 2023. How does RE:ERTH's Blemish Control make its effectiveness stand out in comparison to the competition (and there are a lot of them) that also aims to solve the same affliction?
The lightweight gel does exactly what it claims to do — the prevention while curing of blemishes that does not upset, irritate or dry the skin out. Neither does it contain the nasties like comedogenic ingredients, fragrances and colouring; nor is it overtly complicated in ingredients.
However, making a skincare product that clears, prevents and refreshes without employing traditional ingredients can be challenging.
There are generally 25 to 45 ingredients in other similar products, but RE:ERTH's Blemish Control uses only 10 — of which three are the star players in this secret sauce.
—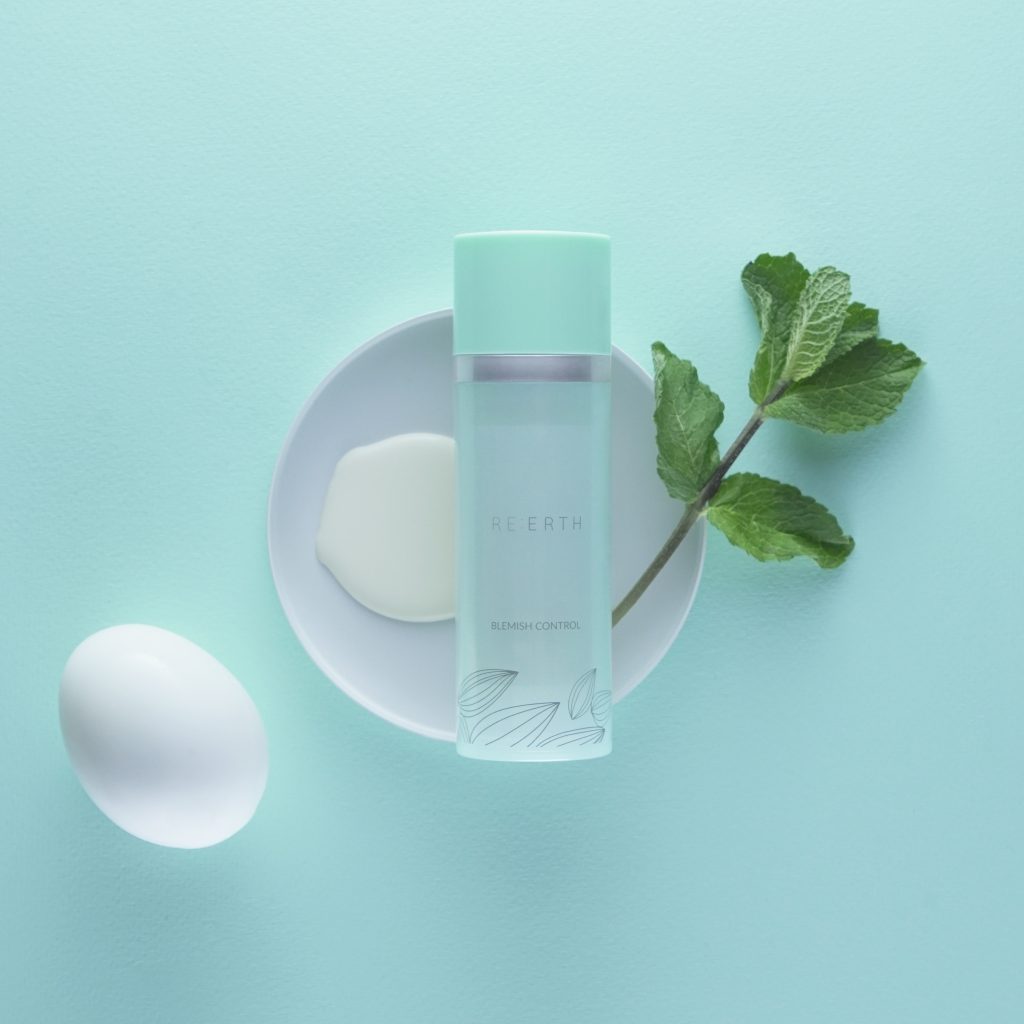 Lysozyme (an antimicrobial enzyme derived from egg whites) and colostrum (a patented combination of five classes of stabilised and protected antibodies) function as a "laser pointer" to destroy C. acne (Cutibacterium acne) — the bacteria that induces skin inflammations.

Compared to anti-acne ingredients like benzyl peroxide or salicylic acid, the combination of lysozyme and colostrum does not block the skin's surface or mess with the biochemistry that lie beneath it. Disruption in the two skin layers is the common cause of dryness and irritation.
A patented water soluble Vitamin A is also one of the key ingredients used in RE:ERTH's Blemish Control for its ability to penetrate up to 60 times better than the oil-based version, which then converts into retinoic acid inside the cells.
This in turn fades irregular skin pigmentation while helping the skin achieve more elasticity and firmness — all without the typical side effects of redness and sensitivity as the gel does not sit on the surface of the skin.
While RE:ERTH's Blemish Control has its many merits — it can and should be applied twice a day in the day and night; as a targeted or all-over-the-face spot treatment; and even on various skin type permutations like dry skin + acne prone, sensitive skin + acne prone or oily skin + acne prone — it reportedly works minimally on fully developed cystic acne due to extensive infection, but its application does prevent new ones from forming.
—
If by some stroke of unluckiness, it does not work on one's face, RE:ERTH's Blemish Control can also be applied to the neck, back and shoulders.
Though, the Men's Folio team highly doubts there is any chance on the lack of success with the Blemish Control's winning formula.
RE:ERTH's Blemish Control is priced at $80 for 30ml. It should be used within six months when opened and before its expiry date (stated on the bottom of each bottle).
The product should also be stored in a cool, dry place away from direct sunlight.
This story first appeared in the August 2020 issue of Men's Folio Singapore.
We are offering free Magzter subscriptions to Men's Folio so if you're bored, listless or sick of doing your job, click here to subscribe! 
---