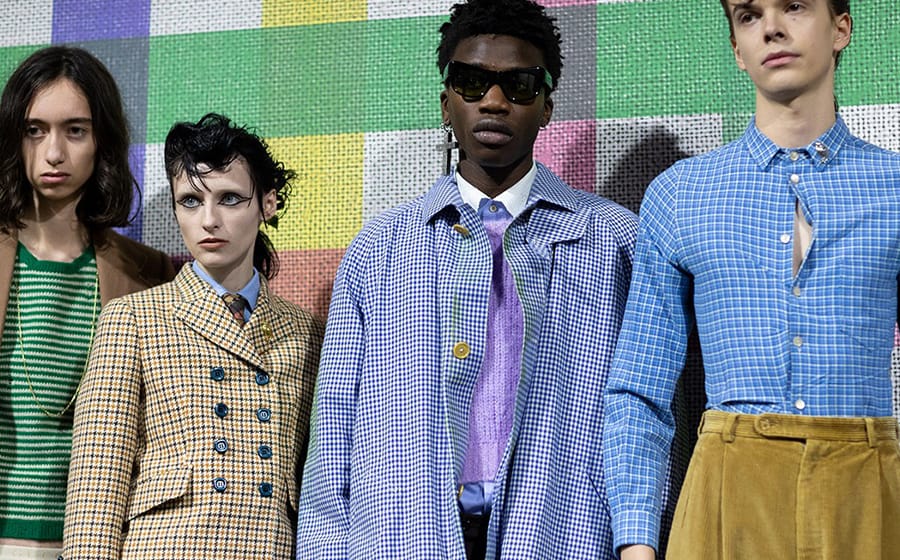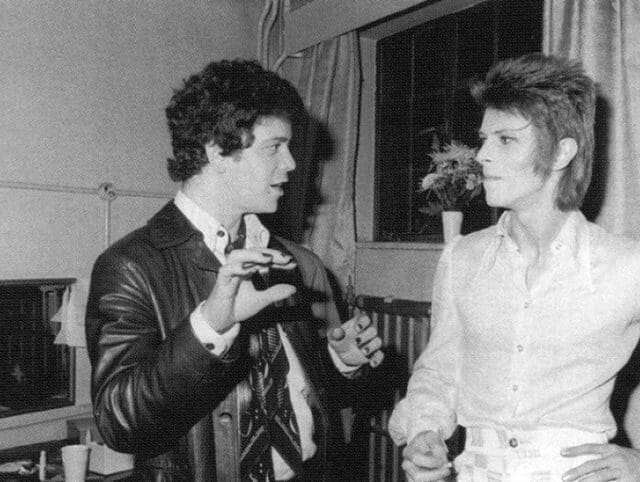 Pictured Above: David Bowie & Lou Reed in the 1970s
It wasn't long ago when the best way to dress up was to get clothes your parents would refuse to wear. It was when Tumblr was all the rage among millennials, when Twitter had memes full of block texts and when Instagram Stories was truly just Snapchat. This was the period when simple, straightforward minimal styles reigned high. We were dressing for a time that refused to look back on the mess the early 2000s made (Think the denim on denim, the cargos, and the plaid). 
Back then, Alessandro Michele was getting his hands busy designing fine Italian porcelain. Alexander Wang was the hottest name in fashion. The clothes on the runway never looked more simple. We were clear that fashion would remain spearheaded towards the future and will never look back.
So why are we now dressed in our parents' clothes aka Dad Fashion?
__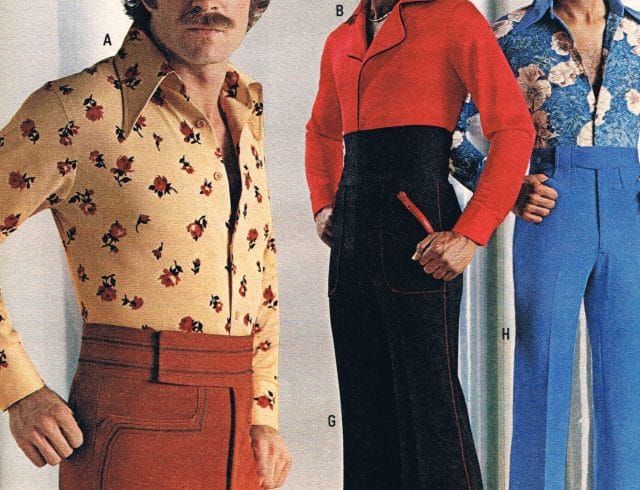 One word — Retro-mania. To truly understand how and why, we have to examine fashion's key push — music. Back in 2013, music critic Simon Reynolds tackled the question of "why are we constantly looking at the past for inspiration", where he explained it as a cultural movement of "hyper-stasis" that has been going on for decades.
The "surge" decades of the 1960s where British Invasion pop, psychedelia and the rave culture and surge in electronic music of the 1990s gave way to the "going-in-circles" decades of the 1970s and the just-completed 2000s.
__

Another contributing factor is the increased mass consumption of nostalgia and all things old; despite most of the tail end generation of millennials have never lived in that period they are obsessed with.
It's been described as Nostalgia Porn, and it involves a sampling of different eras of our modern culture — where elements are taken out, dissected and remade like collages in a zine. It's especially evident with where music is progressing towards today.
__

Pop-rock artist Harry Styles, who was once a member of the British boyband One Direction, released his debut album in 2017, in which elements of early 1990s Britpop and 1980s soft-rock were recomposed to create a collection of rock's sublime sounds throughout the eras.
Just recently, pop superstar Dua Lipa released her sophomore act that too looked into the disco of the 1970s for inspiration.
__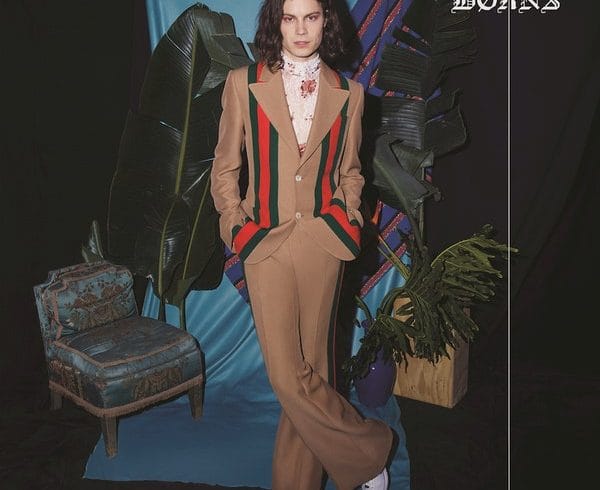 And to retain the nostalgia they've referenced, their outfits throughout their press tours, album covers and on-stage attire looked completely out of history images — even if it means it's from a different era their music references.
American psychedelic-pop act Børns did so too with his sophomore effort, Blue Madonna, where he can be seen dressed in a Gucci suit — an aesthetic choice that accompanies his Lou Reed inspired album.
The now staple Gucci suit has remained on its runways till today.
__

Coveted 1970s inspired styles from the recent Gucci Fall/Winter '20 show in Italy.
__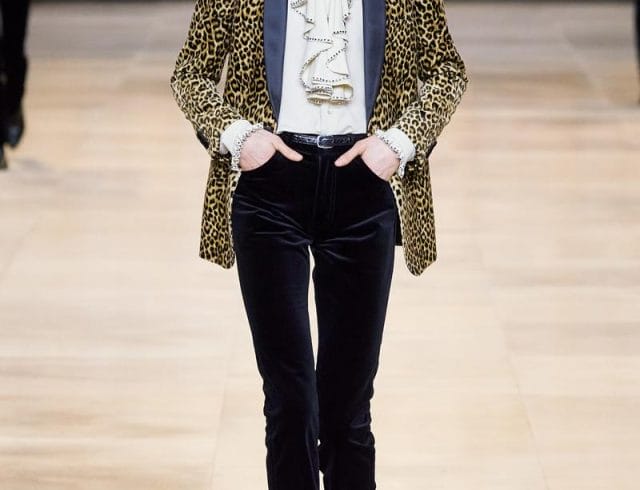 Celine's Fall/Winter '20 myriad of flower power dress styles.
__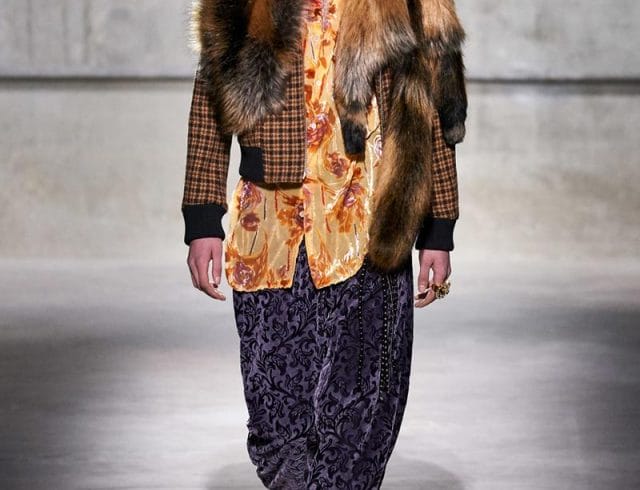 Dries Van Noten's palatable take on Dad fashion.
__

The dad-is-always-right look at Dior Men.
__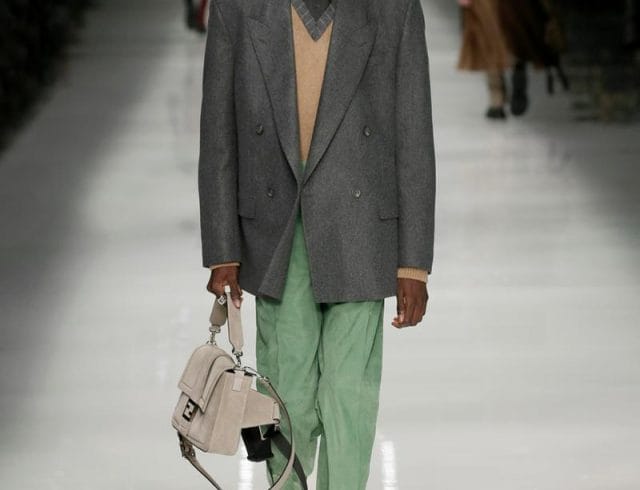 Fendi's wholehearted dad look.
__

The same applies to fashion. The industry for decades has always remained in a paradoxical cycle of sampling and cannibalising elements from various eras to create what we see today.
Fashion, unlike other art and visual culture, carries the embodiment of the concept that — with its never-ending cycles of collections after collections — will inevitably look back at the past for constant sources of inspiration. And it still holds true today — we sure do look more like our dads more than they did back then.
And it's not a bad thing at all. 
---