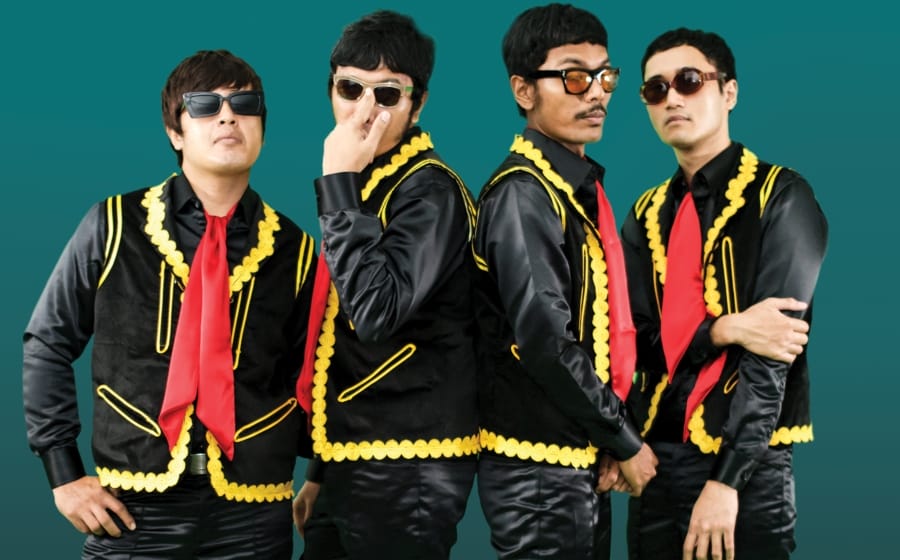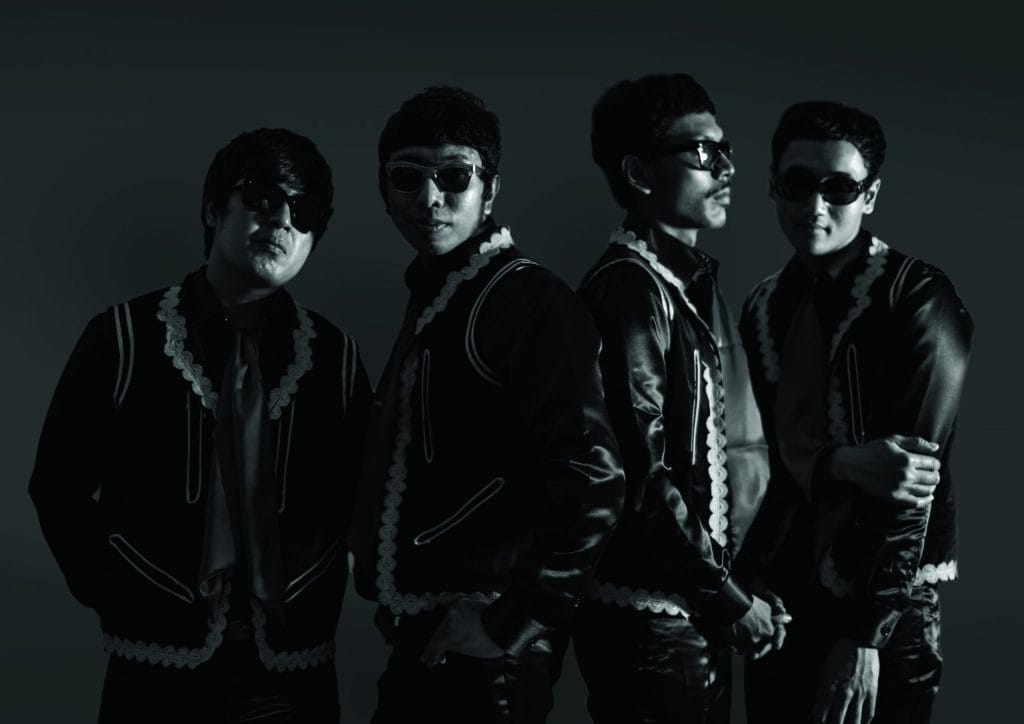 In the fifteenth instalment of #MensFolioMeets — a weekly column where we interview who's who and who's in the know — we speak to The Pinholes, a local 1960s inspired band. 
How much do you remember of the 1960s from your Social Studies textbook? Tan Howe Liang, a national weightlifter won a silver medal during the '60 Summer Olympics. The Public Utilities Board was formed in in '63 to  supply electricity, water and gas. Also, how about the fact that the first passports which were issued in '66?
For those of us who are melomaniacs, we were more attuned to the positive version of the British Invasion — The Beatles brought their own brand of surf meets blues to the masses, the Dave Clark Five did rock'n'roll while popularising the bowl cut and no one could enter a teenage girls' bedroom without seeing a poster of Mick Jagger, the fronting member of The Rolling Stones.
Fast forward six decades later in a mumble-rap-meets-how-did-these-misogynistic-lyrics-get-radio-air-time world we live in, The Pinholes — a local band that celebrates the upbeat and electric vibe of the 1960s — is here to spread love, positive energy and a good time. We speak to Famie, Hailrul (aka DD), Sandro and Bil on how they continue to raise good vibrations in the local music scene.
—
How would you exactly describe The Pinholes sound?
F: Very Singaporean meets surf-y meets garage rock meets Beatles-que. #TheBrownBeatles.
D: Modern Classics.
S: 🙇 .
B: I would say that it's just plain rock'n'roll. Or as some would say, "Modern Classic".
—

—
Actually, who are the four of you boys and how did you meet?
F: The Pinholes are Famie, Famie who is 10 years old, Famie who is five years old, and Famie who is one year old AKA Famie Junior. We met as The Pinholes!
D: I met Famie through a dating website.
S: The band started out a couple of years ago with Famie being the only member from the first line-up. People came and went as the years went by due to personal reasons but Famie stayed and continued believing in the band. So what do you do when you're looking for band members? You search online just like how you'll find almost anything nowadays. To summarise it, we talked online, met up for a very laid back audition, hung out afterwards over a cup of tea and our fates were sealed.
B: The four boys are John, Paul, George and Ringo. [Laughs] Just kidding!  It's Famie on vocals and guitar, Didi on vocals and guitar, Sando on drums, and myself on bass. Everyone pretty much does backing vocals.  I can only tell how I got to join The Pinholes. A mutual friend of ours told me that they were looking for a new bassist and I was playing in this thrash metal band which I wasn't a fan of. Hence, I decided to try it out and here I am now!
—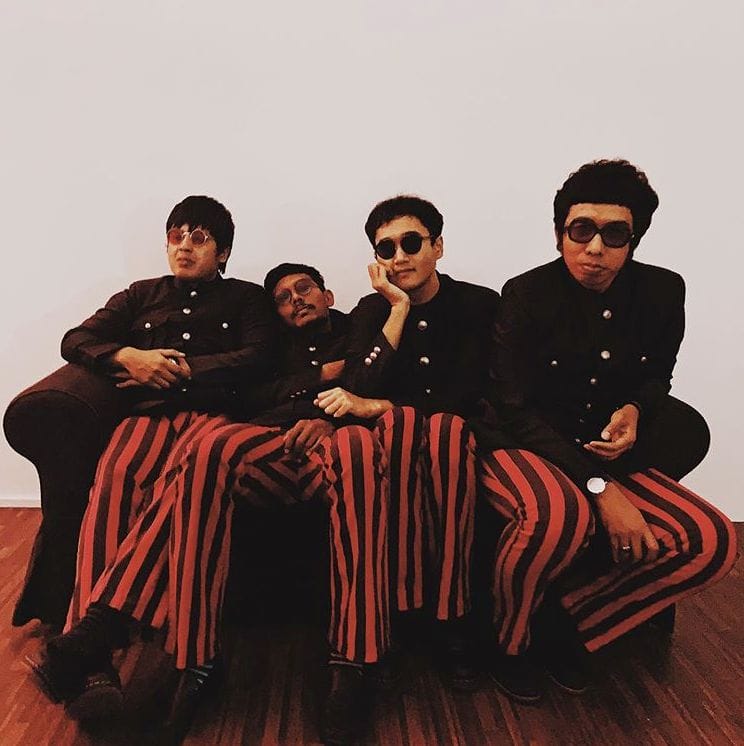 —
Are there any acts you look up to?
F: The Stoned Revivals, Force Vomit, Boredphucks — all 1990s homegrown bands.
D: The Strokes.
S: 🤒.
B: The 1975, Arctic Monkeys and who can forget, The Beatles!
—


—
Is there a funny story behind the filming of your music video Sunshine?
F: We shot over two different weekends. On the first, my younger brother was the main character since his face and mine are similar. He decided to do a side shave to his hair a few days after the first shoot and it really spoilt the whole mood. Therefore, we decide to change his role to be the bass player while wearing a wig instead. All sealed then!
D: I knew that Wando (the previous bass player) asked some girls to be in the video and it rained during the shoot.
S: Fun fact: did you know that most of the ladies in the video were actually strangers? Of course, we had their consent because consent is always important.  We basically had an idea in our head and we went to the beach to execute it by asking strangers if they were willing to be in our music video. We were lucky in that sense but we had mishaps too. If you notice carefully, one of the boys from that video was wearing a hat in some scenes and that's because he decided to get a haircut while we were halfway filming the video. Being particular about details and continuity, we had to throw a hat on him to make it less obvious. He had a sick haircut by the way but we were just particular.
B: Imma leave that out for Fam and Dd to explain.
—
How do you boys come up with music?
F: With Sunshine, I got inspired after a friend complained to me about his miserable life a few years ago when he was visiting my place. The music came first before the lyrics.
D: By feel!
S: Our main songwriter is Famie. Being the creative mind that he is, he brainstorms by himself and brings the foundation of the song when we're rehearsing.  We then try to understand the direction he's heading to and we give our inputs accordingly. A boring story but it's a fact.
B: It's like doing a presentation to your boss. Famie would send it to our group and would present it to us. But with him, it's more of a boss presenting a powerpoint to his employees. [Laughs]
—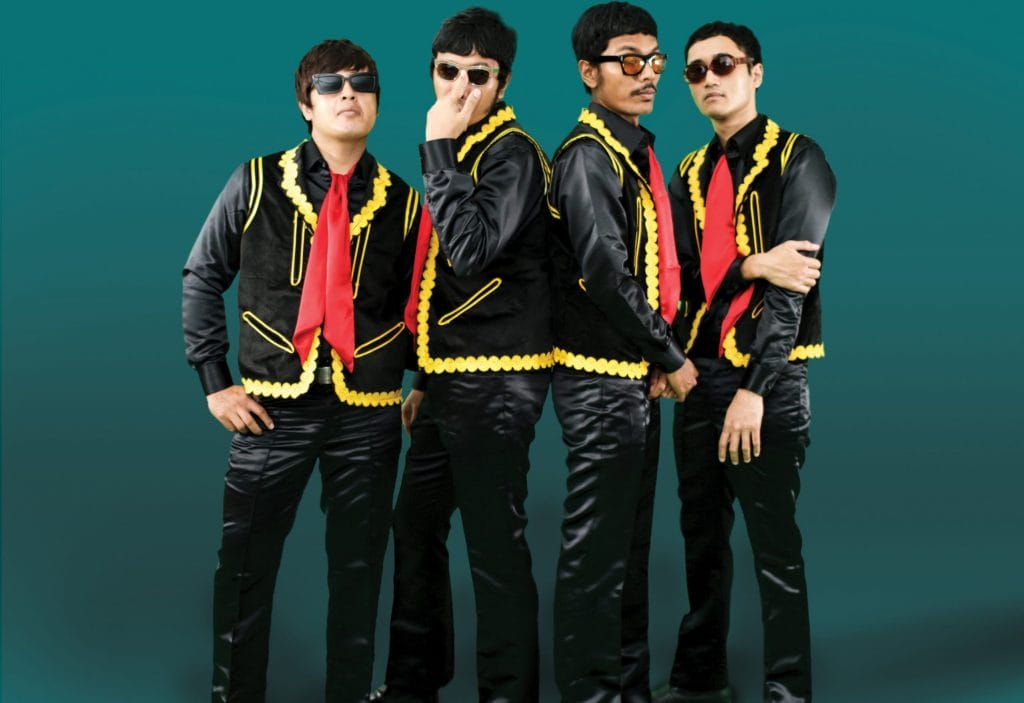 —
You boys originally started singing in Malay, so why English now? (Editor: journalists make mistakes too, ok?)
F: You actually got it wrong. [Laughs] We have been singing in English for the longest time. When we recorded our first demo back in 2004, it was in English and we toured other countries while singing it. It's only being in recent times where we started to write in our mother tongue to produce our first Malay album in 2017.
D: We started singing in Mandarin but we weren't fluent. Hence, we started singing in English and then Malay.
S: We've actually been singing in English way before the launch of our Malay album. But the reason why we sing in English is because we live in a country where a majority of the general population speaks that language.  We don't have a very strong command of the English language but we manage to convey the intended message.
B: It's actually the other way around. [Laughs]
—
What is a place in Singapore that you boys feel very connected to?
F: East Coast Park, by the seaside.
D: Yishun.
S: 👽👽👽.
B: It's the Esplanade Theatres By the Bay because I first saw the lads playing there.
—


—
What is the funniest thing that you boys have ever done on set?
F: Too many but there's one that I can recall vividly. We were performing at Timbre for October Fest and some unwanted distortions happened halfway during the performance. I had to quickly cover it up and I told the audience that I received some signals from NASA. Everyone was puzzled at that point of time but they found out later that I was just joking.
D: We were performing overseas in Perth and Wando, our former bass player farted during the set. It smelt so bad that the whole stage was heavily bombed.
S: 😴.
B: It was during a recent Gala Laga event held at Wisma Geylang Serai. Famie had used a vocal pedal and funnily enough, his pedal started looping some words when he was introducing Sanisah Huri (a legendary 1960s malay pop icon) on stage. Sanisah became puzzled on stage but shout out to her for agreeing to perform with us.
—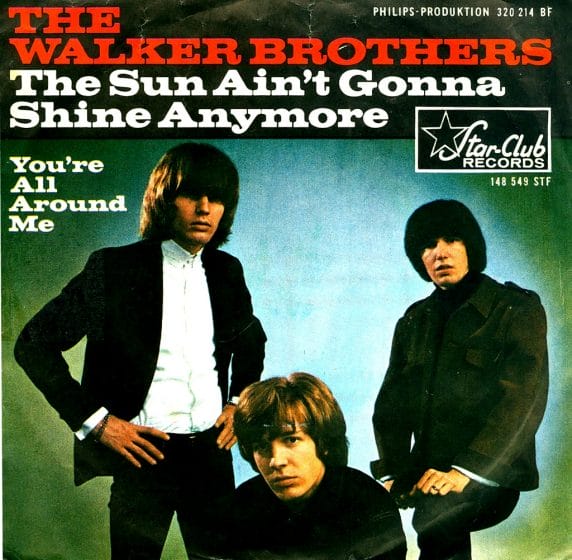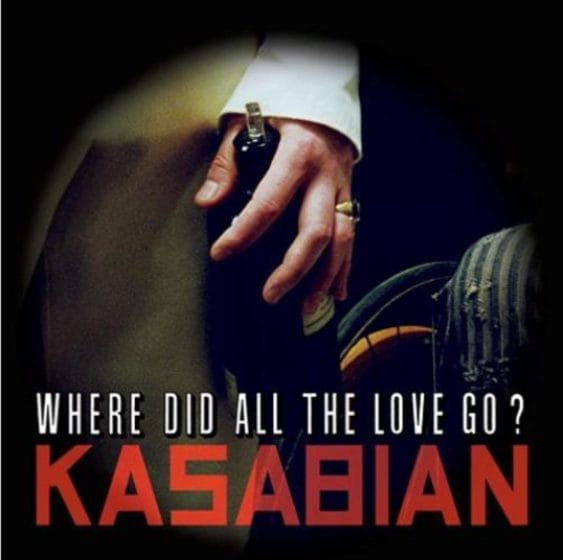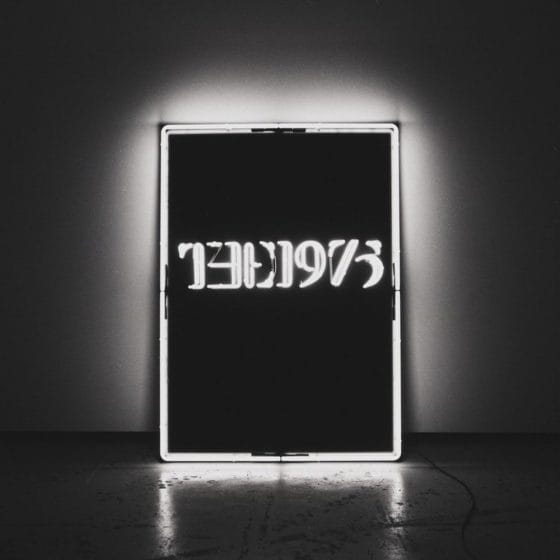 —
Actually, what is the #1 Song on each of you boys' Spotify app?
F: The Walker Brothers —The Sun Ain't Gonna Shine Anymore.
D: Kasabian —  Where Did All the Love Go.
S: 🤔.
B: For me, it has to be Robbers by The 1975. I just realised that I've been listening to it every day after discovering it. Sick.
—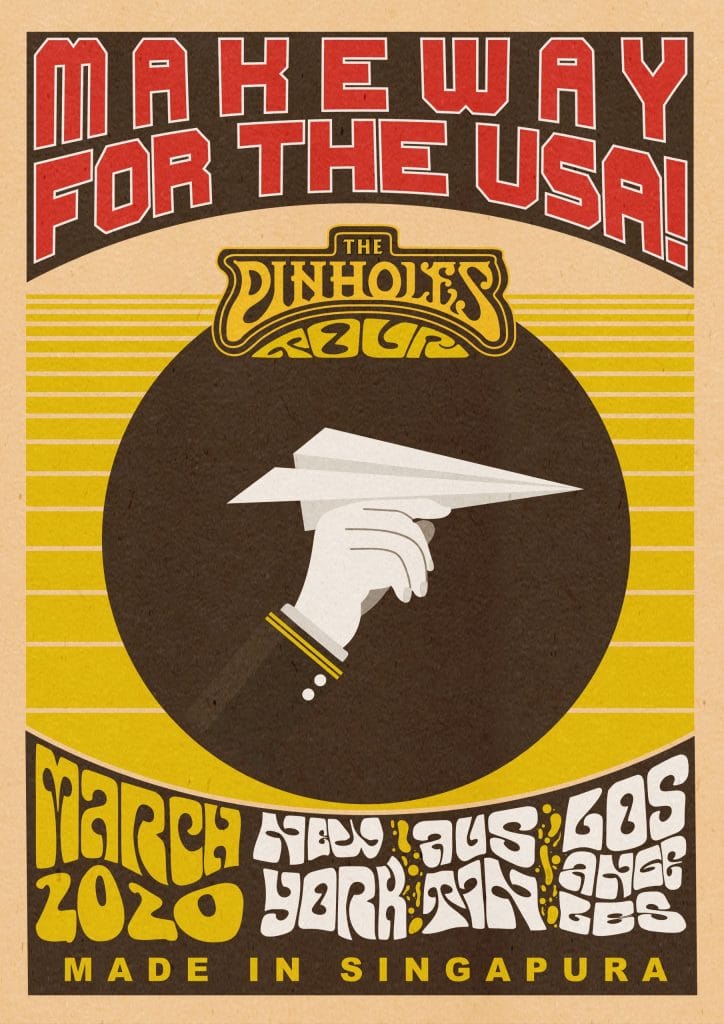 —
Any plans for 2020?
F: 👇
D: 👇
S: It has been a crazy ride for us in 2019 and we're determined to make 2020 great again. We definitely have plans for the year but we're not going to announce it just yet to build the suspense. Let's just say that we'll be doing things we've never thought we'd ever do.
B: We're hopefully going to release a new album and play tons of shows. Other than that, I'm just gonna skate where the road leads me to and no, I can't skate. [Laughs]
---