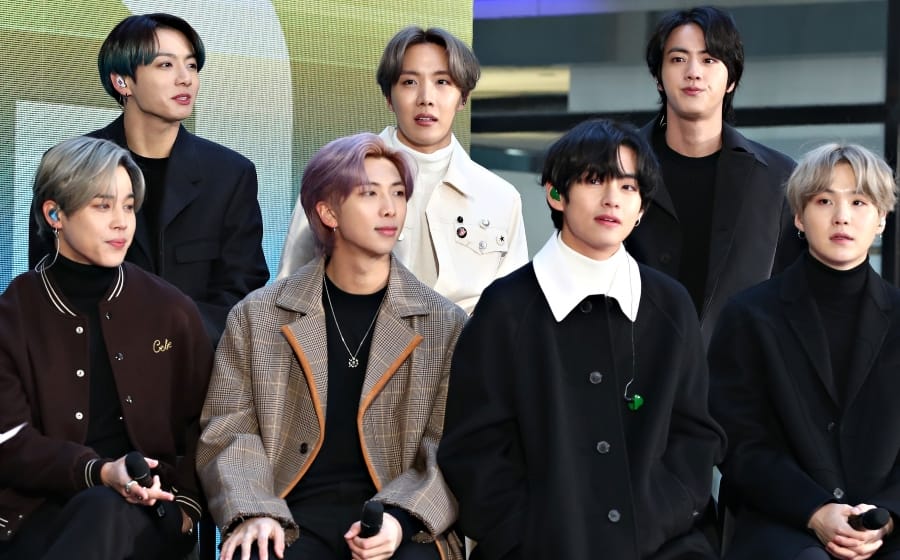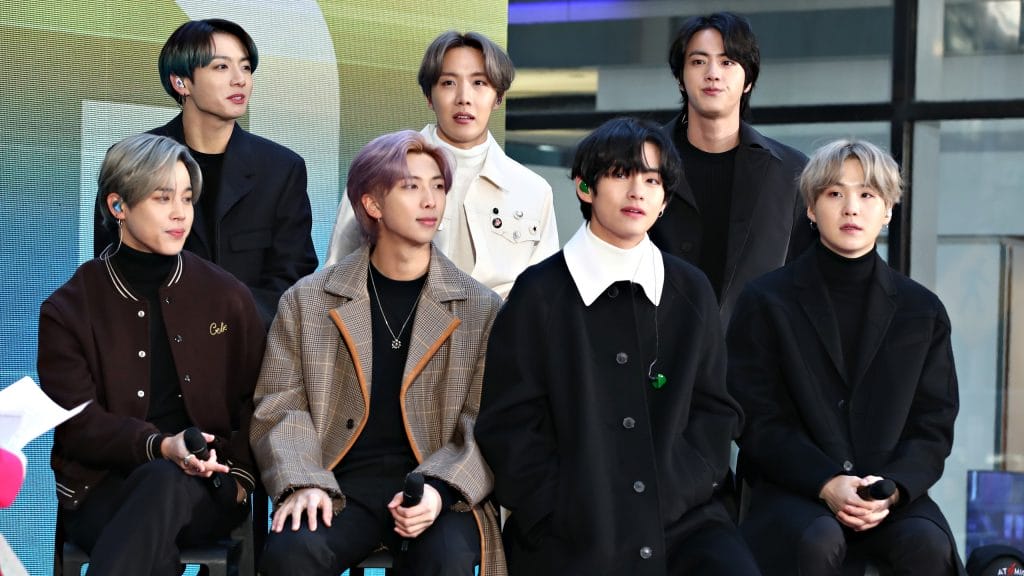 We, as a team of magazine folks can't profess to love BTS's music. Do we go out of our way to listen to them on Spotify? Not really. Do we recognise any of their #1 chart topping hits? Sorry, it's also a no though Blood, Sweat and Tears has curiously wormed its way into any of our shoots. However, we can profess we love looking at what the boys wear. From proving that you can re-wear the same thing over and over again at the airport (shoutout, Jongkook!) to proving that a Rimowa luggage is the Rolex of luggages , they're also clued in to the art of the squad pic.
For those who aren't dialed in, a squad pic is one where your friends and you take a picture in your flyest fits. Famous ones include that Ellen Degeneres selfie, any that includes the Kardashian trios and oddly enough, whenever Timothée Chalamet unites with Frank Ocean. The magic however when it comes to this image of BTS is that even when they're not performing in synchro, their squad pic is in synchro.
The picture is flanked by Jimin in a black turtleneck + varsity jacket (very 2010s) and Suga in a black turtleneck + wool coat (very 1990s). It is then visually balanced out by J-hope in the top middle in an all white outfit. Does it look like a primary school class photo? You bet. Is it the new The Last Supper configuration? Let's not go there folks. Just focus on the fashion instead.
---