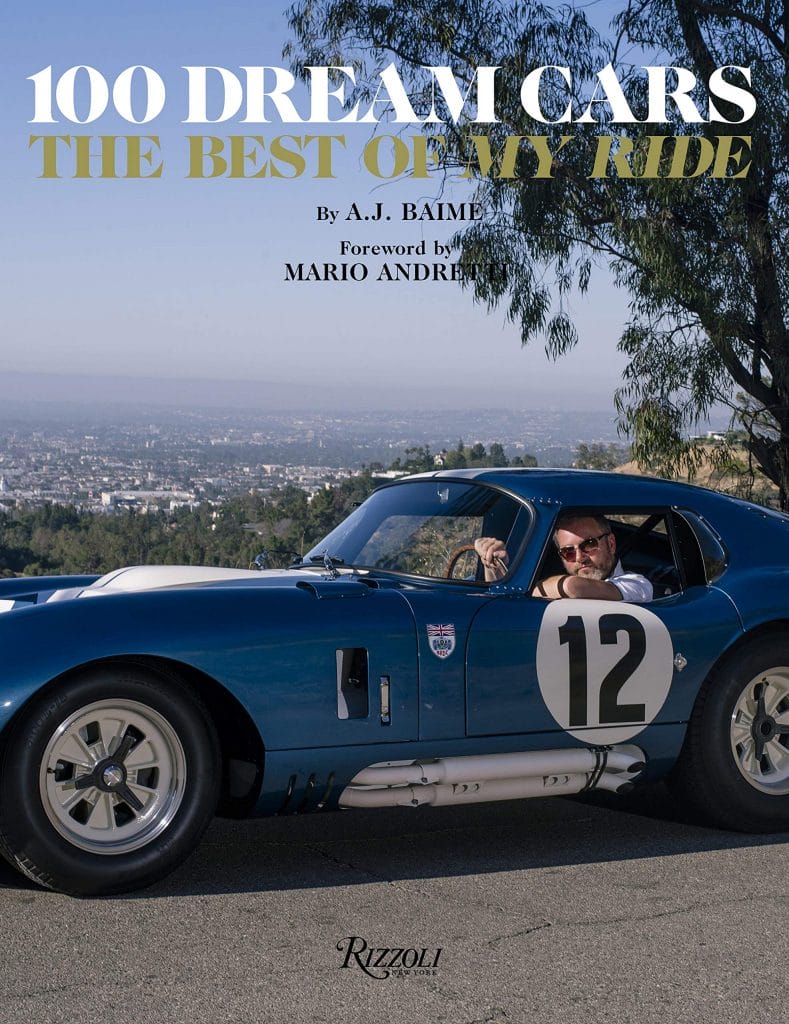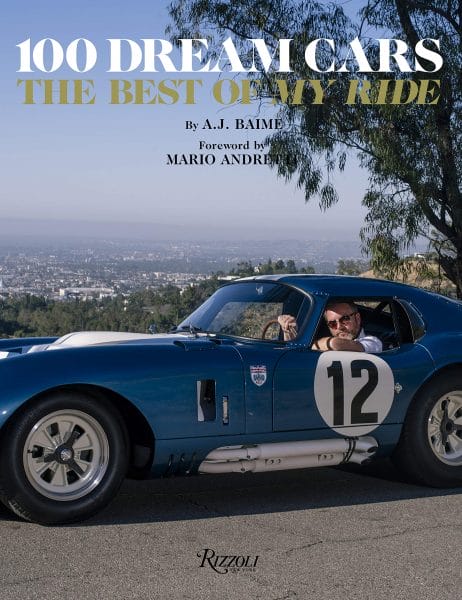 Men's Folio wants to issue this challenge — we want you to find someone who actually reads a coffee table book when it is placed in front of him. The prize? The validation of having known someone who is cultured.
Seriously, the subtlety about this genre of non-fiction is that they serve as a way of showing who you are as a person. You could be an artsy-fartsy dude who only drinks cold-brew coffee or a design aficionado who blows $5,000 on a bar stool without a care in the world. Our curation of the seven latest designer coffee table books informs the psychological profiles behind them — which might come in handy for creating conversations with guests that you genuinely enjoy.
—
Pictured Above: 100 Dream Cars: The Best of "My Ride" by A.J. Blaine
The hefty tome is an impressive hardcover featuring a hundred different photos of vehicles including cars and motorcycles from a variety of eras dating as far back as 1930.  The book itself features the author's many essays accompanying the photos, expressing deep love and celebration of vehicles. If you can relate to such a feeling, the contents are surely to be enjoyable. If not, it might prove enlightening and offer a new perspective on the machines that carry you across the streets.
The personality: He loves fast cars and speeding down the ECP at 3a.m. in a mean machine that he has pimped out. He also has a strange fondness for single malt whiskies, cigars, and the World Cup.  
—
A Great Party: Designing the Perfect Celebration by Bryan Rafanelli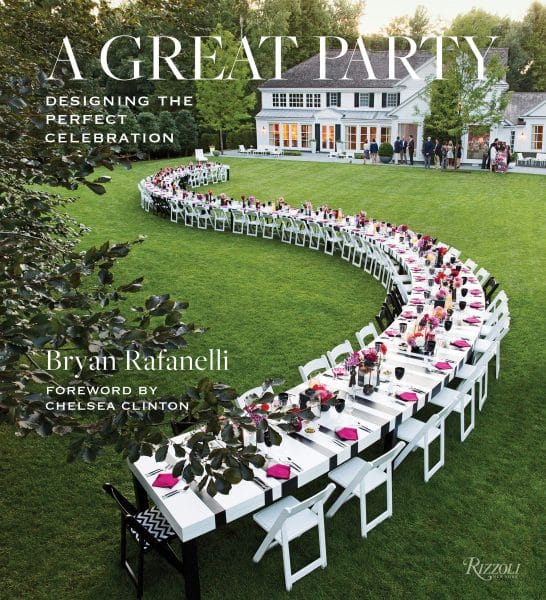 If you're someone who prides themselves in offering a good time and hosting a memorable gathering, leaving this book out on your table gives the immediate impression of someone who puts a lot of thought into what goes into making an excellent party, not to mention someone who is meticulous about details in arrangement and interior beauty — getting everything just right.
The author, renowned designer and founder of Rafanelli Events, explains his ideal principles when it comes to hosting great parties — highlighting all the most important things to look out for (examples include the art of plating and floral arrangements) while also showcasing the real-life preparations that went into big-time parties that occurred at real charity events, weddings, and state dinners in America.
The personality: He is scarily meticulous when it comes to organising house parties — the perfect playlist, dinner setting and hor d'ourves. He might also be a Virgo. 
—
Achille Salvagni by Achille Salvagni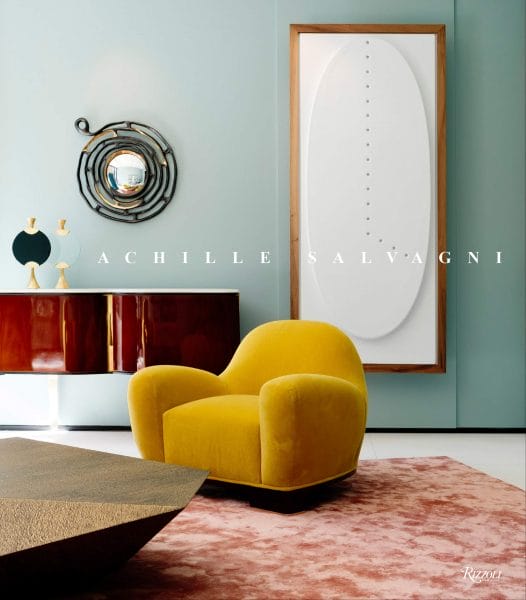 Show off your artistic interest in architecture and interior design with this monograph by the famous, Italian designer who has developed projects for residential buildings, yachts, and luxury apartments. While Italian architecture might be considered noveau-riche in today's context, Salvagni proves that it can also be modern by playing on the Italian's love for pops of colour and sumptuous textures.
The book features a thematically arranged series of the author's artistic projects over the past 17 years, along with chapters that delve into the specific themes of craftsmanship, colour, the harmony of furniture, and other related topics.
The personality: He skips the usual chain furniture stores and zeroes straight away into the great big world of designer furniture. A $3,000 lamp? He"ll take five of them.  
—
Bejeweled: The World of Ethical Jewelry by Kyle Roderick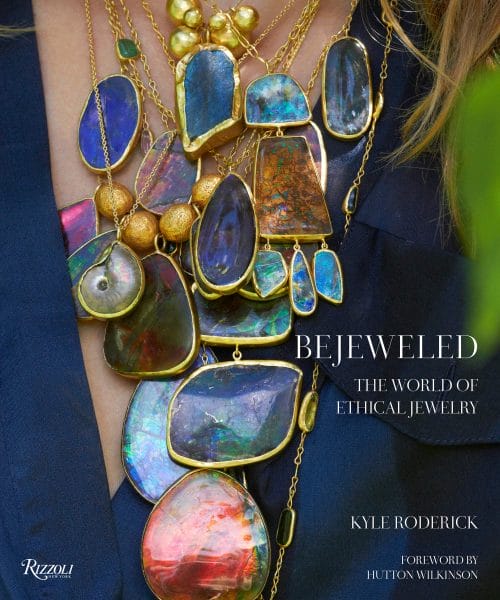 An insightful book that covers not only the beauty of jewels themselves but the ethics involving mining and sourcing of stable jewels alongside other related politics. If you show off this book on your table, you tell others that you have interests and a deep understanding of the ongoings of the world at large instead of claiming you're #woke because of social media.
The contents of this book feature many photos of individual hand-carved gemstones whether on their own or worn by celebrities, while also featuring an examination of how jewellery in of itself is becoming a more sustainable and greener luxury in modern times.
The personality: Before the rise of turqoise jewellery worn by yoga bros and David Beckham, he was already wearing sustainably sourced ones in Vietnam.
—
Chocolate: Recipes and Techniques from the FERRANDI School of Culinary Arts by FERRANDI Paris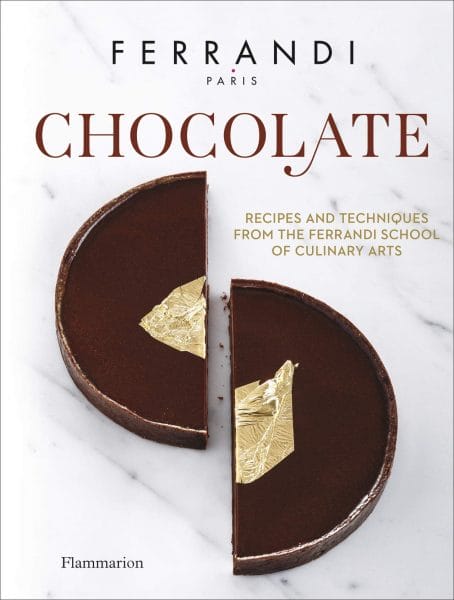 Written by the FERRANDI Paris school — opened in 1920 and internationally renowned — this book is a complete course in all things chocolate. From making adjustments and flourishes to anything using the sweet ingredient, the tome also contains over 100 whole recipes for sweet treats like molten chocolate cake and much more.
For beginners, the book recommends simply glazing fruits with chocolate (be warned, it's almost akin to a science experiment) and for experts, well, flip to page 87.
The personality: His heart is as big as his waistline — while his fellow diners head to the seafood or roasted meat line at the buffet, he is drowning his food in the chocolate fountain.
—
Mina Perhonen: Ripples by Akira Minagawa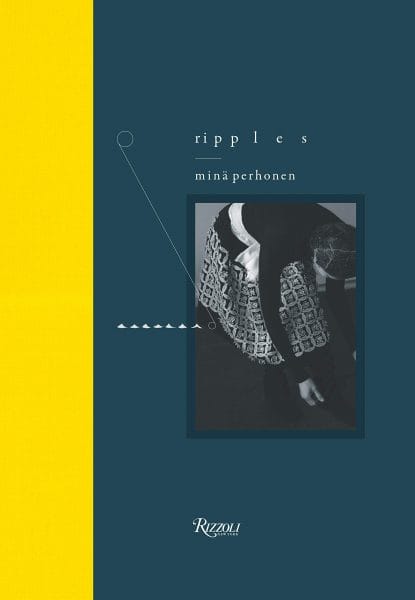 As far as books that cover fashion go, this one is more eclectic than most. Mixing together the sensibilities of Scandinavian and Japanese cultures, this book is a collection of all the most famous work put out by the fashion house, Mina Perhonen in the last two decades, written by its founder, Akira Minagawa.
Combining a variety of new photos and archival images, alongside many illustrations and accompanying commentary from veterans in the industry like Issey Miyake and Susan Brown, this is definitely a thought-provoking volume in regards to the world of fashion.
The personality: He has conquered the brands from stores like Dover Street Market and now, he's wearing brands that the layman cannot pronounce.
—
Phoenix: Liberté, Égalité, Phoenix! by Thomas Mars and Deck d'Arcy and Laurent Brancowitz and Christian Mazzalai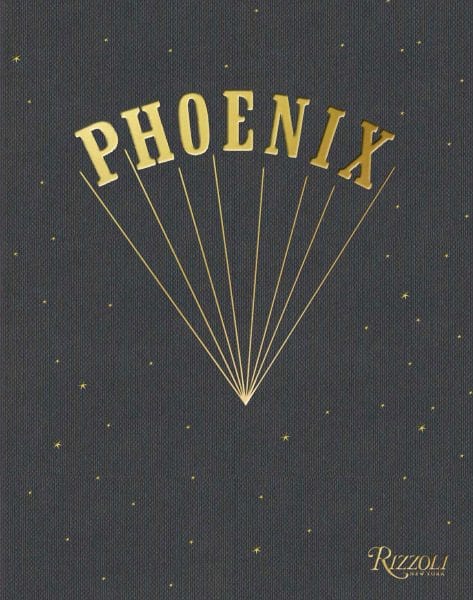 There is more than music than just the newest, popular hits on the radio according to the French. This book, in particular, focuses on a specific aspect of indie rock history by prominently featuring the French indie-rock band Phoenix. It covers various anecdotes and interviews since the band's inception in 1989 all the way to 2019 after many of their successful Grammy sweeps.
Accompanying the lush scenography of the book is an oral history of the Phoenix's journey in their own words — perfect for hardcore fans of the band.
The personality: His wardrobe is a rotation of flannel shirts, raw denim and Timberland boots. He also has a history of wearing eyeglasses without lenses. 
---