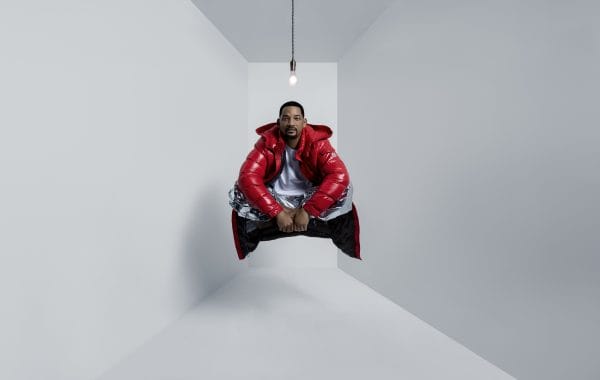 Moncler is no stranger to having some of the globe's most famous stars wearing their pieces. Stranger Things star Millie Bobby Brown loves the oversized Bandama jacket, actor Daniel Sharman is a fan of the biker-jacket influenced Terray jacket, and rapper Drake is rarely seen without his 80s-style Maya jacket. The latest face of the Italian house, best-known for its down jacket, might come as a shocker to some due to actor and producer Will Smith's dissociation with fashion — the Fresh Prince of Bel-Air who's a two-time Academy Award nominee, GRAMMYs winner, award-winning film producer, bonafide philanthropist, father of two talented children and a loving husband to Jada Pinkett-Smith.
Will Smith is a big fan of chess and philly cheese steaks. He's also apparently a fan of Moncler's iconic puffers.
Titled "Genius Is Born Crazy" (fyi, the hashtag is #GeniusIsBornCrazy), the crazy refers to the genius evolution of Moncler from their introduction of the humble sleeping bag and performance skiing gear in '52 to their global domination as a metropolitan staple and the pushing of the puffer jacket's limits through the power of designer collaborations. And if you're Will Smith, you'd understand crazy too — his films are popular in Guantanamo Bay (prisoners are apparently very into Fresh Prince of Bel Air), he's been reported as a Rubik's cube genius (seriously, search for Will Smith Rubiks Cube 2006 on Youtube) and no one can say that his parenting habits are conventional.  "It's an honour to have Will Smith, in his first advertising fashion campaign, embracing our "crazy" idea to celebrate the genius hidden everyone," shared Remo Ruffini, chairman and CEO of Moncler.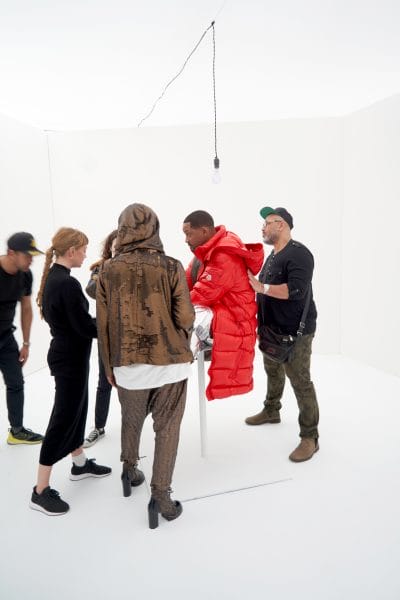 The campaign may be crazy but the merits of a Moncler jacket aren't, we humbly suggest you make it your next cool-to-cold weather option.
---