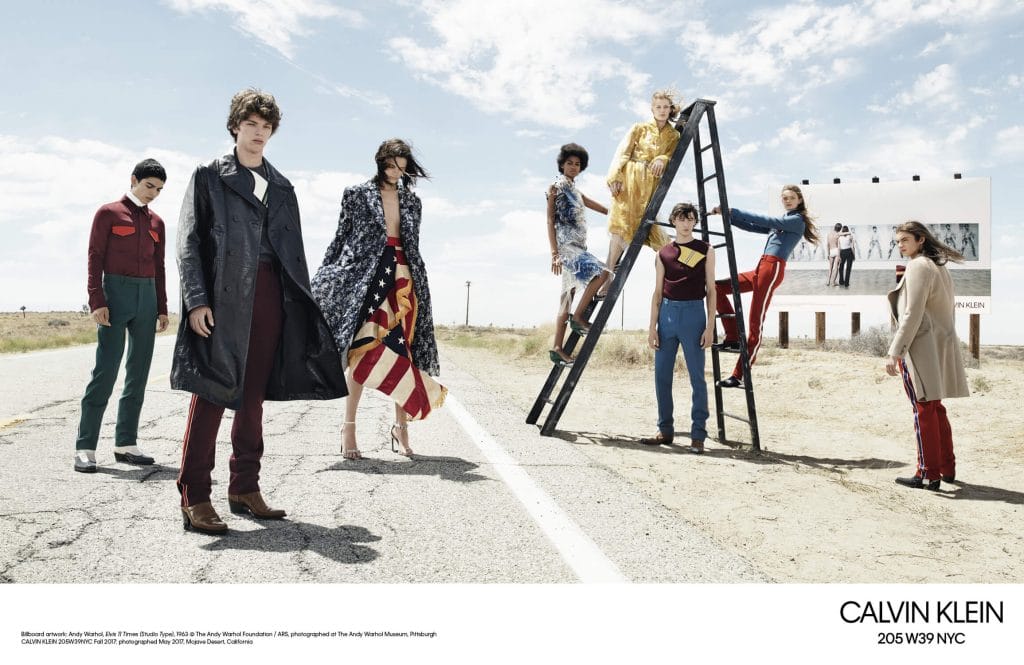 Calvin Klein has unveiled Raf Simons' first ready-to-wear campaign for the label, and once again the Belgian designer surprises us by breaking all the rules of what we have come to expect from the iconic American fashion house.
Named after Calvin Klein's recently rechristened ready-to-wear line, the 205W39NYC Fall 2017 campaign is shot by none other than longtime Raf collaborator Willy Vanderperre and is set against the vast landscapes of California's Mojave Desert: dry, barren — definitely not uninspiring.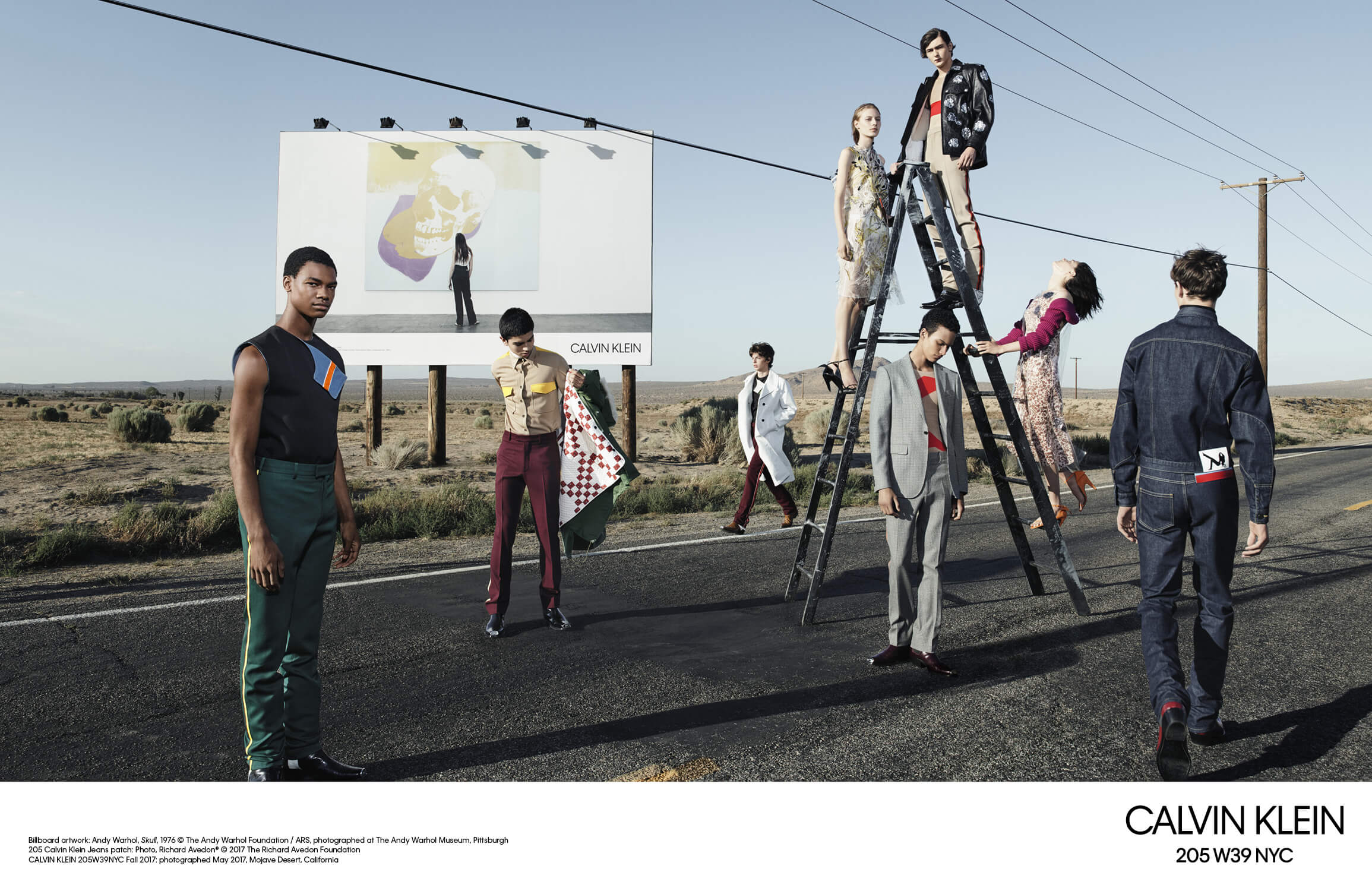 Not when the desert is populated with 22 models — including familiar faces such as Dylan Christensen and Luc Defont-Saviard who previously walked for Raf's highly-raved debut Calvin Klein show — decked in the brand's Fall/Winter 2017 collection in all its plastic-coated, colour-blocking glory.
Band uniforms, Western wear and sharply tailored suits in red, white and blue colour the campaign with an overarching American theme as a nod to the brand's heritage. Speaking of heritage, the campaign also introduces the Calvin Klein Jeans Established 1978 line — the new label for Calvin Klein's signature denim pieces and jeans. Pieces from the line also feature a special patch of Brooke Shields' silhouette from her iconic Calvin Klein Jeans campaign in 1981, as a celebration of the brand's history.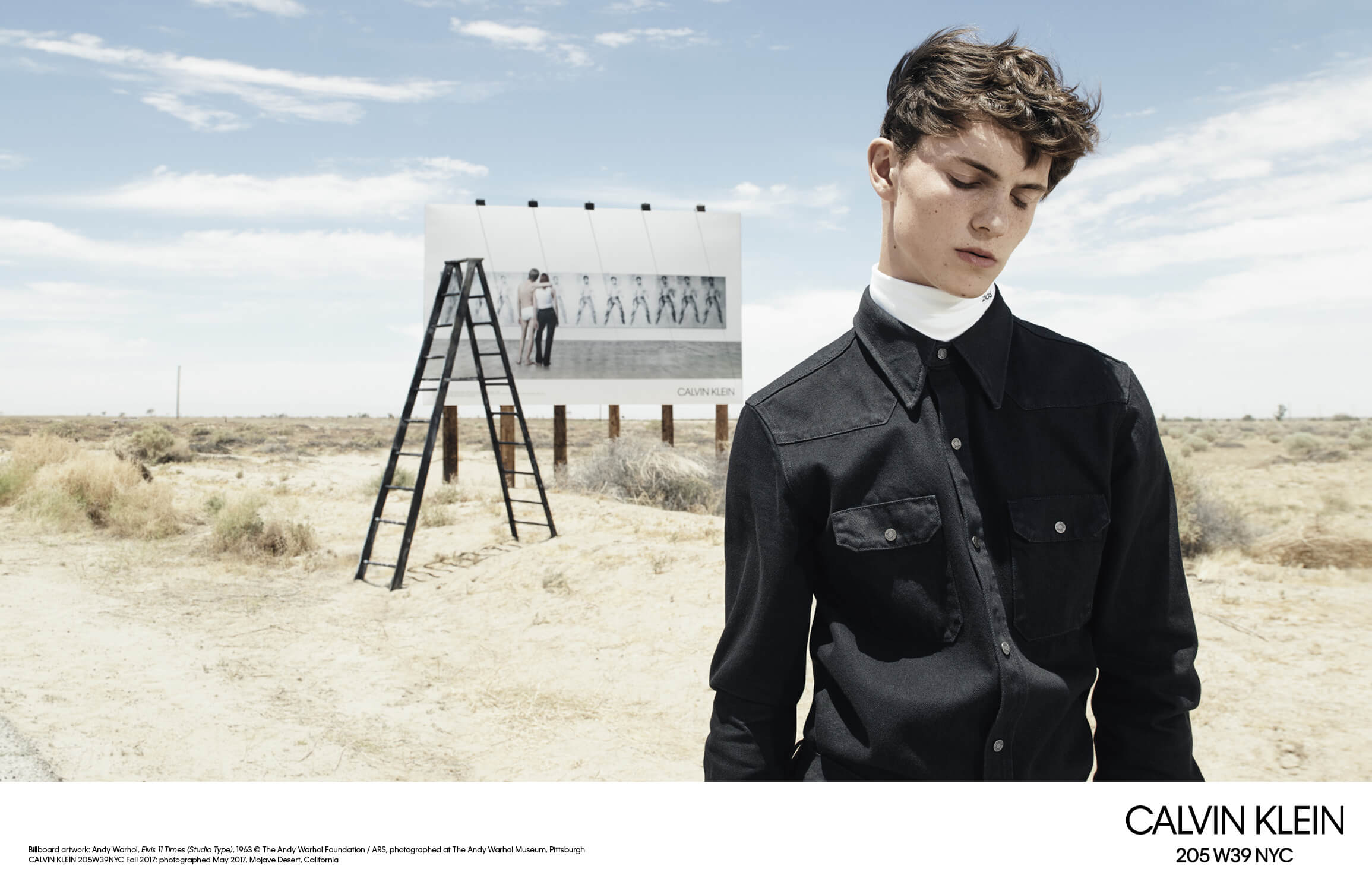 The Fall 2017 campaign also revisits Calvin Klein's more recent past: amidst the Californian plains are giant billboards plastered with the brand's American Classics campaign from last season. Featuring models gazing at artworks by Andy Warhol and Richard Sterling, the campaign which had heralded Raf's arrival to the brand now acts as a point of reference in the new campaign to explore the outsider's view of America, as well as the divide between what is real and imagined. 
---