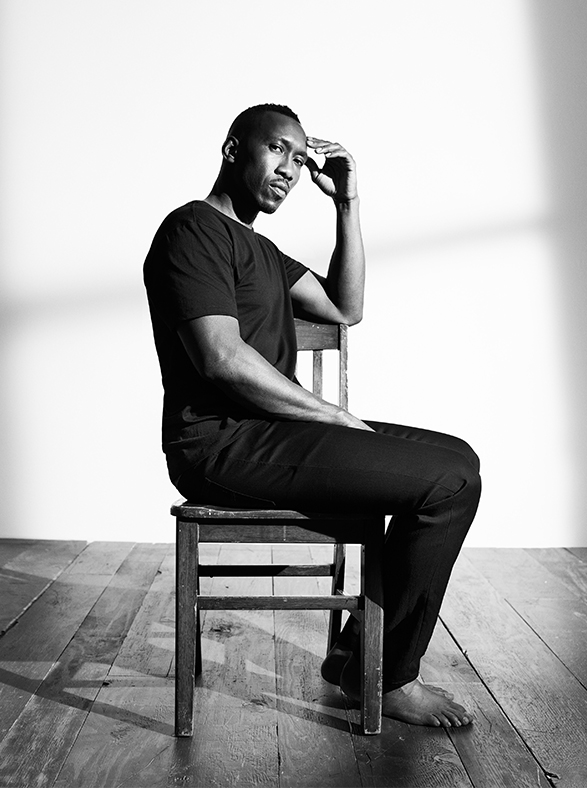 The cast for the Oscar's Film of the Year, Moonlight gets up close and personal with Willy Vanderperre's camera for Calvin Klein's Spring 2017 Underwear campaign.
"Even after the performance is over," says Mahershala Ali a few days before he would receive an Academy Award nomination for his role in Moonlight, "I realize that you still have to service it. I'll be in a coffee shop and someone will come up to me and just open a vein… Telling me how this struck a nerve for them, what their experience was. And I really try to be present for that. I'm really thankful for that."
It is the beginning for these four phenomenal actors — Mahershala, as well as breakout newcomers Alex Hibbert, Ashton Sanders, and Trevante Rhodes — whose profoundly brave performances made Moonlight this year's tour de force movie. With the attention and opportunities that will now come their way, Mahershala, Alex, Ashton, and Trevante can step into the light and properly annouce themselves to the world. And of course, Willy Vanderperre's Calvin Klein camera.
On the set of the campaign shoot, as the day was coming to an end, and knowing that his group of friends and colleagues were soon to part, Mahershala looked around and said, "It's only a shame that this isn't a franchise. It would be so great to get everyone back together." They all laughed. But he went on. "I did have the idea that we do a prequel, though," he said. "It'd be called Sunlight."
Read the rest of the interview on the official Calvin Klein website. http://www.calvinklein.com
---