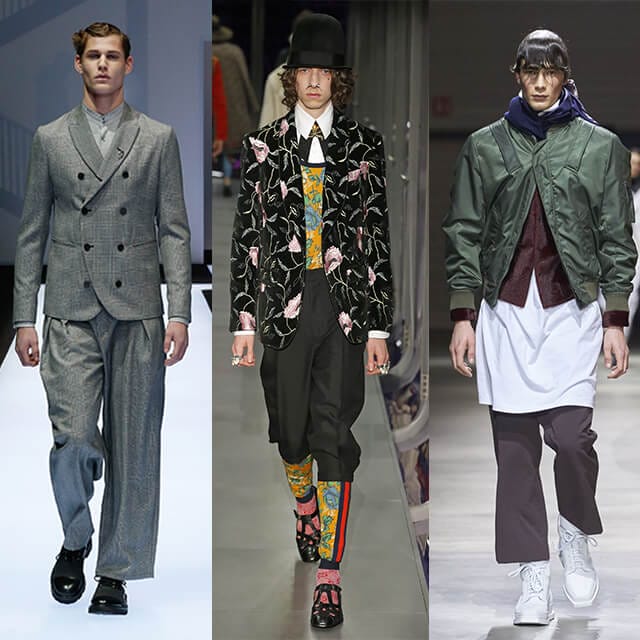 Well-cut, tailored garments thrive in the menswear market as must-have staples in a man's wardrobe. What's new in Fall/Winter 2017 are hybrid styles accompanied by minimalist, visionary styling. In short: We no longer associate tailored garments with form-fitting clothes. 
Menswear designers have challenged traditional tailoring forms by revisiting elements from the retro era, adopting materials such like Velvet and Corduroy, while preserving an underlying classism by reworking premium fabrics, incorporating a sporty sensibility, or playing with volume and proportion.
Volume tailoring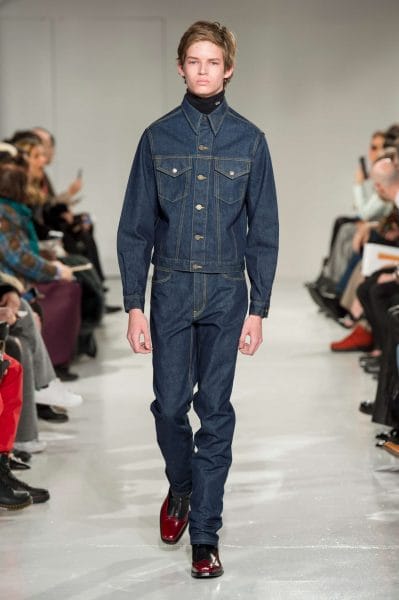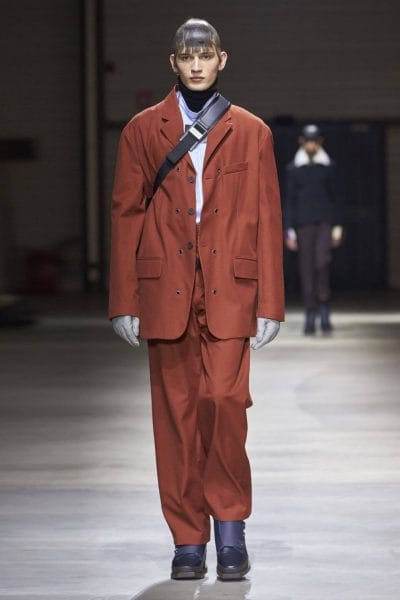 Relaxed, over-sized tailoring styles graced the runways with brands such as Emporio Armani, Calvin Klein, Kenzo, Balenciaga and Martine Rose embracing looser silhouettes. Menswear designers are experimenting with the drape of the fabrics, from denim to wool and twills.
Sports sensibility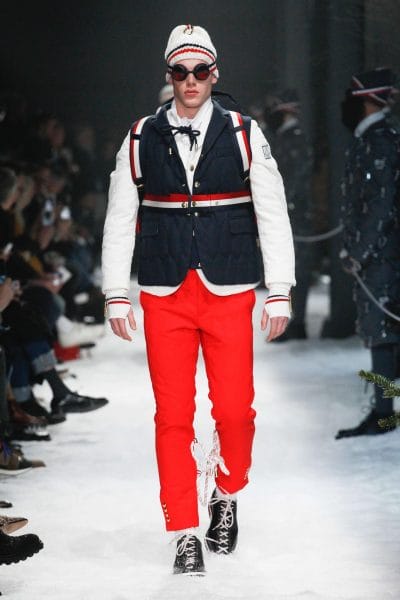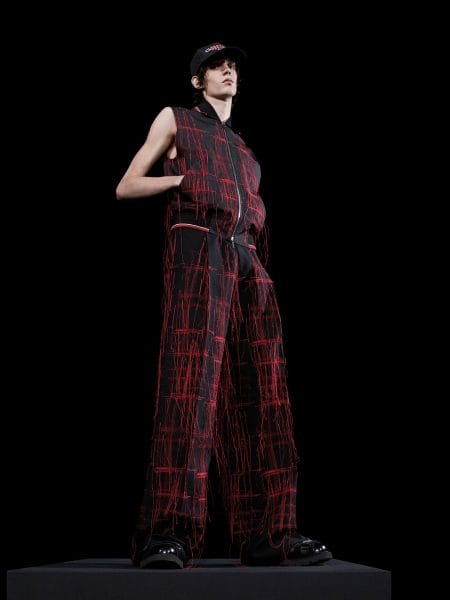 The sporty suit of FW2017 evolves into a sophisticated and timeless form. High-performance, utility-themed collections are backed by labels such as Moncler, Kenzo, Dior Homme and Prada. Elastic bands on cuffs and necklines, accompanied with sport-trimming details on jackets and hems add to the sports aesthetic.
Modernism meets velvet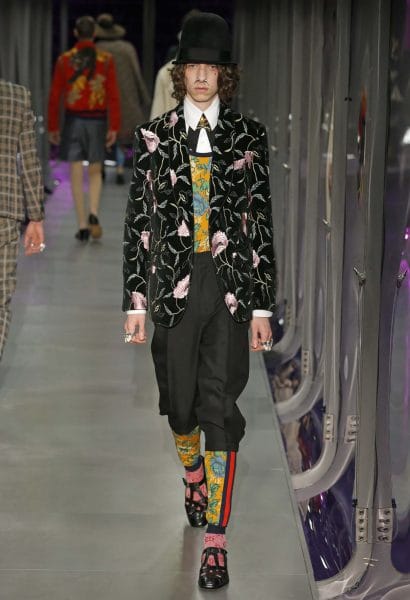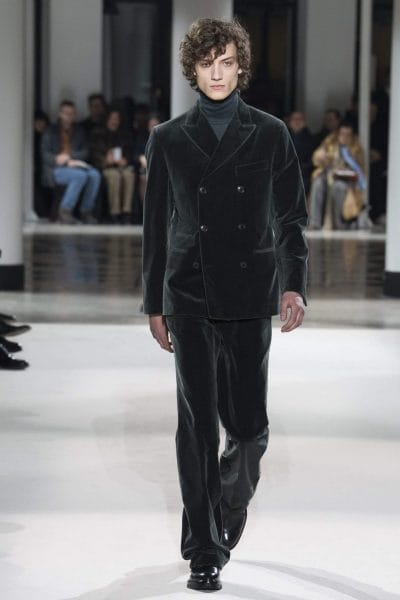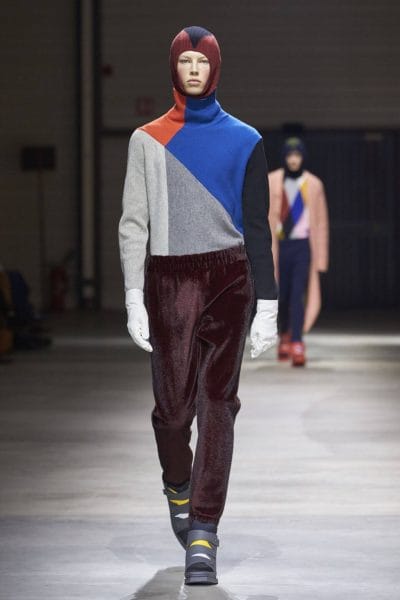 Whether or not consumers are ready for the woven tufted textile to hit the retail floors, the luxurious Renaissance fabric is trending this Fall season. With the support of big brands such as Gucci, Hermes, and Kenzo, the fabric injects an edgy feel to the suit look.
---