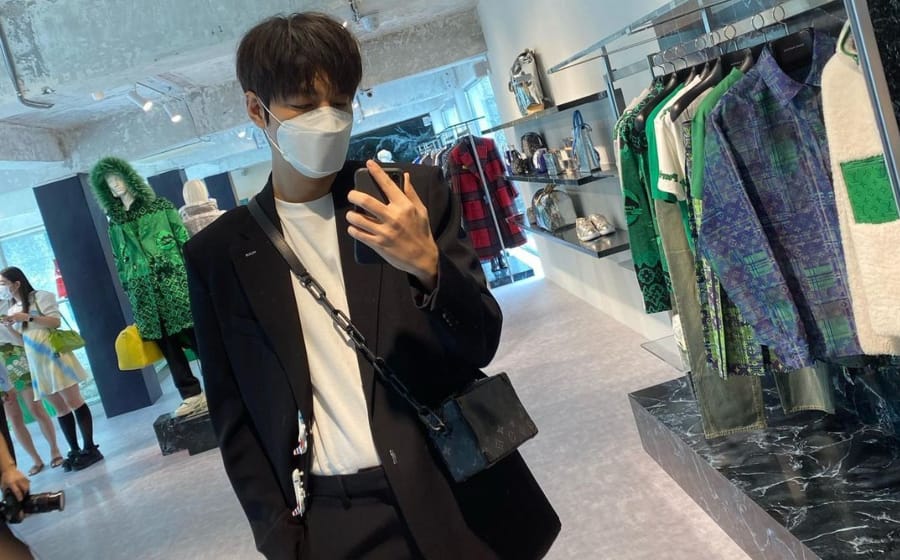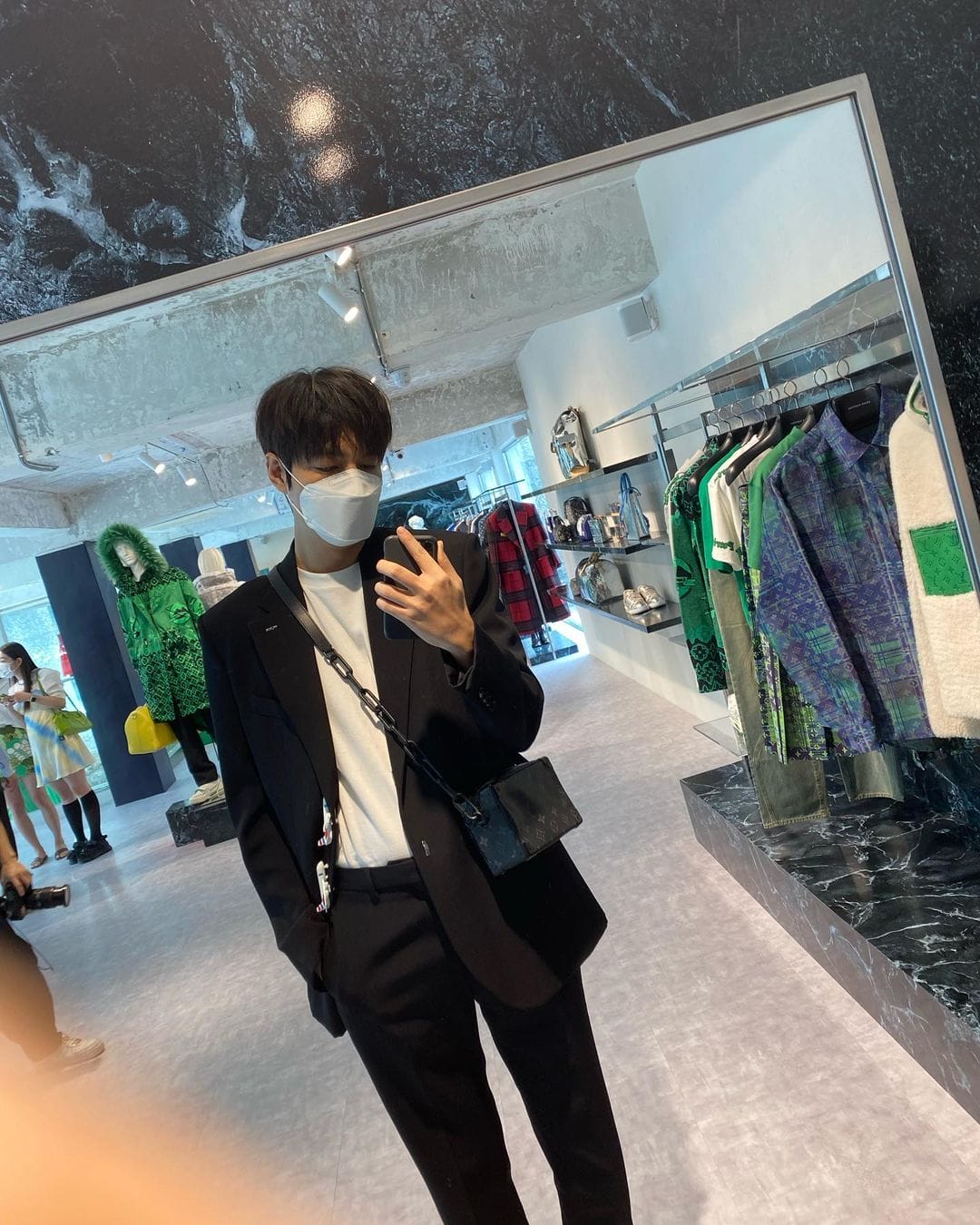 Photo credit of this selfie, @ActorLeeMinHo 
This season at the Men's Spring Summer 2022 shows, it's a treasure trove of fits you're gonna wanna dip your toes (or torso) in for the months to come. We've covered the appeal of thigh-skimming shorts (twice, in fact!), the raucous attitude of the early noughties, and the remixes of what makes a House relevant today.
However, today's celebrity story isn't a professional PR-email popping up hot in our inboxes and neither does it come with a long list of credits. It's all about the simple act of a selfie in 2021, best demonstrated by Korean actor Lee Min Ho.
—
View this post on Instagram

The thing about the selfie in 2021 is to keep it casual. A selfie is only one if you're actually taking a photo of yourself, these are just the rules of our socially-distanced times. And Lee Minho gets the rule of the selfie. A staged shot (you can't go wrong with an oversized mirror), an interesting background (few things come close to an architectural wonder than any structures by Louis Vuitton, even a temporary residence in Seoul) and something worth flaunting. In this case, it's the Louis Vuitton soft trunk in Lee Minho's selfie that does the talking for him.
—
View this post on Instagram

What is the most important lesson that this selfie by Lee Minho can teach us? It's to live your best life, regardless of where you are. You could be at a press presentation with an army of paparazzi or you could simply, just be hanging out with your friends in a gelato store. Each moment is worth a click of the camera. Pro tip though, the real props use their volume control.
Once you're done with this story about the secret of a selfie ala Lee Minho, click here to catch up with our June/July 2021 issue. 
---