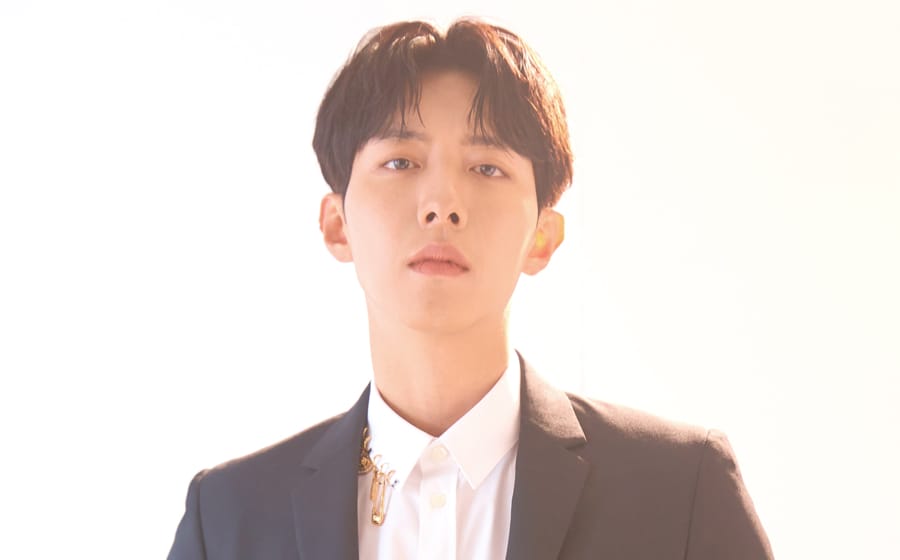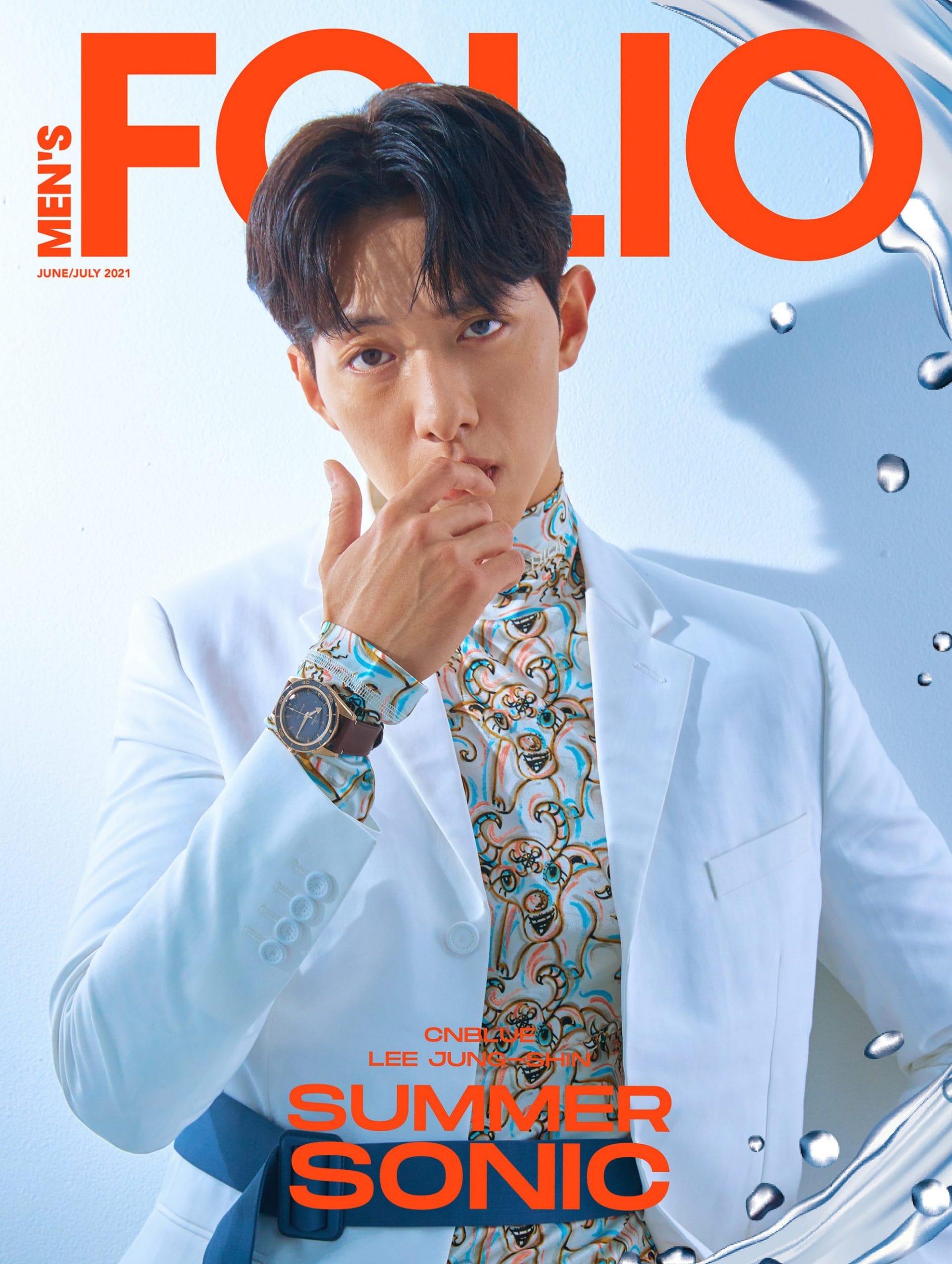 Lee Jung-Shin is wearing an Omega Diver 300M Co-Axial Master Chronometer 43.5mm in ceramic case with rubber strap.
What comes to mind at the thought of a music band's bassist? Underrated and unappreciated is the tune faced by the four-stringed instrument players, yet unbeknownst to many, they are the foundation for their bands. The bassist's role is to support the rest of his bandmates and the line between a supporting and secondary role is thin, distinct and often misunderstood.
Flea of Red Hot Chili Peppers, one of the most acclaimed bassists, once said "The stronger that the bass can support other instruments, the more the other guys can shine… As a bass player, you're laying the foundation, you're making the bed, you're giving the ground for everyone else to dance upon."

—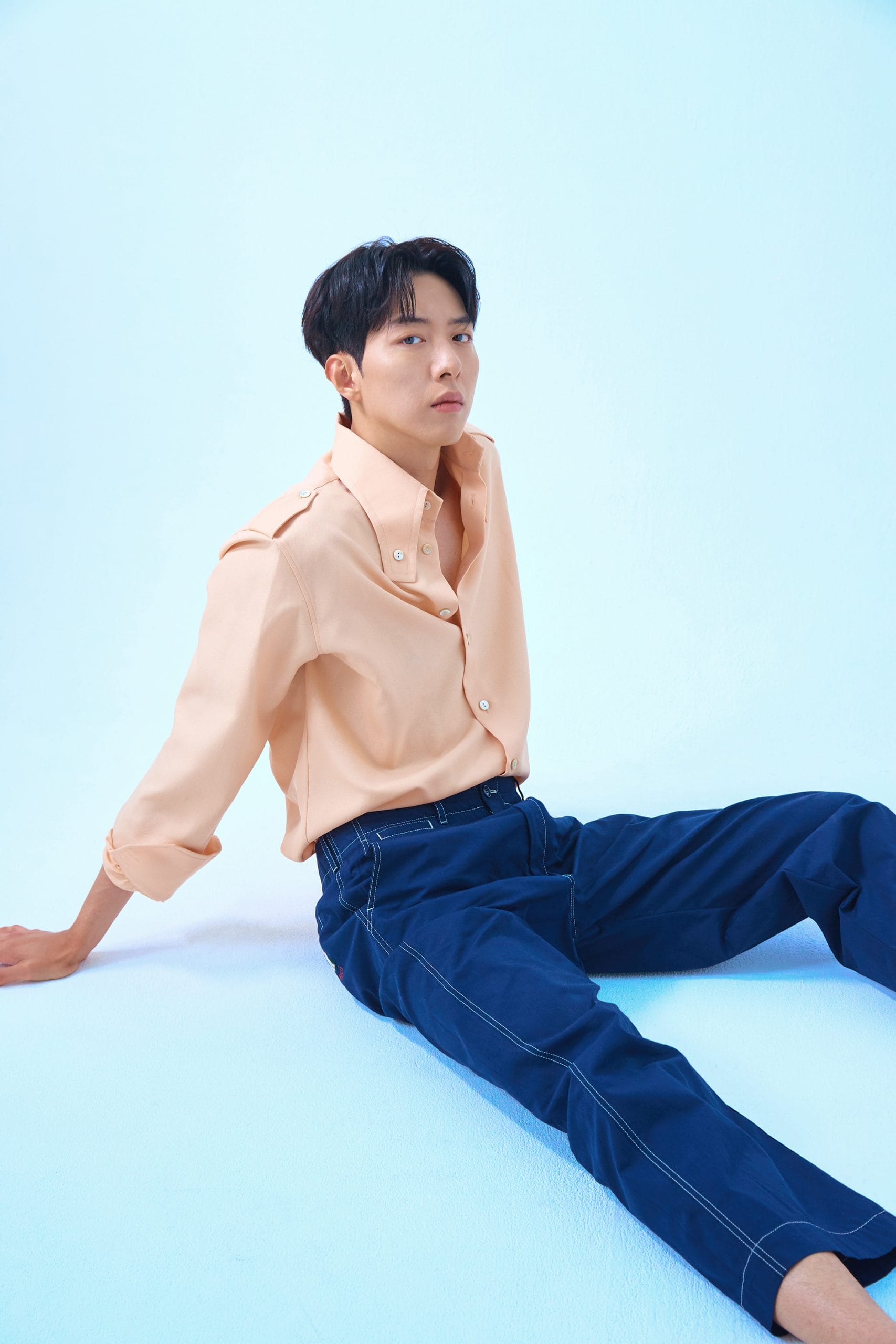 Lee Jung-Shin is wearing Gucci Cotton shirt, cotton pant
Though most of the attention naturally gravitates towards a band's frontman, the spotlight for this issue is on CNBLUE's bassist and rapper Lee Jung-Shin, whose grounding presence has allowed the South Korean pop rock outfit to shine even brighter after a tumultuous end to 2019.
The departure of a band member invariably changes the dynamics of the band, yet Lee and CNBLUE have their sights set firmly on the future with their most recent single release "ZOOM" in May 2021 after their comeback album "RE-CODE" in November 2020.
"There was not much difficulty with recording "RE-CODE", and rather than comparing it to our earlier music, we're just doing our best at the time," shares Lee.
—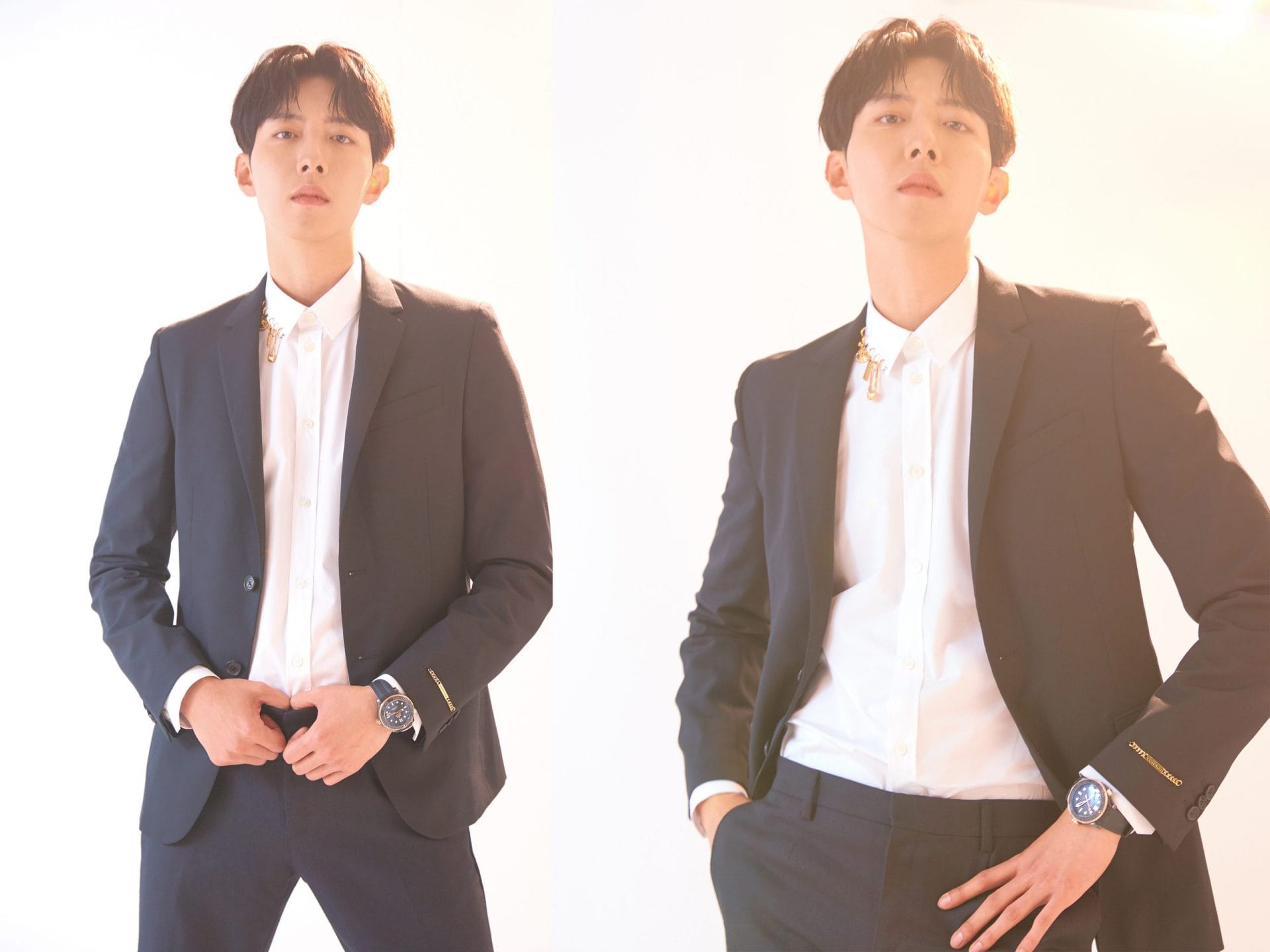 Lee Jung-Shin is wearing Omega Diver 300M Co-Axial Master Chronometer 43.5mm in ceramic case with rubber strap; Versace Wool jacket, cotton embellished shirt, wool pants
"RE-CODE" was released on the back of the band's completion of national conscription and after a three-year hiatus. Naturally, many would be curious about Lee's time and experience in the military especially being a celebrity.
"It would be a lie to say that military service wasn't hard, but I've gained something from it — that is the preciousness of the people next to me. I think this period naturally fixed some relationships to a certain point. I've also had enough time to look back on myself."
Not long after Lee's time in the military, COVID-19 lockdown ensued. One can only imagine the restlessness and frustrations of going into enforced isolation after going through a period of regiment.
—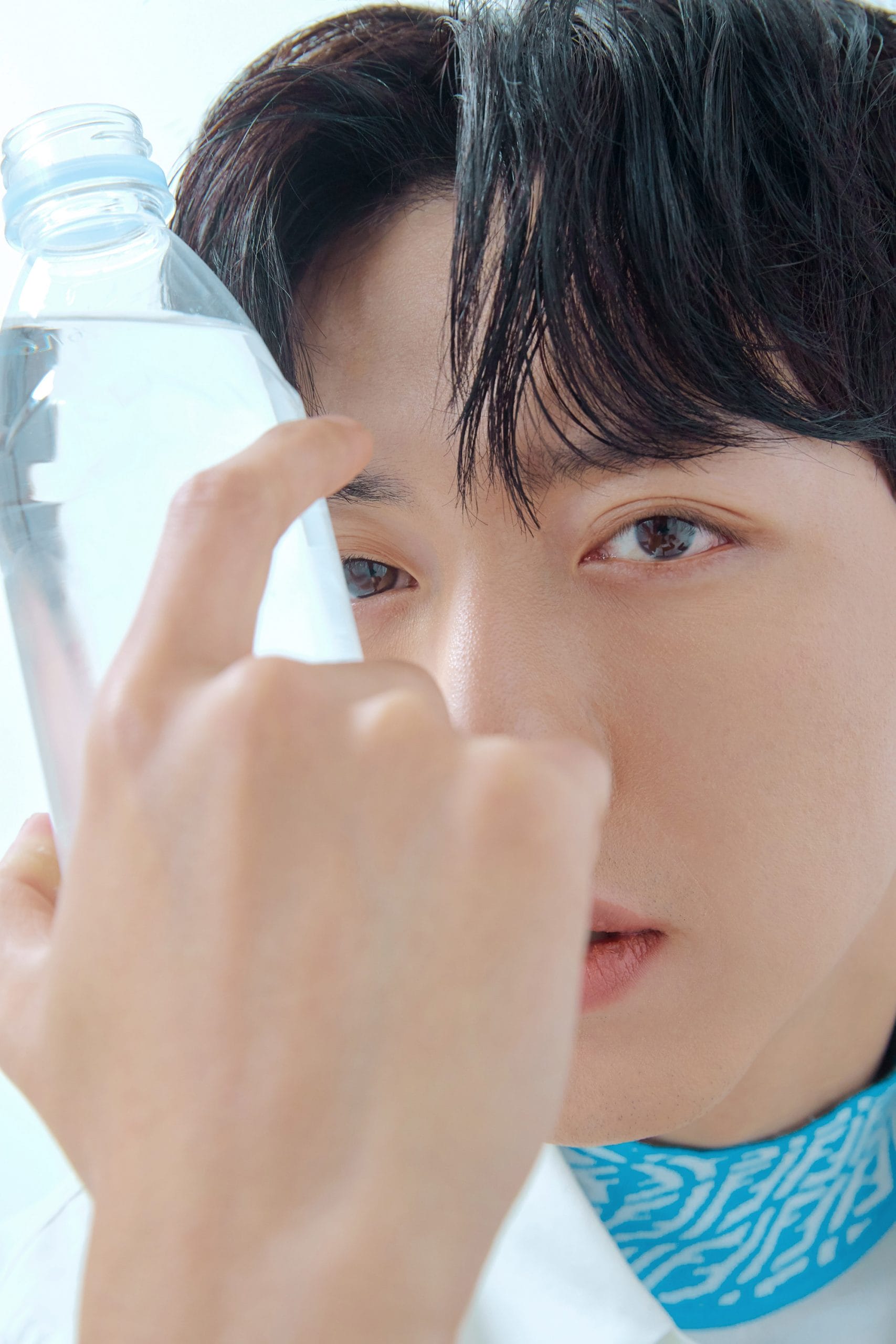 Lee Jung-Shin is wearing Fendi Vertigo cotton overshirt, polyester-blend turtleneck sweater
"I think I lived accordingly rather than dealing with it [lockdown], I never imagined that there would be another limitation such as COVID-19 aside from being limited by discipline in the military. Honestly, I still feel stuffy and hate it but I try to think positively and live my life."
"Because of COVID-19, I became interested in interior design for my house. I used to care a lot about fashion but now, I'm becoming comprehensively interested in the lifestyle aspect. It's a bit more difficult to study and I have become a little bit particular which drains and tires me out at times."
—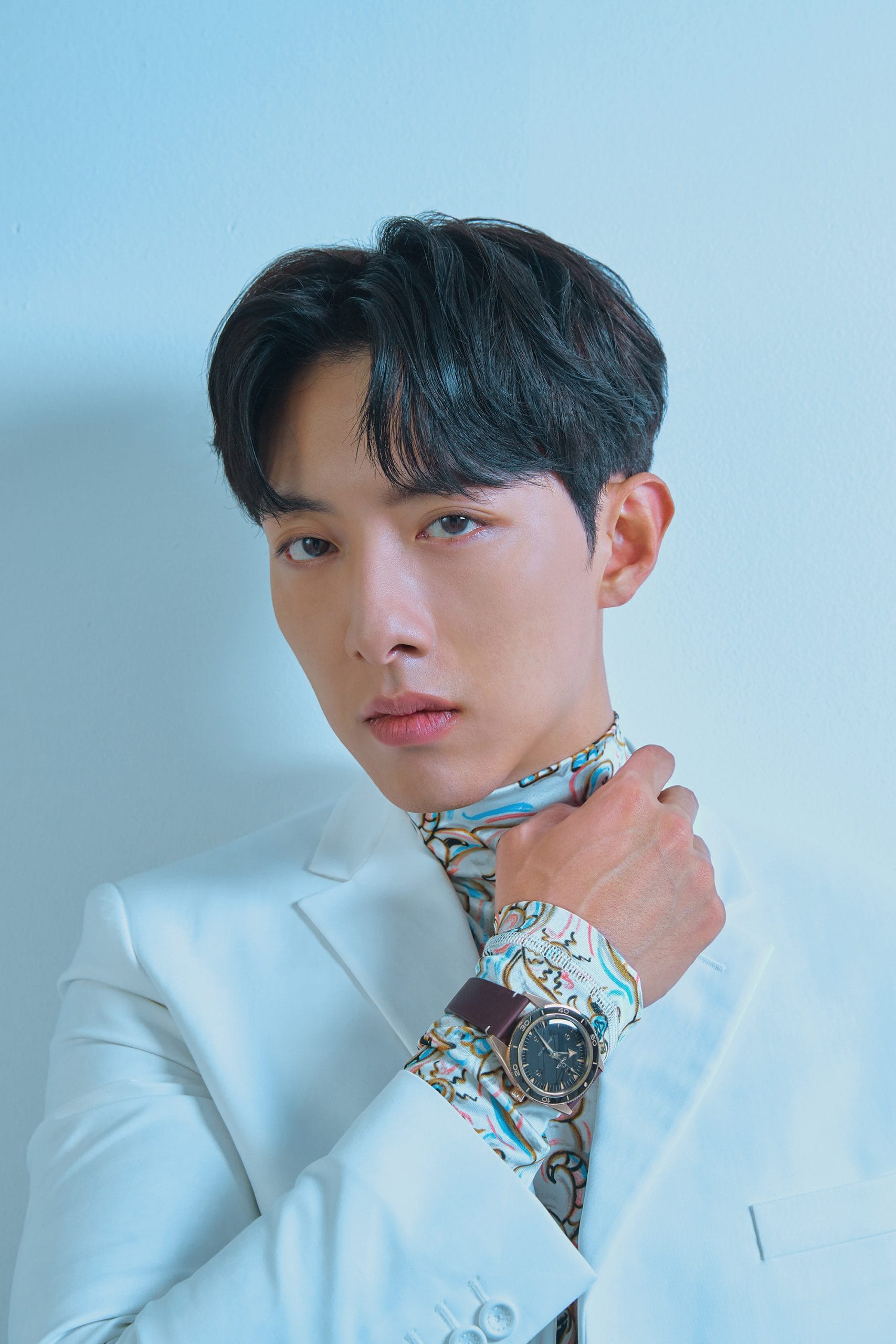 Lee Jung-Shin is wearing Omega Seamaster 300 Co‑Axial Master Chronometer 41mm in bronze gold case with leather strap; Dior Men Wool jacket, technical jersey mockneck long-sleeves T-shirt
"To all CNBLUE fans, I feel the same way about how you feel about COVID-19. At times like this, you may feel down or depressed. Don't think too deeply and do what you like. For example, I watch dramas, movies, listen to my favourite songs loudly, and talk to my loving family. Sometimes I do puzzles that I have never done before in my life. Why don't you do something you've never done before? If you look deeper with your family and friends, you might feel at ease."
With Lee and fellow bandmate Kang Min-hyuk turning 30 in the coming months and band leader Jung Yong-hwa two years their senior, Lee acknowledges a shift in the music style of CNBLUE, as if it was coming of age.
—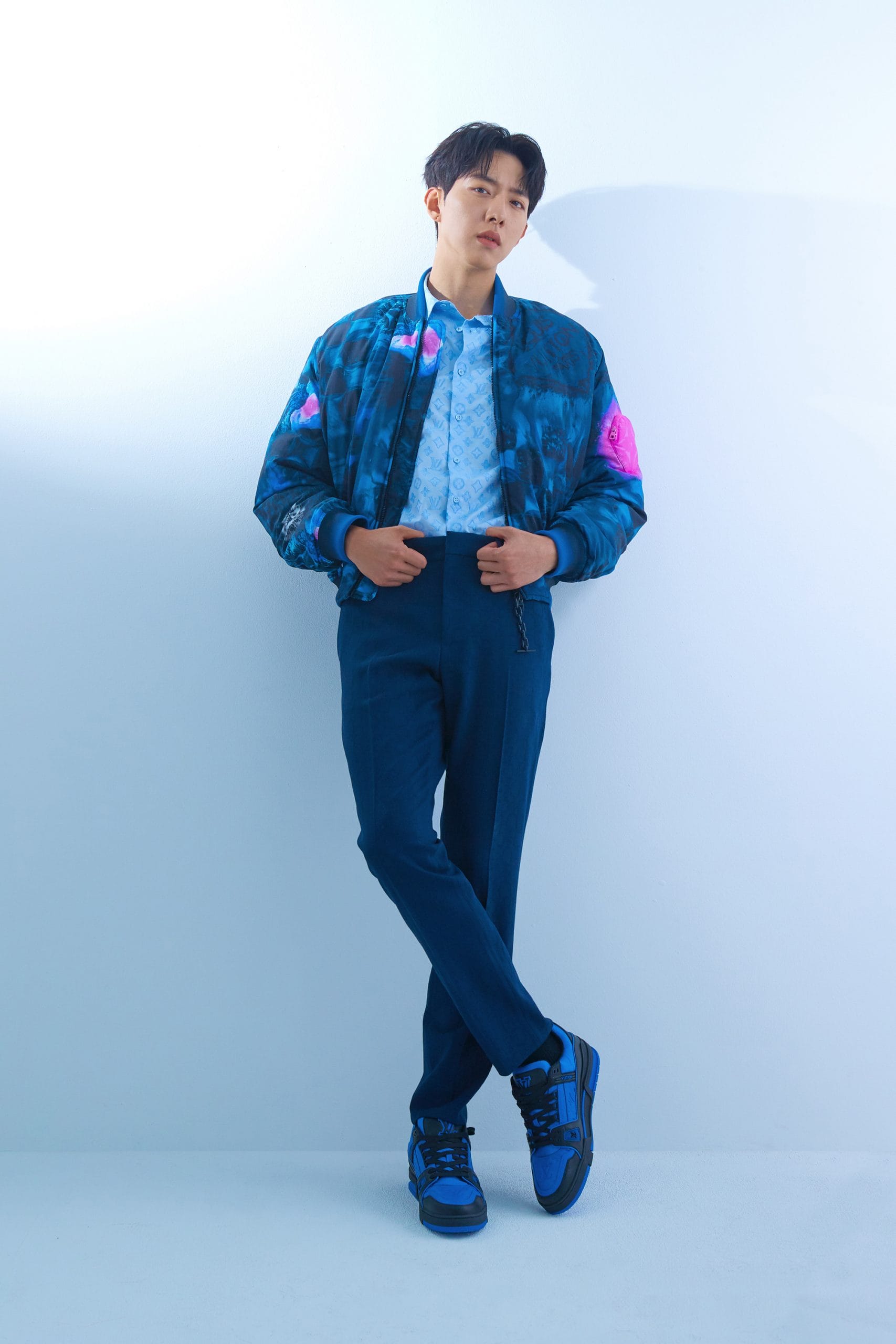 Lee Jung-Shin is wearing Louis Vuitton Polyester-blend jacket, cotton monogram shirt, wool pants, leather sneakers
"We've [CNBLUE] gone through changes and it's great to show a mature music style," shares Lee on his favourite song from "RE-CODE". "I like "Then, Now and Forever" the most. It's actually the first time having a ballad as the title track."
The song, co-written by Jung expresses emotions and feelings of continuing to live their daily lives without their loved ones. A stanza of the translated lyrics read — At the beginning and the end of the day \ Now, in the strings of goodbye \ Tied together, tangled \ Like a knot — while blue, also associated with sadness is used starkly in the music video.
"We released "RE-CODE" after a long period of waiting and actually, there are some regrets. It's a shame that we couldn't meet our fans face to face due to COVID-19. I think the most memorable experience was the fun video call fan signing event where I was able to see the fans."
—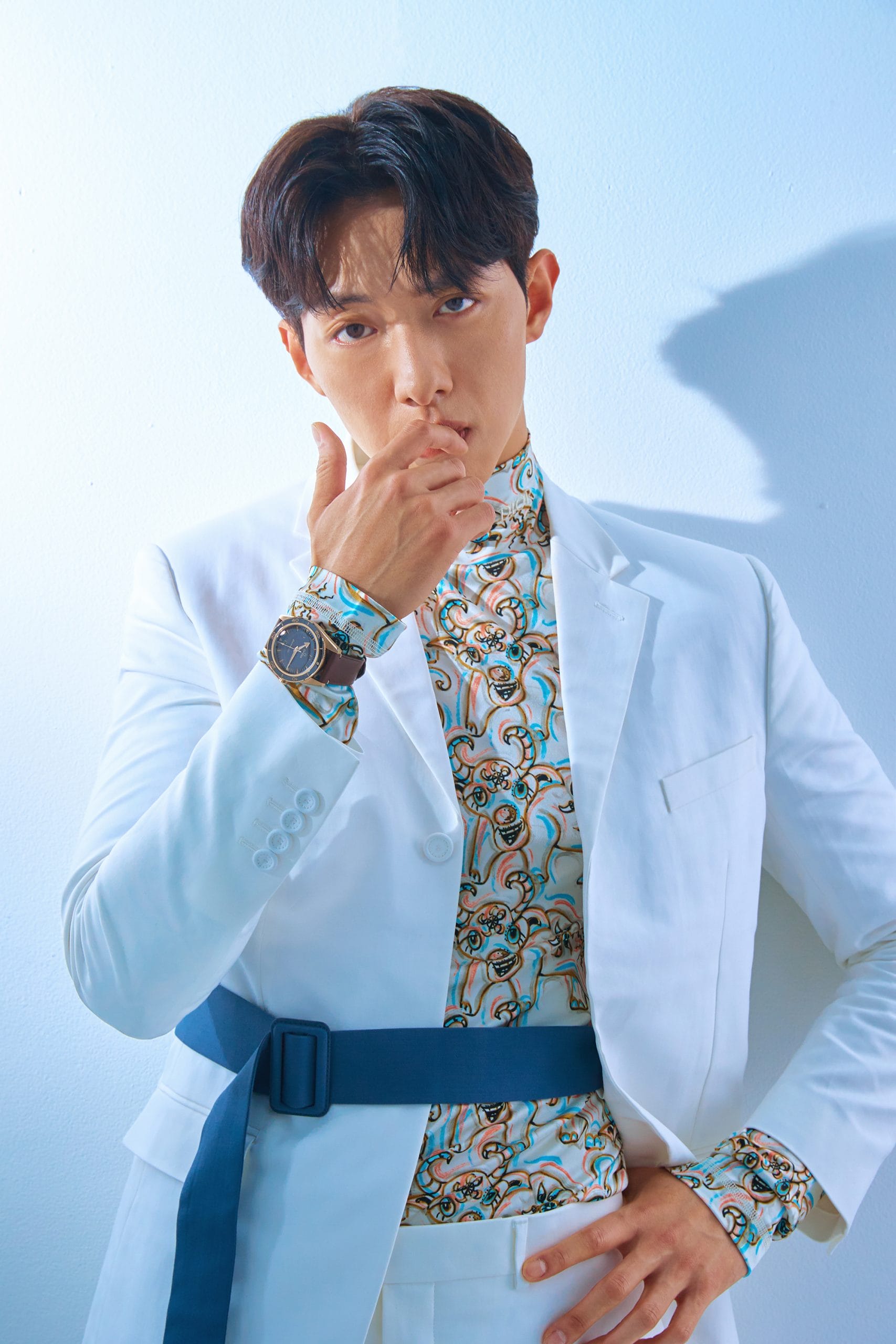 Lee Jung-Shin is wearing Omega Seamaster 300 Co‑Axial Master Chronometer 41mm in bronze gold case with leather strap; Dior Men Wool jacket, technical jersey mockneck long-sleeves T-shirt
"I just want to be a cool guy when I turn 30," shares Lee when his birthday comes in September. "I've always wanted to be over 30 but now that I'm getting there, it just feels like there is no big difference from my 20s. I feel like I need to have more responsibility and weight in life. I'm also trying to be more serious."
"I'm trying hard to come back with a good album and a good drama," remarks Lee as his latest drama project Summer Guys recently concluded its airing in April. The drama revolves around four young men and women with different personalities aiming to revive an old cocktail bar on the beach.
"I play the role of Sun Woo Chan in the drama. I'm not a fan of alcohol but I reckon my character is like a dry martini. That will be for you to check if I'm right! [Laughs]"
—
Lee Jung-Shin is wearing Bottega Veneta Wool jacket, cashmere blend turtleneck sweater
"I practised a lot while preparing for my role in Summer Guys. Sadly, we can't go on a trip or travel because of COVID-19 but I hope you'll get the vibes as if you are the one travelling to Jeju Island in Korea during summer.
"Summer is actually my least favourite season, I tan easily and it's sad to see my face burn. Let's all get through the summer by applying sunscreen! ❤"
—
Photography Yoo Young June
Fashion Direction Wilson Lim
Sittings Editor Choi Sung Min
Styling Yerin Lee, all about style
Grooming Jung Bo Young
Hair Park Mi Hyoung
Production Jeannie Ang
This story about Lee Jung-Shin first appeared in the June/July '21 issue of Men's Folio Singapore.
---