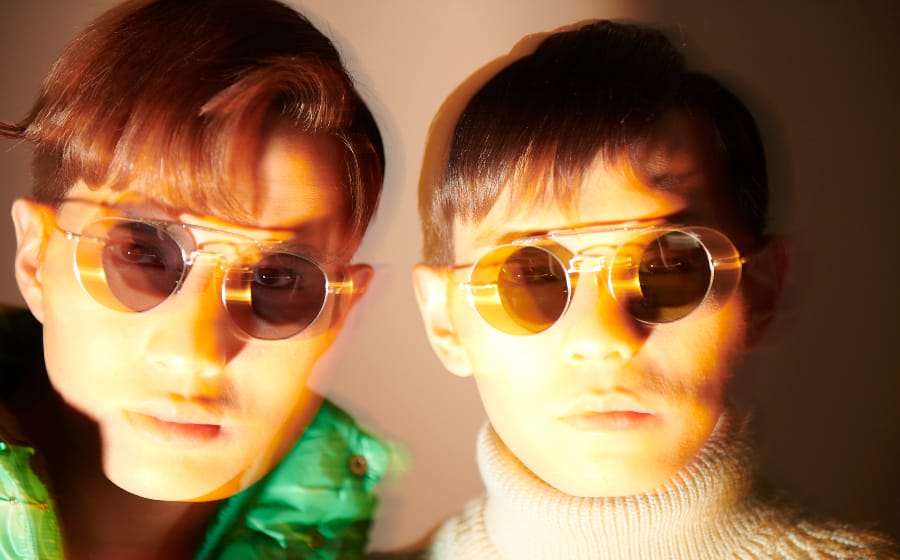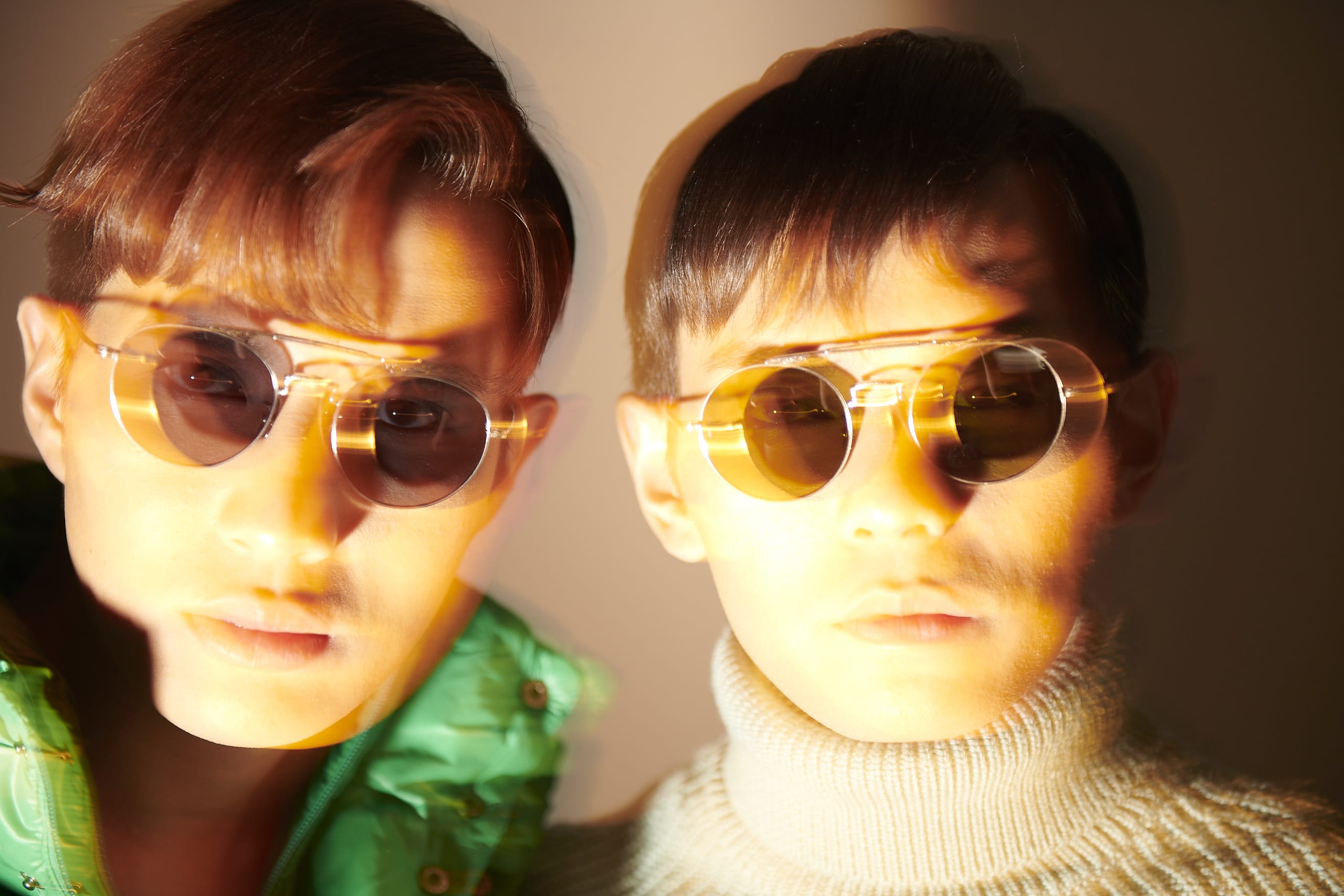 You may have seen the Hannibal Lecter-esque light up masks on your Instagram feeds recently, wondered what the fuss was all about and most importantly, if LED light treatments work. Spotted on the likes of Bella Hadid and January Jones, LED light therapy skincare is nothing new but these at-home devices have really blown up all over social media and beyond lately.
It's seen as a handy solution to keeping skin healthy and glowing in between professional treatments, especially at a time when we all have to do our part and staying in.
Light-emitting diode (LED) therapy purports to be able to treat acne, reduce inflammation, boost collagen production, improve skin texture, alongside a whole host of anti-ageing benefits — a remedy for all skin concerns, really. So it's no wonder celebrities and an increasing number of people have turned to these at-home treatments, given our usual beauty treatments at salons and spas are closed, as of writing.
But what is it, really? And do LED light treatments work? Here's what you need to know.
—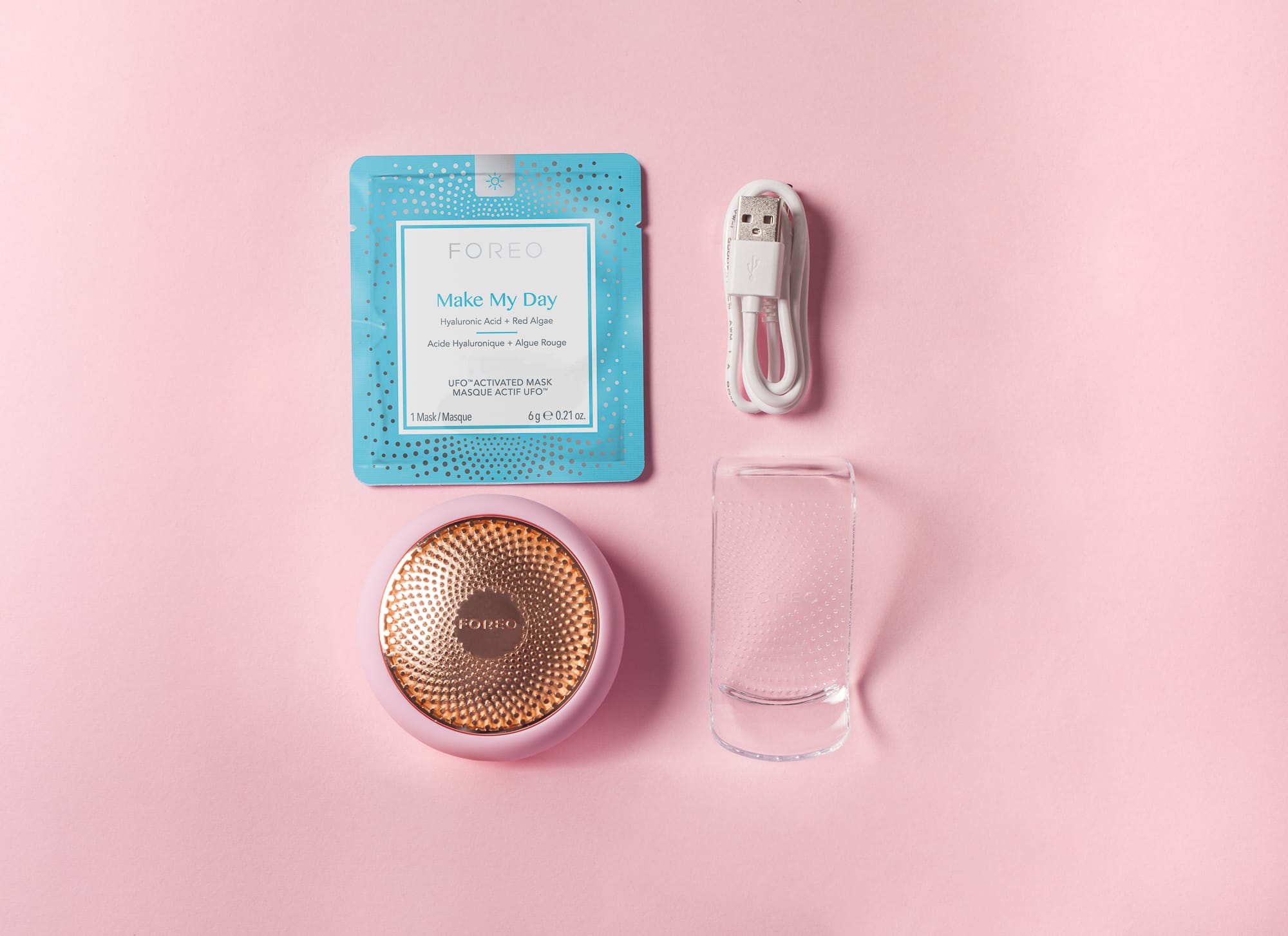 The Foreo UFO doesn't just infuse the mask essence deep below the skin's surface its cooling treatment also lifts, firms, shrinks the appearance of pores and reduces inflammation.
LED light therapy is a non-invasive facial treatment that uses non-thermal light energy of varying wavelengths to trigger your body's natural cell process and to accelerate the rejuvenation and repair of your skin, and helps in instances such as in diminishing fine lines and wrinkles, and more.
It is widely popular because it has no side effects, and has a strong medical heritage, being initially developed by scientists such as NASA neurologist Harry Whelan. Medical grade and results-oriented coupled with a strong celebrity following to boot, it's little wonder this nifty home device is all the rage right now.
—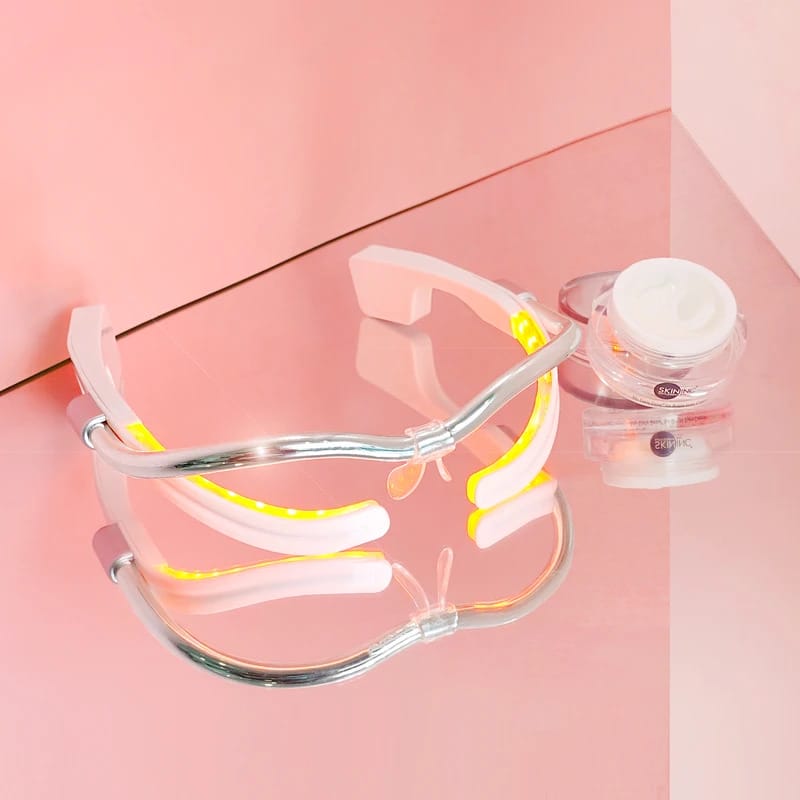 With the Skin Inc Optimizer Voyage Tri-Light glasses, three different lights promote radiance, reduce the appearance of dark eye circles and alleviate signs of eye fatigue respectively. 

The skin uses light as a source of energy to rejuvenate damaged skin cells. There are various kinds of LED facials, but the most common ones come in red or blue light. These different colours trigger different reactions beneath the epidermis, and penetrate the skin at varying lengths to target specific skin concerns.
For instance, red light stimulates collagen production, while reducing inflammation. It helps to strengthen skin, heal blemishes, repair sun damage, and improve scars. Blue light helps to clarify and balance skin, reducing acne-causing bacteria, and regulates oil and sebum production. Green light targets pigmentation, while yellow helps with wound healing.
Here, your skin cells respond in a similar way as to when they are exposed to Vitamin C or retinol, which prompts your skin cells to change or work harder, rejuvenating it in the process.
—
Yet another reason this nifty home device is so popular is its ease of use, and is well-suited for all skin types and colours. The Dennis Gross SpectraLite EyeCare Pro for instance, only takes about three minutes of your day — all you have to do is pop it on your face with an adjustable strap. Unlike Korean sheet masks, which contain liquid essences, there is no mess here, making it all that much easier to multi-task as you mask.
The frequency of use differs between products — some are to be used everyday, while others just a few times a week.
Just don't see an LED device as an end all and be all to your skincare. "An LED device is never going to replace your moisturiser or sunscreen, but you get maximum benefit by using LEDs and topical ingredients in conjunction," says Dennis Gross.
---