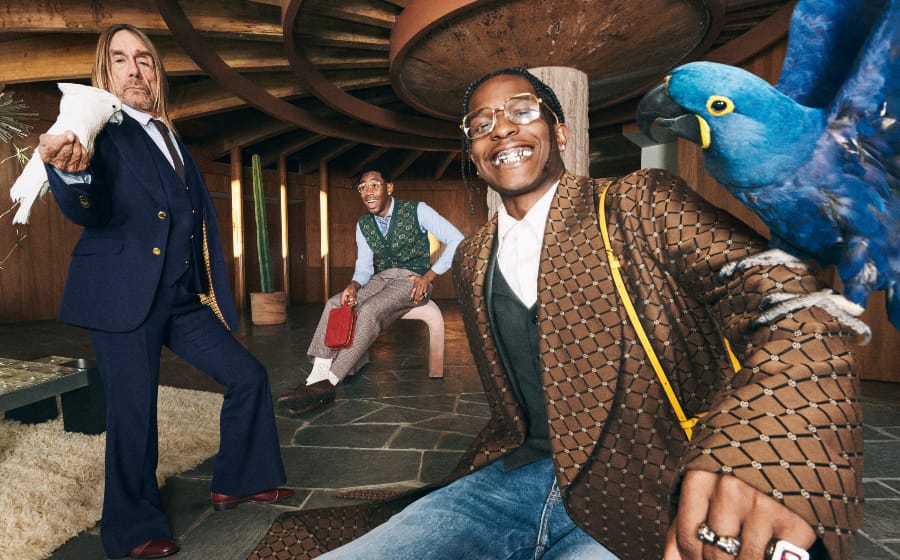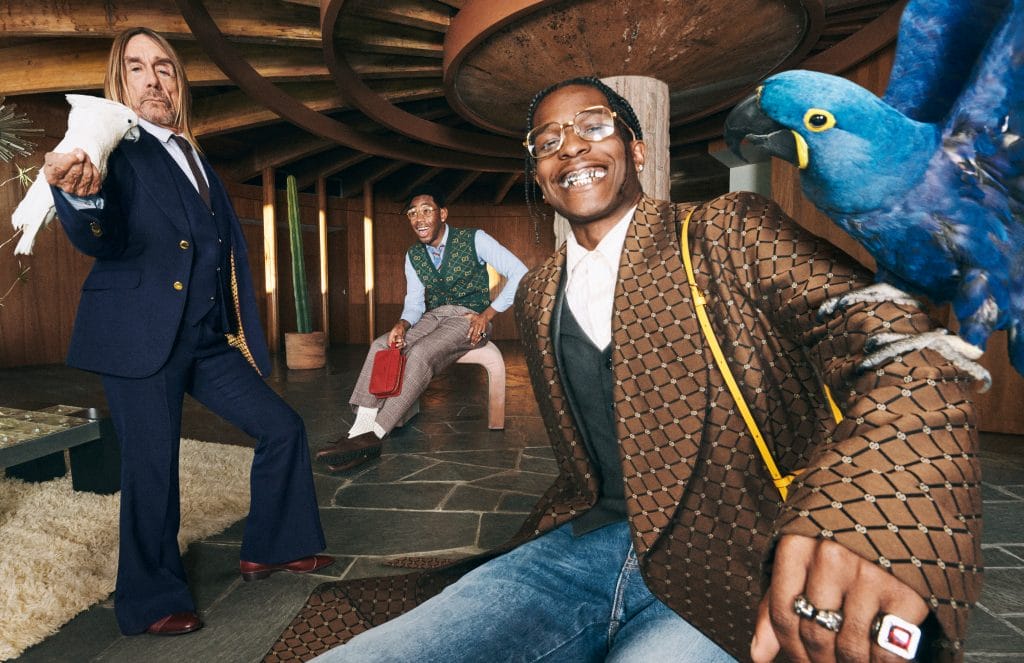 What does A$AP Rocky, Iggy Pop and Tyler the Creator have in common? If you've guessed "the kind of swaggery BDE bravado they have when it comes to fashion", then you're spot on.
Are we then surprised that the three men were casted for the latest Gucci Tailoring campaign — one that kicks gender conventions in the nuts while combining a feminine sensibility with retro menswear?
Not really.
—

Playing out like a film documenting the archetypical rock star lifestyle (talking to rare tropical birds, lounging around on a perfectly manicured lawn and cooking spaghetti…), creative director Alessandro Michele's vision for the Gucci Tailoring campaign isn't just to ring the cash register — which it will most certainly do.
"The result is a group campaign with three men who I believe had fun too. There is always this image of eccentricity, because they are in fact eccentric themselves. A certain type of fun is also portrayed and the idea of how one's obsession with appearances can create a kind of common ground that can become a sort of brotherhood. It was beautiful to see these three men together, seemingly different but very similar."
—
View this post on Instagram

"This is another chapter of this journey. With these campaigns, I am working on different ways of being elegant, and these three men embody this idea perfectly. I like to tell the story of elegance in completely arbitrary and unexpected ways. Perhaps elegance is something in the air that sometimes you are not even ready for. Male elegance can be unpredictable and strange."
—

As recent months have shown us that there's no wrong with wearing our ratty University sweat suits at home, the Gucci Tailoring campaign is here to remind us that leaving home is but a small part of the fantasy that comes with clothing.
If you stay ready, you ain't got to get ready. Shop the collection today here.
Creative Director Alessandro Michele
Art Director Christopher Simmonds
Photographer/Director Harmony Korine
Hair Paul Hanlon
Make-up Thomas De Kluyver
Talents A$AP Rocky; Iggy Pop; Tyler The Creator
—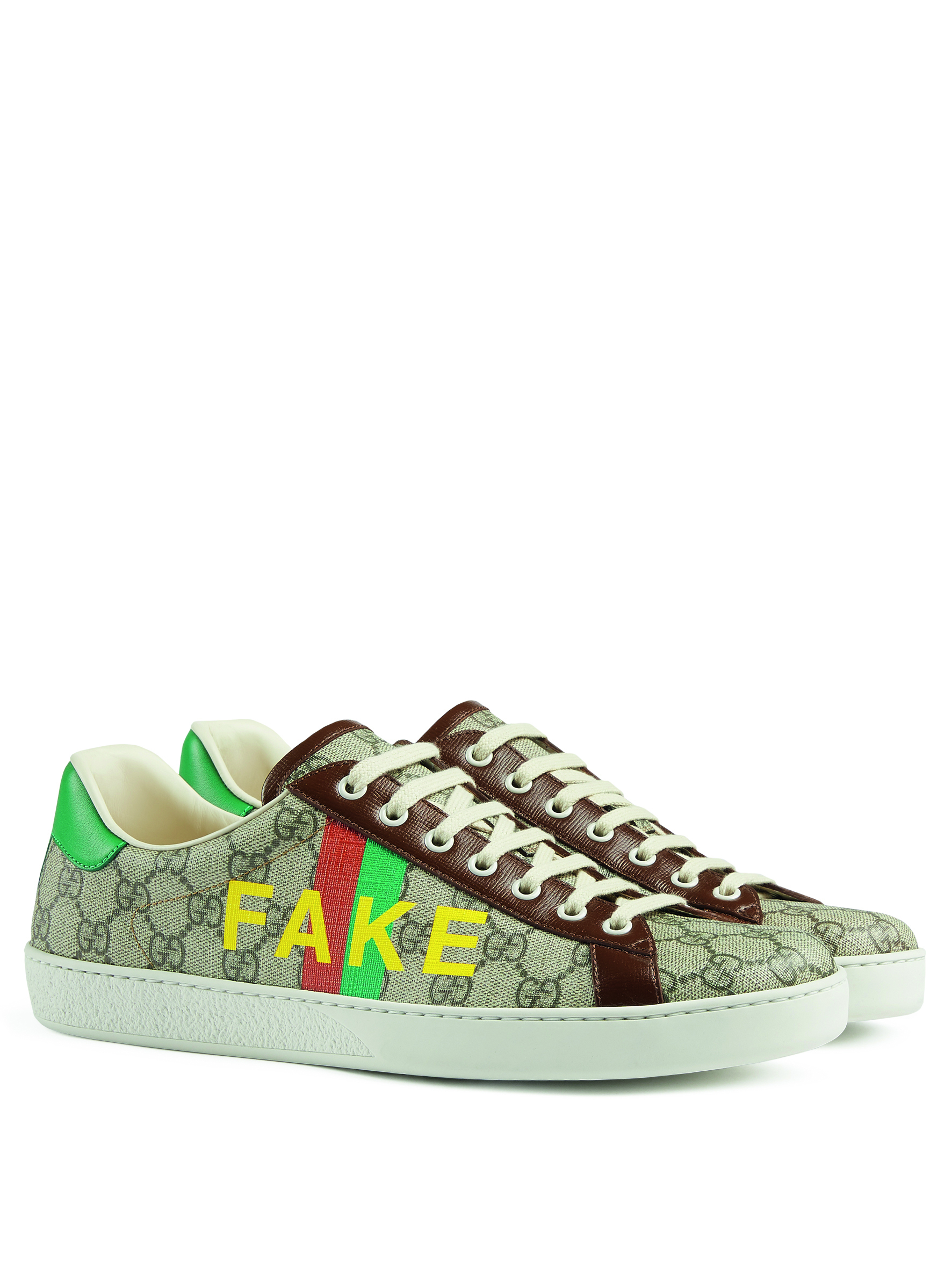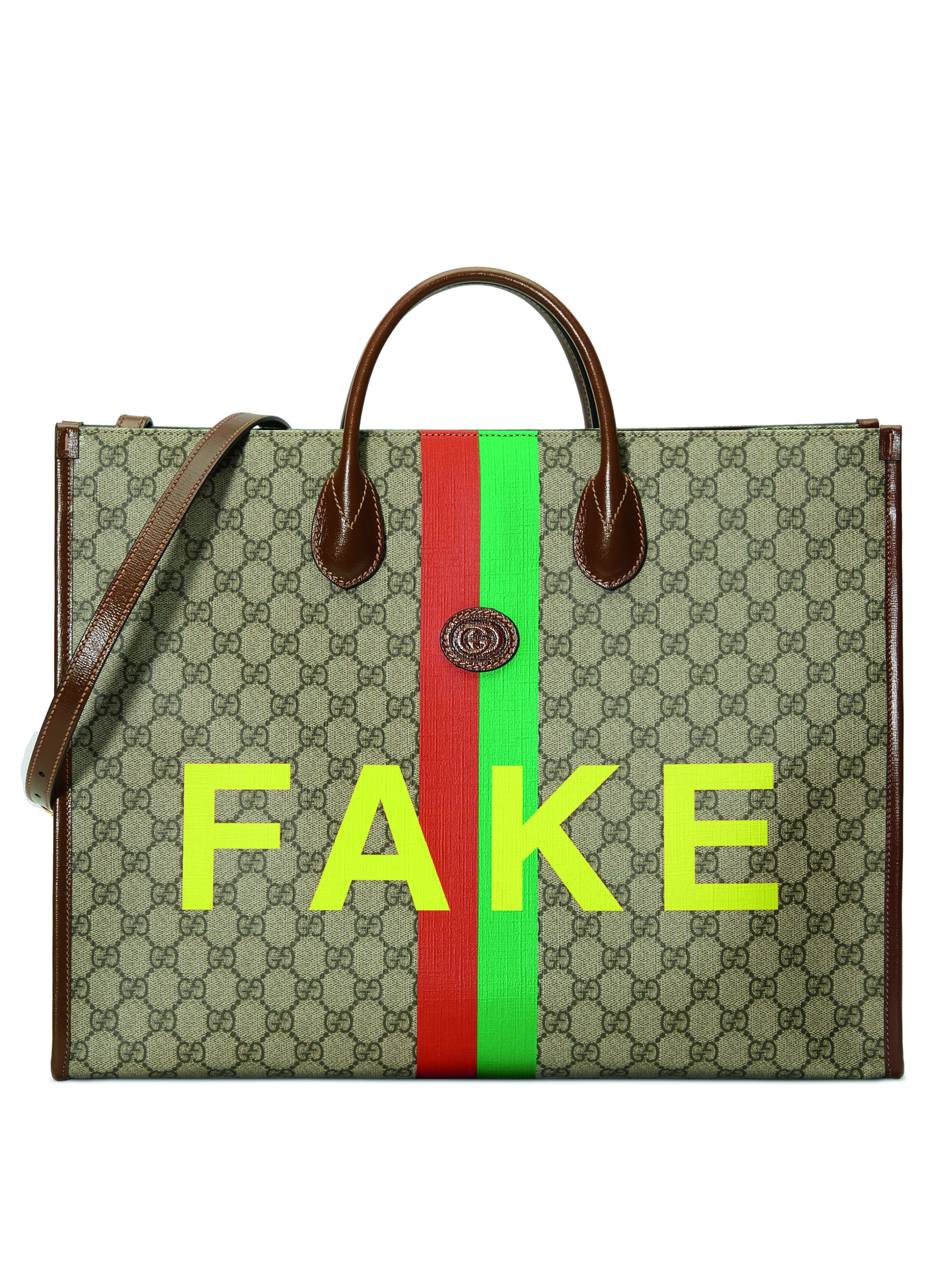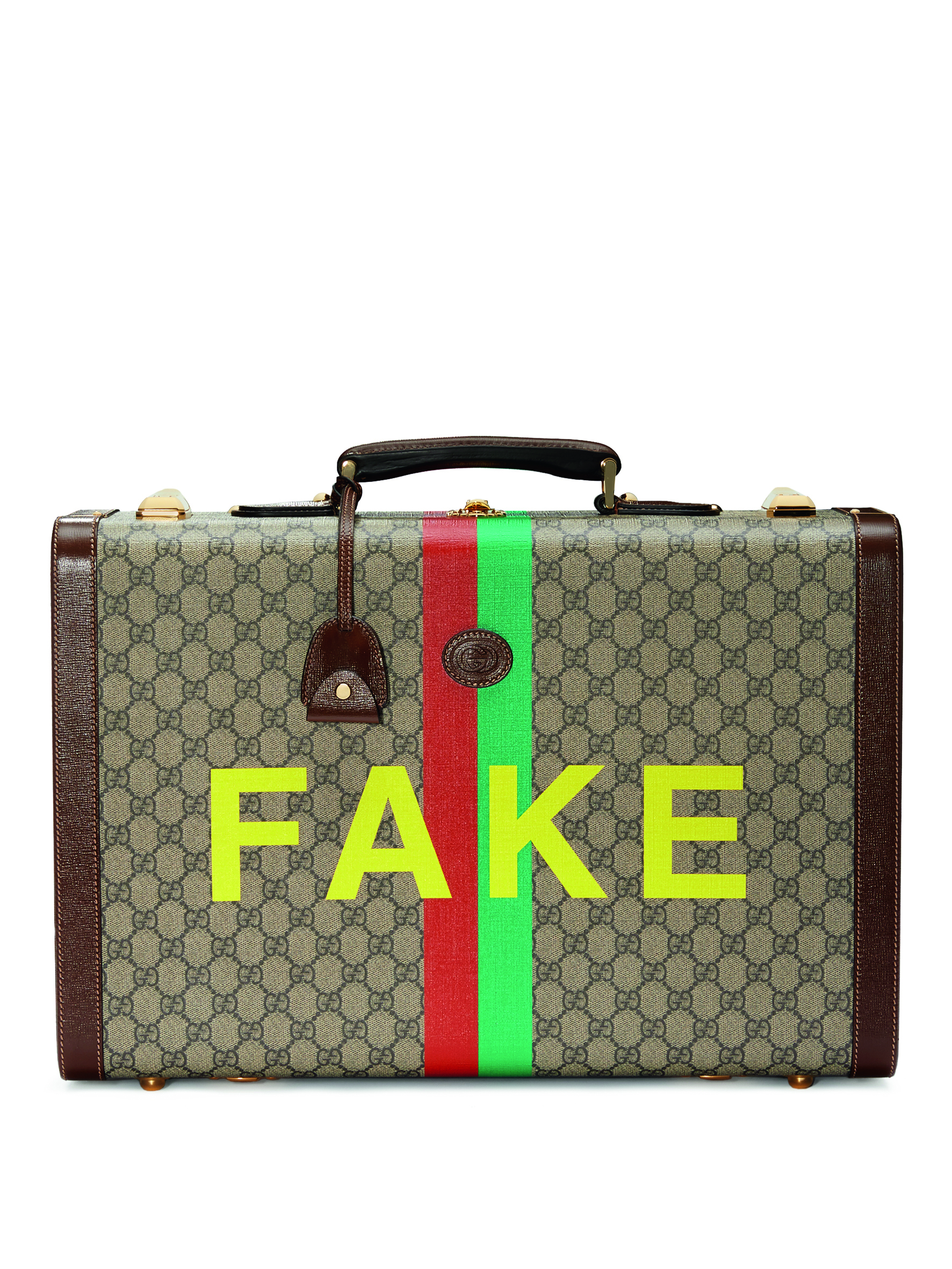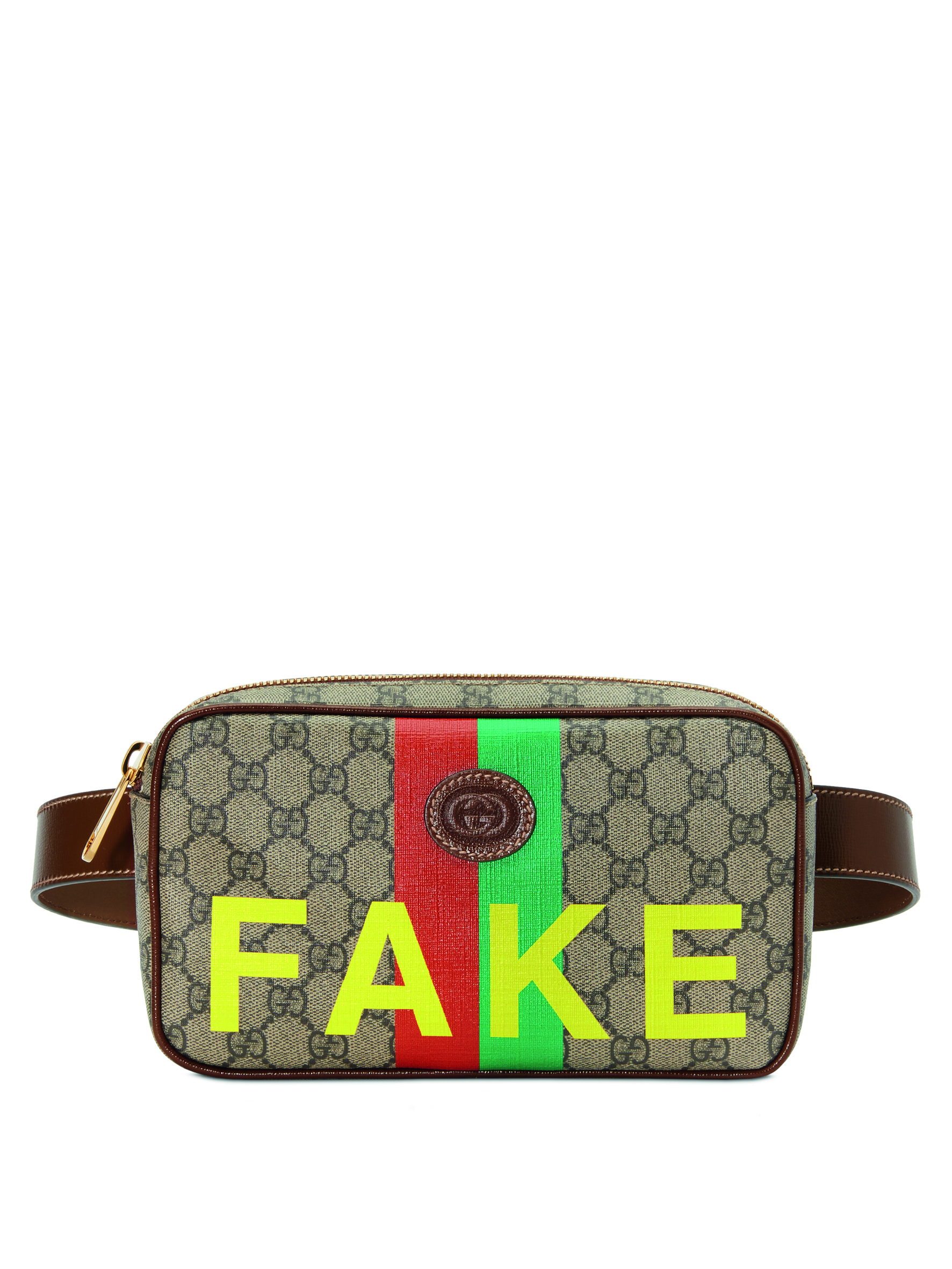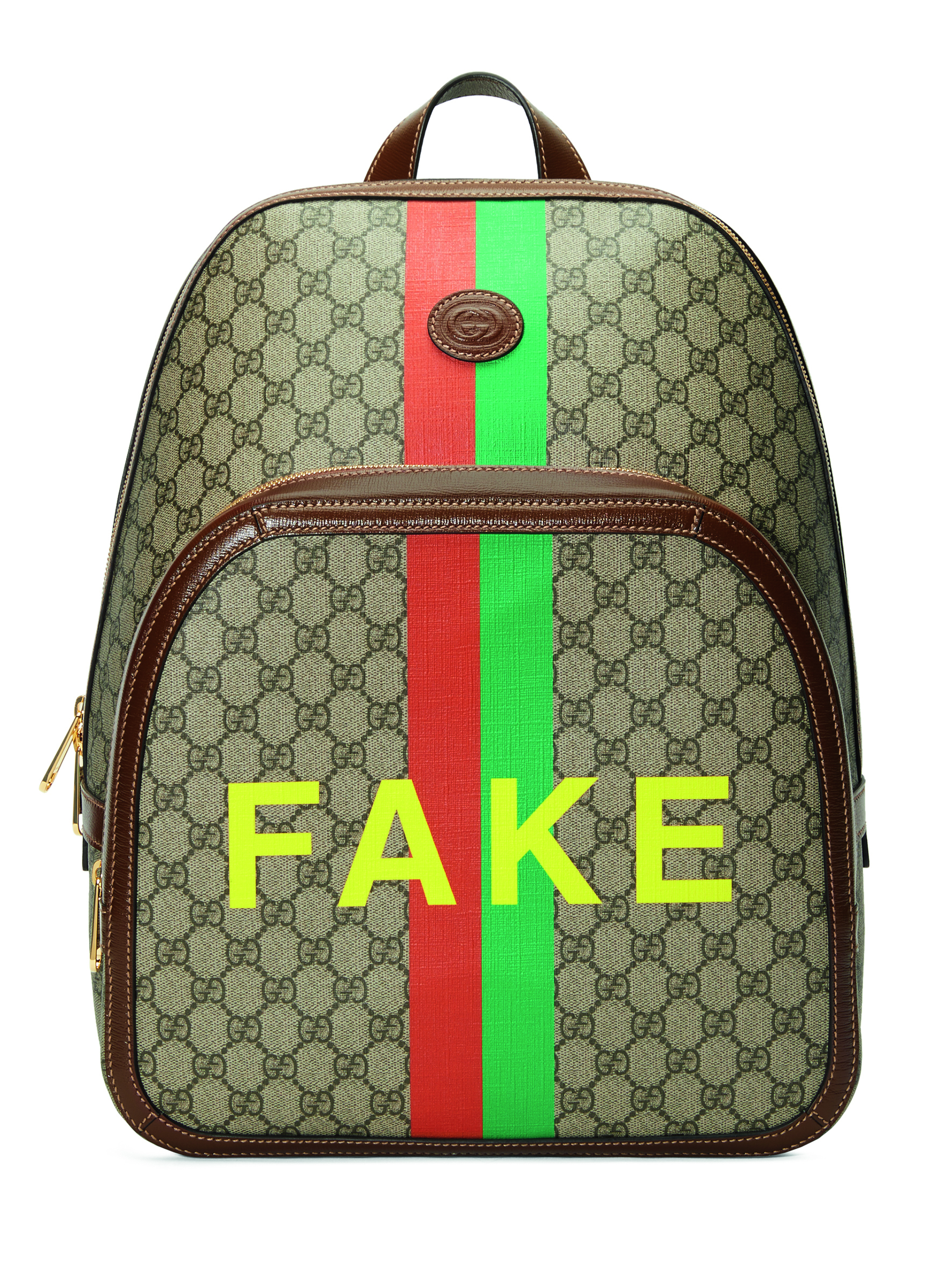 In a clever play on counterfeit culture, the good people at Gucci also recommends swerving your spanking new suit with the "Fake/Not" collection — a capsule collection of accessories that look as delightful as they are to have in your hands.
If you've finished reading this story about the Gucci Tailoring Campaign and are bored, listless or sick of doing your job, click here to catch up with our October 2020 issue!
---