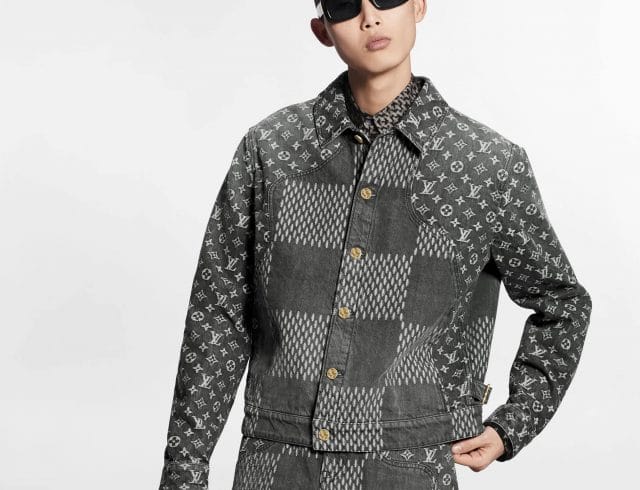 ⁠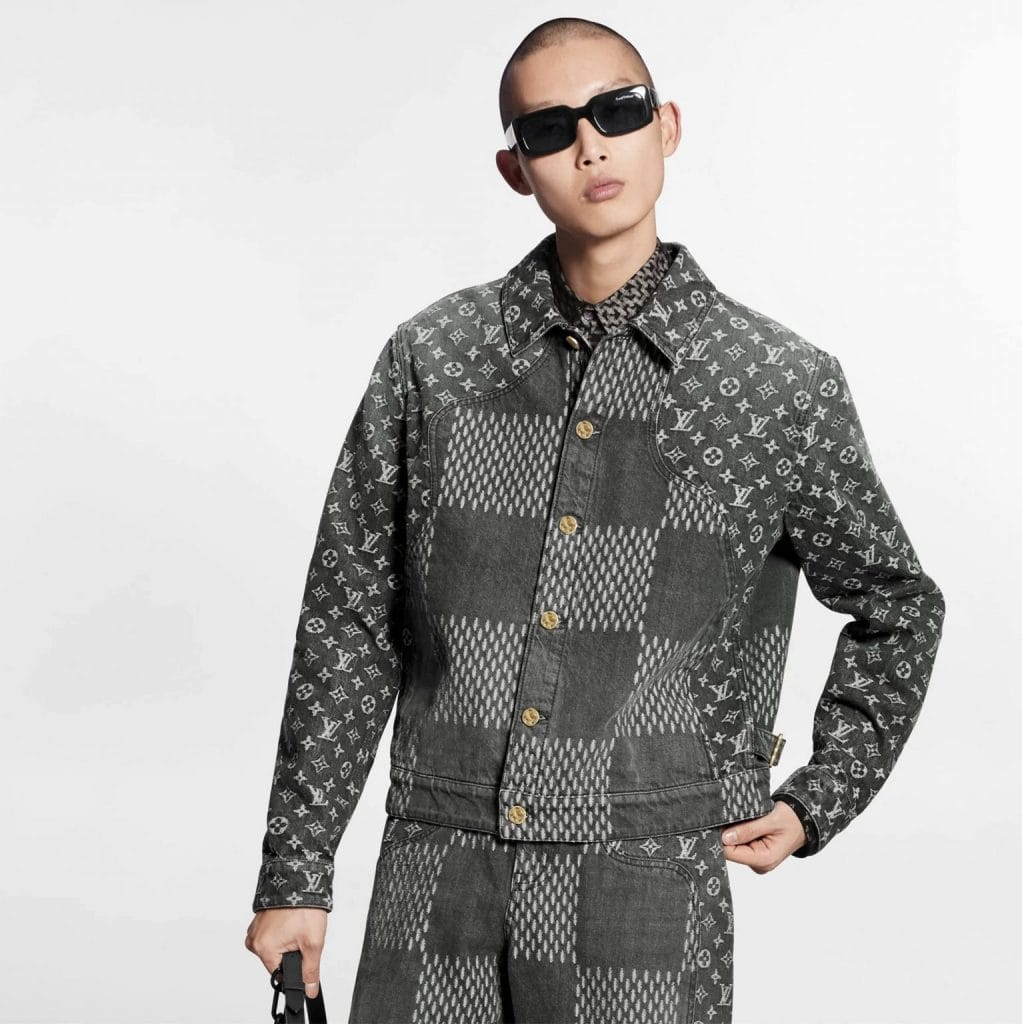 Those fond of layering up sadly had no cause to unpack their flashiest jackets this year. Amidst the three months of wearing just your boxers in the comfort of your home, these late night dinner pairings have since had a struggle in reputation because of the intense glowing heat of our island nation.
It's true. Wearing a jacket — let alone one made of luxurious fine wool — is a death sentence in tropical heat. But, those days are soon to be gone. 
In our July 2020 issue, we've zoomed in on topics of renewal and the return of simplicity. It is a common philosophy that will continue to inspire the upcoming seasons.
Forget loud prints or electric colours, less is more is the way it should be. That said, getting new pieces from your wardrobe should reflect that as well, after all, the pre-seasons embody characteristics that attend to the desire of layering while still being reasonable to our climate. 
To get started, we select the best 10 easy going jackets from Pre-Fall '20 you can buy in stores right now. But remember, if the weather doesn't call for it, leave the jackets for another day.
Pictured Above: Louis Vuitton x NIGO Monogrammed Denim Jacket
It's one to negotiate that denim jackets have long been phased out, but this monogrammed twist will win every debate. Louis Vuitton navigates new heights with a reimagining of the classic wardrobe staple with its sleek cut and intricate details that is comfortable yet stylish.
__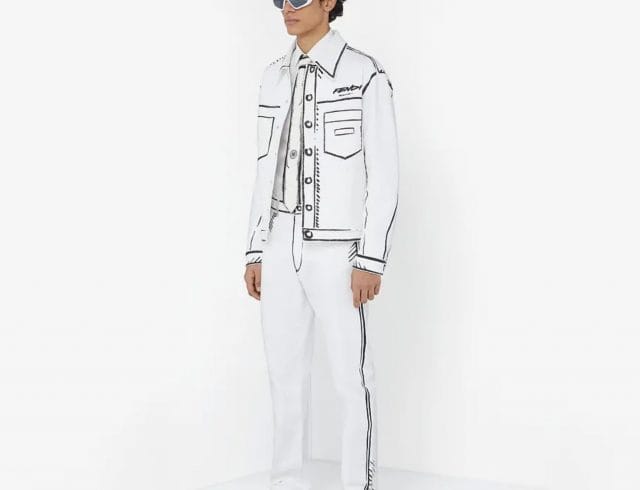 Fendi California Sky Denim Jacket: Designed with optimism and the spirit of Los Angeles in mind, this piece from the Fendi collaboration with Joshua Vibes is perfect for those who just need a simple jacket to elevate every look.
__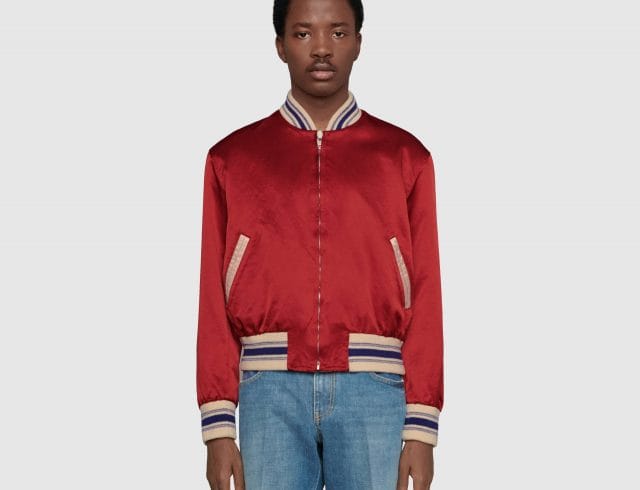 Gucci Orgasmique Reversible Nylon Bomber Jacket: For those who can never decide, this reversible varsity-style bomber jacket is perfect for dates, for a picnic, and maybe even the gym. Besides, you won't even need to get two jackets. No one will realise.
__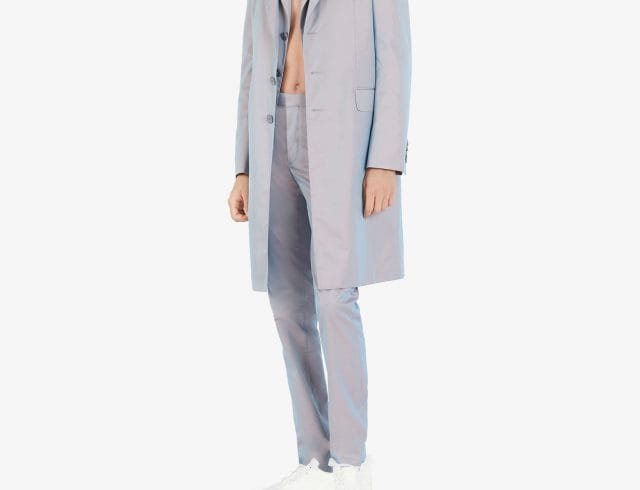 Givenchy Iridescent Technical Nylon Jacket: For those fond of colours and long jackets but would also avoid any unwanted attention and judgements, this iridescent jacket from Givenchy will certainly please all eyes. It's pristine colour and just-above-the-knee length makes it stylish today, and perhaps in 10 years too.
__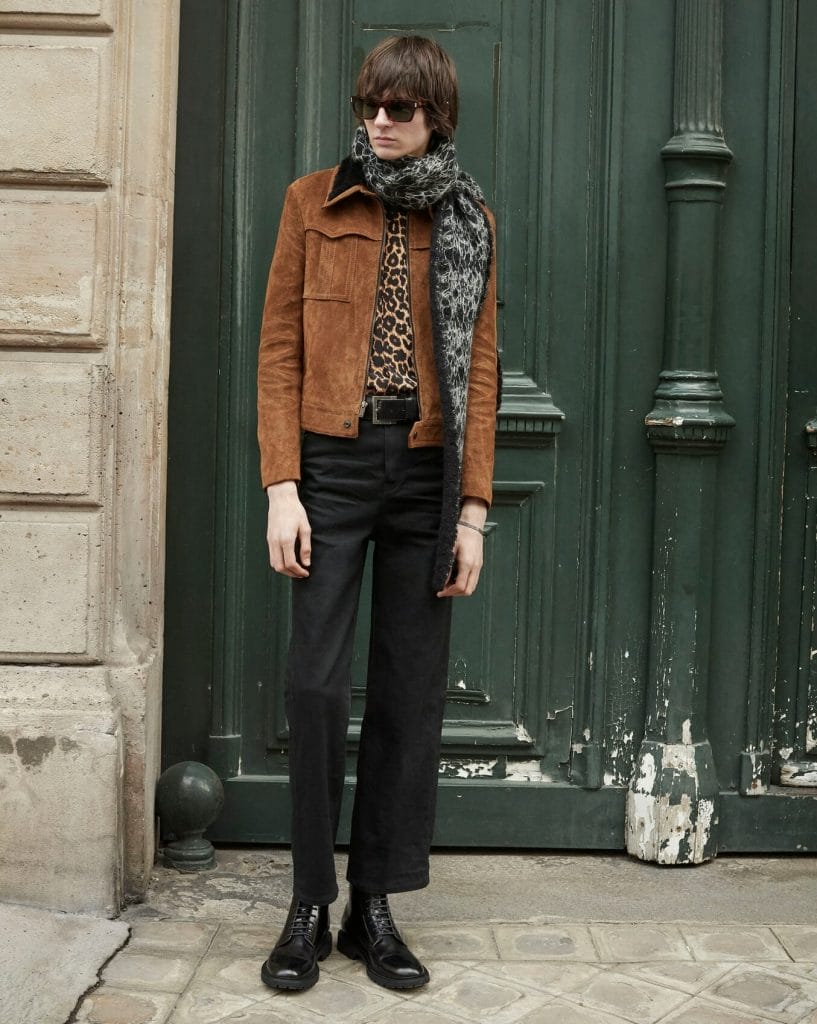 Saint Laurent Western Suede Jacket: It's not Saint Laurent if it doesn't remind you of a stylish western character who has travelled into our future and is living among us. Other than the tailored suits, this slim cut suede jacket is everything an envious Saint Laurent follower would want.
__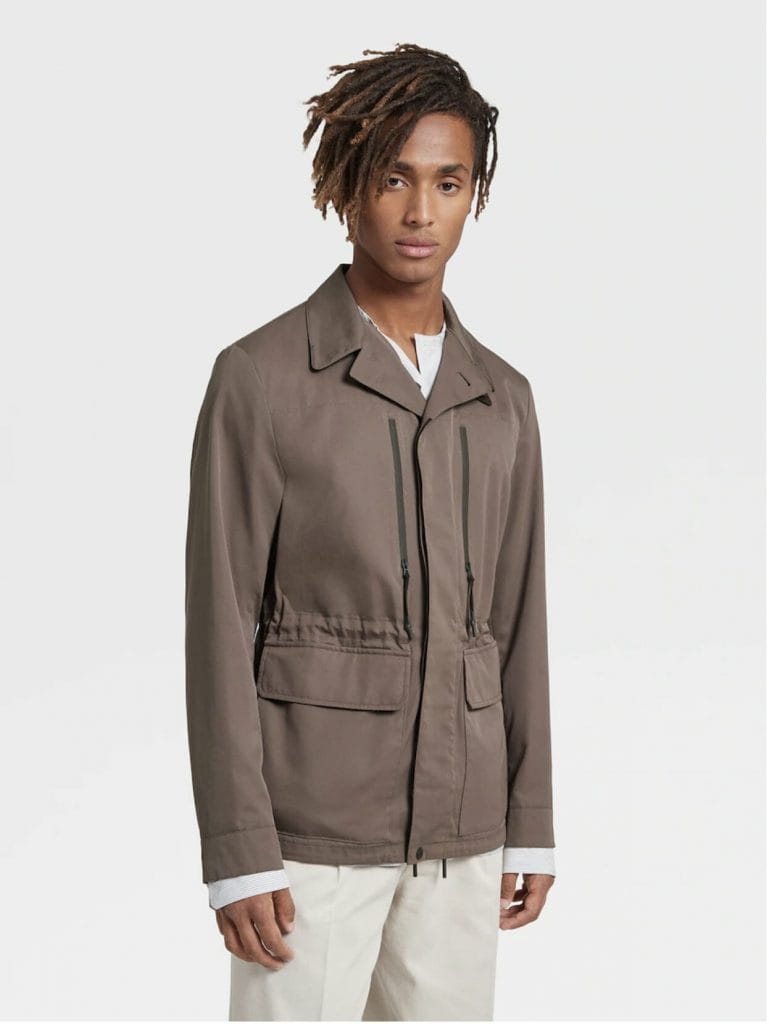 Ermenegildo Zenga Silk-blend Jacket: Designed with both versatility and effortlessness in mind, this silk-blend jacket from Ermenegildo Zegna's custom tailoring line will stay with you for life. Besides, the fabric is completely constructed from recycled materials, so you wouldn't have to worry about adding more waste to your life.
__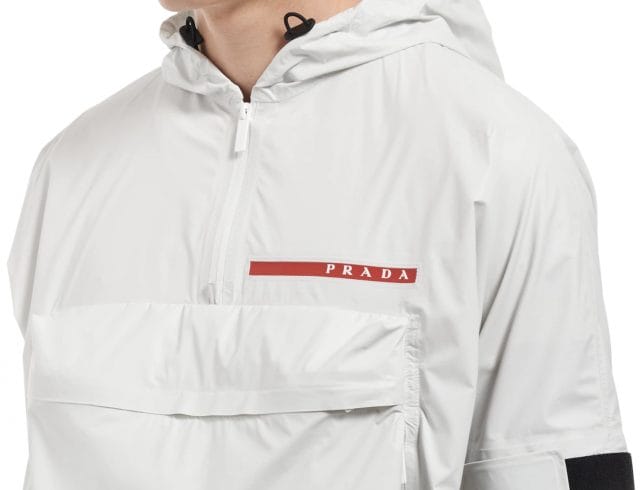 Prada Nylon Blouson Jacket: If you're into the late 1990s and altheisure, look no further. This blouson jacket is a rebirth of the once beloved Prada Sport line. Its short sleeve design ensures you'll never need to worry about our weather and you can wear it for any occasion.
__

Burberry Wool Gabardine Trench Coat: You can't say no to a Burberry trench coat, not when its history and imagery is so familiar with all of us. Instead of purchasing the camel tones, consider this black-on-black printed variant for a refreshing take on the English classic.
__

HOMME PLISSE Issey Miyake Polyester Pleated Jacket: Complexity and simplicity becomes whole with every iconic Issey Miyake piece. If you're looking to tell everyone you know a thing about fashion and you really want to look good, this is a no-brainer.
__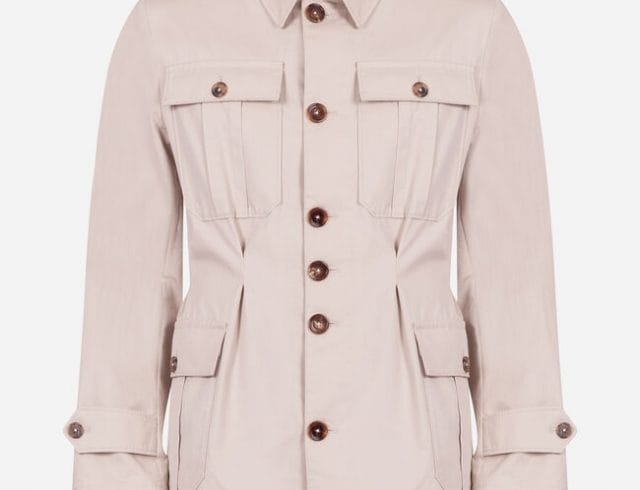 Dolce&Gabbana Safari Cotton Jacket: The safari comes to life with Dolce&Gabbana's cream toned safari jackets. Style this with a pair of jeans, a crisp white shirt buttoned up to your chest and people might mistake you for a Wes Anderson character (a compliment of course).
---