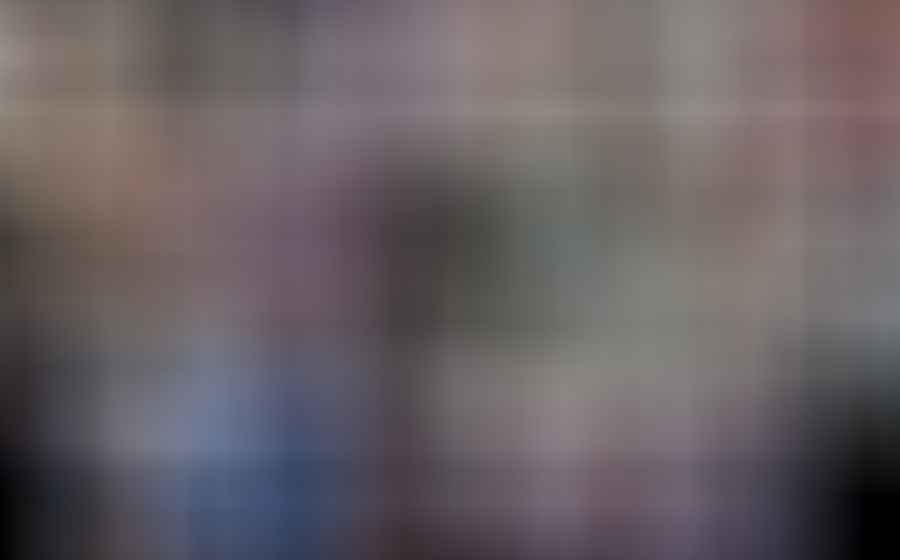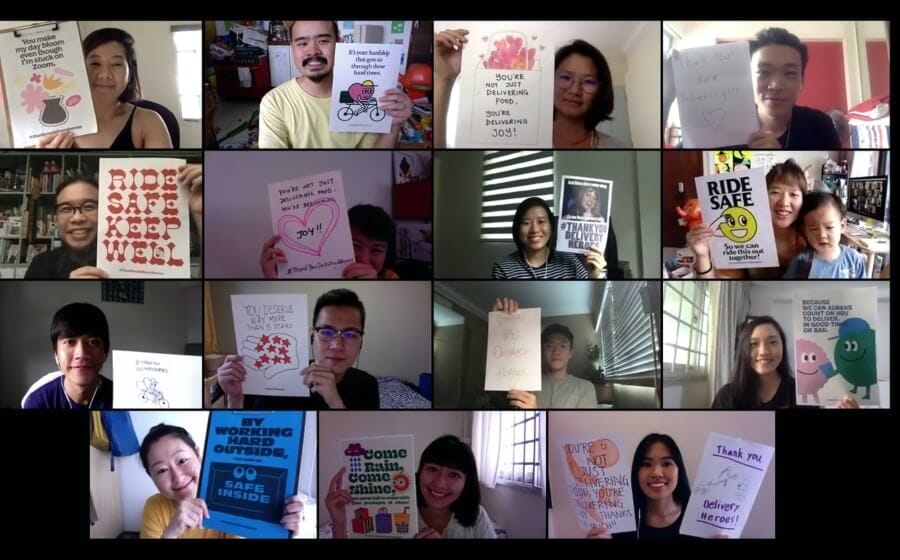 Sometimes, it takes a crisis for us to truly appreciate what's important. One such example would be the delivery riders — getting food or essential items delivered to us by delivery riders has become an even more regular, and important, occurrence in our lives than before during our circuit breaker.
With a gloomy outlook on the virus and economy in the daily news, and heightened tensions, it is not unheard of delivery riders bearing the brunt of complaints when orders take too long, or made wrong.
The rise of contactless delivery and the "coldness" it had between rider and customer sparked an idea for Kinetic Singapore — an independent  boutique design, advertising and interactive agency — to create a #ThankYouDeliveryHeroes initiative.
—
View this post on Instagram
The 15 person team, including co-founder Mr Pann Lim and his colleagues, made 24 illustrated posters, featuring tongue-in-cheek sentences such as "You make my day bloom even though I'm stuck on zoom" that was circulated throughout social media and were made available to download on their website.
"We are very happy to find that there are others out there who feel the same. Since we shared about the initiative, we've had many people printing and putting up the posters at their door, and not just limited to our friends and family," shared the team.
Men's Foli spoke to the team about the initiative, how the creative industry can step up to help during these unprecedented times, their experience with WFM, and the music they've been listening to, which runs the gamut from Taylor Swift to heavy metal.
—


—
What sparked your #thankyoudeliveryheroes initiative?
It began with a designer in our creative team who was thinking out loud about the current contactless delivery norm during one of our Zoom meets — about how it's so cold and she said  "how about if we make posters for them?"
And everybody on the team loved how this was so meaningful. Getting to work right away, we took about a week to write and design the posters, as well as cobble together a simple website.
—
Was there anything that surprised or stood out to you amongst the public response?
We loved that those who don't own a printer actually took the effort to recreate our posters by hand. Some even went one step further and came up with their own designs.
And it is really heartening to see parents getting their kids involved in this thank you effort, making it a family art and craft activity while teaching the young ones about love and kindness!
—
View this post on Instagram

—
What part do you think the creative industry has to play in our current times?
We can't speak for the industry but we're happy to put our creativity to good use in times like these. Although this is a very small initiative as compared to all the other COVID-19 efforts, we truly believe little things can make a difference.
If we can brighten the day of someone else, bring a smile to tired faces, spread love in a time of anxiety and isolation, then we would have played a part no matter how small.
—
Do you think advertising will change from the pandemic?
Not just advertising; everything. People's mindsets and behaviours will be different, which in turn means that we will have to approach things differently too.
—
How else do you think we can show compassion for one another here in Singapore?
Maybe start by putting ourselves in others' shoes? That way, we might not be so quick to judge. And little acts matter. It could be as simple as being patient while in a long queue and greeting the frazzled cashier when it's finally your turn.
Like they say, a smile costs nothing but gives much.
—


—
How has the pandemic affected your individual creative processes?
It's safe to say this current situation presents challenges for everyone on the team. Some of us find working from home more distracting. Some find being stuck in one place stifling and miss the stimulation that the outside world provides.
That said, our job is one of imagination and creativity, and there are no boundaries when it comes to those.
—
Music the team has been listening to to keep spirits up?
Too many to list! Suffice to say our tastes run the gamut, from pop (Bruno Mars, Taylor Swift), post-rock (Good Weather For An Airstrike, Hammock), folk rock (The Lumineers), to jazz (Ornette Coleman) and even metal (Sepultura).
—
Check out the initiative here.
Image Credits: Kinetic Singapore.
This story first appeared on www.lofficiel-singapore.com.
---