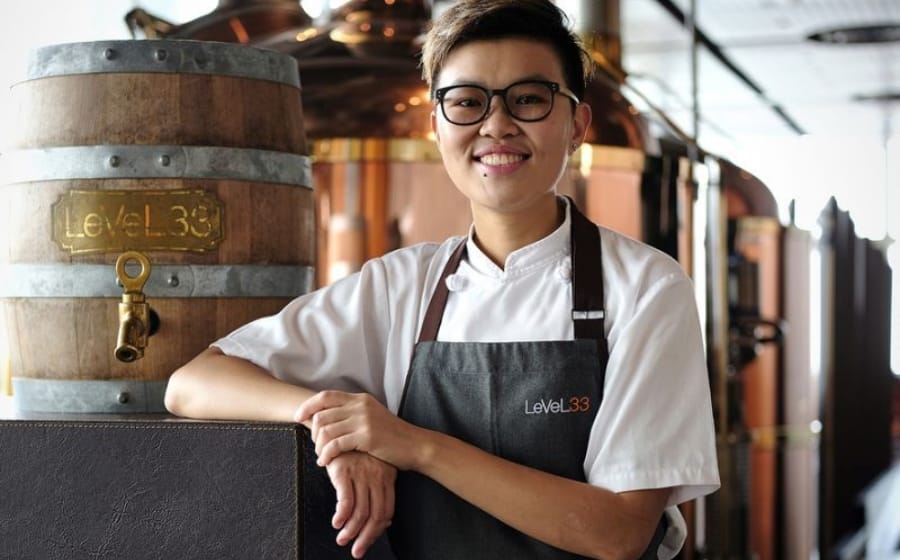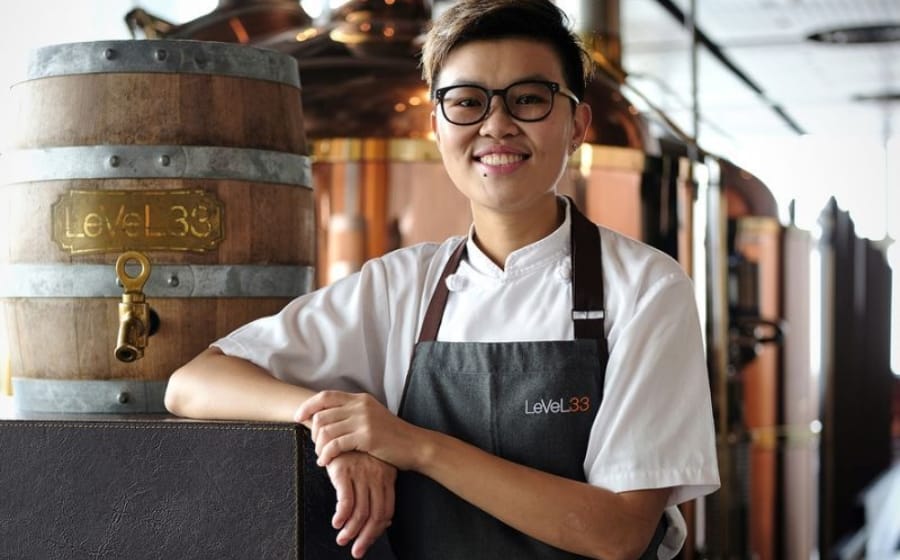 For me, "proud" refers to one's outward portrayal, whereas being "loud" is a measure of how they make a positive impact on others. I define myself as "loud" in the way I assert myself by speaking up on what I think is meaningful and impactful. In terms of being "proud", I am all about being self-confident and appreciative of all the flaws and positives that make me who I am.
—
Proud Of Who I Am
I was born in Hong Kong into a family who had worked in the textile industry for generations. I am also the only child and the eldest granddaughter in my paternal family.
My childhood was no different from most kids in Hong Kong. I hung out and dined with friends, we sang karaoke, and we studied just enough to move on to the next grade. I was neither the best nor the worst student – just ordinary.
I never really knew what I wanted my career to be, but there was always a sentence that appeared in my mind when I thought about my future: "Whatever I will be doing needs to be something I am interested in."
I chose catering and social work as my core subjects in the university with my entry into the former by pure chance; it was on a whim because I love to eat. Was it common for a female who has a degree in Hong Kong to pursue a career as a chef? No, but I saw that as a niche and a golden opportunity.
—
Growing Through Risk And Pain
While studying, I was also working in some of the best restaurants to support myself. This male-dominated industry guaranteed long working hours, and I was under much pressure.
There were lots of hard work, tears, stress, and sleepless nights. I was yelled at and even disrespected, which caused me to doubt myself – I felt so alone. The worst moment came when I saw myself standing on the edge of a cliff.
However, risks led to opportunities, challenges led to achievements, and failure led to success. What I had endured has shaped who I am today, which I am very proud of.
After eight years – 16 hours a day, sometimes 90 to 100 hours a week – of hard work, I was appointed head chef by one of the most renowned chefs in Australia.
I moved to Singapore two years ago, where I am now an executive chef at LeVeL33, the world's highest urban microbrewery. I have moved twice on my own to foreign countries. They were distant lands where citizens spoke another language.
Adding to my life's most momentous moments, a publisher based in Melbourne approached me last year to write a cookbook about Hong Kong food – Hong Kong Local.
I am proud of myself because of what I achieved physically and the many mental challenges I overcame. I am also proud of my passion, positivity, and desire to be better.
—
My Journey To Be Loud
Growing up in an Asian family, we were not taught to speak up. We might know what is right and wrong, but how often do we speak up for what we think is right? How often do we communicate our true feelings or even speak up for others?
It is easy to be "loud" in terms of volume, but it is harder to be "loud" in terms of being true to our feelings and thoughts, and to communicate not just passively or aggressively, but assertively.
I used to ask myself why it is so hard to speak up, and what am I afraid of exactly? If I tell someone how I feel, will my comment be taken seriously or will I get hurt in the end? If I tell my boss about my thoughts candidly, will he take it negatively, and will I face any consequences? If we are not perfect, who are we to be assertive? These are my fears.
I never knew what it meant to be assertive until a few years into my work life in a kitchen. There are four words that keep me continuously grounded – care, honesty, fairness, and respect.
People do not care how much you know until they know how much you care; work with integrity even when no one is watching because your inner self is always watching; put yourself in someone's position and try to understand why they committed an act, be it positive or negative, before judging them.
Lastly, be respectful – respect a person as a person.
Position, power, and the amount of money that one has is irrelevant in the grand scheme of things. I do not need to be perfect to be assertive; I just need to keep practising doing the right thing to be "loud" in my own way.
The following two quotes conclude my views on the theme of being "Loud and Proud". Loud: "Be the change you want to see in the world." Proud: "It is not how good you are; it is how good you want to be."
Everyone is unique, everyone has the potential to achieve what they are pursuing, and everyone is important. The world needs more people who are "Loud and Proud".
ArChan Chan is the executive chef of LeVeL33, the world's highest urban microbrewery.
---