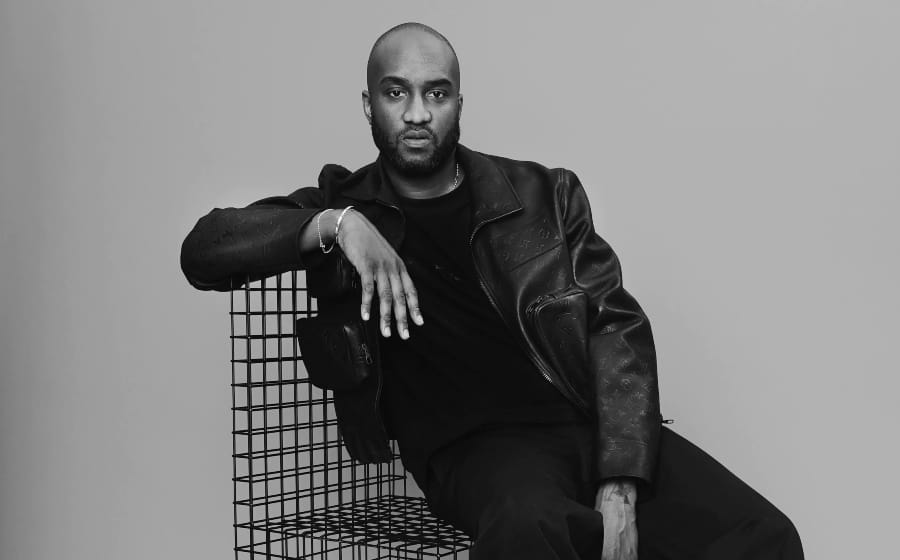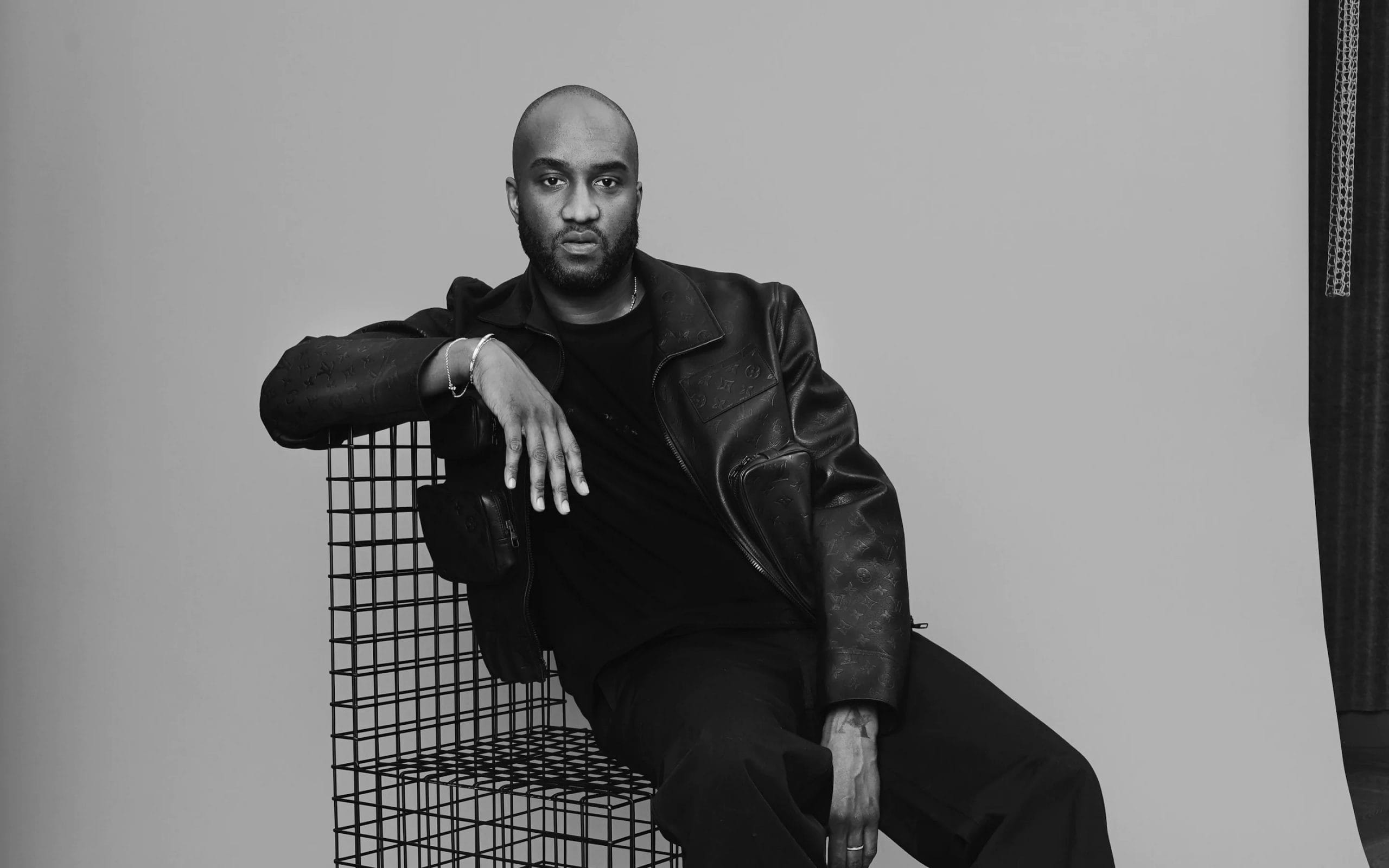 Pre-collections were practically non-existent in menswear when Spring/Summer and Fall/Winter collections occupied their entire six-month shelf life. That changed a couple of years ago. As men become more attuned to dressing up in the digital age, they also consume fashion as voraciously as women.
In the nascent stages of men's pre-collections, where few fashion houses were pushing them out (Louis Vuitton was amongst the forerunners), they predominantly encapsulated wardrobe essentials – classic suits, monochromatic tailored shirts, weekender bags, and derby shoes. Otherwise, they were preludes of the ensuing collection with filtered down motifs.
Today's pre-collections see collaborations with guest artists and/or a line-up with distinct inspirations to rival the main collections and stand on their own, rather than being an in-between filler.
—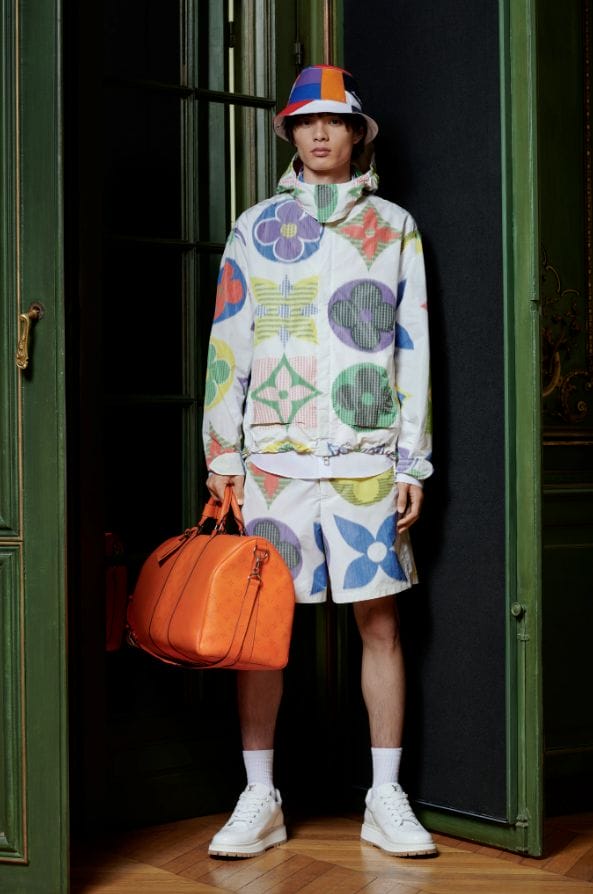 For Louis Vuitton Pre-Fall '2020, artistic director Virgil Abloh decided to investigate the idea of tradition and build on the narrative of boyhood – his primary point of dialogue with the storied maison. The astute conceptualisation is incredibly relevant for a house that epitomises tradition, as it was the first proponent of luxury travel trunks back in 1854.

On the other hand, tradition in menswear is inseparable from tailoring. Abloh's vision for the Pre-Fall '20 collection sees the conventional corporate dress codes challenging the modern men's evolving experimental wardrobe, where tailoring takes on a fitted silhouette through streetwear elements.
—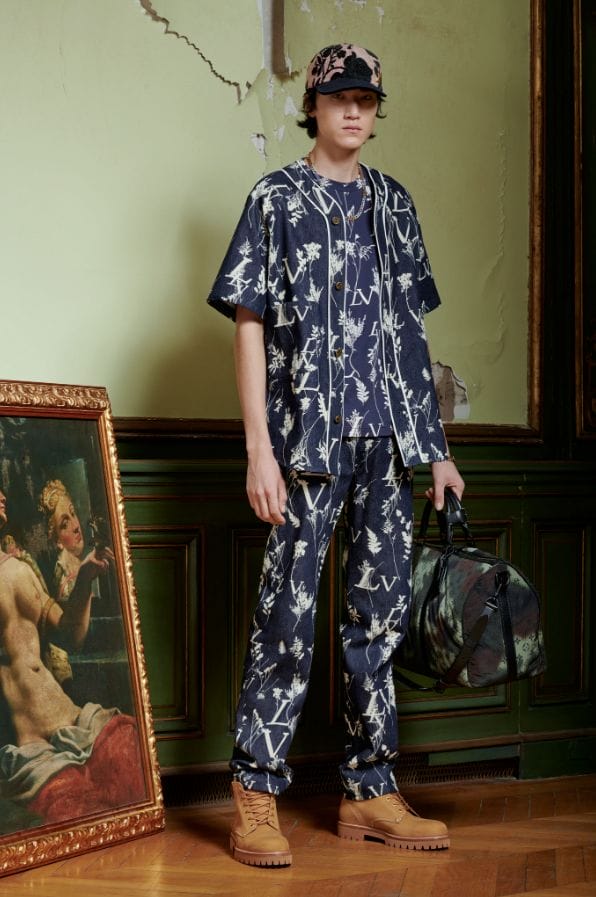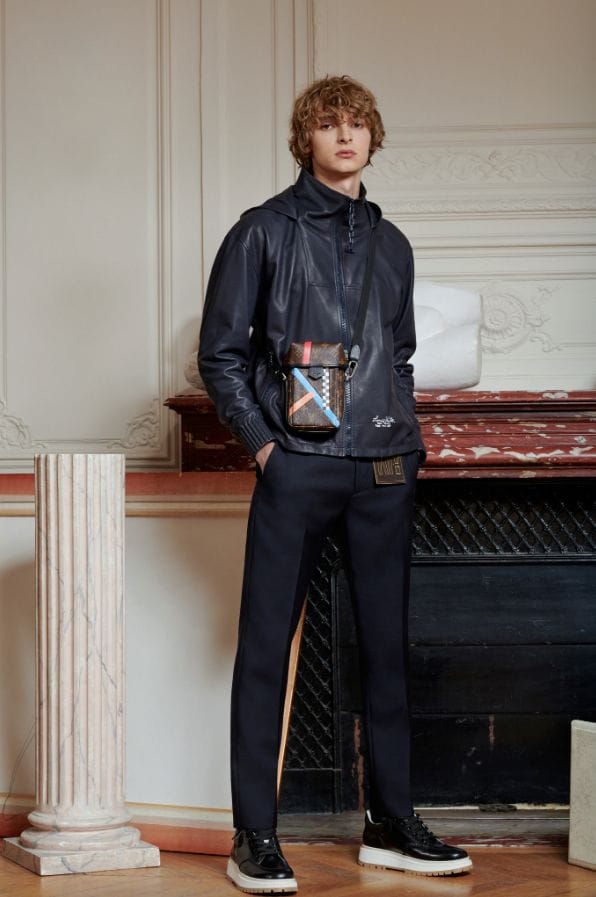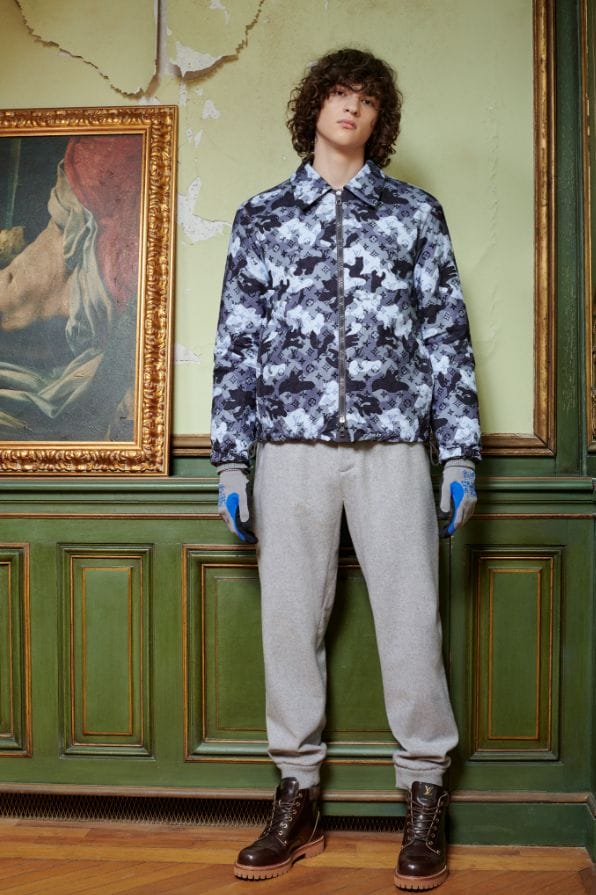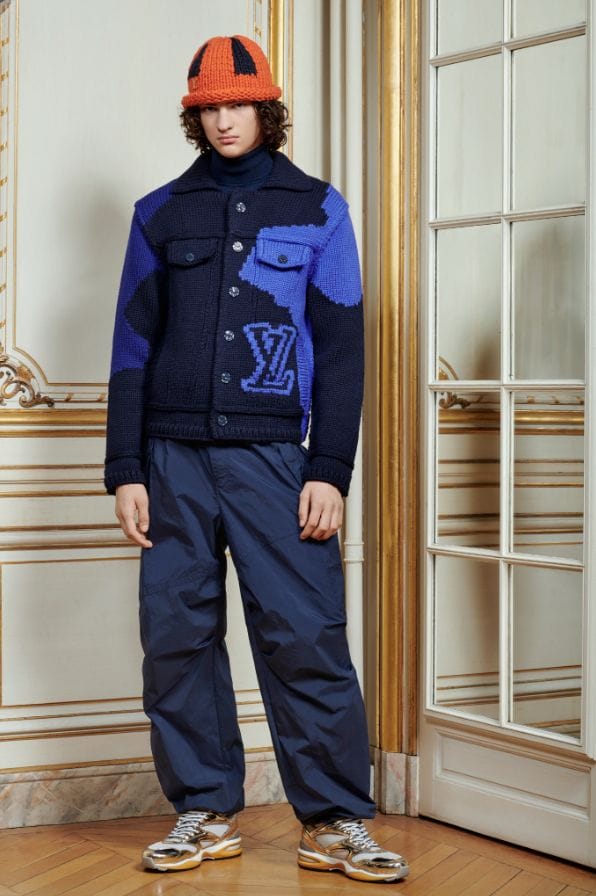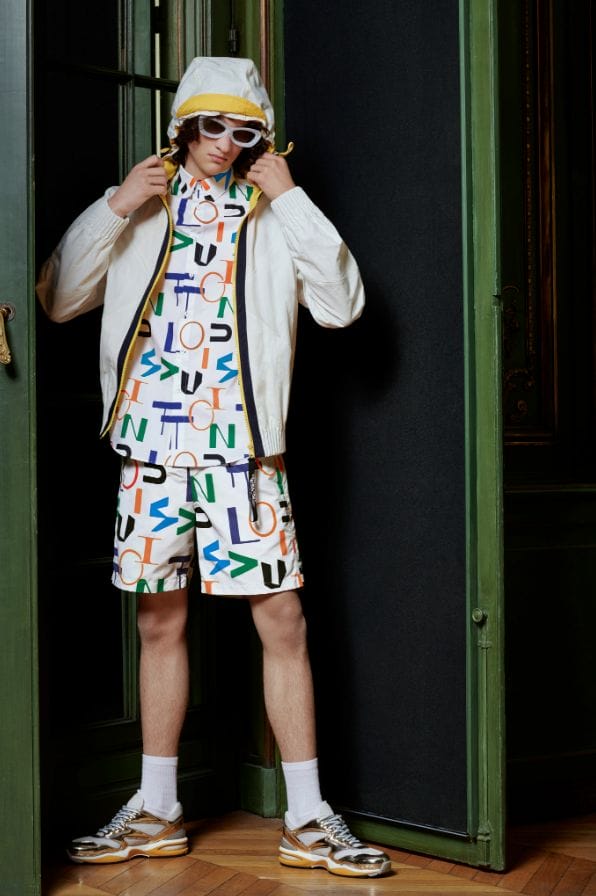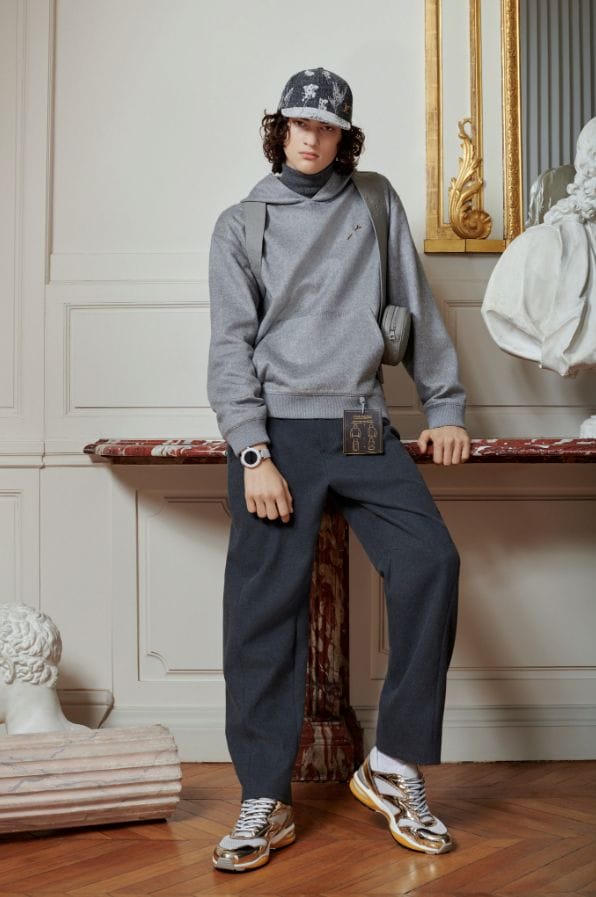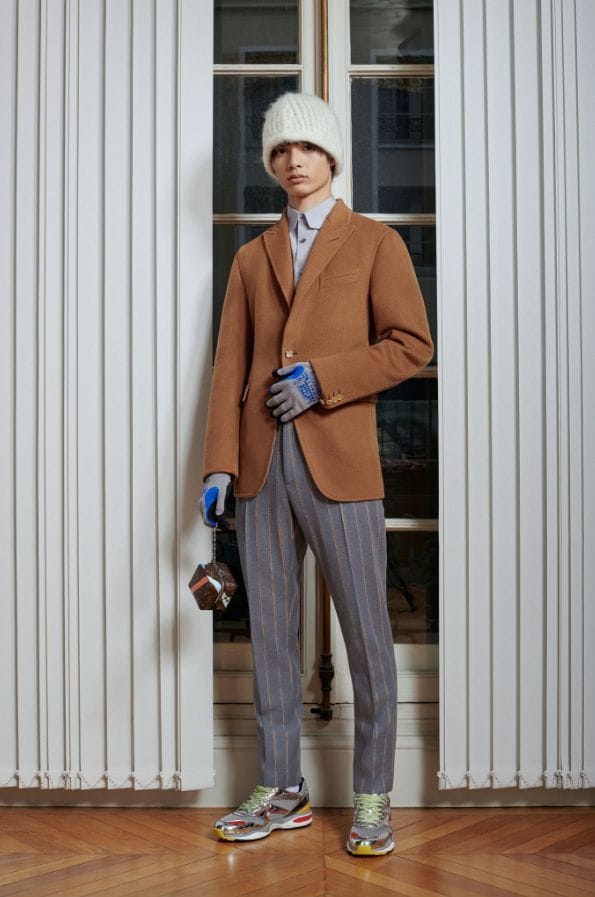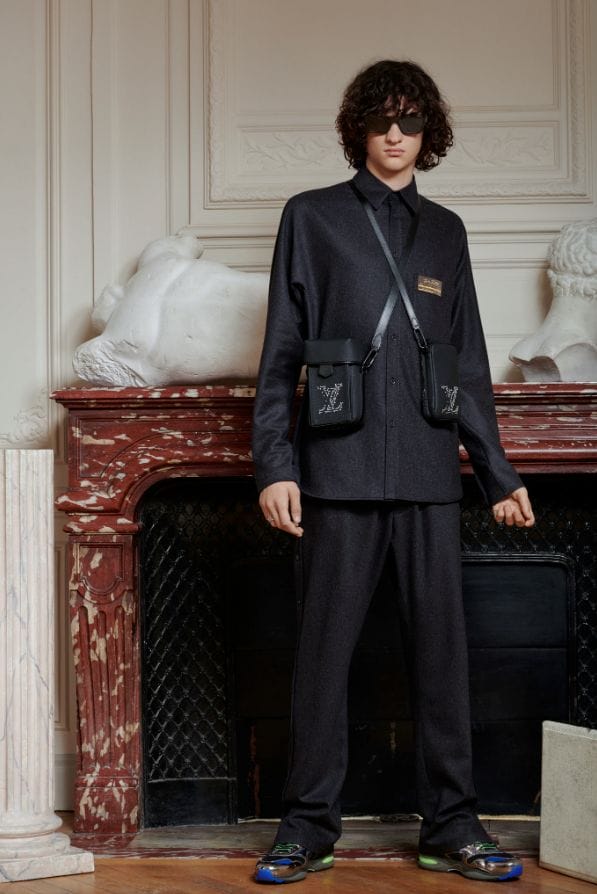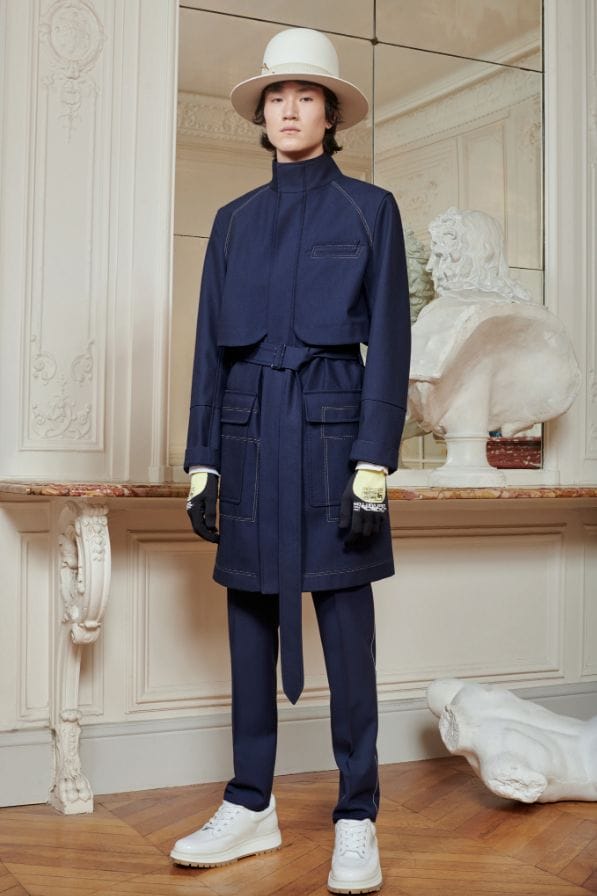 The collection is rife with examples such as leather jackets worn over tailored shirts and pants, and traditions are confronted with camouflage prints on classic fitted pieces. The traditional derby shoes have also been fitted with a sports sole to bridge the past with the present.
Abloh's signature at Louis Vuitton – called mid-layers – makes an appearance as pinstripe harnesses to match the stripes on suits, while the house signature, the Louis Vuitton Monogram flowers are magnified in multicolour across off-work staples like windbreakers, sweaters, and shorts.
Abloh's Louis Vuitton Pre-Fall '20 collection desirably fit into men's wardrobe yet suitably reinvigorates – a tall order for an audience who constantly craves newness but is wary of veering off familiar grounds. The artistic director lets on about his winning formulae for the vibrant collection in an exclusive interview with Men's Folio.
—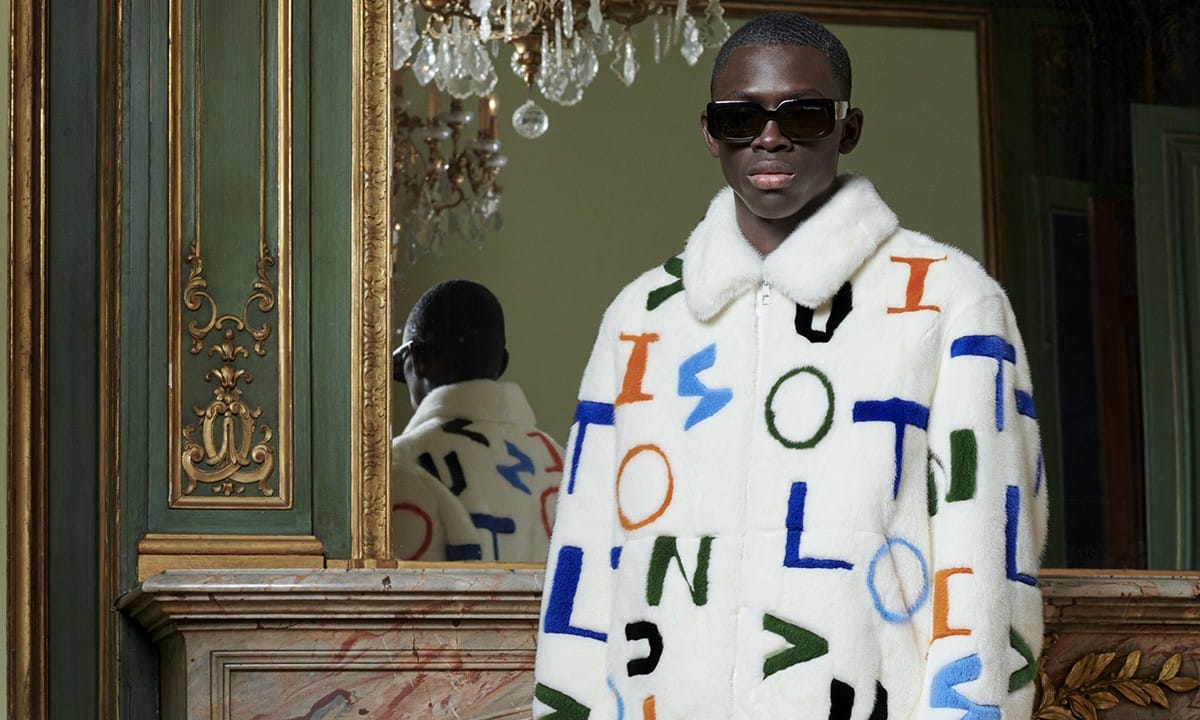 How did you approach Pre'Fall '20? After three collections, the time felt right to explore the etymology of the existing language of Louis Vuitton. This is the first in a series of collections which will address the tradition of menswear and its traditional clientele. What made you want to focus on tradition? Our philosophy is very much informed by the clothes that people actually wear. What we do is an analysis of a generation: What do people buy and why do they wear it? That question naturally creates an equal interest in tradition as it does in changing tradition. But it's also about challenging oneself and exploring a different land. That is creative freedom.
—
How is the idea of tradition expressed in this collection? Most specifically, it's about focusing on the traditional fitted silhouette of men's tailoring and creating intrigue within this silhouette. There are signature codes which people equate to tradition, just like the equivalent exists in what's popularly defined as streetwear. As with any tradition, these values are adapted over time. We're using our creative freedom to experiment with the traditional codes of Louis Vuitton.
—
Does this signify a departure from streetwear? Everything we do is an exploration of different dress codes, which is what we have been investigating in previous seasons under the headline of "boyhood". What makes a man dress the way he does? Showing up to a job interview, you could wear your vintage ripped jeans and rock T-shirt, but there are codes to dressing for different occasions. To evolve that, we are not throwing out with the bathwater all the things we learnt from the street. On the contrary, it will conversely inform the traditional codes. Do accessories play a special part in the story? Accessories have the power to add a different personality. How the clothes are presented in the lookbook can be entirely different from how they look on their own in the store. Bags and shoes are key components to express a sentiment. They are the items that can alter the whole expression of an outfit. In this instance, they reinforce the whole direction.
This story first appeared in the April '20 issue of Men's Folio Singapore. 
---