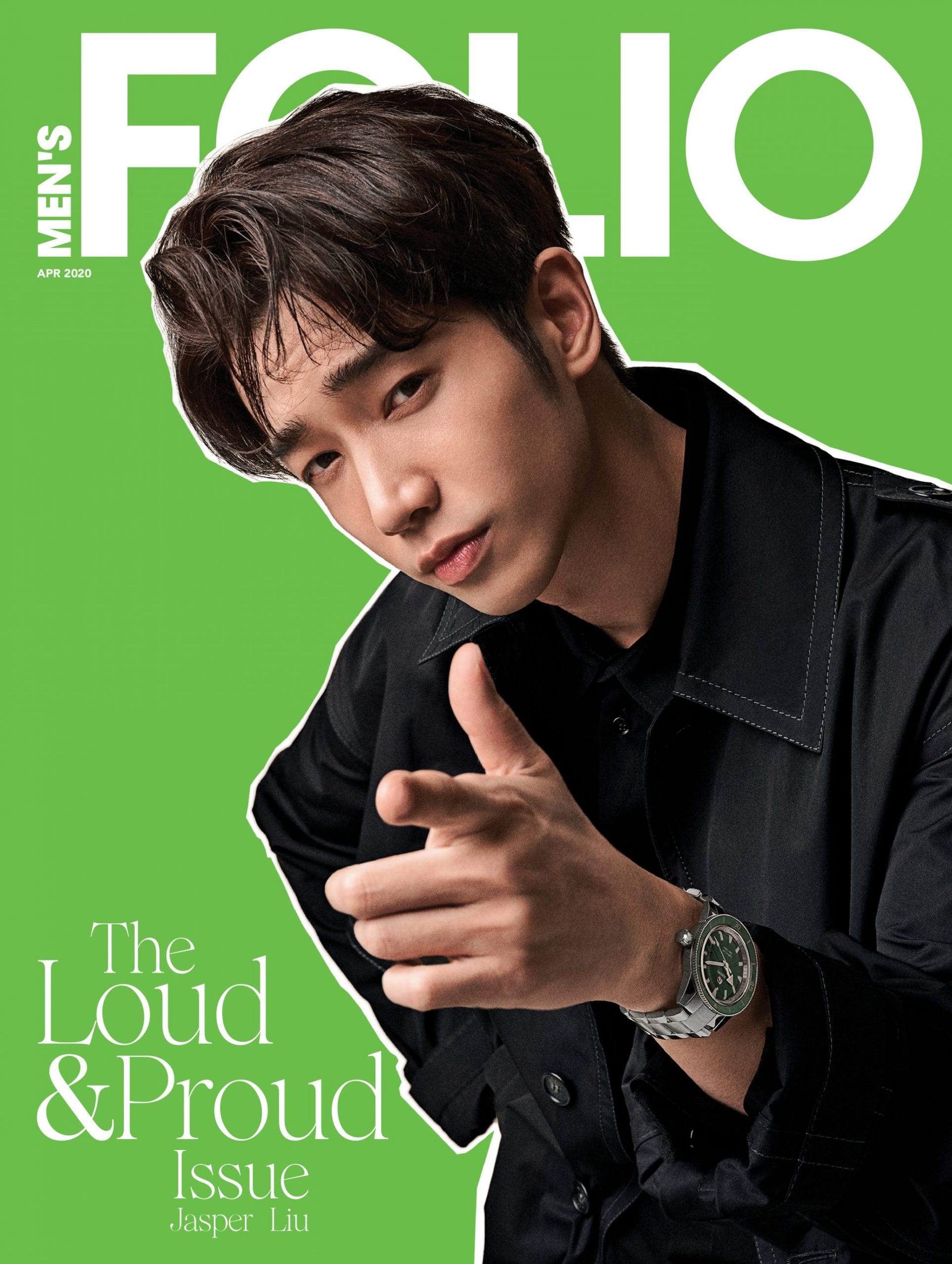 Versace Wool gabardine trench coat, cotton shirt, cotton pants; Rado Captain Cook Automatic
—
The last time Jasper Liu graced the cover of Men's Folio was in April 2017. Three years later, he is on the cover of our April issue again. This is probably more fortuitous than coincidental, but the romantic among us might say that celestial objects were aligned, and it was destined. Whatever it is, it certainly is a pleasure to catch up with the actor again.
Discounting 2017 in its entirety, Liu has since had five projects under his belt including the 2018 tearjerker film More Than Blue, the intense and sultry drama Before We Get Married, and feel-good, easy-to-binge comedy Triad Princess. Despite his usually calm and composed disposition, he confesses that there is a restlessness within.
"I need to be constantly on the move, be it physically to the next location, working on something, or looking out for new challenges. I hope to receive more jobs for the year, and if possible, express my musicality through singles."
—

—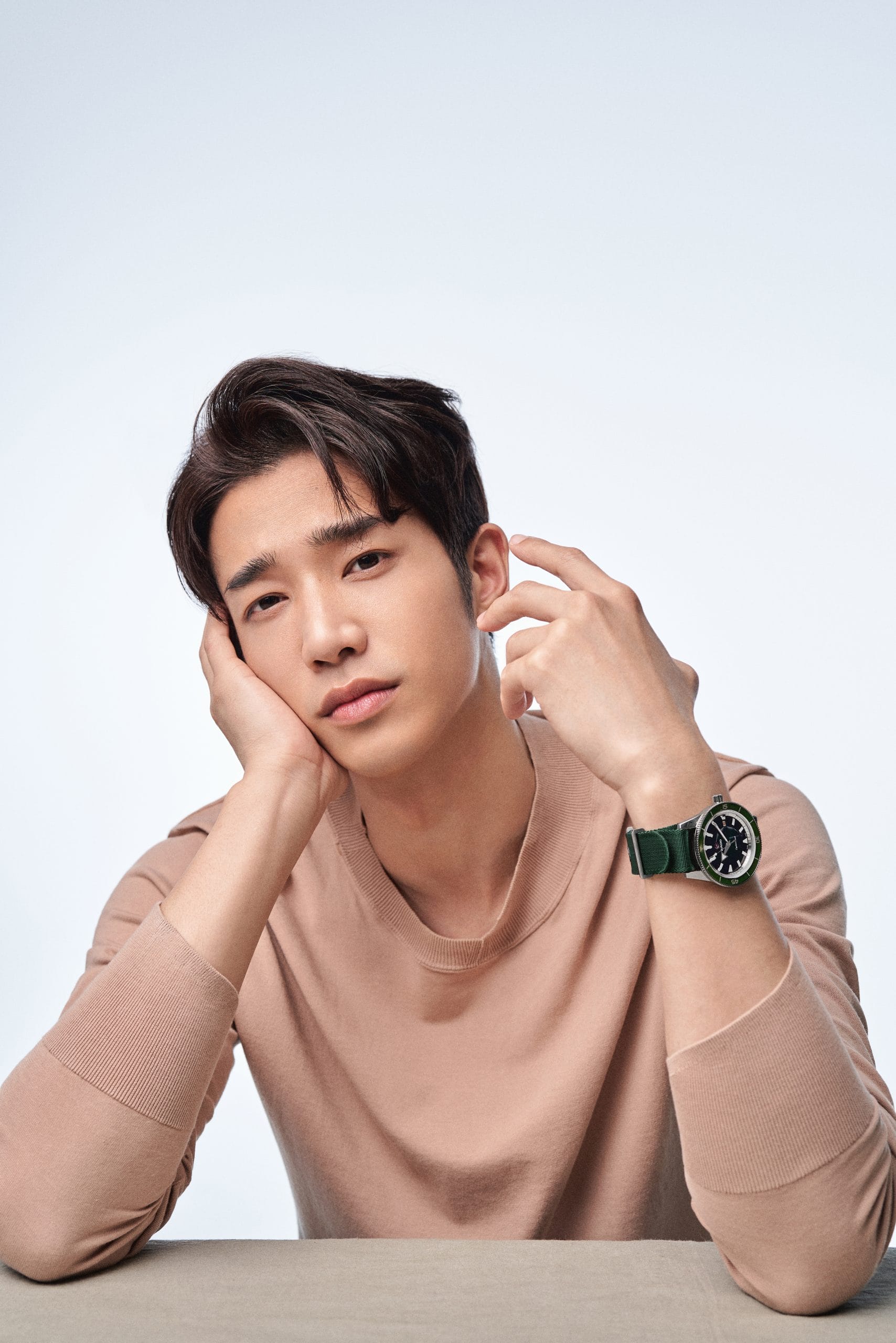 Ermenegildo Zegna XXX Cotton sweater; Rado Captain Cook Automatic
—
"I haven't been up to much lately. Many jobs are temporarily suspended, so I'm taking the chance to rest, work out, and recharge properly," says Liu with a sigh and heaviness in his tone when probed about his recent activities. Work has slowed to a grinding halt, forcing him into hiatus as the magnitude of the Covid-19 pandemic increases. "This is the first time I'm met with these (tough) circumstances. Perhaps it's a sign telling me to slow my life down a few notches. Things that were so simple, like having dinner with my family, suddenly feel so precious."
"I hope everyone stays healthy during this tough period. Panicking will not help. If we work together, we will get through it."
—
Man of the Moment
"I think every role has its challenges, but this was the most detached from my reality," Liu points out about the aggressive Chu Ke Huan character he portrayed in Before We Get Married. Chauvinistic and hot-headed were the other words he used to describe Chu, a departure from the mellow and amicable broccoli-haired actor. "There wasn't a point of reference for me; I had to figure out what was going through the man's head. I eventually settled on Feng Kai's (the show's director) domineering energy."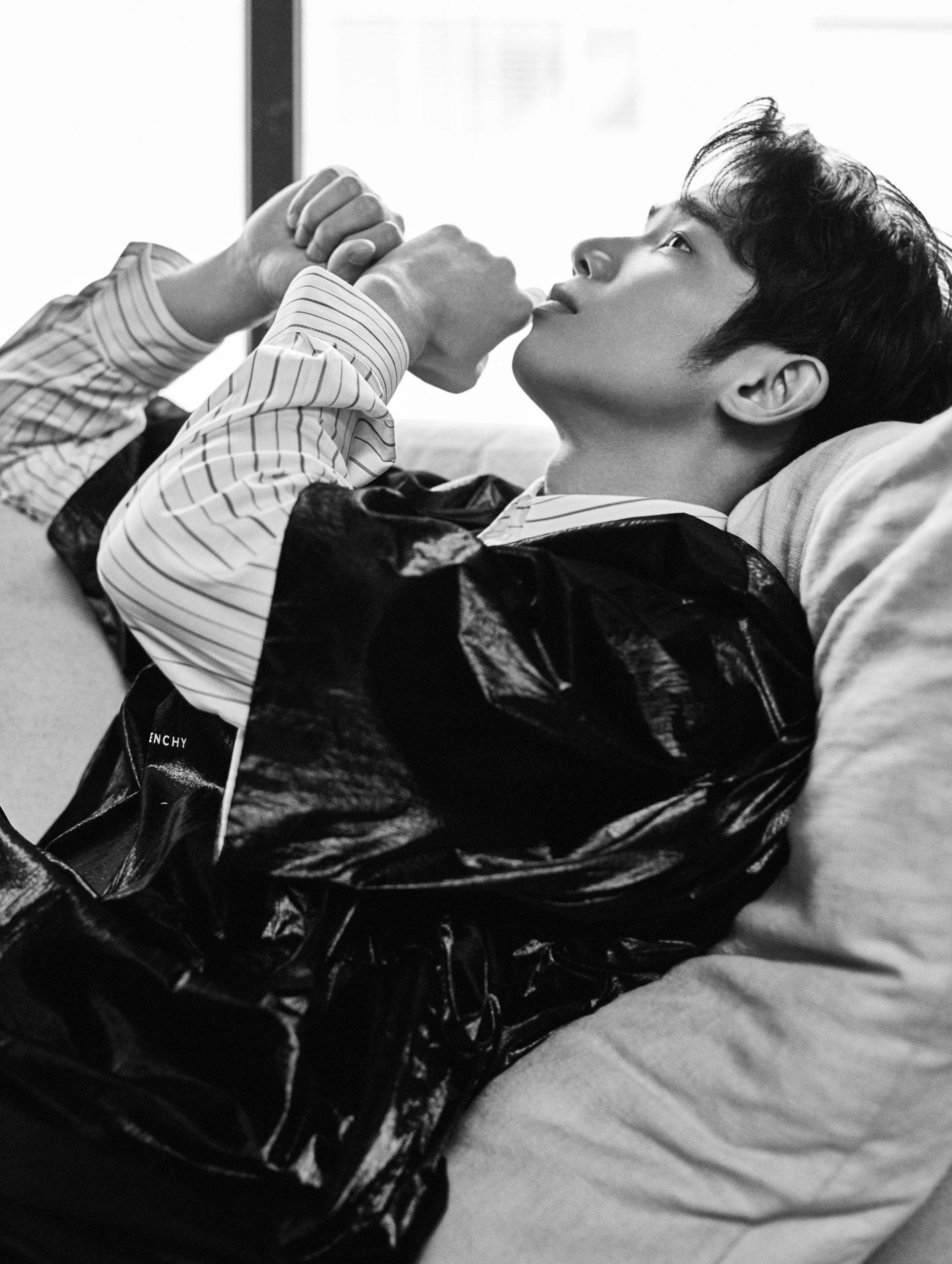 Givenchy Polyester T-shirt, cotton shirt
—
"Upon receiving scripts, I would discuss with the director on how the character should be expressed. If time permits, I will write a story or take notes from shows and materials that I could take reference from."
Working with Feng was arduous for the cast; he was tough and constantly demanded more from them. "We were constantly reminded that hard work alone is not enough, Feng Kai gave us immense pressure," shares Liu. It was a baptism of fire.
"We had an inside joke on the set. One would have 'ascended to heaven' if we received a barrage of scolding from Feng Kai," Liu chuckles. "At the end of the day, he wanted us to prove to others we can act. He gave us a lot of pointers as well."
While Liu is regarded as one of the most in-demand actors currently, his journey to the top in the entertainment industry was not easy. The learning curve was steep, and prior to acting, he was modelling to make a living. "I wondered how (showbiz) veterans were able to handle 15-hour workdays or managed to stay in top condition all the time. The transition from a supporting to leading role was not smooth sailing as well. Many times, I felt lost," Liu reflects.
"The first time I became a lead actor, I was unsure how to manifest that role or act it out. My mind even blanked out once on set," recalls Liu.
—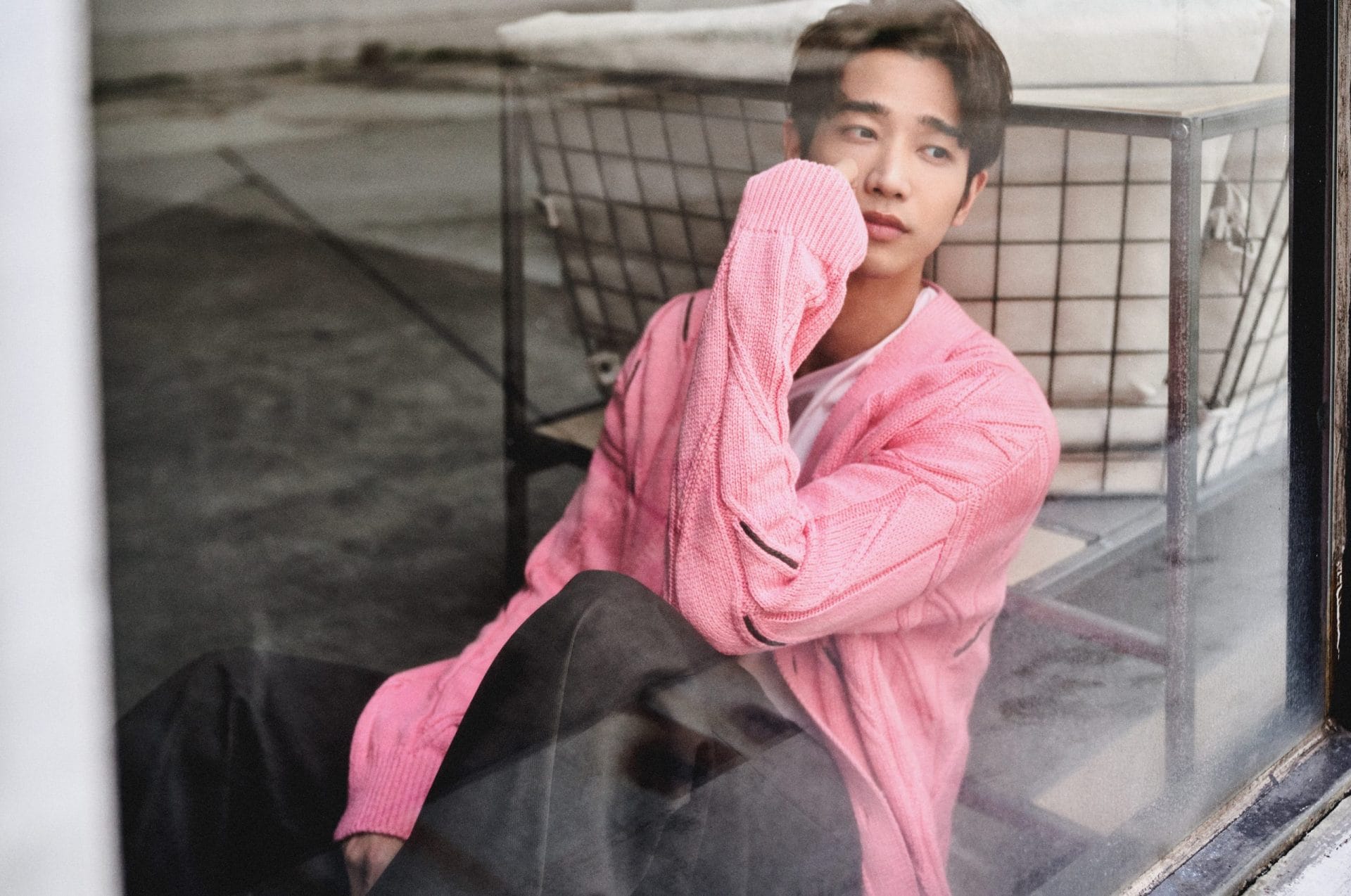 Hermès Wool knit cardigan, cotton shirt, cotton pants
—
"Over the years, I managed to overcome those challenges with practice and experience. 14-hour workdays seem normal to me now, but more importantly, it was about changing my mindset. I was too mindful and sensitive to people's opinions and body language."
That shift in perception and mindset is evident in Liu's demeanour while on set with Men's Folio. He seems carefree, singing out loud while having his hair and makeup done, and wandering around the studio in between set and outfit changes.
"I placed too much pressure on myself to ace my performances," says Liu who counts a couple of actors he looks up to – Tony Leung Chiu-wai and Robert Downey Jr. "A eureka moment came when I discovered that there is no such thing (as doing well), but more about how I played the role. Right now, I just want to have fun bringing out the flavour of each role. I'm in the entertainment scene, after all."
—
Korea Calling?
The topic of Liu potentially working on projects in Korea has been brought up in numerous interviews. While he does not dismiss the possibility, he actively professes his interest like a mating call to Korean production houses. In fact, his interest extends past the peninsula. "I've always enjoyed collaborating with people around the world. Every culture and language is different, but the mentality of togetherness in completing the job is very interesting and fun."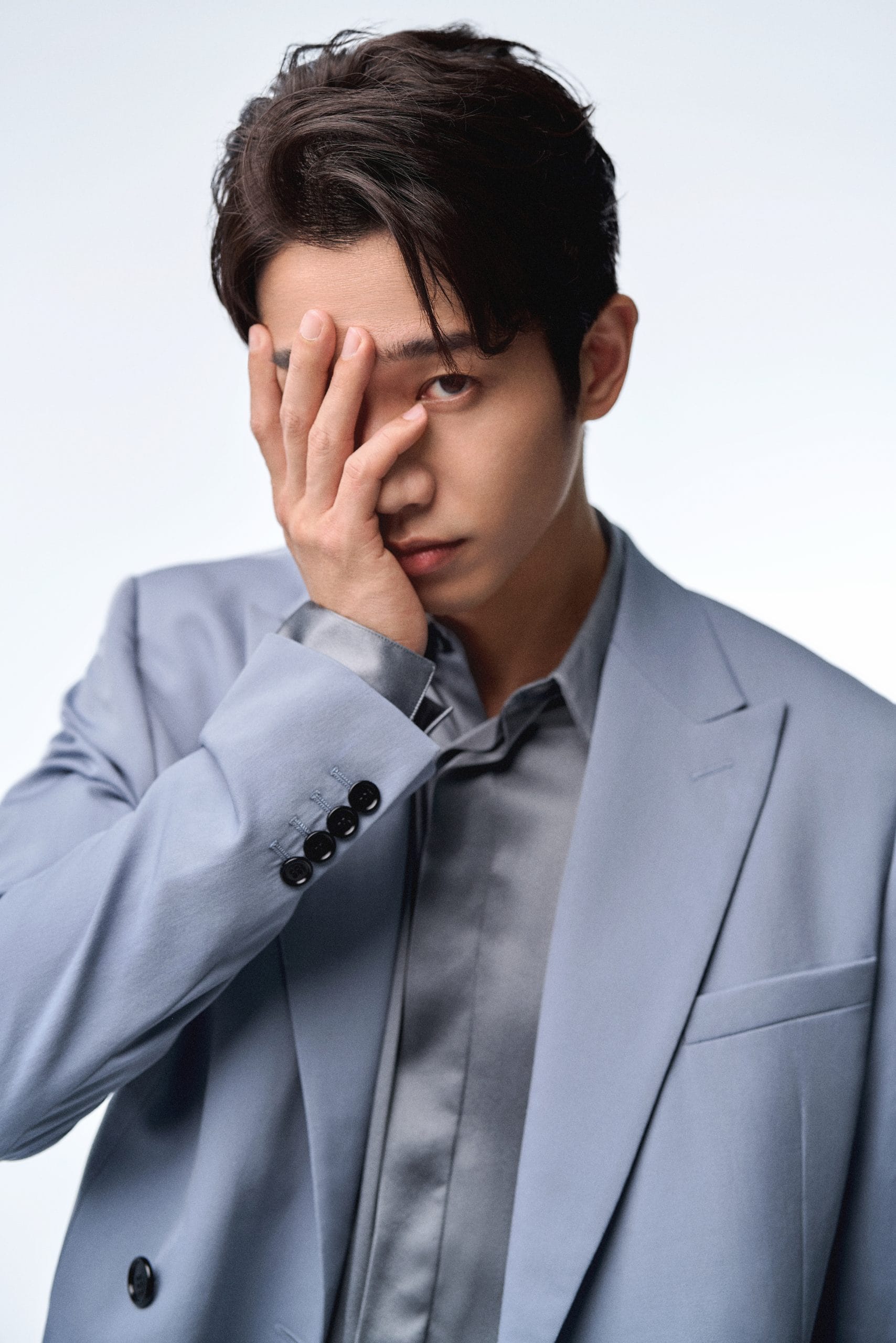 Dior Men Wool jacket, silk shirt
—
Late last year, Netflix invited him to collaborate on reality TV show Twogether with Korean thespian Lee Seung-gi of Vagabond and A Korean Odyssey fame. "Obviously, the language barrier posed a problem, but entertainment and humour stemmed from it. We shared our cultures and helped each other in spite of the language barrier."
"The entire crew was Korean, but they displayed professionalism throughout. I'm glad that Lee and I became friends after working together for half a month. Hopefully, we get to work on future projects together," says Liu, who goes on to joke about playing a non-speaking role or an alien in a Korean show.
—
On His Own Terms
What makes an actor then? Is his legacy measured by the number of awards he has to his name after leaving the industry? Or can he be content with the hard work and sacrifices made on and off camera? "Awards and recognitions are confirmations of one's efforts; it comes naturally with every job. I'm definitely not at the peak, I'm way off, and there is still a long way to go. In fact, I hope I don't see the peak so that I can constantly improve myself," Liu admits.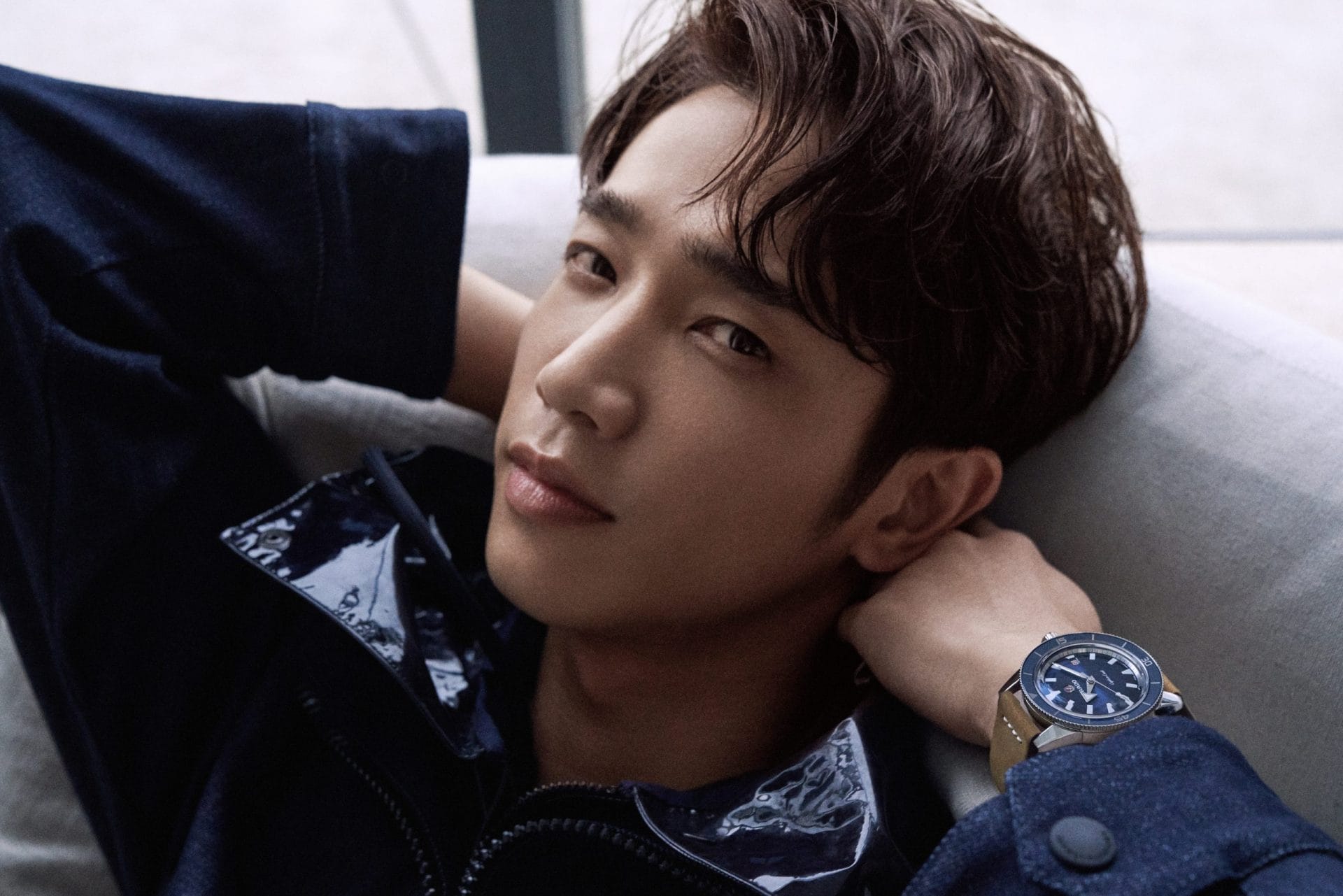 Emporio Armani Polyester & denim blend jacket; Rado Captain Cook Automatic
—
"I've never thought about an end goal. The (entertainment) scene is so unpredictable and complex; there's nothing tangible. I just tell myself to continue to work hard. I hope to be more down-to-earth and enjoy every moment regardless if it's good or bad. I hope to be free and do what I like, to be more proficient and more relaxed."
"Right now, the proudest moment in my life is to have a meal with my parents and share about my work. Though that may seem to be an everyday occurrence, I don't think everyone has that luxury of time given their busy work schedules. To me, it's something worth being happy about and grateful for."
—
Photography Chee Wei
Styling Wilson Lim
Photography Assistant TK Teo
Styling Assistant Manfred Lu
Grooming Ara Wu / So Easy Studio
Hair Yun / Driven.by.
Production Jeannie Ang
This story first appeared in the April '20 issue of Men's Folio Singapore. 
---