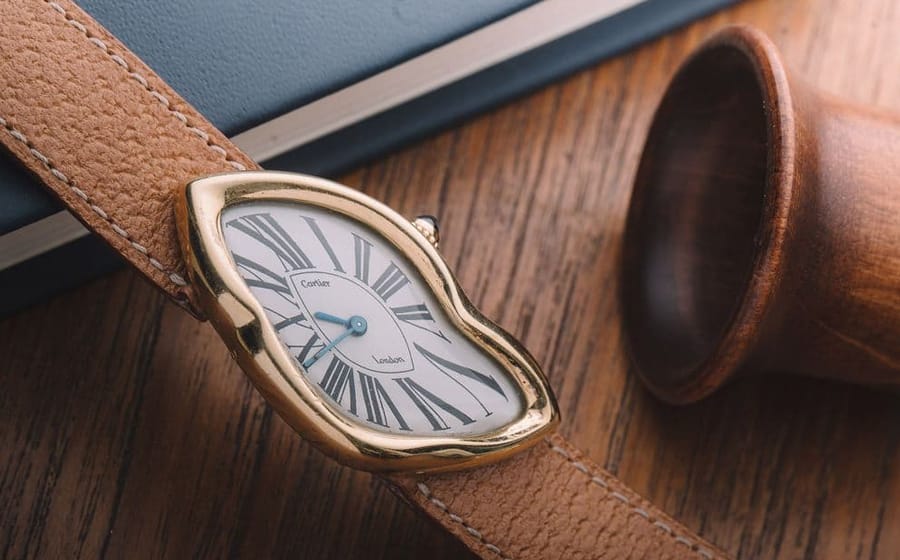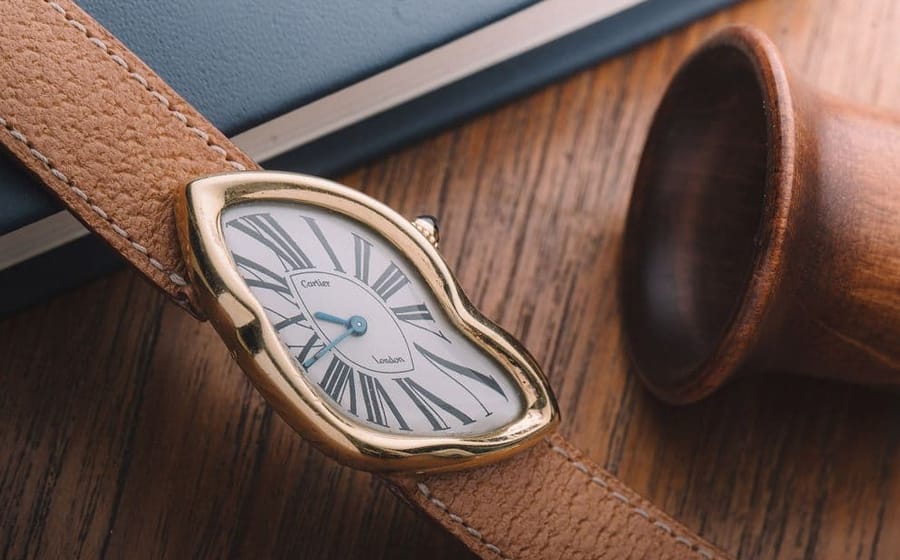 Watch materials, dial colours and complications are some ways one can stand out from the crowd. Here is a slight issue — industry veterans and insiders estimate 70 percent of the watches in the horology world are round.
To truly differentiate your timepiece from others, why not look at pieces with disparate shapes? We round up a selection of pieces that feature unique shapes. 
Pictured above: Crashed
"Leaf-shaped" is perhaps the closest form of descriptor one would give the Cartier Crash. Then again, we cannot put a word to it as we look at it more. There are two backstories for the inspiration of The Crash when it was introduced in 1967.
Word has it an employee of Cartier was met in a blazing car accident — pulled out from the wreckage was a deformed Cartier Baignoire Allongé which inspired then-head of Cartier London Jean-Jacques Cartier.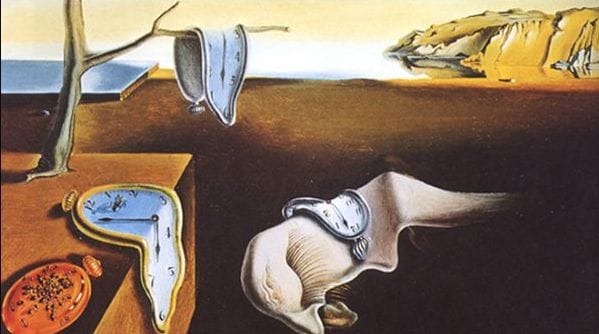 For people who refuse to believe that such a beautiful timepiece was inspired by a tragic accident, here's another. Folks believe the design came from the melting watches from the great Salvador Dali's (yes, Money Heist Dali mask) painting — The Persistence of Memory.
Regardless whatever story you choose to believe, the Cartier Crash is one of the most beautifully shaped timepieces that ever existed.
—
Grabbing by the Horns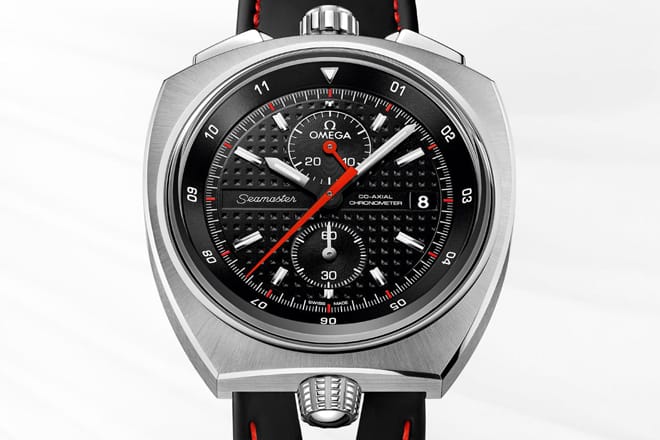 The late 1960s and early 1970s was a period when watchmakers began feeling adventurous, experimenting with other forms after making elegant and classic pieces two decades prior. One shape that intrigued many was the Bullhead which is an umbrella of chronographs that had their crown and pushers positioned at the top. The case shape also contributed to the overall unconventional shape, a curved trapezoid was opted in favour of the traditional circular case.
One of the most popular Bullhead chronographs was the Omega ST.146.0011 that was part of the Swiss watchmaker's 1970 international Seamaster Chronostop collection. The watch was not designed for bullfighting, instead it was marketed as a driver/rally watch.
After a long hiatus, Omega resurrected the watch in 2013 before deciding to make it a mainstay in the brand's lineup of chronographs.
—
Squared Off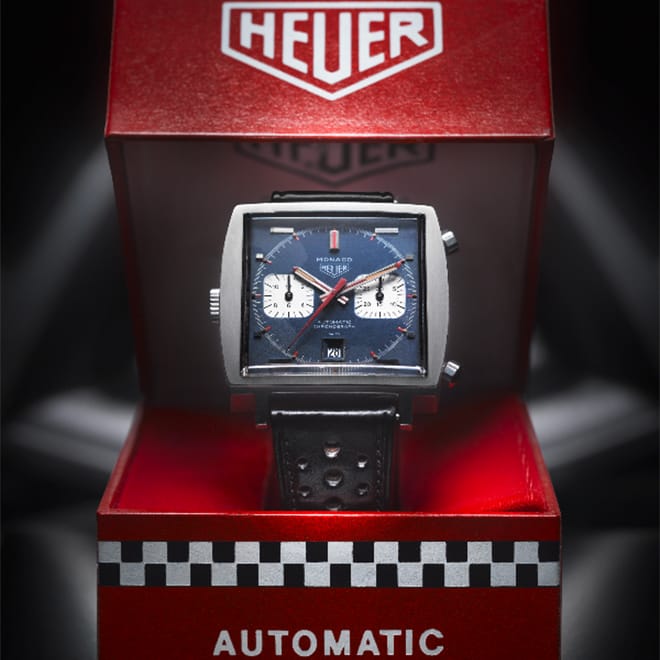 Continuing with race-inspired timepieces is another legendary watch that shocked the world thanks to a bit of ingenuity and brilliant marketing. Erwin Piquerez, owner of a Swiss watch case manufacturer, offered Jack Heuer a patented waterproof square case (a first for square watches during that period) which he jumped on immediately.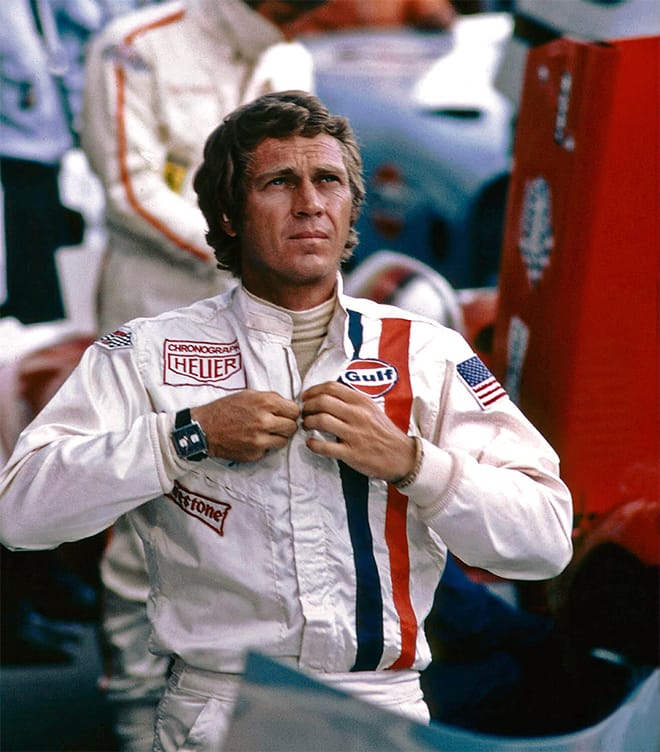 Launched in 1969, that timepiece was named Monaco as a tribute to the fabled Formula one Grand Prix. It was a combination of Heuer's Calibre 11 automatic chronograph (the world's first) and the new waterproof case.
The deliberate positioning of the crown was to remind owners the watch did not require manual winding. The Monaco remains one of the definitive pieces of watchmaking designs that has endured decades since its inception.
—
Independence Day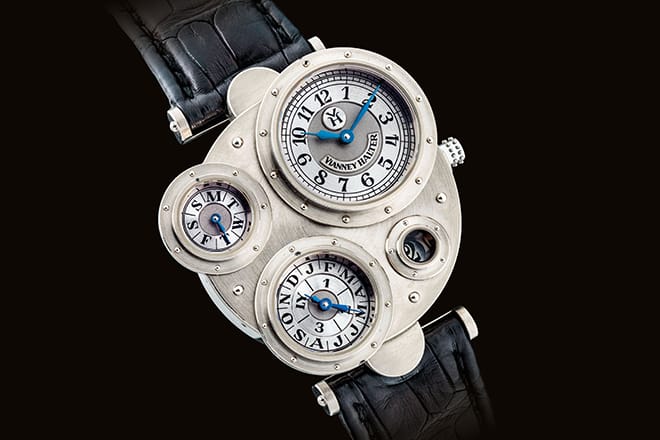 The leeway that goes into independent watchmakers' designs are huge compared to those owned by conglomerates. One should not be worried about substance and pedigree as the creative freedom is tempered with their deep watchmaking expertise and horological nous.
The result is a niche group of timepieces with the most provocative of designs. Vianney Halter, Maximilian Büsser and Stepan Sarpaneva are some of the biggest minds behind watches with unique case shapes.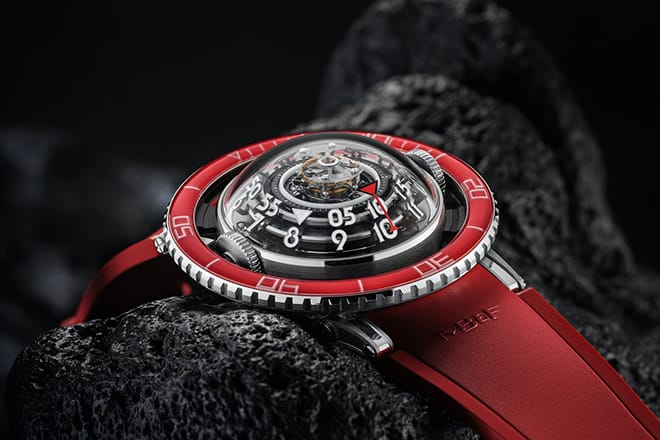 The Antiqua by Parisien Vianney Halter could easily grace Will Smith's wrist in Men In Black. Shaped like a time travel device, the different elements of the perpetual calendar are separated.
Max Büsser echoes a similar futuristic concept with his HM (Horological Machines) project. Any of his pieces is worthy to be mentioned but the HM7 "Aquapod" is our pick as the more wearable and fashionable watch.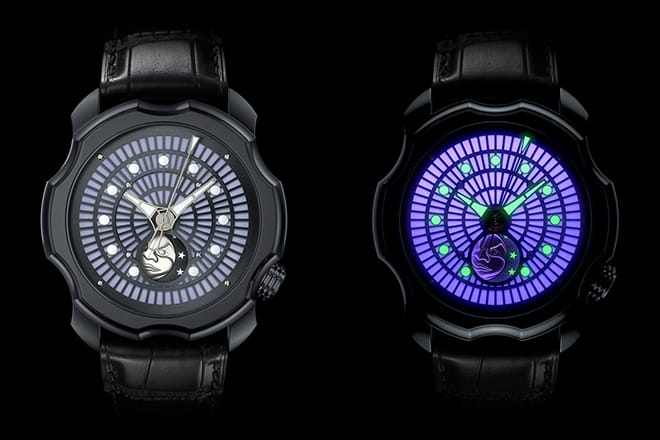 Finnish watchmaker Stepan Sarpaneva is famed for his moonphase design, which is a portrait of himself. Case designs is a quirk of his brand as well, the Korona (no pun intended really) made a name for itself with its multi-curved case and dial design.
---