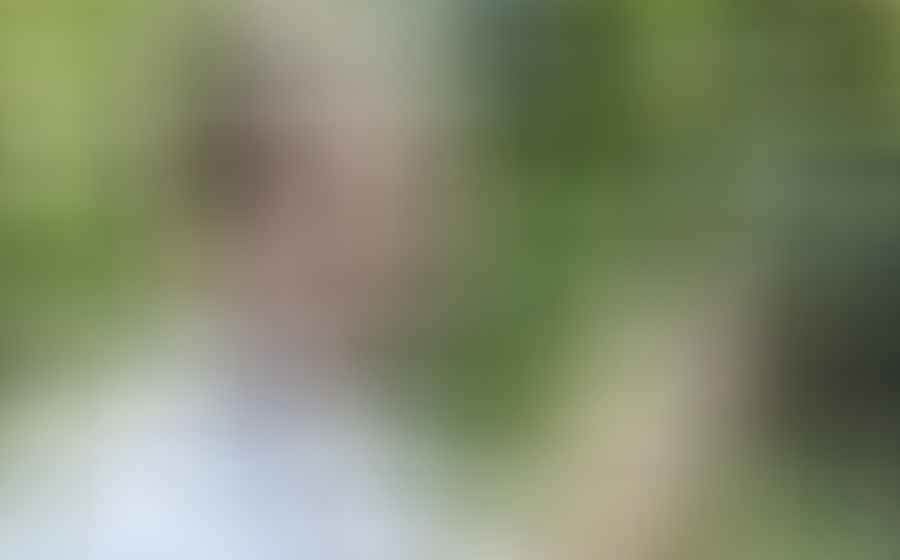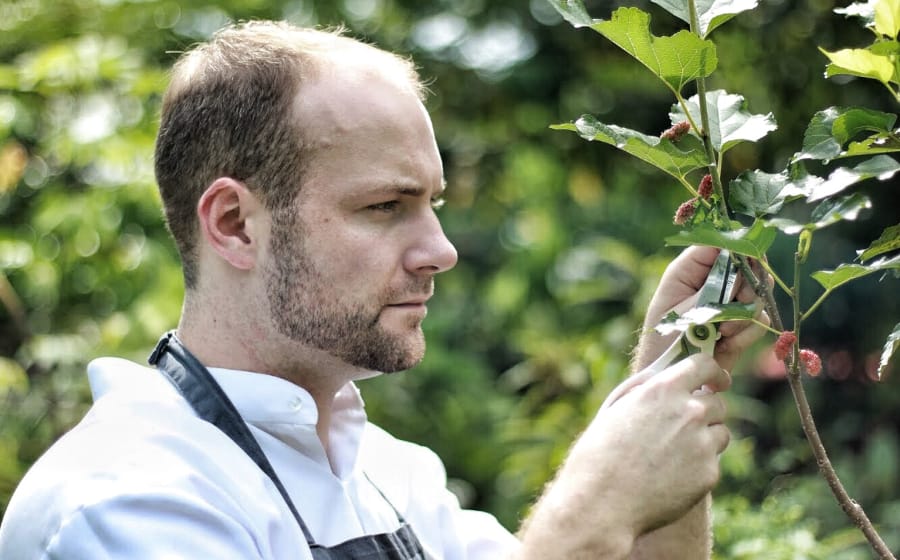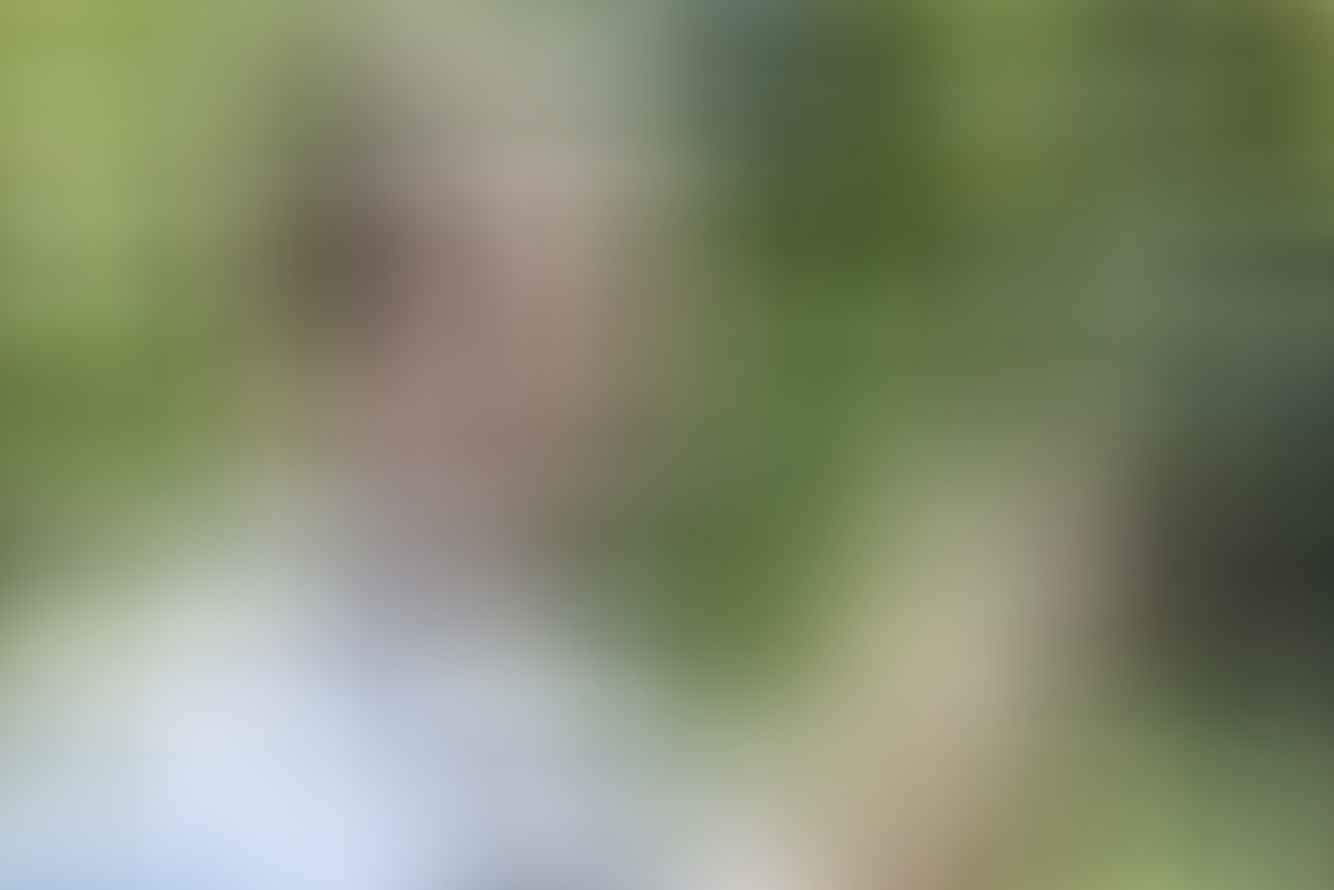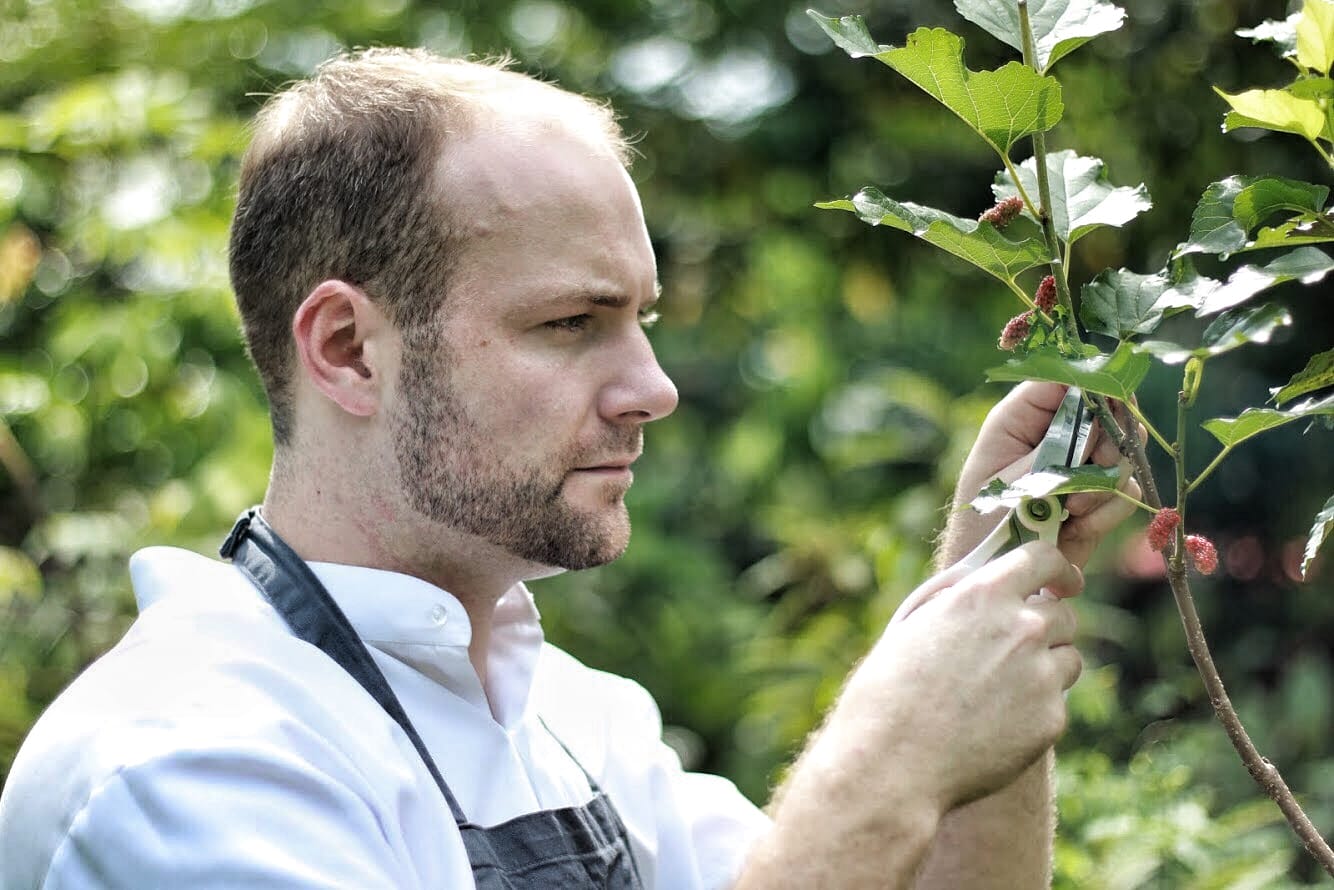 In the twenty first instalment of #MensFolioMeets — a weekly column where we interview who's who and who's in the know — we speak to Oliver Truesdale-Jutras, head chef of Open Farm Community.
How do you inject some excitement to a dining concept that since its inception in 2016, has pioneered the farm to table restaurant movement? According to Cynthia Chua, Founder and CEO of Spa Esprit Group (yes, the woman who made brazilian waxing a thing again), the answer is to revamp the exact thing that customers flock to to make the cash registers ring — yes, the menu.
While it could rest within the hands of any talented chef (and there are many in our sunny red dot), the answer comes directly from the mouth of Chef Oliver. Fresh off his world tour as a duo named Stove Trotter, his co-founder Phoebe and him have served up dishes in France, Denmark, Morocco, Sri Lanka and Japan all with one emphasis — the ingredients used are locally sourced coupled with a commitment to discover little known local native traditions.
What then informs the latest menu at OFC? According to Chef Oliver, it's a celebration of local producers, an encouragement to rediscover our local ingredients and to expand our palates to the unfamiliar. If you're strangely not convinced by now, just continue reading below. 
—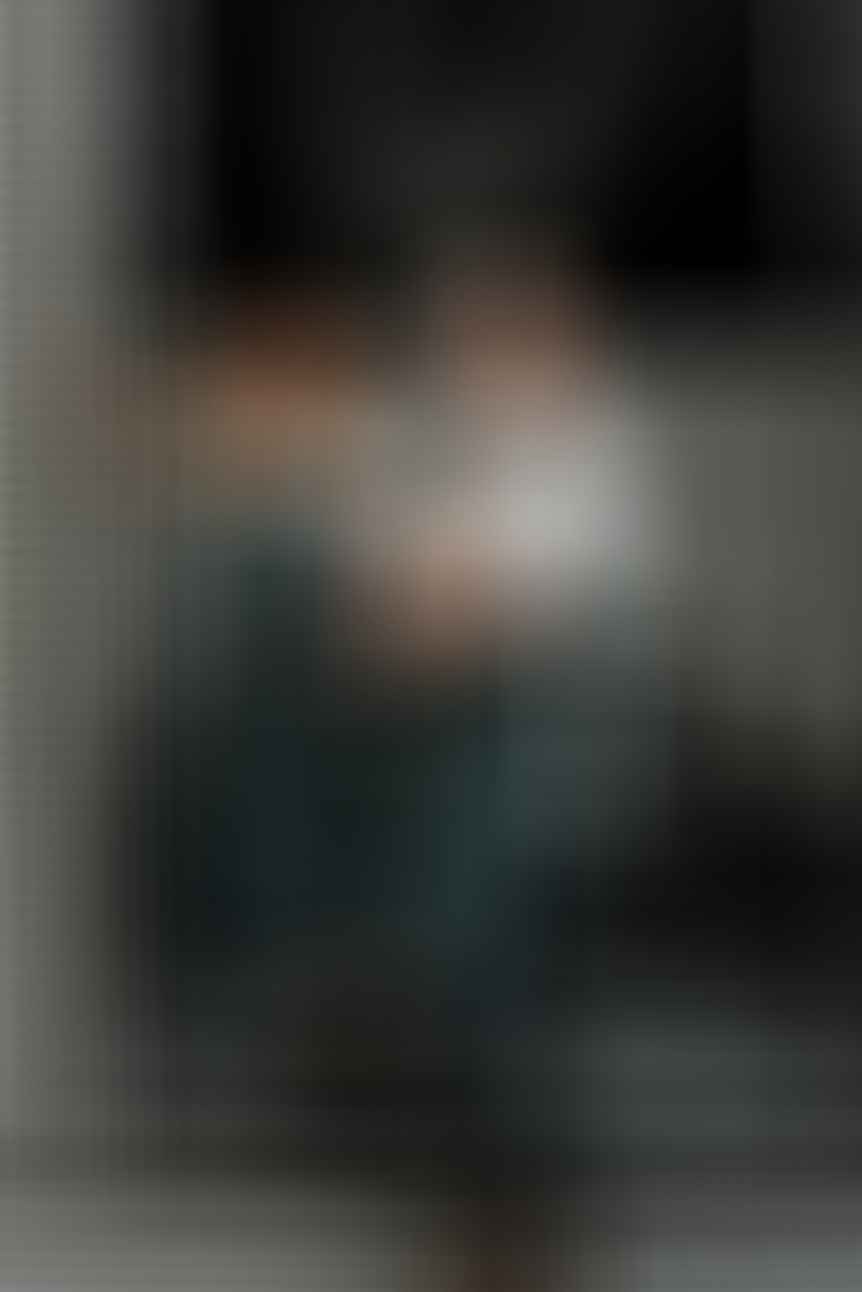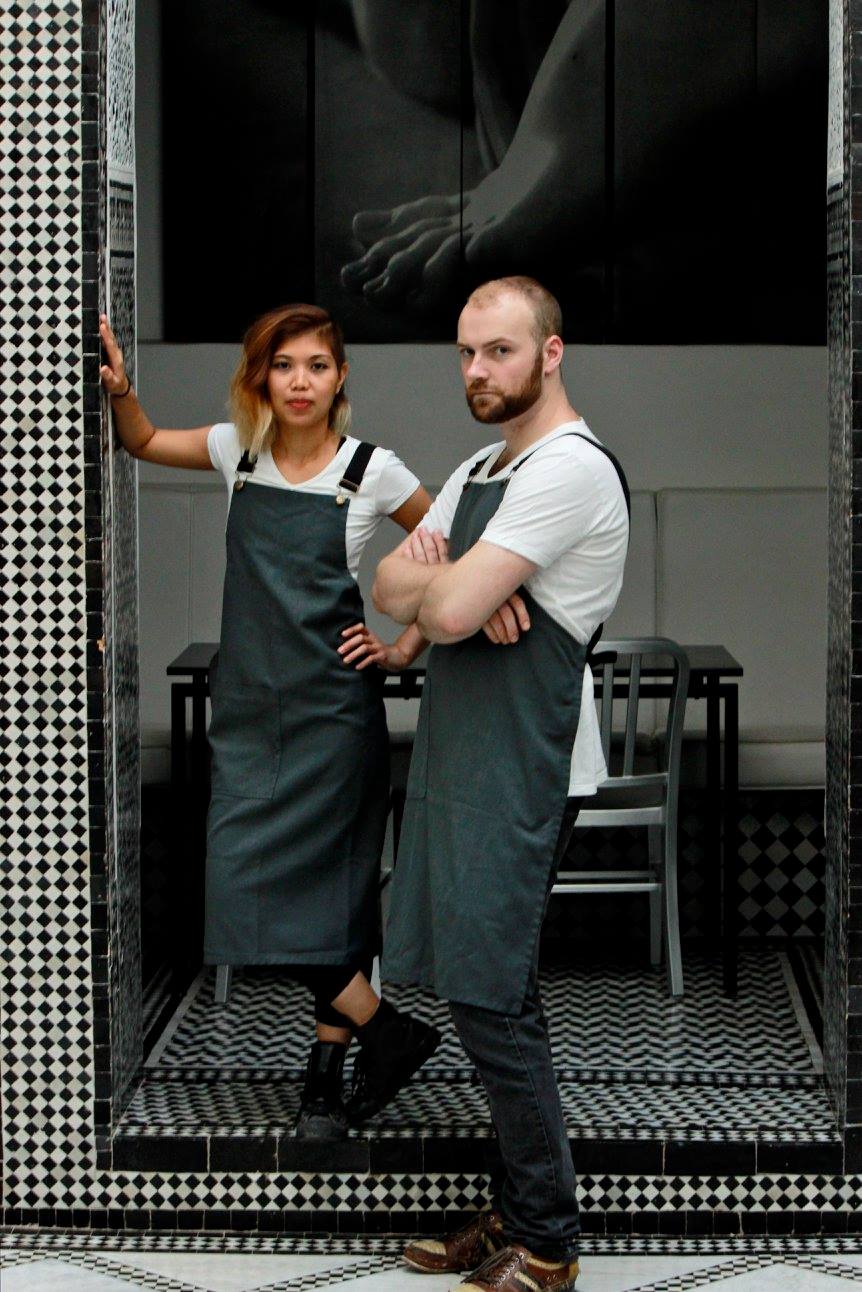 Chef Oliver and his partner in crime, Phoebe Oviedo.
—
What made you decide to stop Stovetrotter and run Open Farm Community? How was the transition like?
Running Stovetrotter required a lot of work — each pop-up was like operating a small restaurant all on our own, and due to our philosophy of using only local ingredients, we had to do a lot of research ahead of time. After three to four years, Phoebe and I started dreaming of staying in one place.
We had just started considering options when Cynthia Chua, the founder and CEO of Spa Esprit Group, came and ate at one of our pop-ups in France and told us about Open Farm Community (OFC). It was a win-win for the both of us as the principles of Open Farm were in line with our philosophy about food and Cynthia was looking for someone who shared the same passion as her to establish a deeper and more meaningful connection with food and farming. 
The transition wasn't all smooth sailing — at OFC we had to get used to operating a restaurant that was open seven days week for brunch, lunch and dinner, as compared to the relatively transient nature of pop-ups. But with a restaurant, we have the follow up value that pop-ups don't always have, so guests can return and we have more time to evolve dishes.
What we really like about running OFC is seeing a project through for a longer period — we feel like we have more time to take stock of where we were when we started versus where we are and how we envision things to be moving forward.
—



When in Marrakesh, do as the Morrocans do; head to your local spice market.
—
What were some of the little known local native ingredients of each country you visited? Were they all sustainably sourced?
We like to think so — we have always been passionate about working with small farms and purveyors, although that's not to say that they are all run sustainably.
With regards to indigenous produce, we used all sorts! Some of the unique ingredients we used include s'men (fermented butter) and celou and wild purslane in Morocco. In France, we encountered some unique cheeses, beautifully odd fish and local organic vegetable in France. When we were in France, we would visit the largest market outside Paris in Arles once a week, just to see what we could find. 
In Amsterdam, we used miso made from Dutch beans, served wine from the Netherlands and even cooked with tulip bulbs. Every country opened our eyes to really unique and amazing produce.
—


—
How challenging is it to use local ingredients here in Singapore? Where do you get them?
I would say that it can prove challenging. It is not completely impossible but there's a huge variable in supply and quality that is very difficult to manage for a large operation. Since we started working at OFC, we have since developed relationships with different farms and suppliers, and now have a steady supply from a few sources.
I would say that if Phoebe and I hadn't done our pop-ups previously, designing menus around what we can can find at local markets, flexing and adapting to work with the ingredients available in Singapore would be quite a feat.
The common process among chefs is they tend to conceptualise their dish before going out to look for the ingredients. However, Phoebe and I do it a bit differently — we tend to visit farms and markets to see what is available before we build our dishes around that, which explains why we are always on the lookout for different produce and products.
—



OFCs' version of Tortellini is served up with mushrooms from Kin Yan — Singapore's biggest mushroom farm.
—
What were some of the challenges you faced conceptualising the menu for Open Farm Community?
The biggest thing we realised is that the palate variation in Singapore is so vast compared to countries like France or Belgium. Simply put, most French people have some idiosyncrasies in terms of what they eat — most of them grew up eating similar food to one another, hence they value similar aspects of food.
In Singapore, however, there are people from all walks of life from different backgrounds, with different exposure to different cultures and different mixes, and with that you end up having two tables next to one another saying:
The food is great and they pay compliments to the chef, and

The food is bland, and they did not enjoy it although both dishes came out of the same pan. 
While it was very frustrating at the start, I must admit that it makes for an interesting experience as a chef. So now we make it a point to serve a few sambals, pickles and jams of different flavour profiles with all our mains — that way people who veer a certain direction can manipulate their food the way they want, but share a table with someone who wants a different experience and no one has to suffer for their differences.
—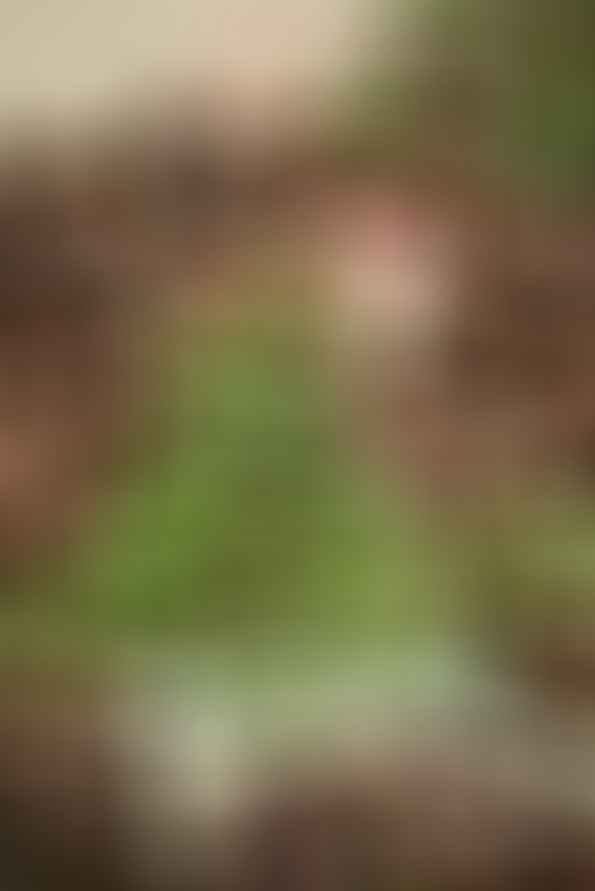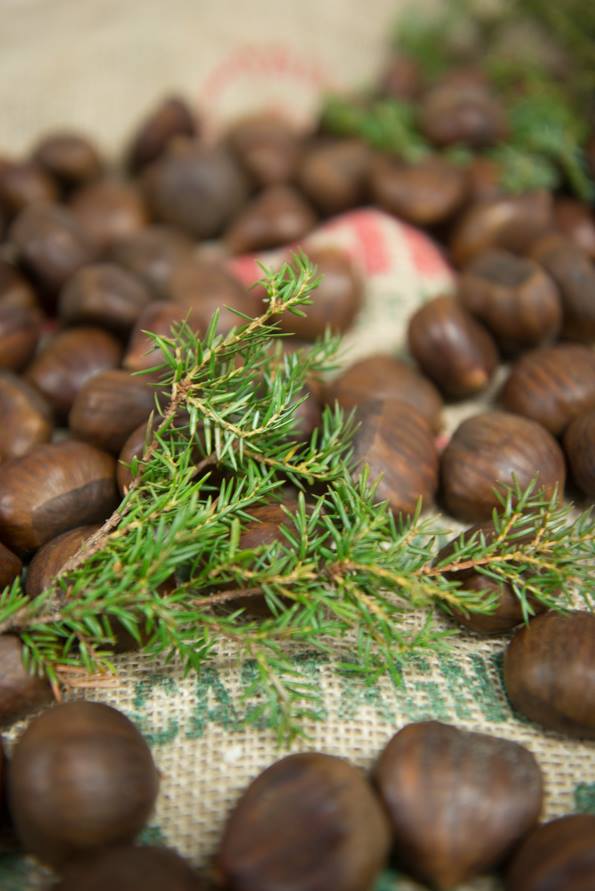 —
What happens to the food waste at OFC? Is it compost in OFC's gardens?
We do compost — we send about five kilograms per day to our black soldier fly farm, who compost it way more effectively. That said, on most days we barely get five kilograms of waste as we are quite passionate about not throwing anything usable away.
We are looking at getting a biodigester but the cost involved is a tad extreme for our scale of operation. That said, a couple of us at the F&B Sustainability Council are drafting a note to seek funding for a centralised food waste facility, but that is still fairly far down the pipeline.
—
What are some of your favourite local ingredients and how are they best used in recipes?
My favourites are always the ones that have no comparable flavour back home. For me when I first arrived in Singapore, people were always trying to sell me second-rate European vegetables (no thanks!).
I remember the first time I really started to appreciate local produce was when I tasted real laksa leaf for the first time. Not the popular laksa dish, but the leaves from which they take their name. It's not my favourite thing to eat but it has a distinct flavour all on its own. 
I had the same feeling when I tasted ginger flower for the first time — familiar yet unique. Other notable ingredients that I like include ulam raja, peanut leaves, pili fruit, sweet tamarind, buah keluak and kadongdong — all these plants have unbelievable aromatic profiles that I think most people either don't know of or take for granted. 
If you ask me about my favourite farm, I think that Meod is right up there for me right now. They are a truly professional enterprise — their farm is very clean and modern but not overly technological, and they are focused on offering something locally that no one else is able to offer at the same quality. 
I'm also a big fan of Sid and the guys at Edible Garden City for turning towards vegetables and substantial growth rather than pure micros and cresses — it shows gumption and bravery and it's what Singapore really needs. The Aloe from Kin Yan is great too; surprising quality of fish from Tiberias; and great chocolates made from scratch in Singapore at Lemuel. In short, there is a lot of good stuff available in Singapore. 
—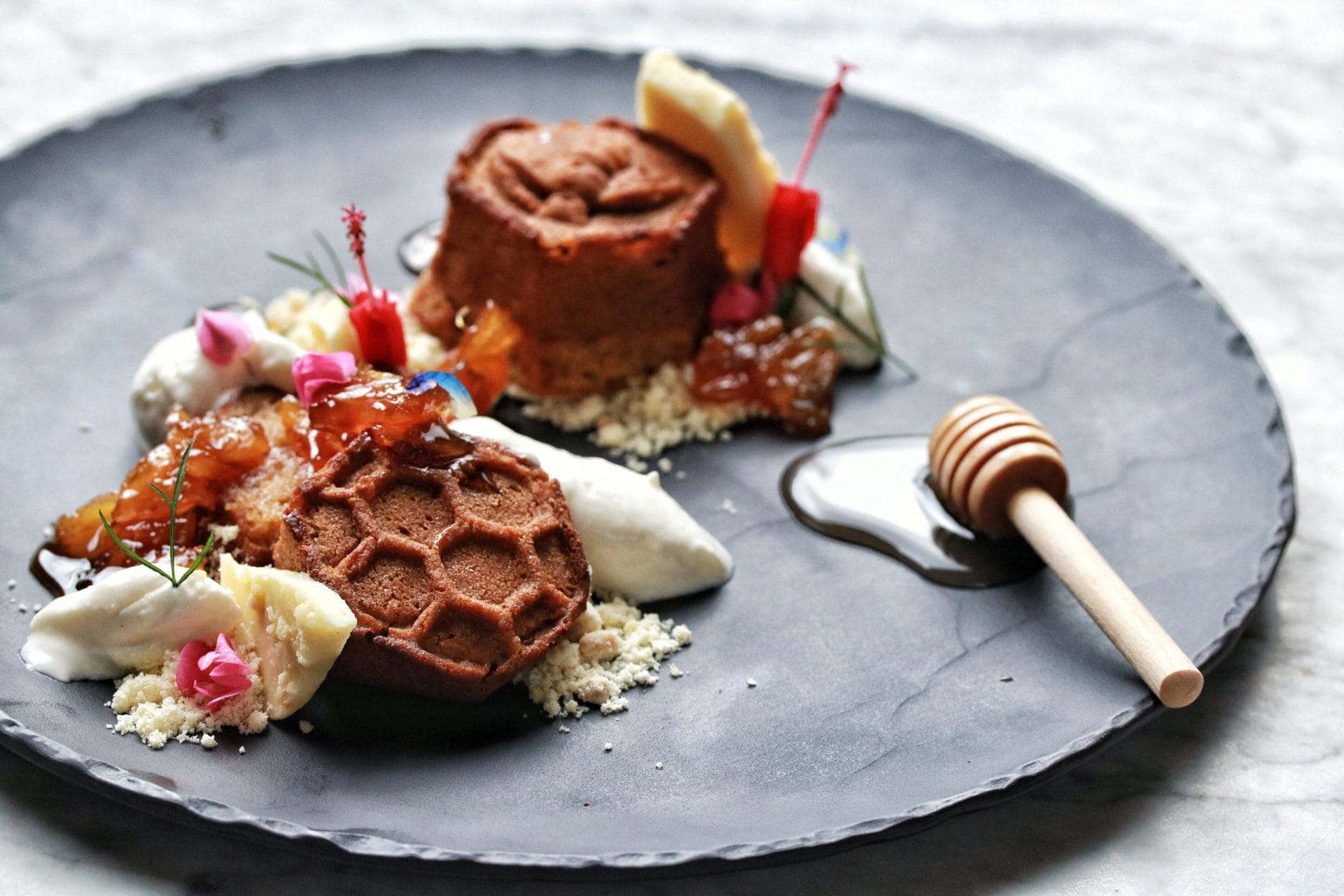 Milk and Honey is a honey soaked sponge cake served with pineapple jam and homemade milk crumble. 
—
Can you share a no-frills, three-ingredient meal that corporates like us can easily whip up at home?
Get a really good mango. Salt. Chilli or Lime. That's it. Even the good green mangoes are awesome like this.
If you mean three ingredients a little more loosely, then probably pickled sandwiches. I love pickles and ferments, I often eat wraps of just Kimchi and cucumber with a touch of mayo and lettuce. 
Also, nice rice, furikake coupled with some shiso pickles is a dish pretty hard to beat. 
—
Is there a vegetable or fruit you're hoping to try and grow in Singapore at some point?
I would like to find some little known vegetables indigenous to the Malay peninsula. I just had someone bring me a pile of unique vegetables from Sarawak. Pili nut fruits, chillies, and a bunch of stuff I can't even name. It was glorious.
All these throwbacks are still out there, just waiting to be found and reintroduced. It is my dream to have a farm that produces loads of vegetables and a garden focused on reintroducing indigenous varieties to people, keeping that heritage vegetable aspect alive.
—
Can you tell us a joke involving a vegetable?
I don't really do jokes but when people ask me how chefs don't cry when they cut onions, I always tell them it's because we make sure not to form emotional bonds with the onions first. Then quickly change the subject before they can react.
The only set-up jokes I actually enjoy are far too dark for publication. 
---