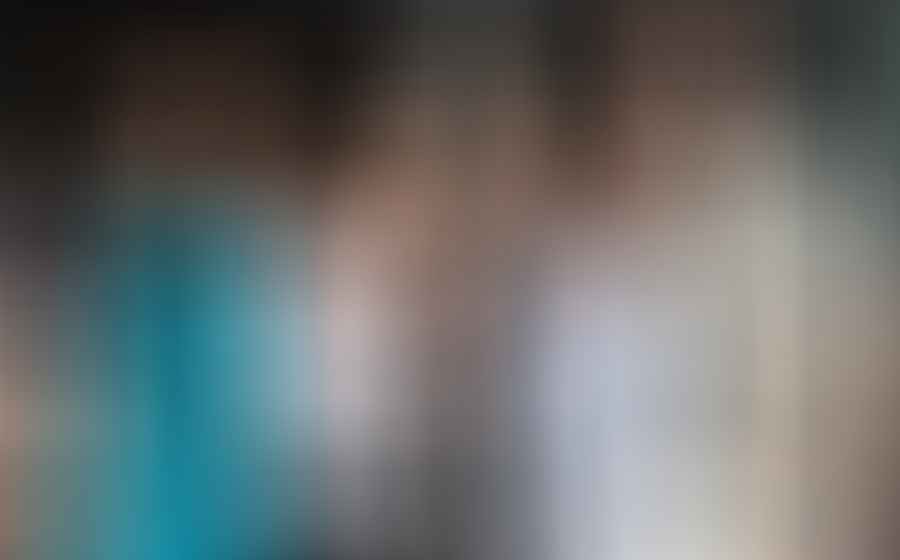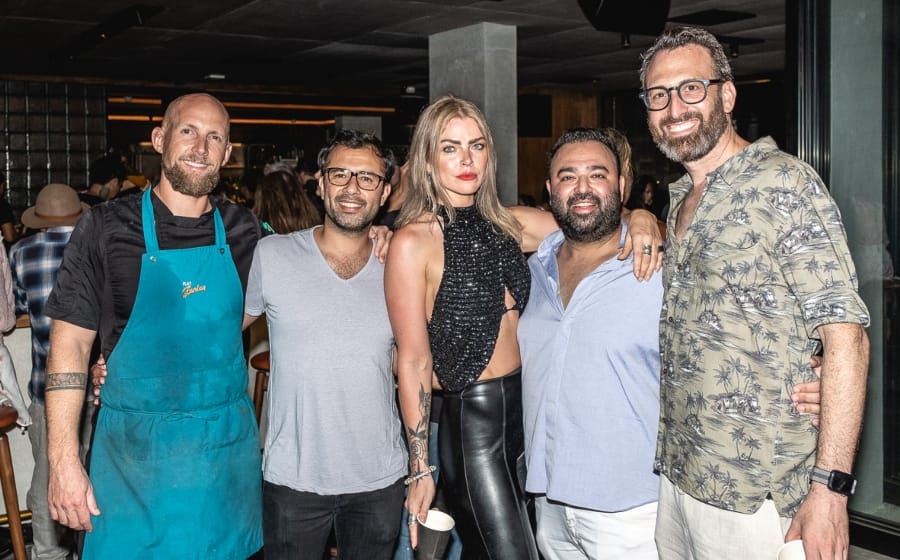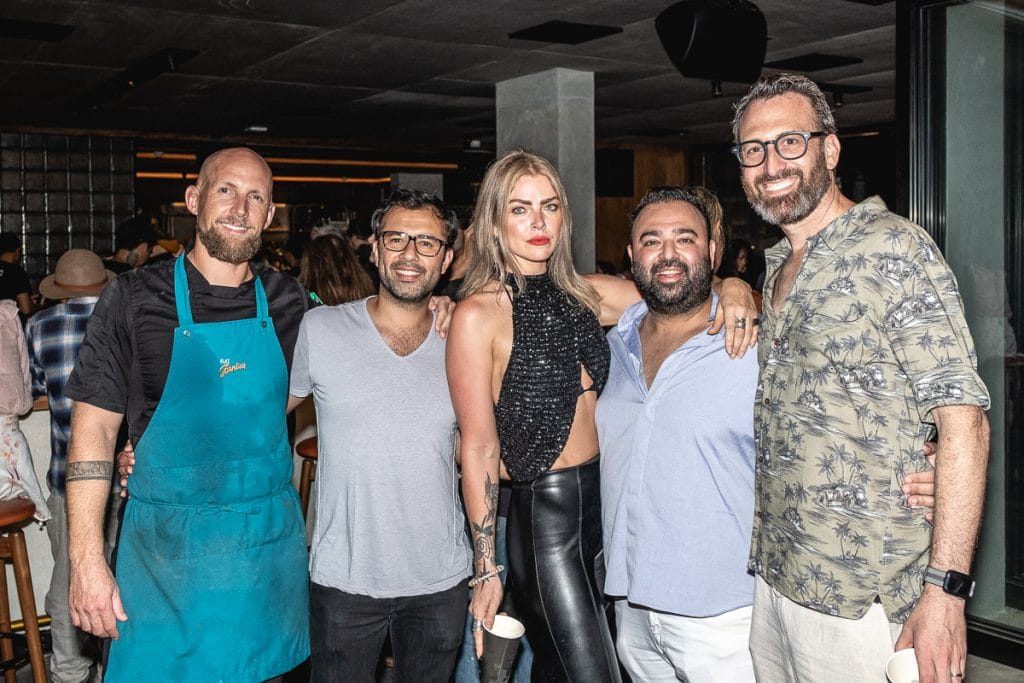 Happy Valentine's Day everybody! Or as we call it, a day where global conglomerates pilfer 1/10 or more of your paycheck .
But if you've clicked into this story, it might be because you are sick of the generic "Top 10 Tips these Celebrity Couples Share for Everlasting Love" or "My Husband/Wife Cheated on Me but I've Grown to Love Myself" spiel that has flooded the internet. Or maybe you've decided to skive off work. Well, we've spoken to Rohit Roopchand (2nd dude from the left) and Michael Goodman (first dude from the right) — the two good men behind The Dandy Partnership, a company that has brought you some gut-busting restaurants like Neon Pigeon, Fat Prince and Summerlong.
As it turns out, it is  possible for two friends to work together without plotting the painful death of one another and there is a need in the comedic circle for a joke involving a matzo ball and a cheeseburger.
—
Happy Valentine's Day to the both of you! Let's start off by talking about your bromance.
Rohit: We met for the first time in Hong Kong, where I was living at the time and working on starting up my first restaurant with my brother. Michael was based in San Francisco at the time but traveling to Asia for work, with a plan to move to Singapore. We were introduced by a mutual friend and on our first meeting over dinner and drinks, we connected on restaurants and our plans and dreams as it relates to them.
Michael: I'm not sure I'd call it a bromance. We've been friends a long time though and I've always appreciated his approach to the world. We're very different, but I think that helps us.
—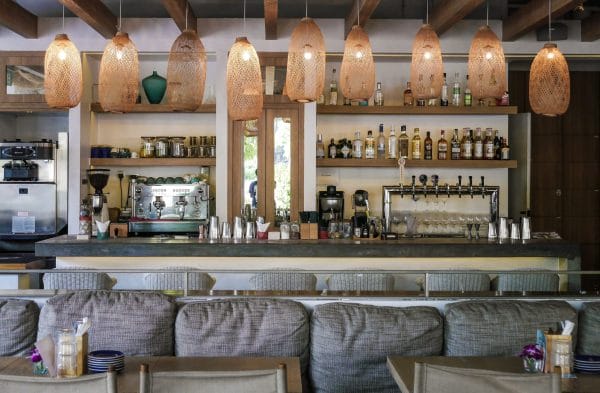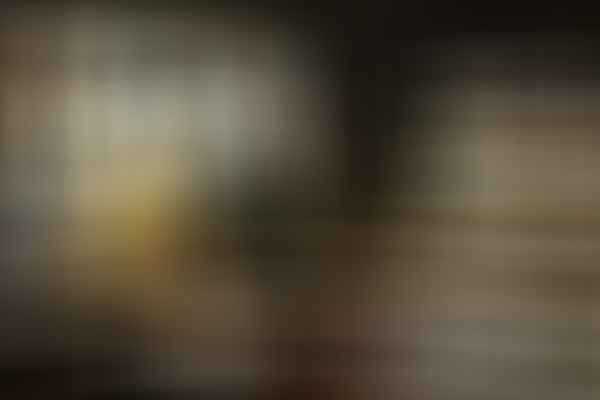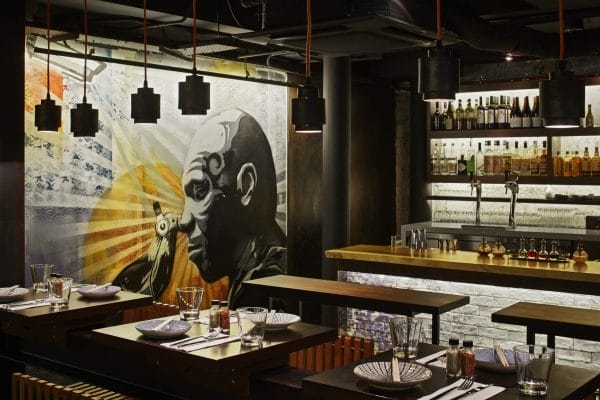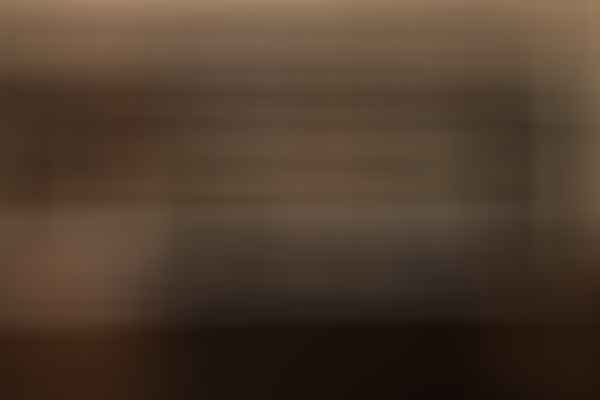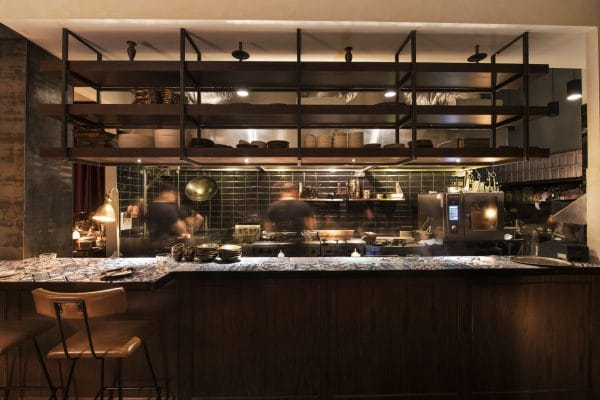 —
Singapore has become a graveyard for restaurants in the past five years. What do you think the both of you bring to the plate when it comes to Neon Pigeon, Fat Prince, and Summerlong?
Rohit: I like to think we bring people together in social places or social experiences. Going out is a lot more than just the food and drinks, it is the atmosphere, the people, the place, the music, the feeling which is what we pay a lot of attention to and is represented in each of our venues — we want to create places that people leave better than when they came in — that applies to our guests as well as to our staff who work tirelessly in and out of the venues.
Michael: For us this is not a job. It's a noble cause. We get out of bed every morning because we're compelled to create places that challenge the norms and bring people together, both guests and staff. When you can touch on that type of emotion, it changes the game. So we take that drive seriously, which has us putting in a ton of pre-work to make sure we're in the best position for success. If we face challenges, we figure out how to pivot. Our ideas are only right if our guests and staff think they are as well.
—
How do the both of you differentiate each of The Dandy Collection's concepts besides the food? Do the both of you have a routine when it comes to setting up a restaurant?
Rohit: We don't have a routine per se, but we focus on looking at the market and where the gaps in the space exist. From there, looking at how we can create a social place and experience that strikes a chord with our guests and staff.
Michael: We have a pretty in-depth process that we've developed, and we see great results when we follow it. There's a lot of legwork, but the lynchpin for me is the Brand Positioning. It's our business bible that helps everyone understand what we're doing. We need buy in from all the stakeholders on it, and we believe we have a winner when we have that.
—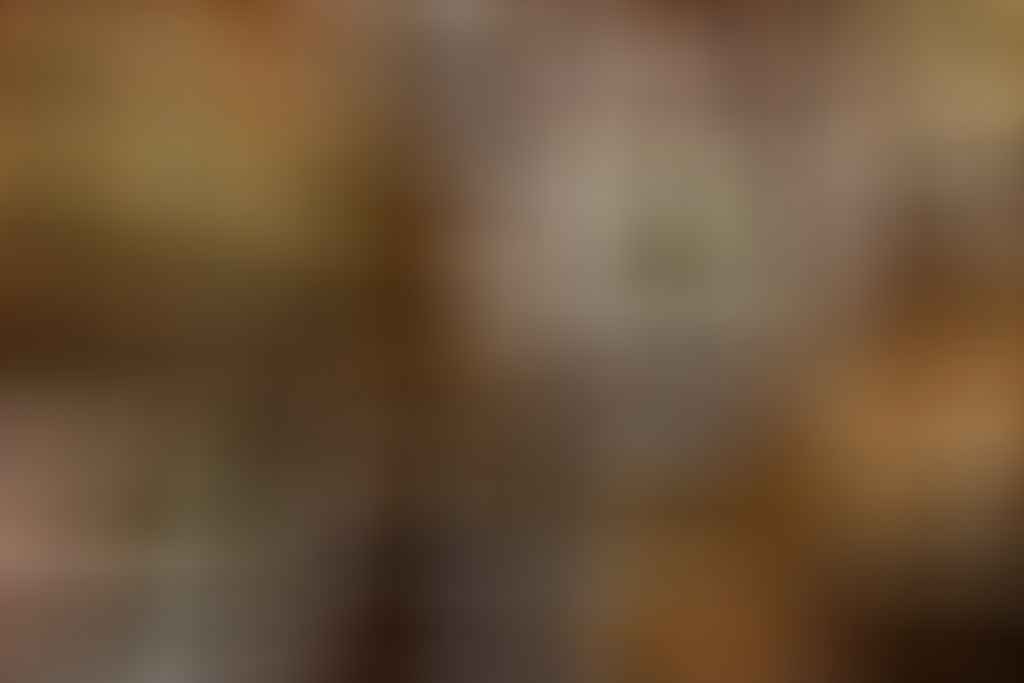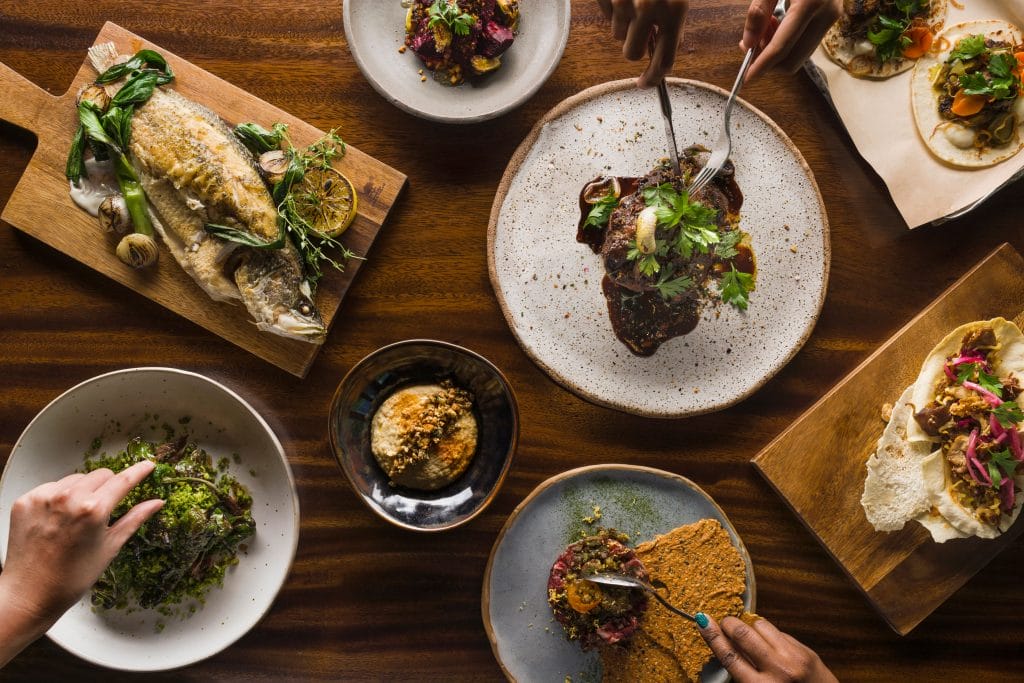 The waistline-expanding menu at Fat Prince.
—
Can the both of you take us through your favourite dish from each of the restaurants and why?
Rohit: This is ever-changing depending on what I'm in the mood for. The main stay, which I have to eat every time I go into Neon Pigeon is the Tokyo Hummus — a great combination of flavours coming together in the hummus topped with furikake and served with curry chips. At Fat Prince, it is the Spicy Seabass Kebab – perfectly cooked fish served with a lemon mayonnaise and cabbage and the right hit of spice make for a savoury dish with a touch of sweet and chili — just delicious!
And at Summerlong, it's the Lamb Kebab Skewer — tender and full of flavour and spice, it is garnished with just the right amount of Yogurt and Tahini to make a perfect dinner.
Michael: At Neon Pigeon, it's the Tokyo Hummus which is made with edamame. It's a deceptively simple dish, but the flavour is something that just speaks to me. At Fat Prince it's anything that comes out of our earth pit oven.
We're the only ones who have a place where we can bury our food in coals every night and that really does something to the flavour. At Summerlong, I love the Falafel Scotch Egg. Just a fun play on a classic!
—
Spirit versus Talent — which is more important to you?
Rohit: Spirit. The spirit is what drives one to be or become more talented.
Michael: Spirit, for sure. Skills can be taught, but being a great person is something that takes years of great upbringing.
—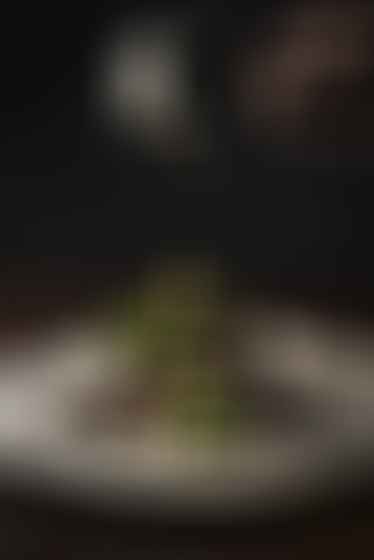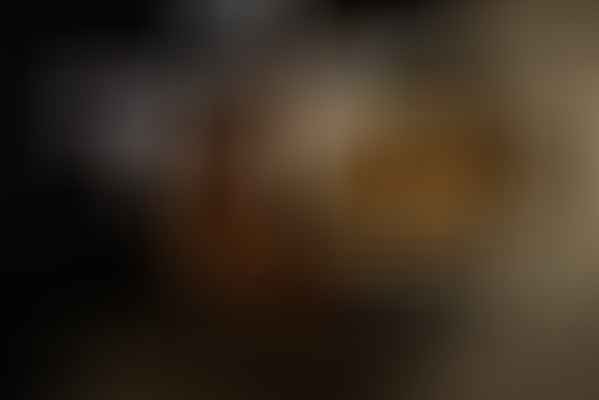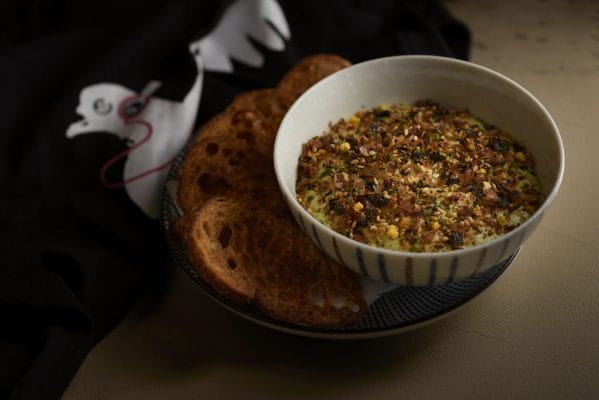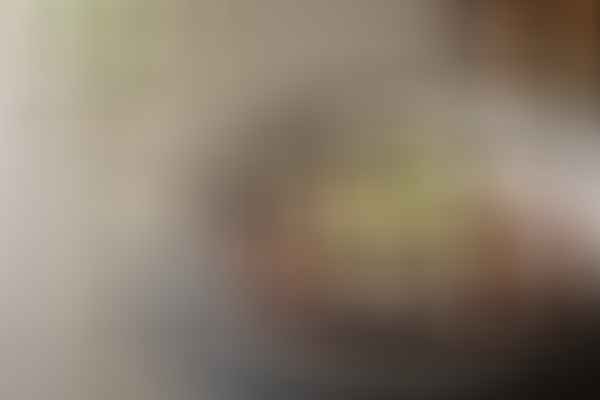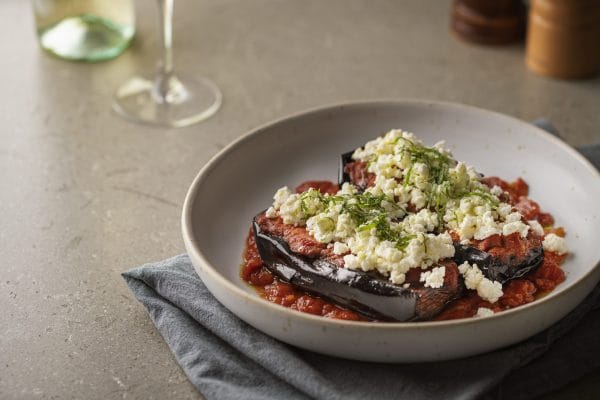 —
Conflicts are bound to arise in partnerships. How do you guys soothe it over? Is it true that it's hard to work with friends?
Rohit: We make sure to take the time to hear one another out — to try and see things from the other person's perspective and not get personal about it. While it is hard to do, we have managed to overcome a number of issues as a result and still manage to keep our relationship and friendship intact. The truth is, working with anyone regardless of the relationship is difficult. It takes being aligned, accountable and integrous with one another to keep a good working relationship.
Michael: Of course, it's hard to work with friends but Rohit and I really spent time figuring that out. We each know the areas where we're strong. If we disagree, we just share how we feel and ultimately defer to the person who has the strength in that area. So if it's finance, I'll share my view, but it's really Rohit's call.
But what I think really makes that work is that I know 100% that Rohit is not just taking his idea and running with it. He really considers my feedback even though he's the expert. I try to do the same, so we find that we really check other and I think it makes us stronger and wiser.
—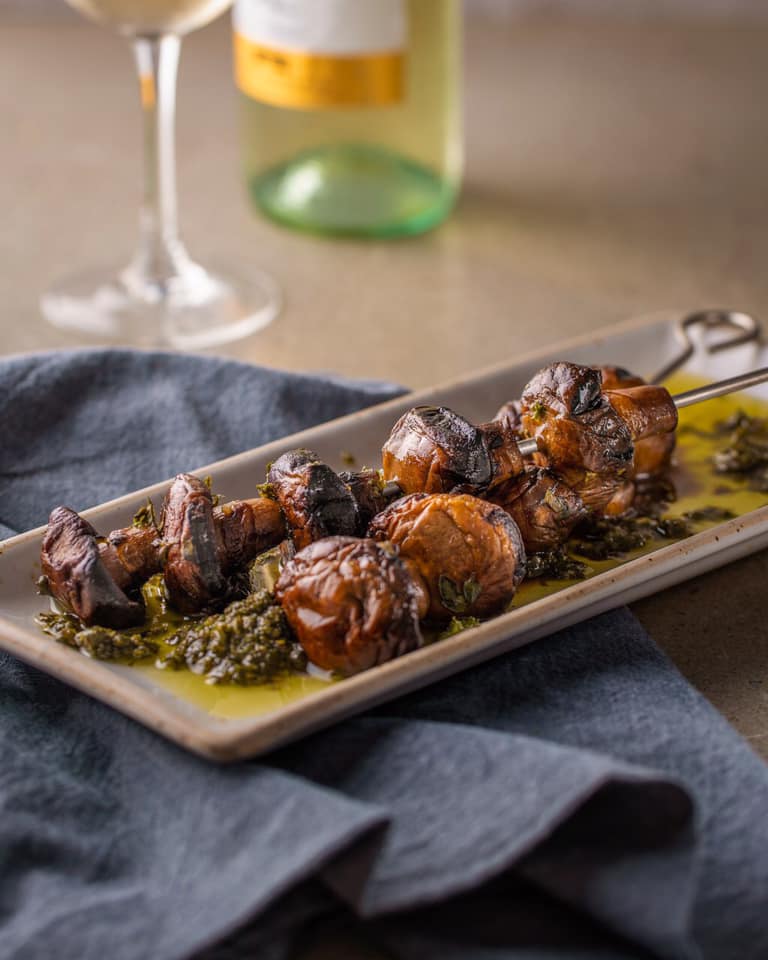 A fan favourite at Summerlong — Wild Mushroom Skewers drizzled with truffle salsa verde.
—
What do the both of you wish for the Singapore dining scene in the future?
Rohit: Some more variety. The dining scene in Singapore is too safe and it would be great to see the boundaries of cuisine and experience pushed more.
Michael: I really wish diners would show up to their reservations. Everyone works so hard and it's a tough business. When diners are no shows or cancel last minute, it actually has a big effect on us.
—
What would the both of you be doing if you weren't doing restaurants?
Rohit: I'd like to think I'd be doing something entrepreneurial. My background is from the finance world so perhaps something in that space.
Michael: Probably getting a full night's sleep!
—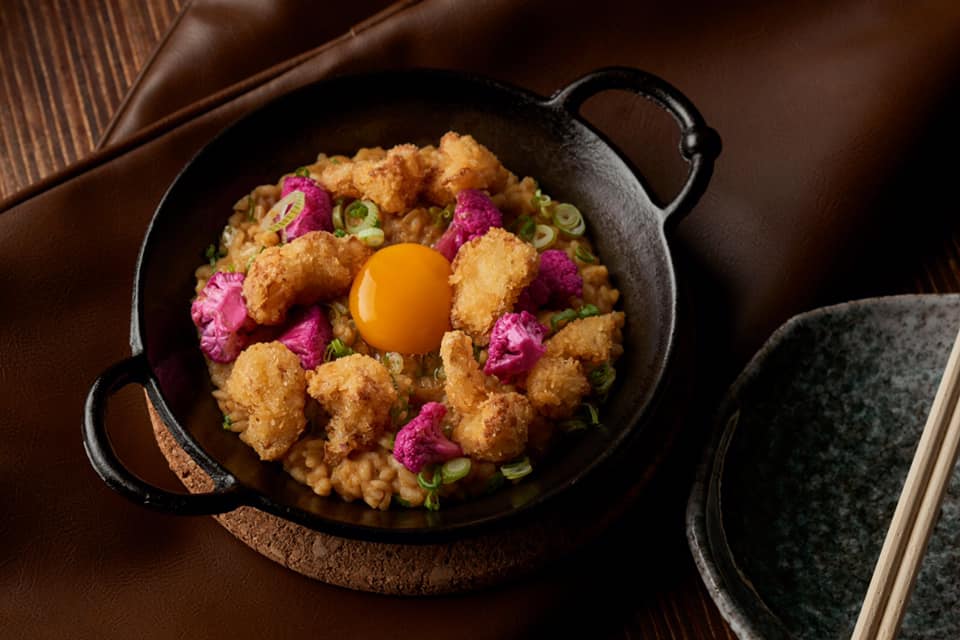 Neon Pigeon's souped up version of Golden Curry Rice is topped with deep roasted cauliflower, green onions and an egg yolk.
—
What makes a strong restaurant concept in today's culinary landscape?
Rohit: A concept that is authentic — and by authentic I don't mean traditional, but a concept that has a strong definition and does everything with that level of authenticity.
Michael: I think there has to be something that connects with your guests. It's not just what I think is cool; it's about whether or not I can get other people believe it's cool too. If I can do that then we're in a good spot.
—
Can you tell our readers a joke in less than 10 words?
Rohit: Why are eggs not into jokes? Because they crack up.
Michael: I feel like there should be one about a matzo ball and a cheeseburger, but I just haven't figured it out yet.
---