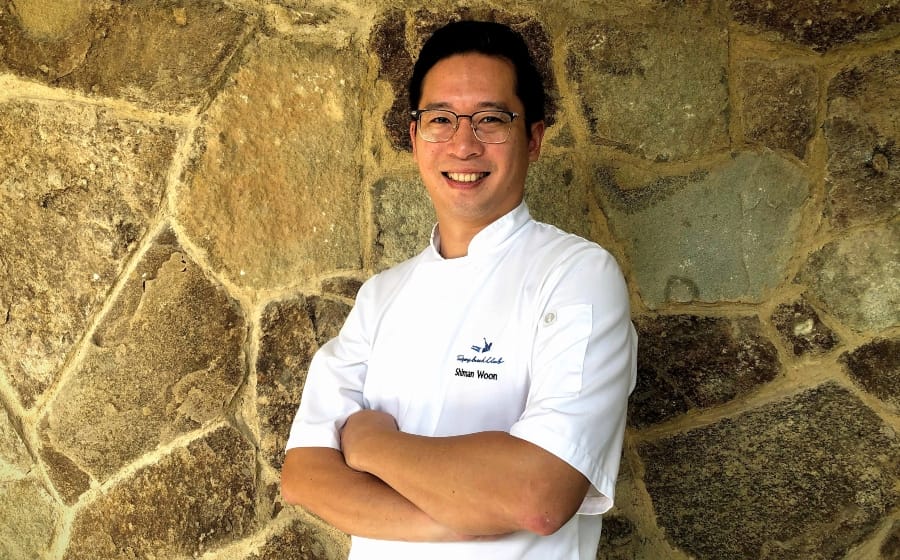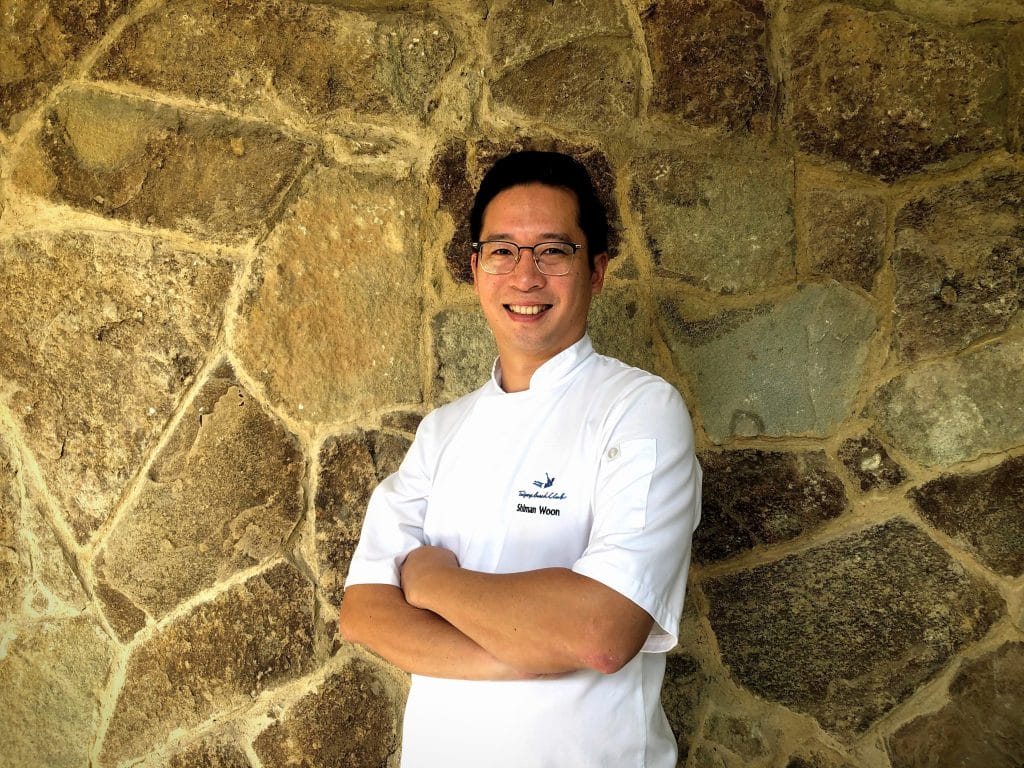 In the seventeenth instalment of #MensFolioMeets — a weekly column where we interview who's who and who's in the know — we speak to head chef of Tanjong Beach Club, Shiman Woon.
We know that asking you to go to a beach club in today's climate can be scary (both the weather and the global what-if-I-fall-sick-one), but  you don't really care because you're a sanitary person.
Well, we're going to re-introduce Tanjong Beach Club here. For the uninitiated, we're going to list down what we and thousands of people from the boomers to the frat boys love about it — the great cocktails (check), the pool that's oddly always filled with hot people (check), the hyper-curated good vibes playlist (check) and now, its produce-driven menu that includes wholesome salads, vegetarian dishes and gluten-free options (check, check, check!).
Head chef Shiman Woon's new menu is not only about the meticulously plated dishes or Instagram-feed pleasing colours — though that's important too — it's about a menu that tastes as good as it will make you feel good.
—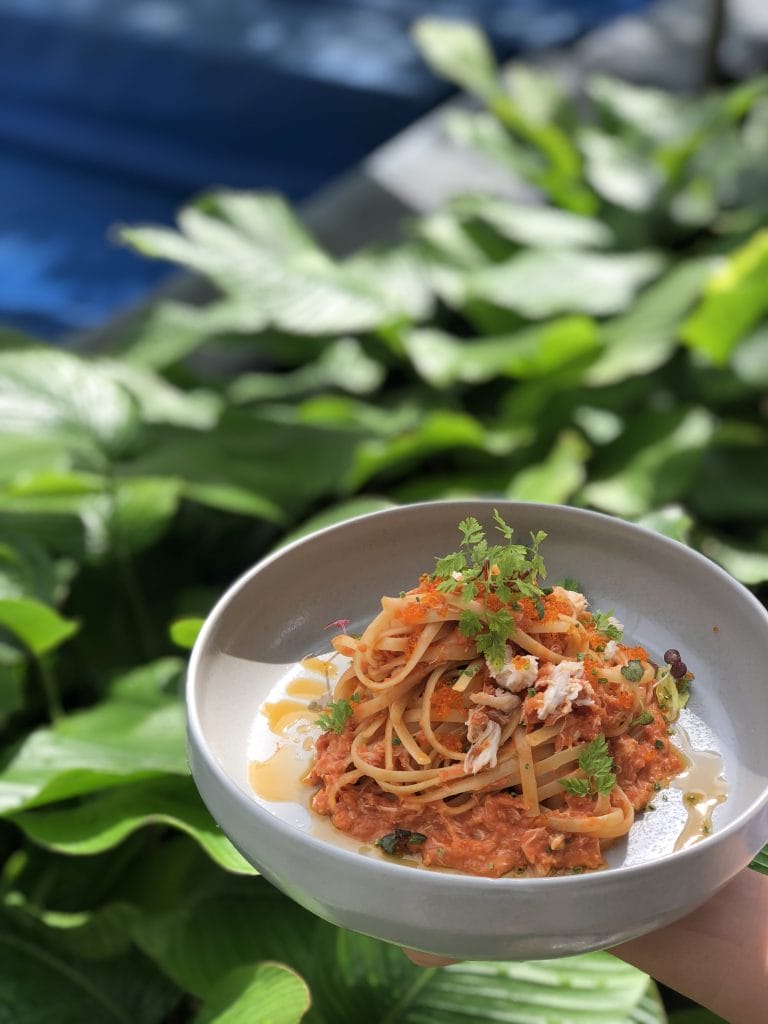 Tanjong Beach Club's Crab Linguine is served with Namibian Deep Sea Red Crab, Tobiko, a variety of herbs and Crustacean Oil. 
—
How did you go from making French toast to Australian sharing plates to making a produce-driven menu for TBC?
Working in Australia has given me a profound appreciation for quality produce. The commitment to working with local produce is inspiring and taking that idea back to Singapore, I'd like to collaborate with as many local producers as possible, such as Kuhlbarra for our Crispy Skin Barramundi.
When people visit a beach club, they assume food is casual and secondary to the experience. We want to set the bar for what beach club dining can be — an elevated experience that goes beyond the basic fish & chips or burger. Despite large patronage on weekends, we are focused on serving fresh coastal cuisine with a commitment to quality ingredients. For example, our Crab Linguine with Japanese Deep Sea Red Crab or our Lobster Bun with fresh Maine Lobster straight from the tank.
—
—
What is your favourite dish from the menu and how was it formulated?
It would be the Burrata and Heirloom Tomatoes salad. The sun-dried tomatoes bring out a tanginess that matches the creamy burrata and when combined with the sweetness of Vincotto and crunchiness of heirloom radish — it's a delightful, balanced salad.
If I could pick another, it would definitely be the Flourless Chocolate Cake — simple yet decadent, perfect for the end of any meal.
—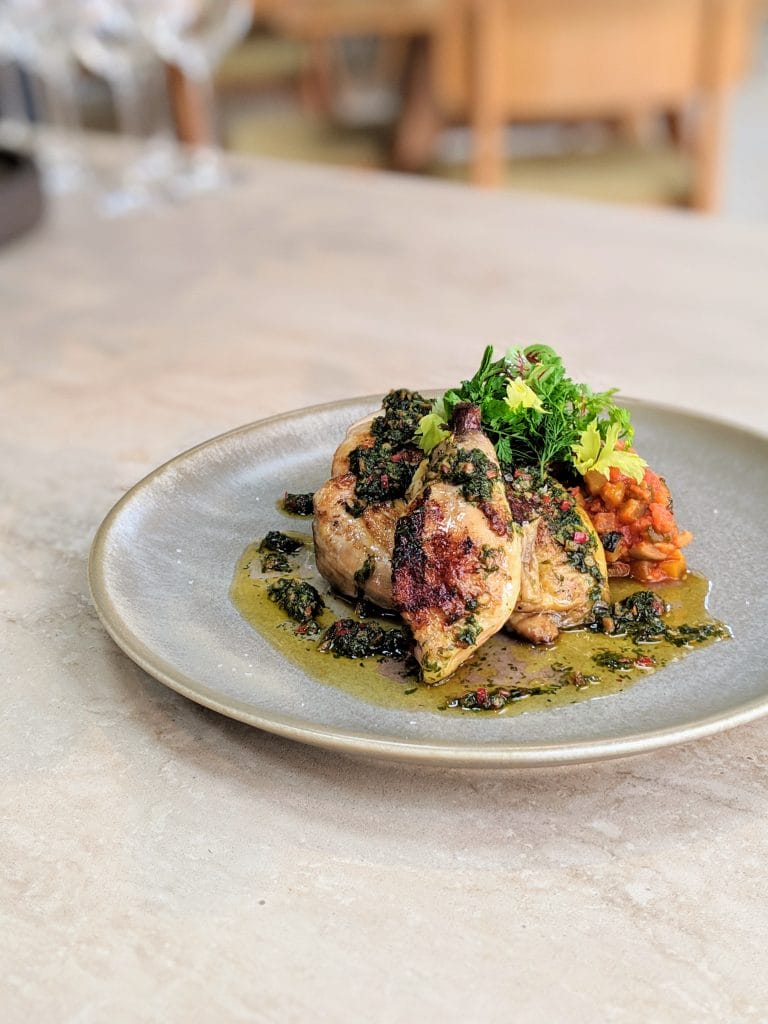 Roasted Half Spring Chicken is cooked using a cage and gluten free bird. 

—
Apparently, being "gluten-free" is the stuff of Antoni Porowski or GOOP fans. Do you think it's a fad?
In my opinion, gluten-free is more of a dietary requirement than a fad. Some of the guests that visit Tanjong Beach Club are gluten intolerant and through the years, we've become more conscious of providing a more inclusive offering of food — be it through gluten-free dishes, salads and vegetarian options for those with a more conscious palate.
—

—
What is your #1 song on Spotify right now?
Here Comes the Sun by The Beatles.
—
What is the best part of Australian cooking?
My passion for Australian cooking lies in the fact that it's very "anything goes" — there's no real definition for Modern Australian cuisine, it's dynamic and always evolving.
Over the years, the Australian food culture has been influenced by many different cultures — be it from Italian home cooking to American classics to Asian signatures, built on a foundation of the love for supporting local producers and farmers — and with the lens of keeping things fresh.
—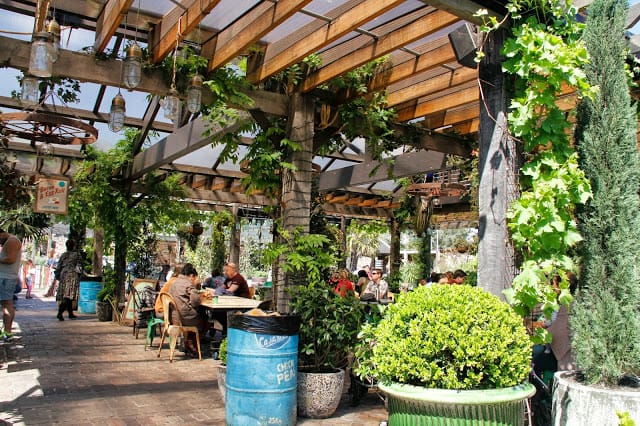 —
What should first-timers to Australia visit the minute they touch down?
Definitely The Grounds of Alexandria in Sydney, it's a unique experience like no other. There's a bit of everything for everyone whether you're with friends or family — there's the garden to explore, a farm for the kids to roam freely, a great cafe for brunch, and even The Potting Shed for the grownups to enjoy cocktails or a cheeky punch bowl.
—
What is the last place you've been to where you had an urge to renunciate your citizenship?
It would have to be San Sebastian in Spain for sure. I love it there as they have the best food in the smallest square radius in the world. The most memorable dish I had was the Manitas de Ministro con Salsa Bizkaína (Pig Trotters) — not a dish for the faint-hearted, but it was done very well and definitely an experience I would recommend.
—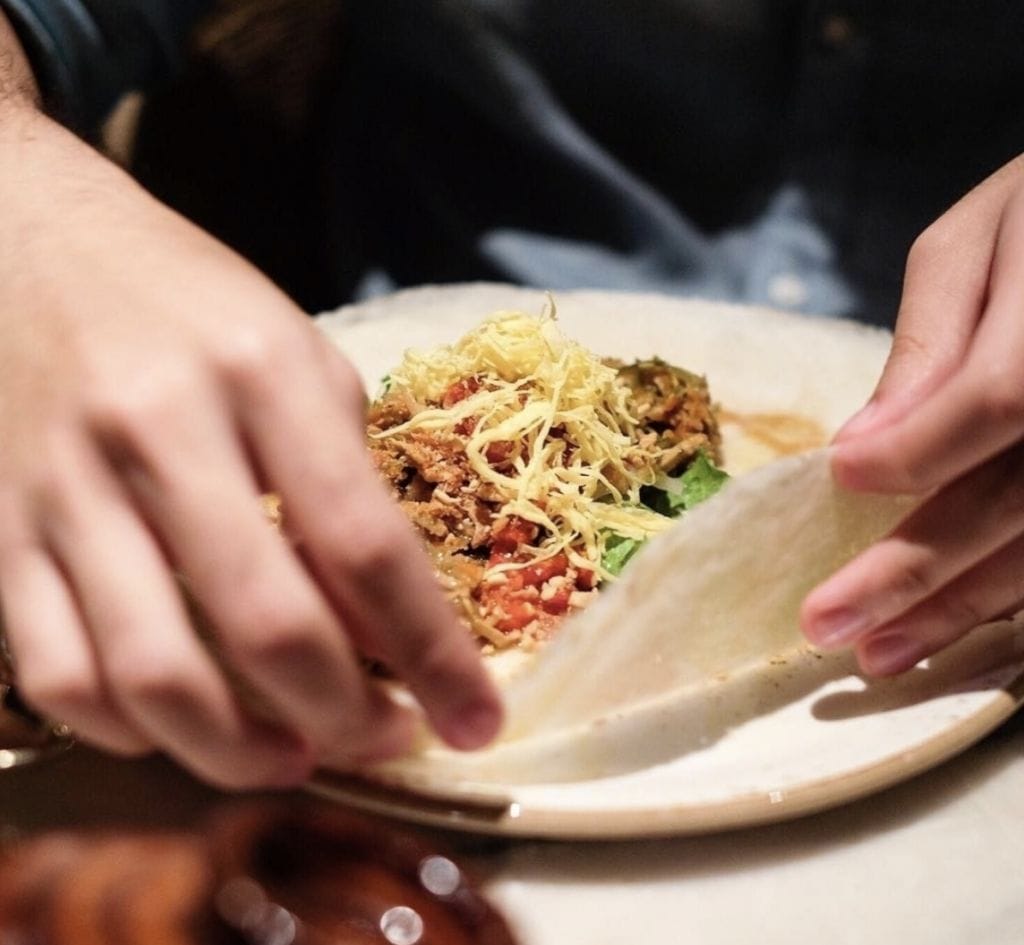 Po's signature Popiah comes in a classic version, one with Tiger Prawns and a souped up one that is filled with Fresh Flower Crab.
—
What do you wish more Singaporeans would do when it comes to dining out?
We have a great dining scene here in Singapore but it's not as appreciated as compared to other big cities. I think Singaporeans enjoy a level of comfort with their food — everyone has their favourite hawker stalls they patronise or their usual repertoire of restaurants they have on repeat. It would be nice if people could be more adventurous when it comes to dining.
Whether it's a special occasion or a weeknight meal, one of my personal favourites would be Po's signature Popiah at The Warehouse Hotel. It's rare to find such premium quality filling and I love the addition of salted fish for that textured crunch and added umami flavour.
—
Lastly, fill in the blank; in the name of spreading gastronomical delights,I have once _____.
I have once eaten puffer fish sperm!
---