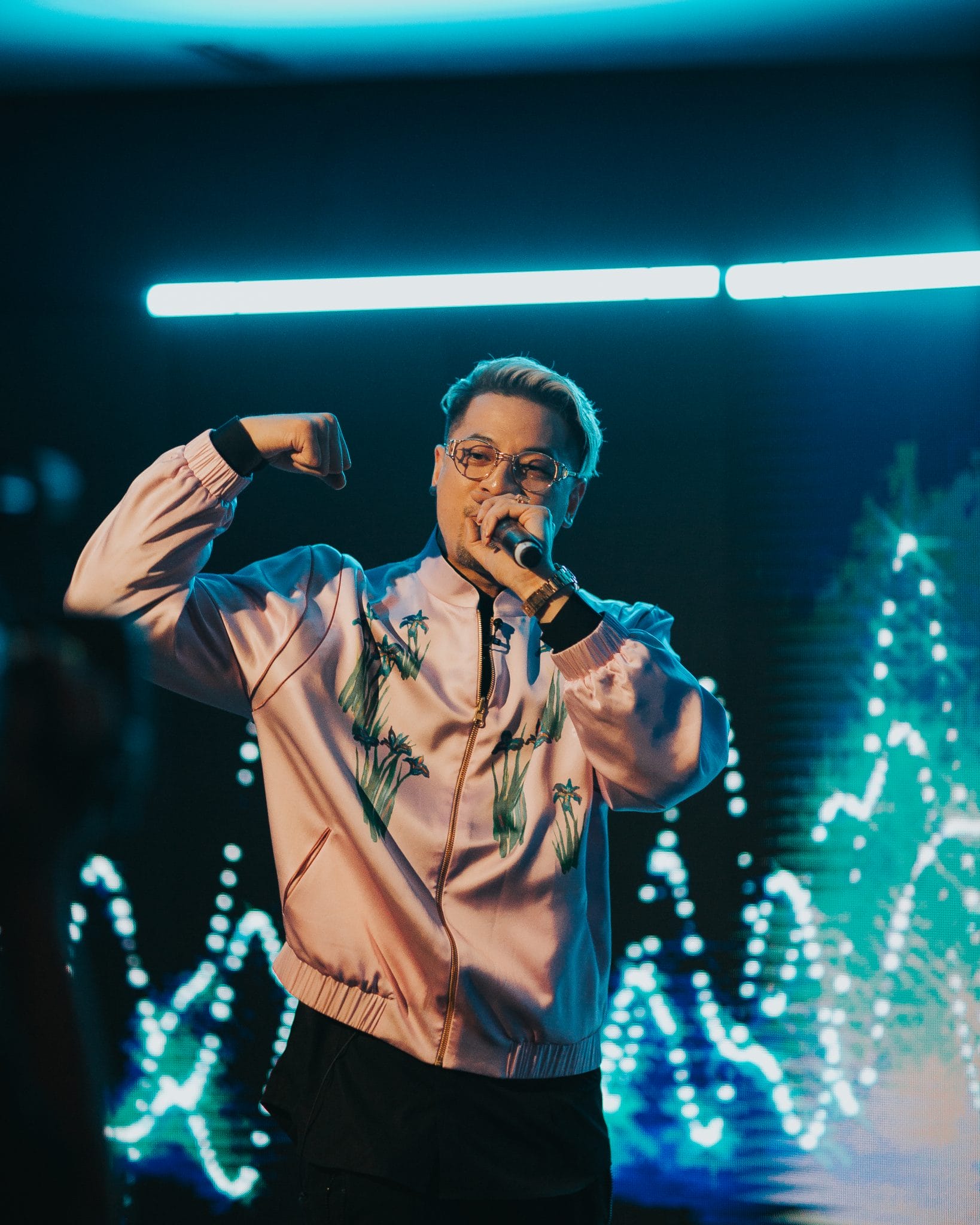 In the eighth instalment of #MensFolioMeets — a weekly column where we interview who's who and who's in the know — we speak to Daboyway, 1/5 of Thai Hip Hop megagroup, Thaitanium.
In the 1972 film The Godfather, a pre-dad bod Marlon Brando uttered a famous phrase that is still used today by vengeful exes and scrupulous HR people  — "I'm going to make him an offer he can't use". Did it reek of BDE? You bet. Did it send shivers down your spine? Take all our money, Marlon Brando!
Mild synaptic meltdown aside, being the godfather of an industry isn't something to be taken lightly in today's context which is why we've decided to ambush Thai rapper, Daboway during his pitstop in Singapore for Martell Home Live — an event that brought the big wigs of the industry into a room in the name of a boozy fun time.
If one hasn't delved into the wonderful world of Thai Hip Hop, Daboway was the first Asian artiste to be signed to Def Jam records — just one of his many accolades which includes an award for Best Group of The Year (he is part of the group Thaitanium) at the Fast Awards & Sees Awards, Best Hip Hop album of the Year (See San Awards) and Best Hip Hop Group with Dice & K9 (AVIMA 2009).
How's that for the daddiest of all Thai Hip Hop daddies? Now, press play.
—
How did your moniker come about? What's it like being The Godfather of Hip Hop in Asia?
I've changed my name quite a few times over the years. It's always been Way it P.Dot, Young Hollywood, and the most recent one that's stuck for a long time has been Daboyway. How do I feel about being called the Godfather? I don't know but I feel good. Thank you, I'm honoured.
—
View this post on Instagram
—
What do you do to kick back and chill out? Do you have a funny hobby you can share with our readers?
I like to travel because I really like being on a plane. Even better, if it's by myself. I mean, even though I travel with my family or if I'm on my own, I really enjoy travelling by myself because I get some alone time.
—
What was the Bangkok Hip Hop scene back like in the 90s and how has it evolved? Are there any young talents in your radar?
I first went to Bangkok in '96 and I can count with my hands how many people liked hip hop or even listened to it. And from then till now, it's crazy because I've seen it from a handful of people to even the whole country. There's a lot of new talent that's representing the city like Twopee, Southside, Diamond or Young Bong. There's a lot.
—
View this post on Instagram
—
What's your favourite place in New York AKA where can a fan find you to take a selfie?
In the hood. Yes, at the back of my neighbourhood.
—
Thaitanium is a pretty sick name (it made us chuckle) but there is no doubt the music is solid, what's your favourite memory with the other four of them?
I mean, just being able to do what we love to do for so long? Because when we started, we started literally stealing studio time and we would just record in the closet. We started from there and we were just doing it for fun. 19 to 20 years later, we're still doing it and that's the best part.
—

—
Can you let us in on a secret about one of them? Preferably an embarrassing one!
We were on tour in Chiang Mai and there were so many moments but there was one time in particular — the rest of the boys were partying in the room next door, and Myo and I grabbed a whole bunch of fire extinguishers, kicked open the door and sprayed it thinking that it would be foam, but it was powder! For some reason we thought it would be foam and it would disappear or evaporate, but it was powder and the whole room was destroyed. We ran like mad and when the security came, they thought there was fire. Meanwhile, Khan and Day were covered in powder and needless to say, we got banned from that hotel for life.
—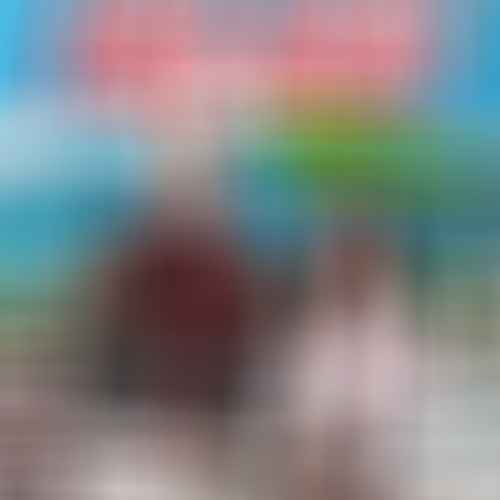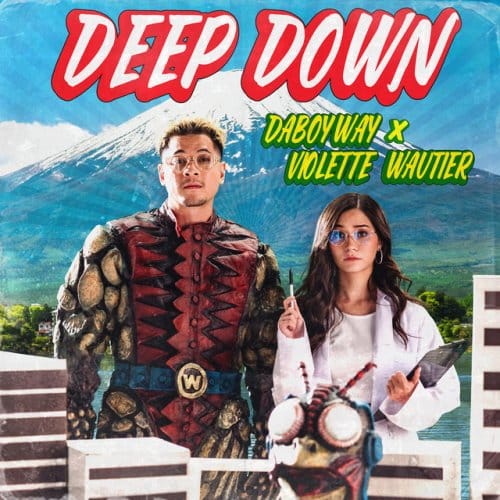 —
What's your number one song on Spotify?
"Deep Down"
—
What is your craziest music video moment?
I once shot two music videos straight in a row over a weekend. It was from Friday night all through Monday morning where we were just shooting. Thankfully, both came out nicely.
—
View this post on Instagram
—
What is one country you've been to before that you went, damn son, I can legit live here for life?
Man, there's a couple. I could live in Japan, Barcelona. You know, I could basically live anywhere where my heart takes me.
—
What was the last meal you've ate where you went "Garcon, 4 more plates please"?
I just recently went camping in the mountains in Pai that's up north in Thailand. I set up a camp and I was so tired but I ended up having to cook too. I was so hungry that I kept eating. For the amount of stuff that we had, everything was just perfect.
—
What would you drink Martell with?
Salt and water.
—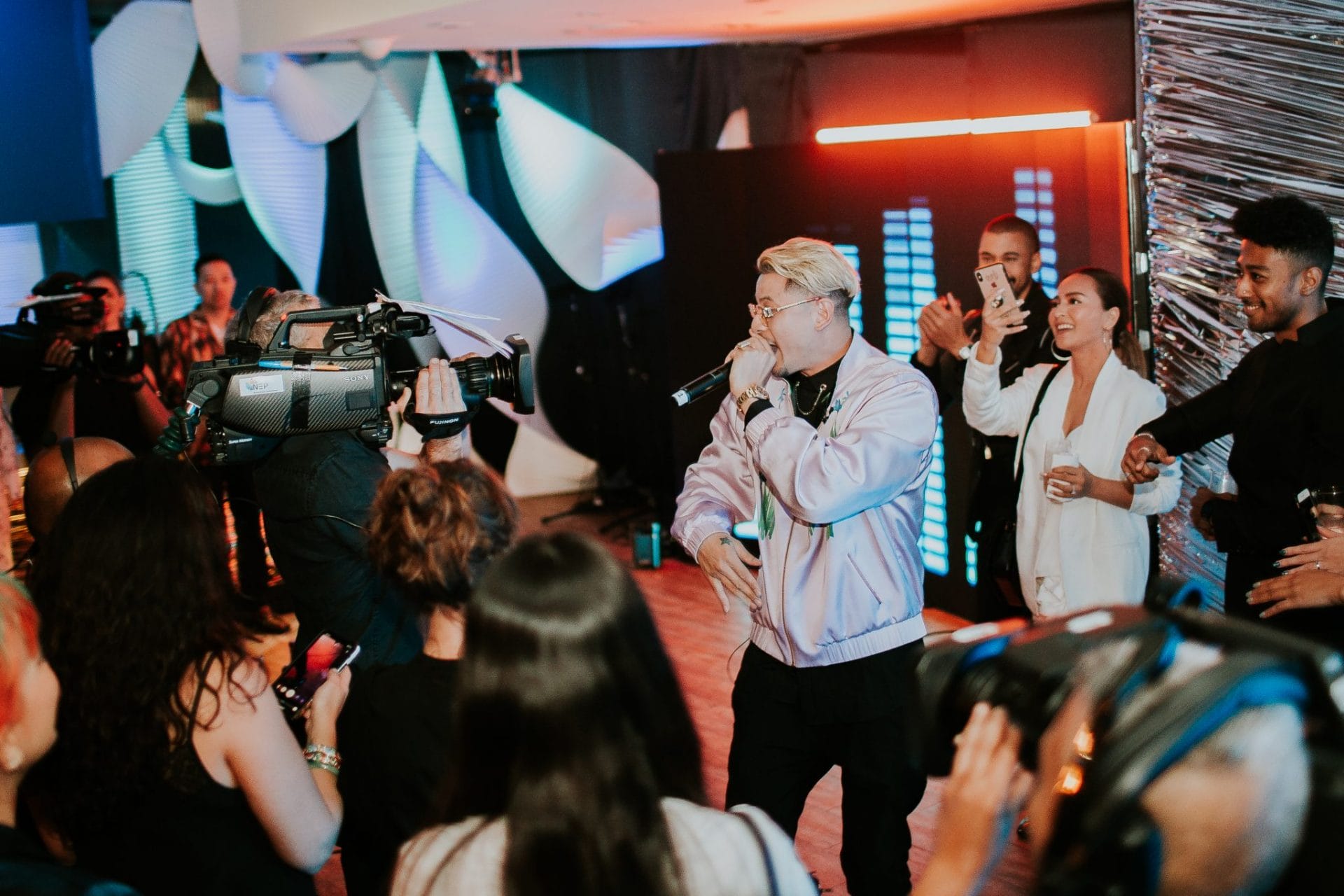 —
What cuisine goes well with Martell's cognac?
Beef!
—
If you're feeling naughty, what mixer would you add in?
I just drink it straight up.
---