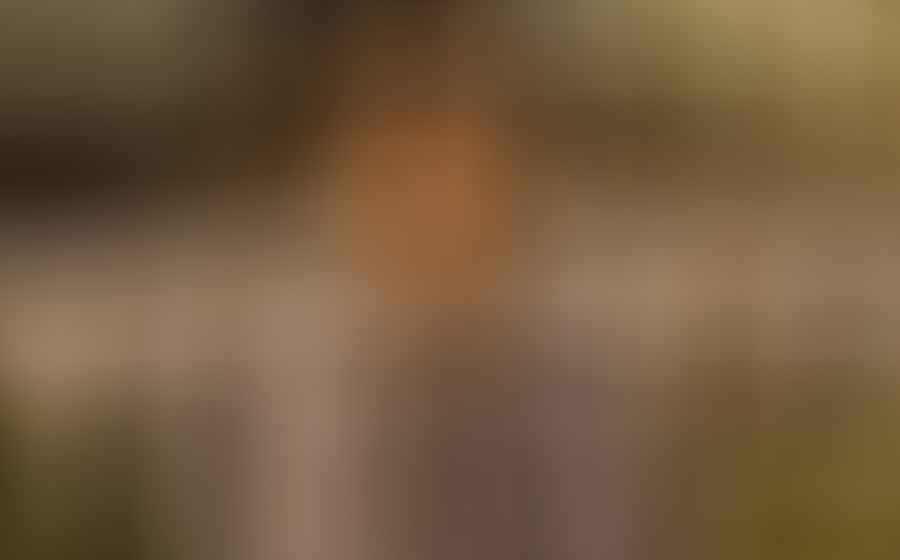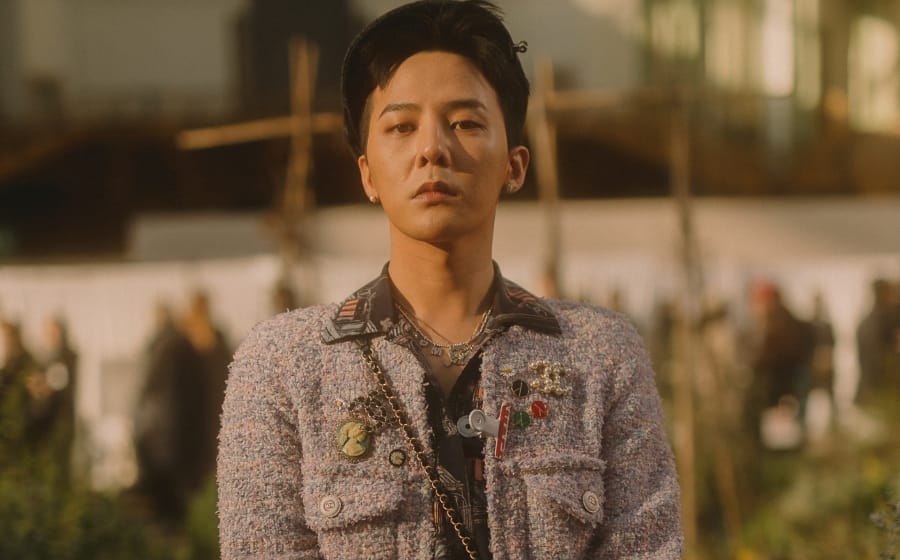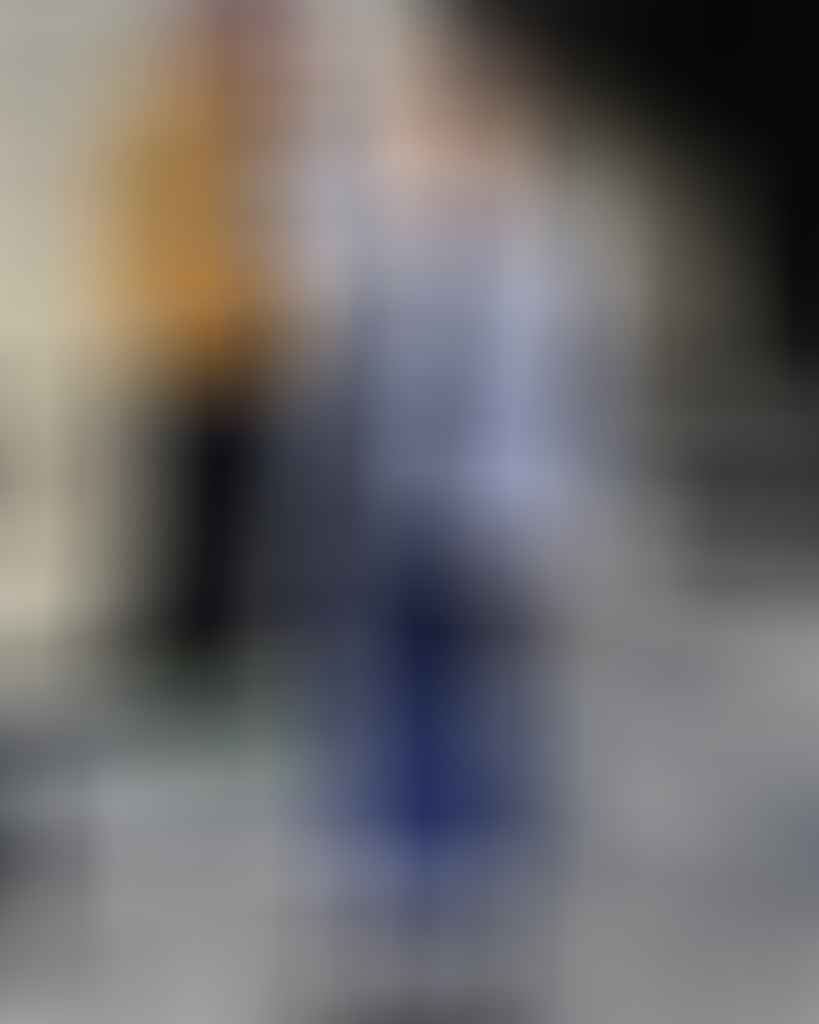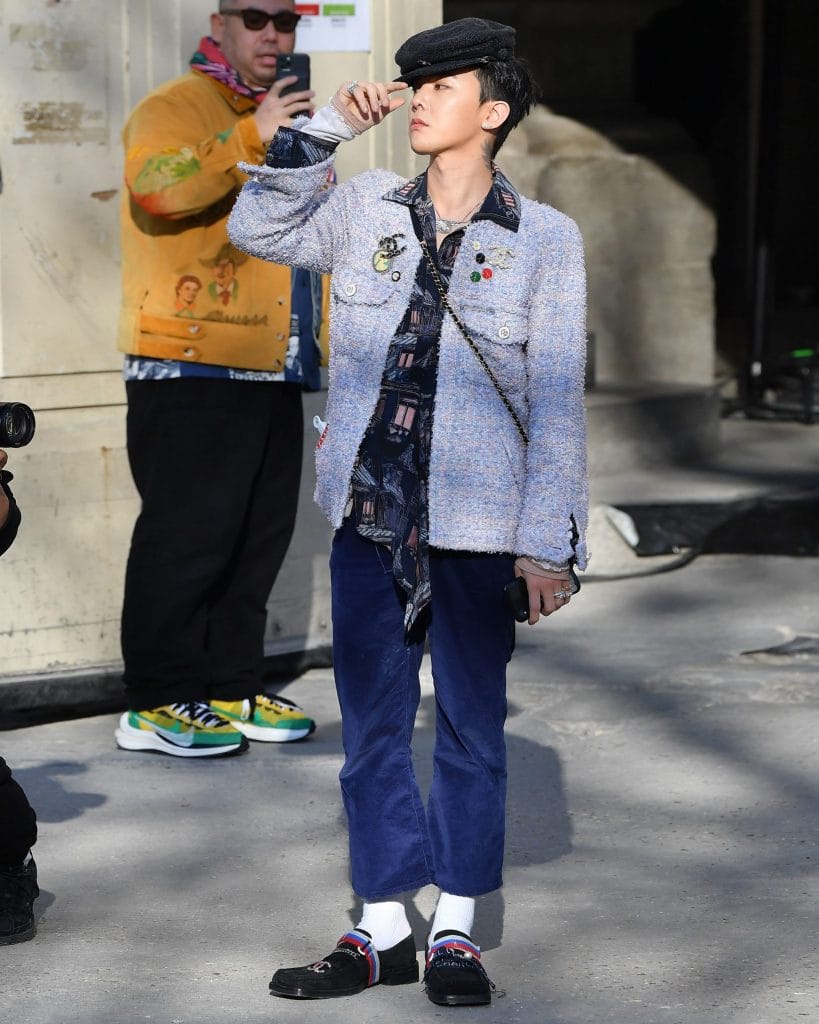 Before you stop and go, "holy crap! G-Dragon's back!", take some time to chuckle at the man on the back because that our friends is how you know a celebrity is powerful. Is he immediately-gets-escorted-to-his-front-row-seat powerful or traffic-literally-stops-wherever-he-walks-and-everybody-runs-the-risk-of-being-knocked-down-but-they-desperately-want-a-photo-of-said-celebrity powerful?.
—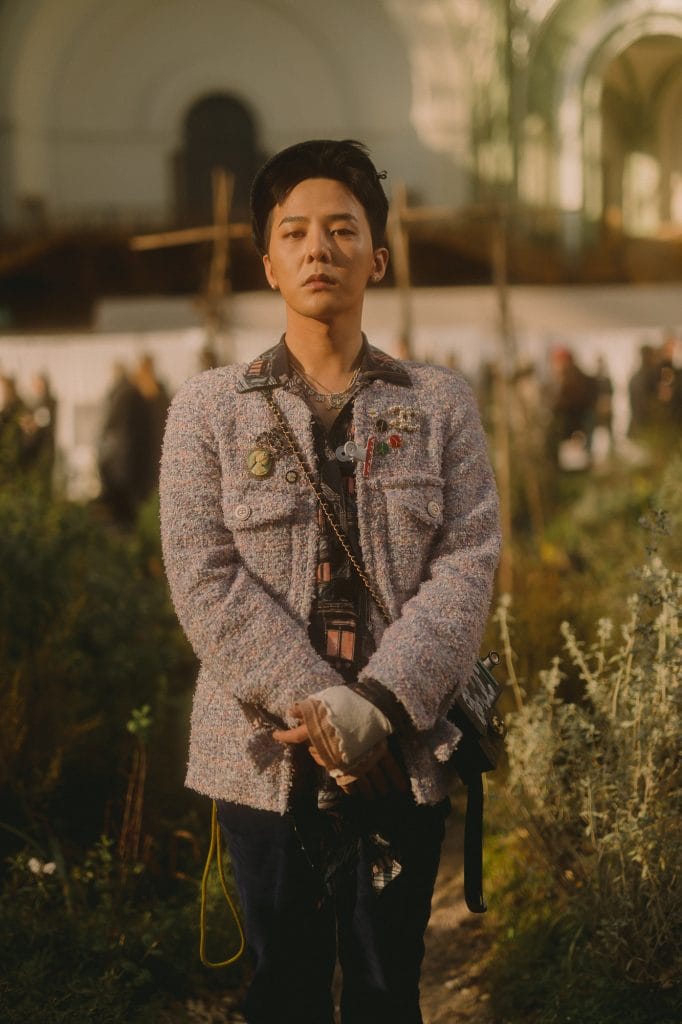 Okay, back to the outfit. While it is a given that Coco Chanel has refused dipping her toes into the great world of menswear, this hasn't stopped some of the decade's coolest dudes — Frank Ocean, Pharrell Williams, Kanye West, Mark Ronson — from diving head forth.
Mr Dragon takes it one step further than the rest by aggressively doing the "Coco look" at the brand's couture show in Paris (take note that the rest of his peers do a two-hit combo AKA a necklace + jacket, sneakers + jacket or a necklace + bag). The signature tweed jacket, the crossbody Chanel bag, a furry Breton hat, the layered necklaces and the pièce de résistance — a Chanel pearl brooch.
—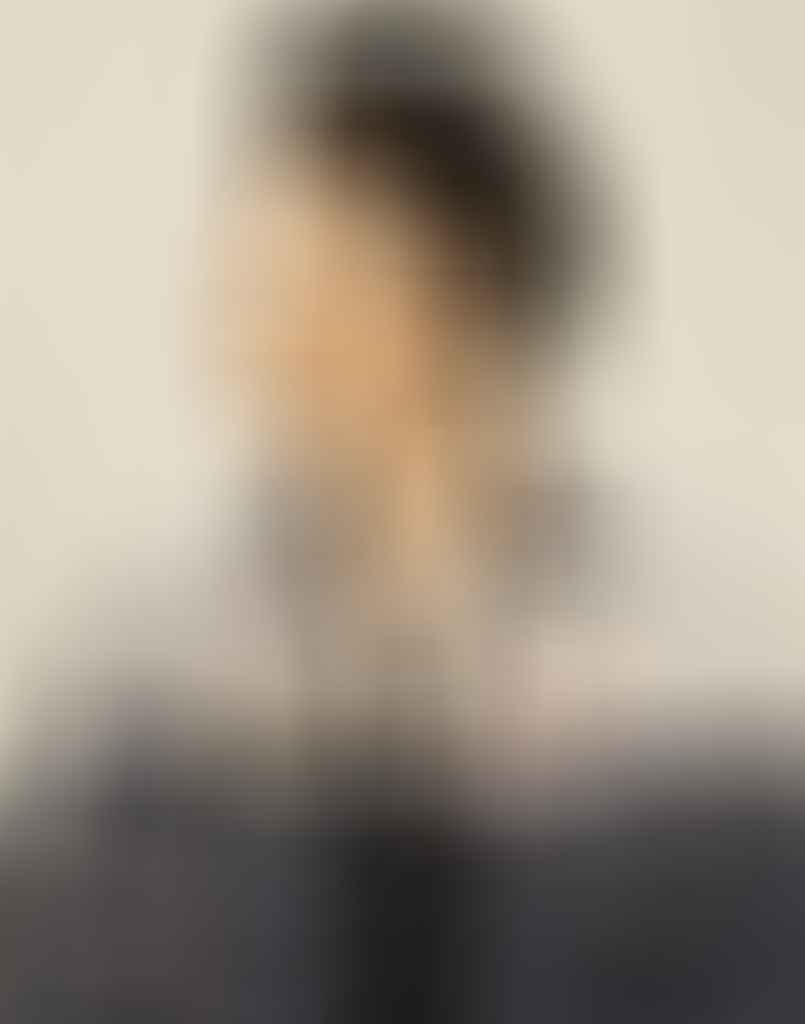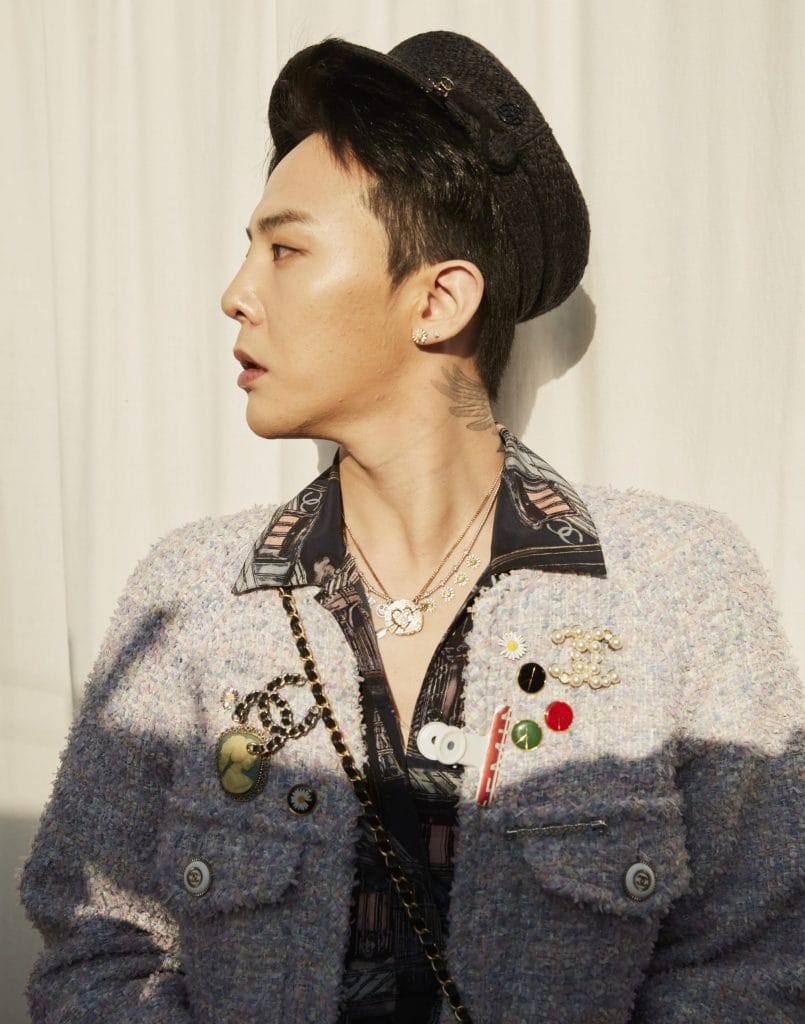 One of Coco Chanel's most famous piece of advice was for people to have a look at themselves in the mirror to identify and remove a redundant item before leaving the house. If there's anything you can take away from this article, it's that the G-Dragon twist is to continue adding more.
---