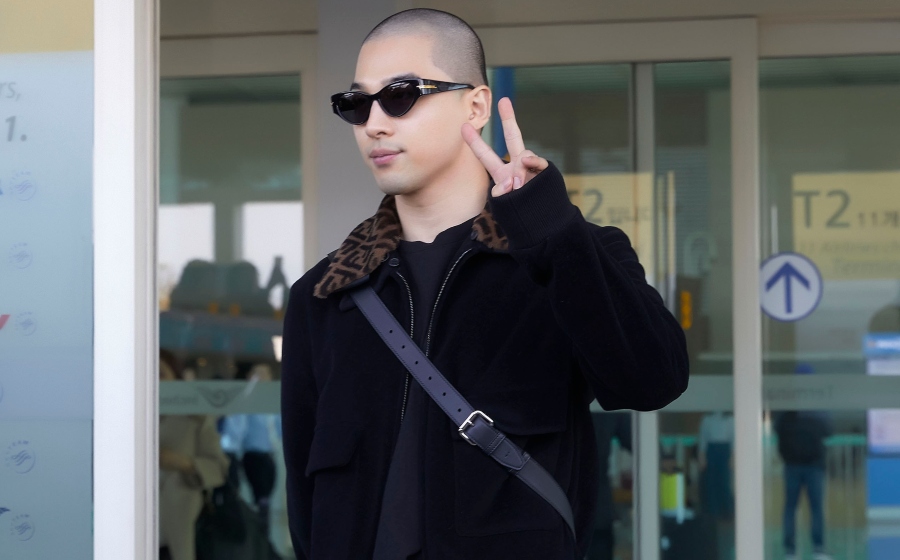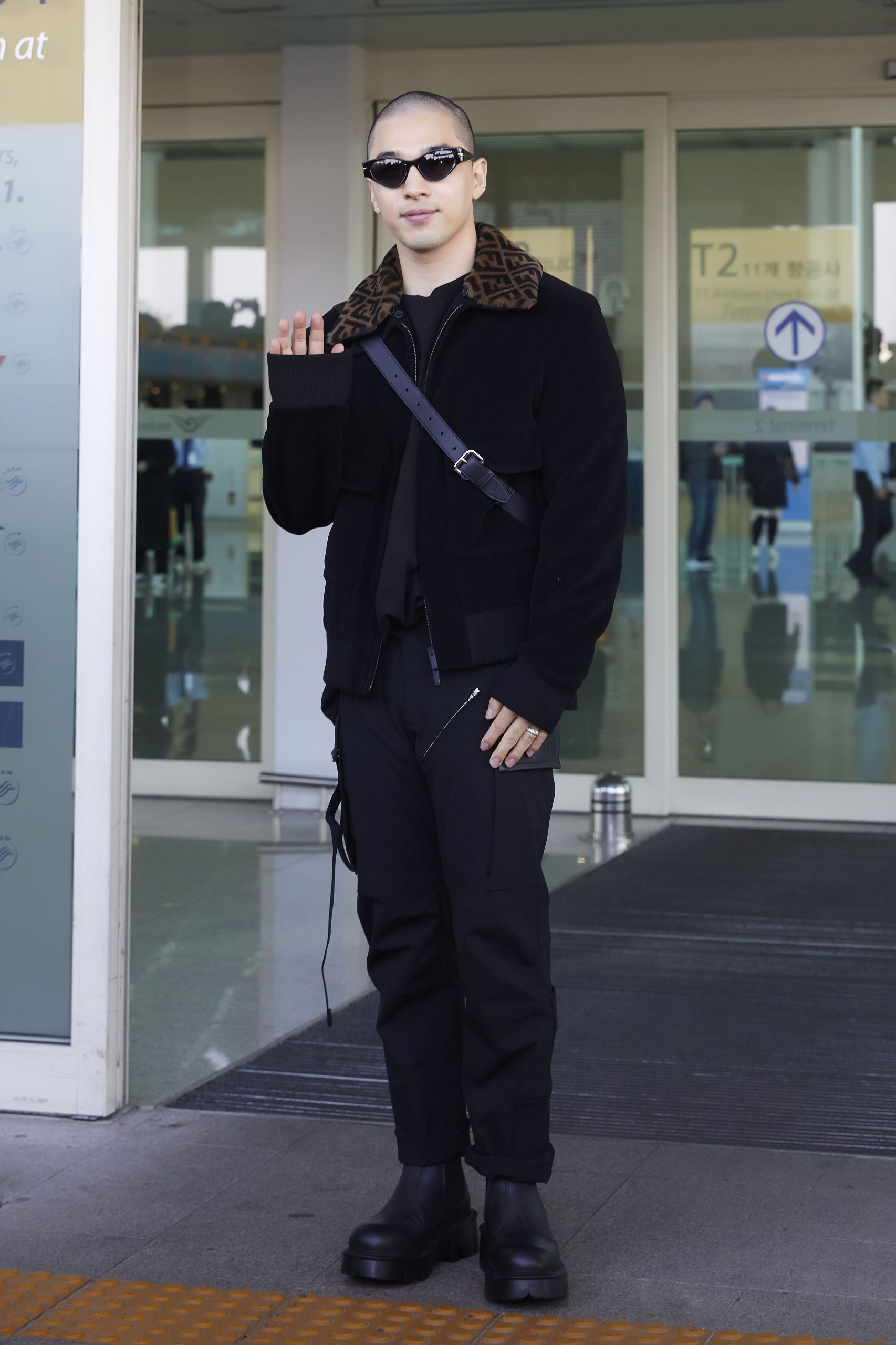 Taeyang AKA SOL AKA Youngbae AKA that-dude-on-your-girl-friends'-phone-wallpaper has disappeared off the charts and the internet for the past 21 months but it's a case of will-boomers-stop-putting-their-feet-up-on-bus-seats impossible to forget the two things that propelled him to fame.
Firstly, it's the the 31 year old's superhuman ability to dance provocatively in front of women without ever breaking eye contact and secondly, it's how he's completely committed to dishing out some of the best fits of the decade.
—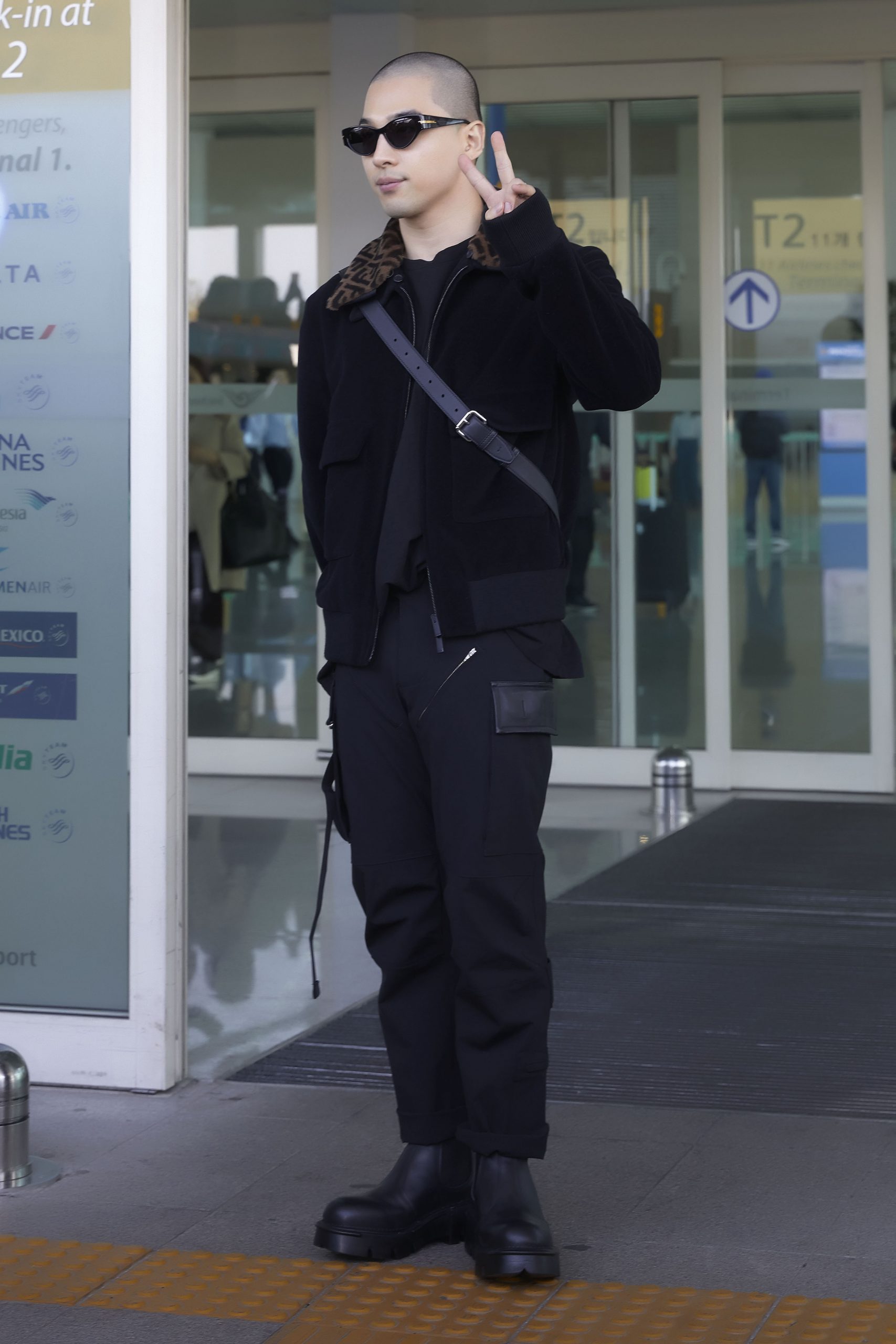 Fresh out of service, the Korean zaddy has a lot to teach about airport style if one has big bucks to shell out on a full designer outfit. To put it simply, get a black sweater (no stains!), a pair of slacks (pockets!), comfortable boots that slip out easily at immigration and a big wool jacket with a shearling collar before you pass out in business class.
—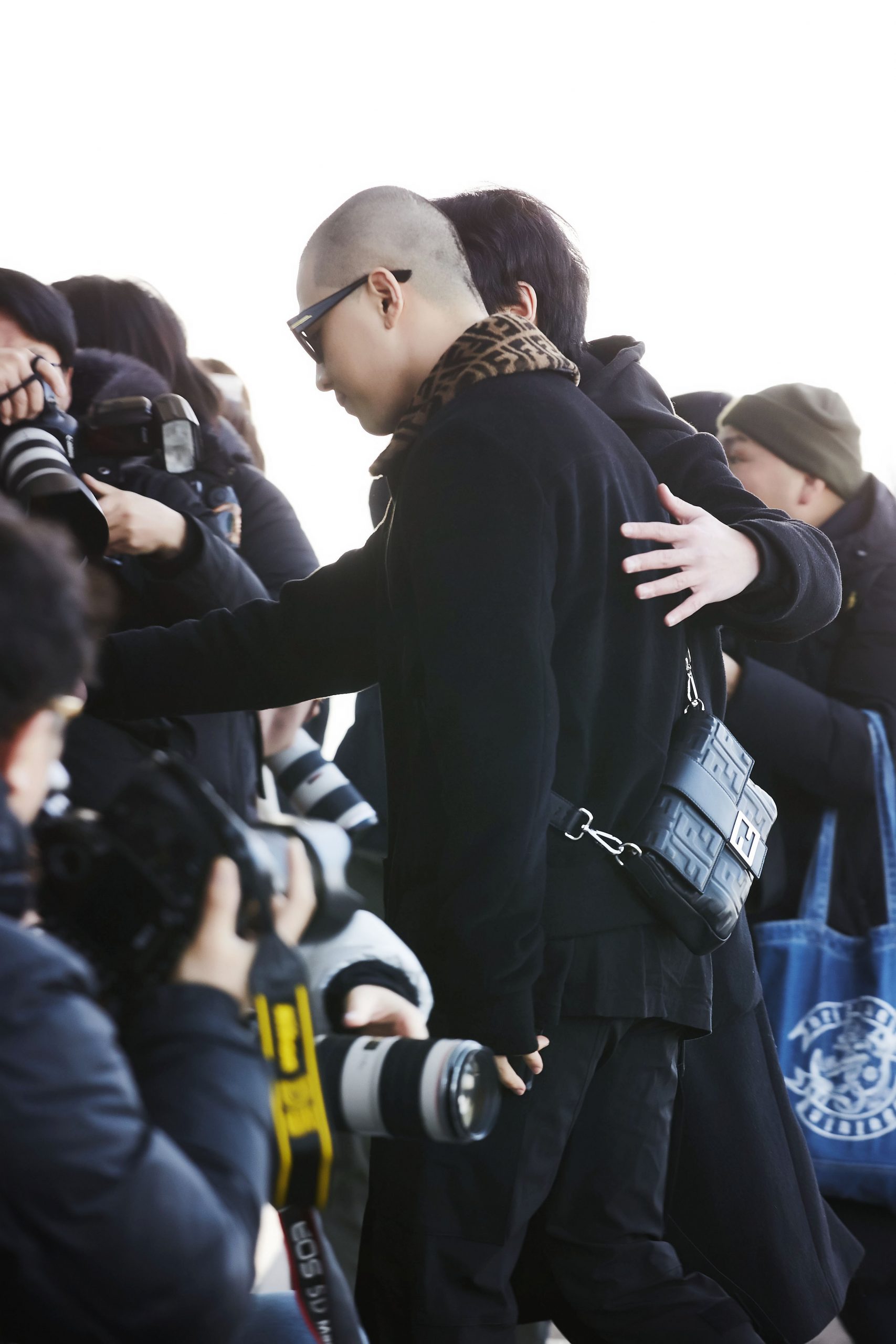 Our final piece of advice? Even a Kpop superstar needs some designer baggage so consider Fendi's FF Logo Embossed Baguette — to stash a foreign magazine at a book store to impress your seat mates, or you can just be a platinum label artiste. Good luck and bon voyage!
---