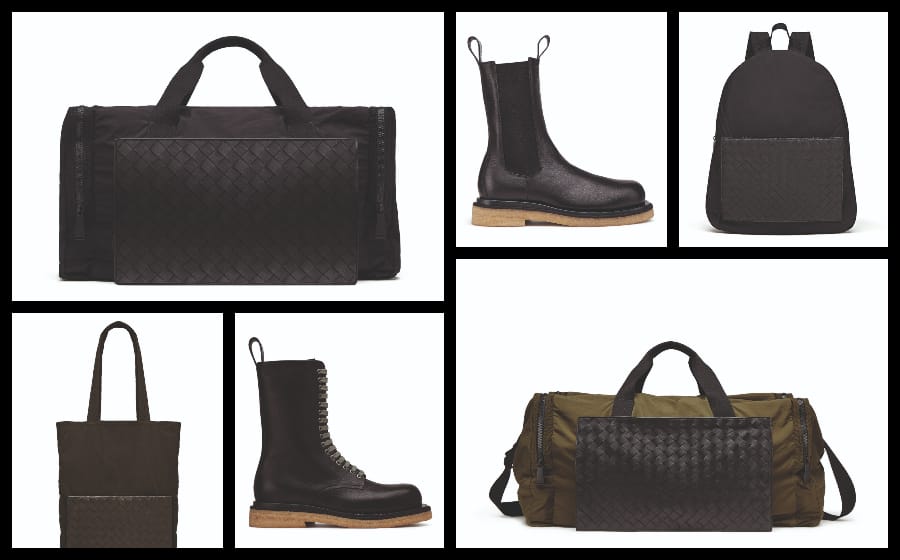 There are fashion houses that are instantly recognised by their monograms, then there are maisons distinguished by craftsmanship. Bottega Veneta falls into the latter category as its signature Intrecciato weave is one of the most salient hallmarks of refined artisanship.
The creation of the Intrecciato may be one that was dictated by necessity, but its ensuing popularity is no accident. During Bottega Veneta's founding years in the late 1960s, sewing machines, locally-sourced by the maison, were intended for fabric but not thicker leather commonly used in handbags. To address this, soft leather (like those used for making gloves) was utilised instead. In an ingenious attempt to strengthen and reinforce the material, the tender leather strips were interwoven to construct an intricately designed textile known as the Intrecciato. Hardy and aesthetically enhanced, the weave became a house icon as it conquered the hearts of fans who appreciate well-made, handsome bags.
For Pre-Spring '20, creative director Daniel Lee celebrates the Intrecciato weave by reiterating all that it stands for, while introducing its renewed appearance.
—
IN SPIRIT AND REBIRTH
Lee breathes new life into the Intrecciato weave as it takes centre stage in the Pre-Spring '20 collection, flaunting a fresh look while remaining instantly recognisable – slightly wider leather strips are interwoven as a pouch attached to each accessory from the Light Paper Nylon collection.
Consisting of a backpack, a shopping bag, and duffles, the Light Paper Nylon collection is constructed largely in water- and scratch-resistant technical nylon. Inspired by outdoor gear, the durability of the technical nylon mimics the Intrecciato's DNA. However, its toughness is not created by the skilled hands of artisans but with technological innovation.
The fabric portion of the accessories can be packed neatly into the Intrecciato pouch for travel or storage, always handy when opportunities arise. Even though the technical fabric bears no physical similarities to the Intrecciato, it reflects Bottega Veneta's enterprising spirit while providing an intriguing tactile contrast to the luxurious weave every time one interacts with the pieces.
The highly functional features highlighting the Light Paper Nylon collection is further echoed by Lee's choice of utilitarian colours like pistachio, sage green, and black. The earth-toned colours for the accessories can also be seamlessly incorporated into a curated wardrobe of a sophisticated cosmopolite – such is the versatility of Lee's ongoing vision for Bottega Veneta and its offerings.
—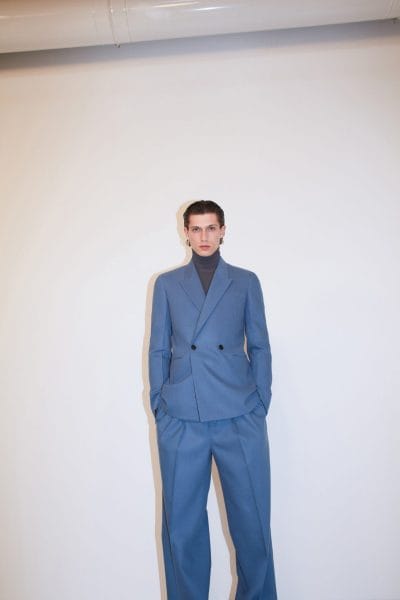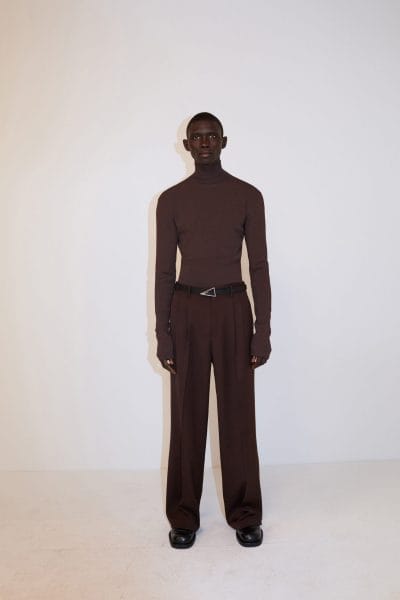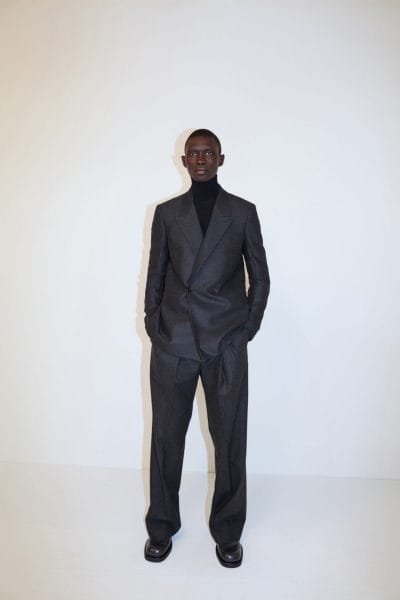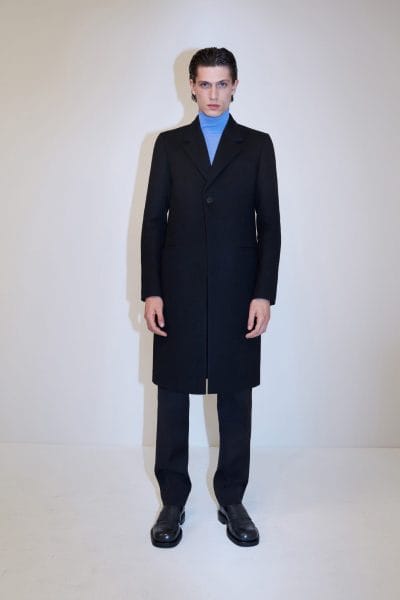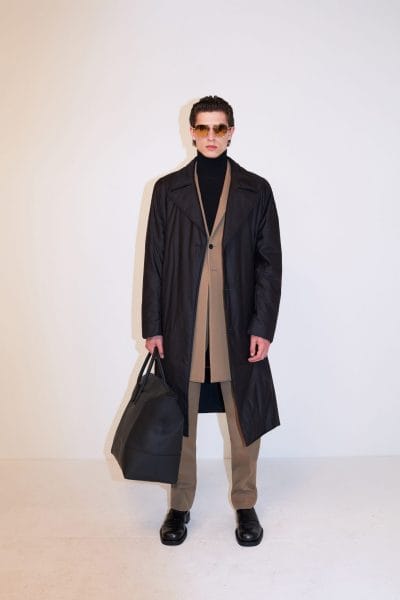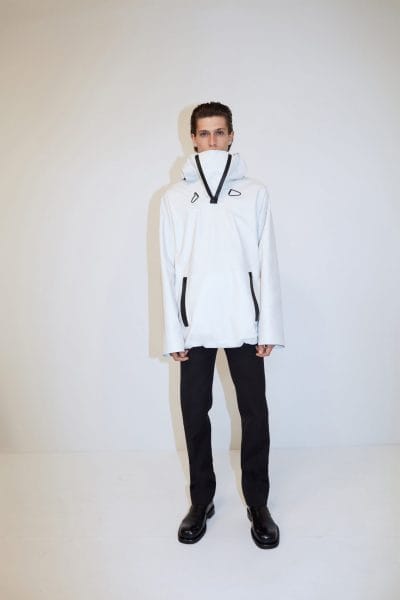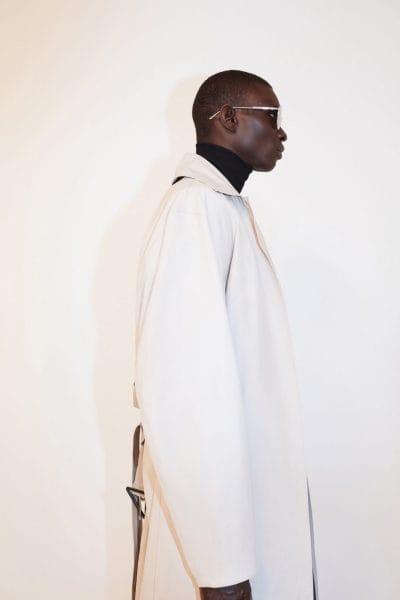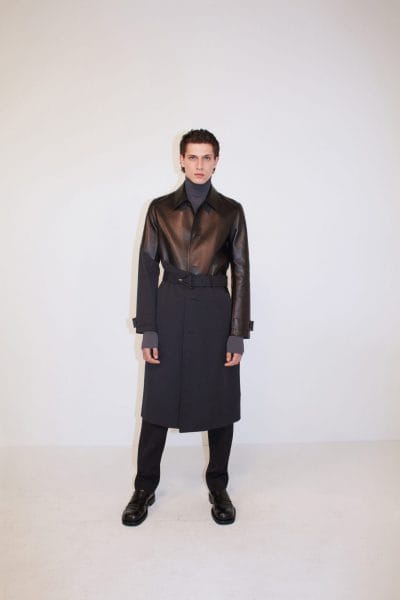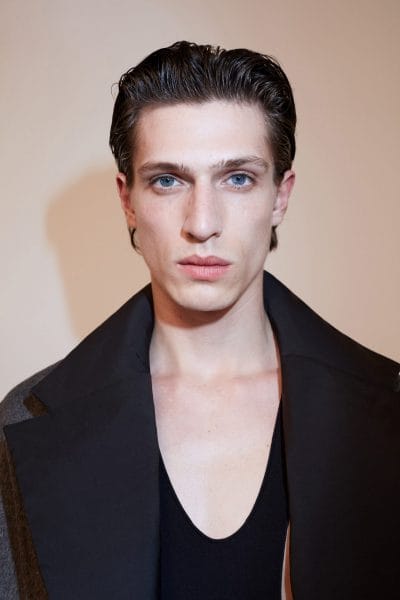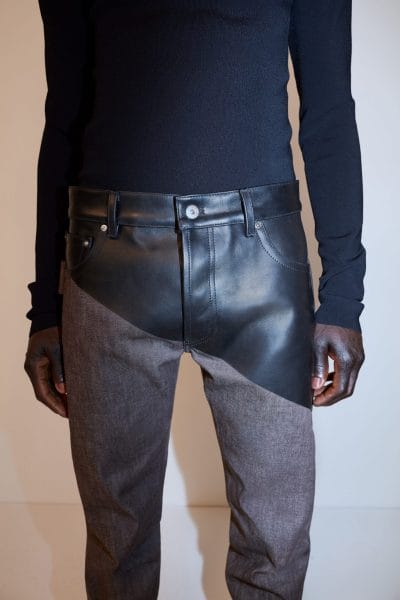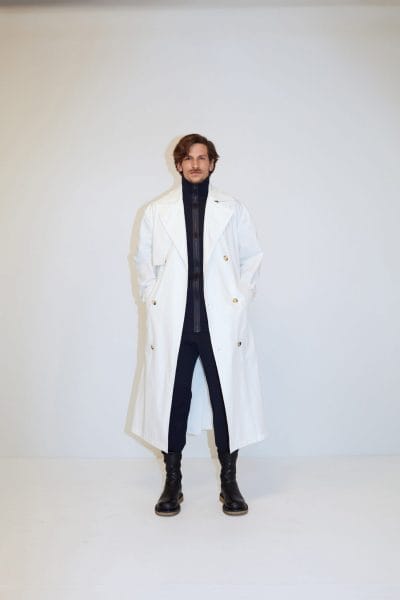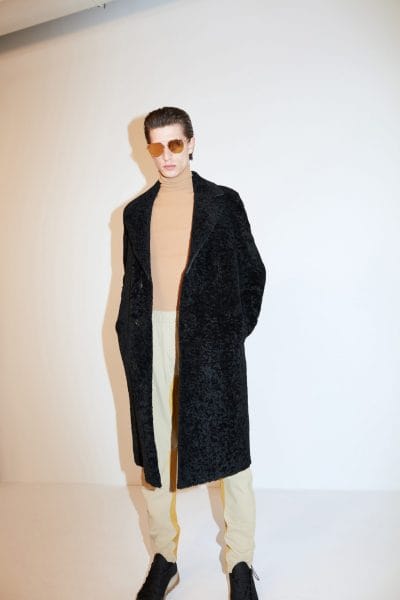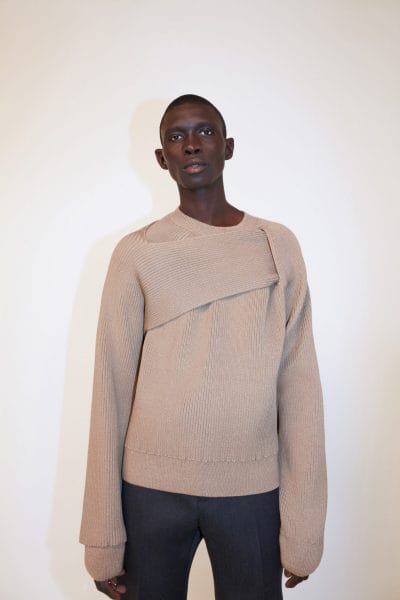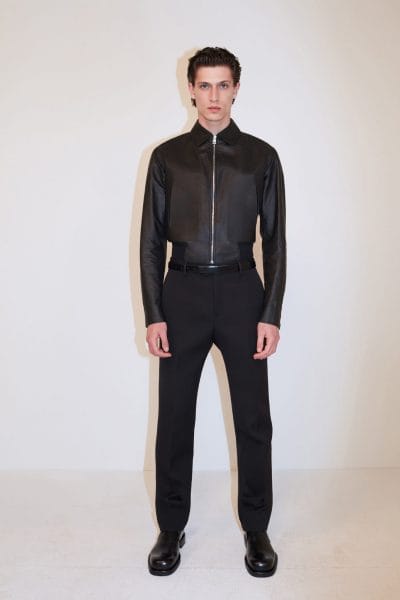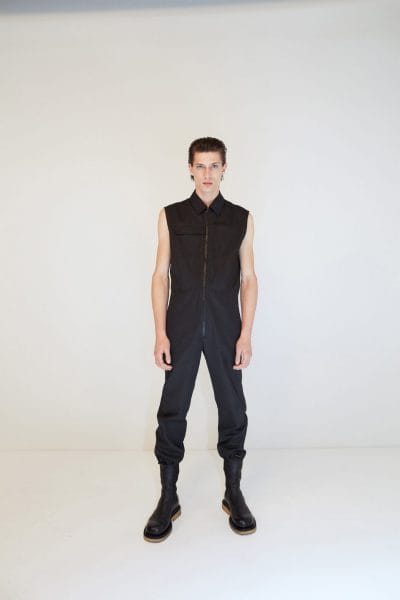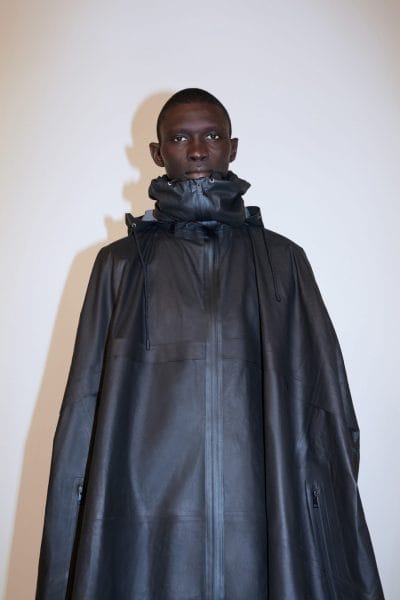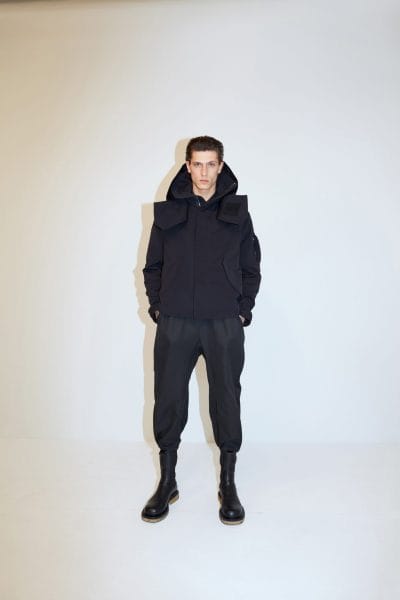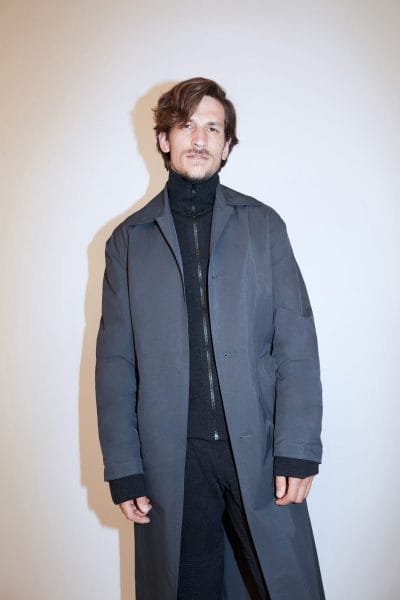 WHERE TIME STANDS STILL
Living by the motto, "When Your Own Initials Are Enough," Bottega Veneta's choice to present its Pre-Spring '20 collection in a white-out exhibition hall allowed the audience to focus on even the smallest details – exemplifying the house ethos to let the products speak for themselves.
It is also in this vast white space that one gets the sense that time is standing still, and this timelessness permeates throughout the collection. The highly wearable and functional pieces resemble staples that men might already have in their wardrobes, yet they are also new additions to lust after. It is in the smallest changes found in familiar silhouettes – inverted seams in tailoring, interesting use of leather with cashmere-flannel for trousers – that the paradox manifests.
Notably, Lee's showing for Pre-Spring '20 is characterised with softer looks as compared to his previous collection for Fall/Winter '19 – this season's footwear of classic Chelsea and lace-up boots are more practical than the preceding knee- high ones. Though they might not be overly decorated or flashy accessories, their excellent craftsmanship is what Bottega Veneta focuses on – the promise that its products ages well over time.
It is clear with Lee's Pre-Spring '20 that luxury is in an intimate affair between the man and his considered choices. It is also clear that Bottega Veneta's dialogue with its fans would be weaving into many futures.
---