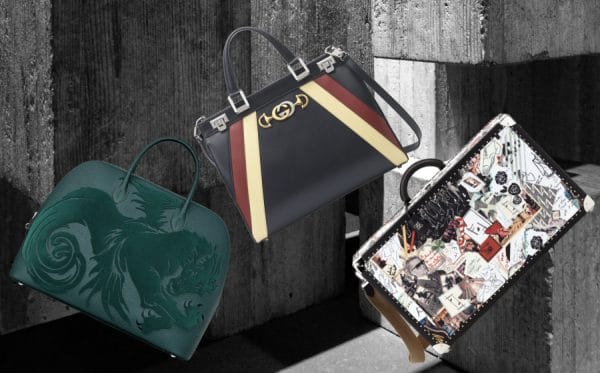 For a long time in the yesteryears, menswear fashion has often been standing in the shadows of womenswear. It is not uncommon to find articles stamping a single statement to address an entire menswear fashion season — "It's about the street this season for Men's! Tailoring is back…… Again!" — as opposed to womenswear where lengthy dissections and interpretations are given to each individual show and their meaning in the grand scheme of things in fashion and beyond.
Well, in the words of Oprah Winfrey — that time is up. Along the bountiful, diverse offerings and styles of Fall/Winter '19 come the seismic change in deconstructing stereotypical definitions of what menswear is supposed to be — now a man can and should feel as masculine in pink as he would when wearing a handsome three-piece suit. As addressed before, this movement is not entirely unexpected given the social upheaval and ongoing dialogue over gender and identity politics happening at the time of its release, and the fashion industry's way of reflecting all that in the spotlights.
Pictured above: Bags that make for a swinging good time on your day-to-day.
From left to right: Hermès Bolide 1923 Togo calfskin tote bag, Gucci Zumi smooth leather medium top handle bag, Fendi Karl Kollage leather trunk bag.
—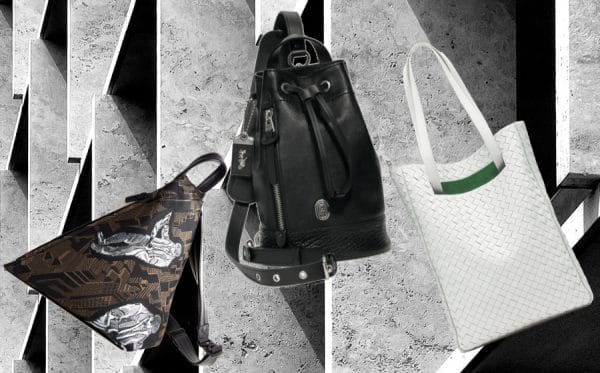 The man bag in particular is having its golden age moment with Fall/Winter '19 Men's  (Editor: remember when Joey Tribbiani in Friends was repeatedly humiliated for carrying a bag for men by the other characters?), where an item that was once used as a pinpointed jab at one's masculinity is now a highly sought after accessory coveted by the masses.
This perfect timing for the drop of Fall/Winter '19 collections mean nothing without great design. When compared with the bag offerings in womenswear this season where bags are very honey-I-shrunk-the-bags-seemingly-downsizing-by-the-minute tiny, the Fall/Winter '19 Men's collections stayed true to the needs of the accessory being pragmatic — they should fit your day's worth of work-play essentials and be as beautiful as they can be.
Pictured above: Function and beauty aren't mutually exclusive — just like these bags.
From left to right: Ermenegildo Zegna Couture jacquard bag, Coach 1941 leather bag, Bottega Veneta Intrecciato calf-leather bag. 
—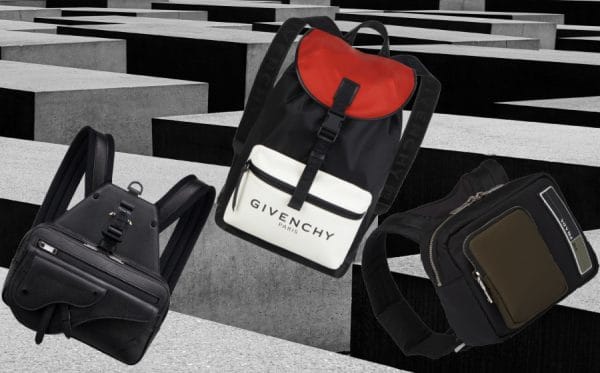 So the next time you reach for one of these Fall/Winter '19 bags you've purchased but end up finding it missing in your wardrobe, it might not have been because you've accidentally cleared it out in a KonMari-energised attempt at decluttering. It's probably just in the arms of your lady friend who's grown tired of only being able to barely fit a credit card and her house keys in the nearly non-existent space of her glittery "bag".
We can't say that we blame her, given how bold, beautiful, and oh-so-practical these Fall/Winter '19 bags are — sharing is caring for sure, but do advise her to ask for your permission to borrow it the next time. 
Pictured above: Backpacks are just like lifelong companions, you need one you can count on to make you look and feel great.
From left to right: Dior Saddle calfskin backpack, Givenchy Light 3 Colourblock nylon backpack, Prada technical fabric padded backpack. 
---