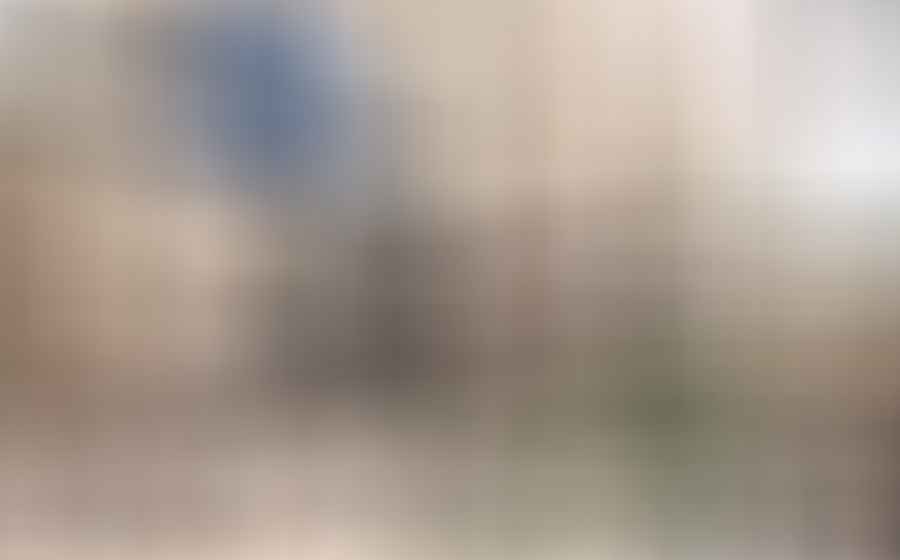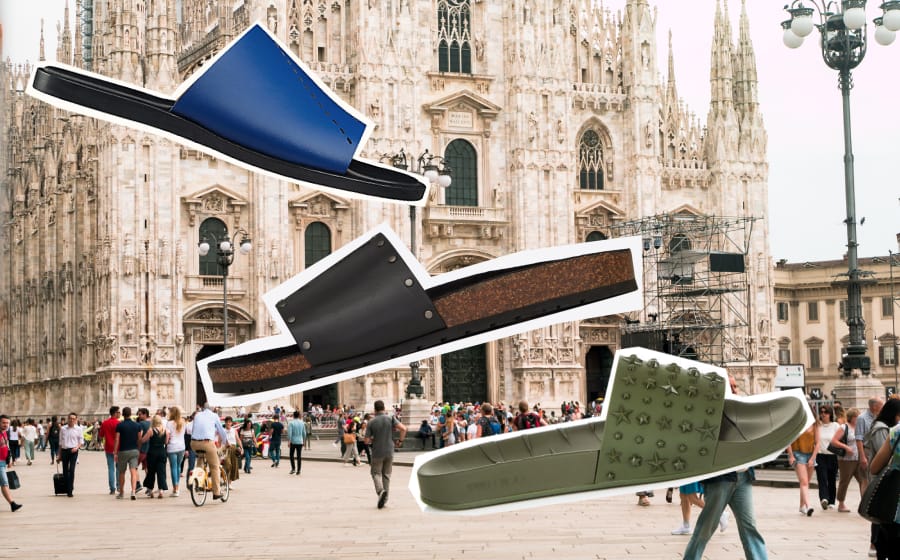 The best footwear to slip on don't just rack up likes on the 'gram or garner — they have to look marvellous, be bang on trend and be practical enough to last you through 12 hours if you're packing them for a vacation. We're not saying that you shouldn't go for the classic Chucks or Birkenstocks but if you're hankering to add something to your footwear arsenal, here are 13 pairs to schlep from cosmopolitan London to cafe-hopping in Paris. 
Pictured above: The city of Milan excels in the art of pizza making, architecture and fashion houses that make your wallet exponentially smaller. You will be wanting to take in all the great sights on your reliable two feet, we recommend some flat non-American-tourist ones. 
From top to bottom: Hermès Symrne calf leather sandals; Saint Laurent Jimmy calf leather and cork sandals; Jimmy Choo Rey rubber sandals.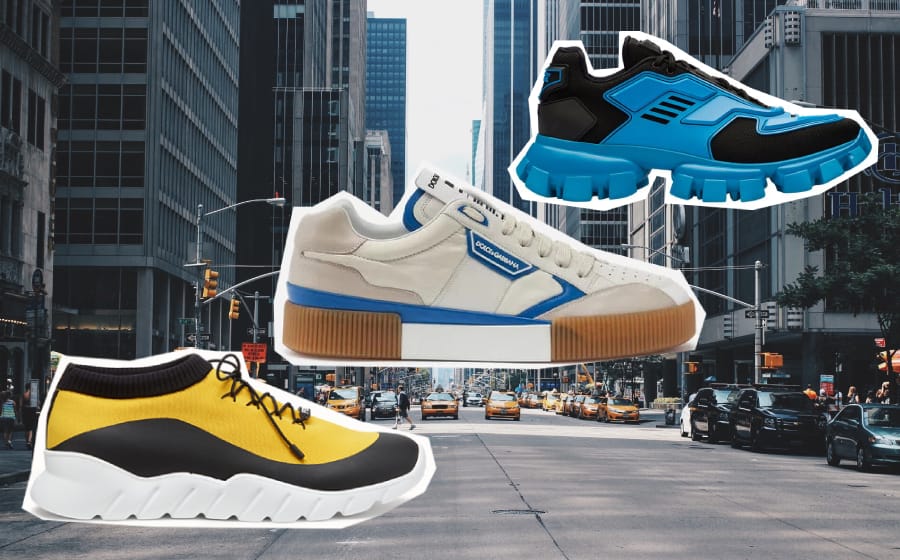 The good folks of the Big Apple are also big on sneakers because when taking the subway is a Survivor-level task (#pizzarat) and Ubers bleed your wallet dry, you'll want to make sure that walking from Soho to Nolita is a joy. 
From left to right: Fendi technical fabric sneakers; Dolce & Gabbana Miami nylon and calf leather sneakers; Prada Cloudbust Thunder calf leather sneakers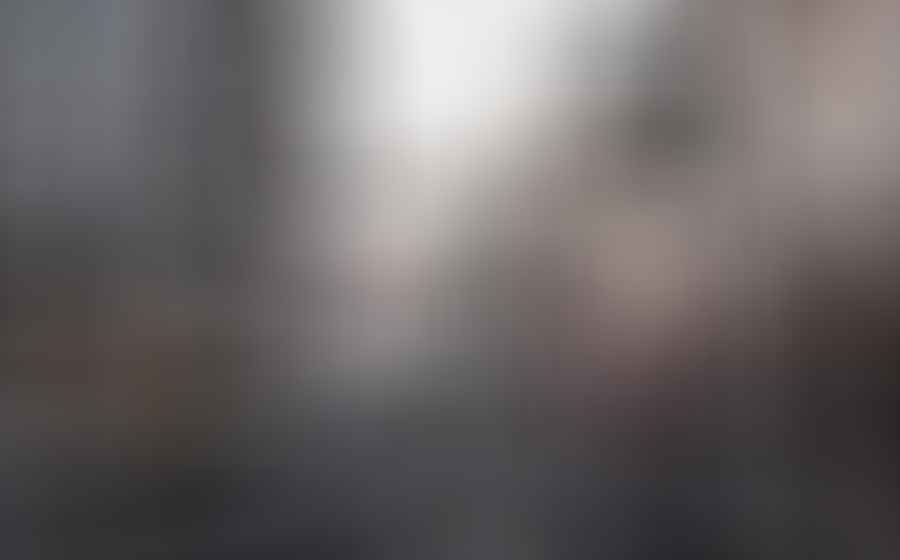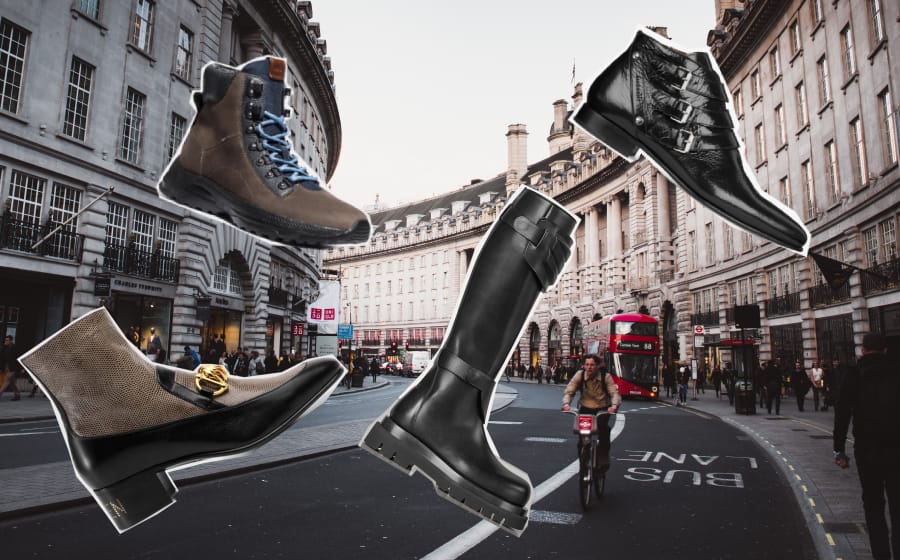 London's climate is as fickle as a tinder date — you could be dining alfresco under a sunny blue sky and the next, it's pouring for the entirety of your trip. We highly recommend a pair of boots to stomp through both situations.
From left to right: Gucci leather and lizard skin boots, Coach Urban suede and leather boots, Bottega Veneta calf leather boots, Givenchy cracked leather boots.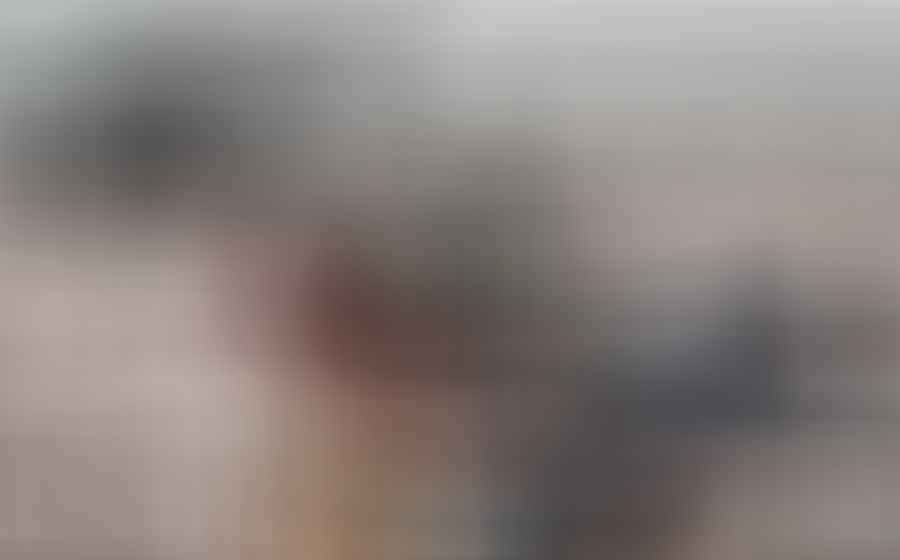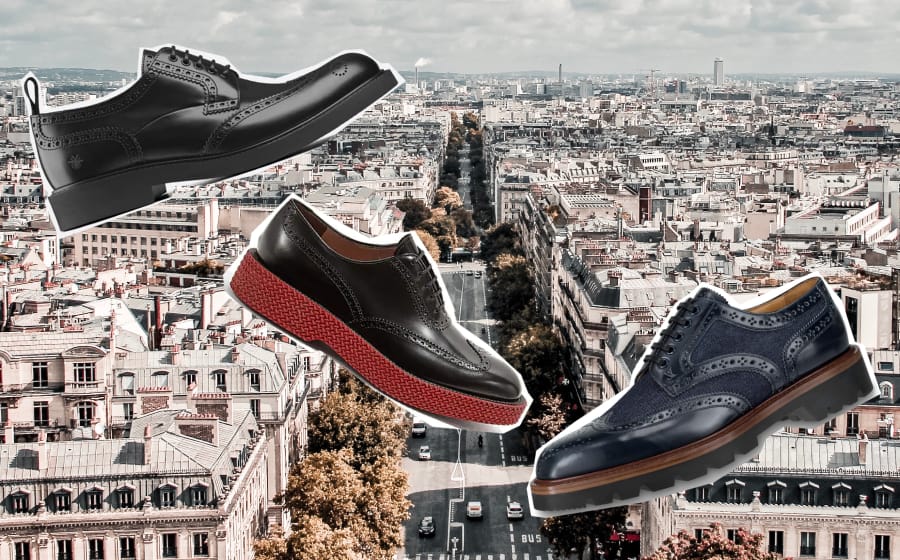 The je n'ais se quoi of the Parisian man extends from bedroom hair to the gauloises between their fingertips and down to the brogues they're particularly fond of wearing. French chest visibility might be a little too much but this footwear trend is easier to pick up.
From left: Dior Men calf leather brogues, Salvatore Ferragamo calf leather brogues, Louis Vuitton Voltaire calf leather brogues. 
Photo Credits: Thoots Y, Andrea Cau, Luke Stackpoole, Pascal Diekmann/Unsplash.
---